If you have never felt the rush of a rope drop dash, it is pretty amazing! Rope drop is a term that Disney fans us to describe being at the park right at its opening time. Guests dash through the crowds and heading to their destination of choice to possibly get the first spot in line! But, there are things to consider when making your rope drop attraction decision. Have no fear, we did the research for you, so here is a guide on what to rope drop at every park!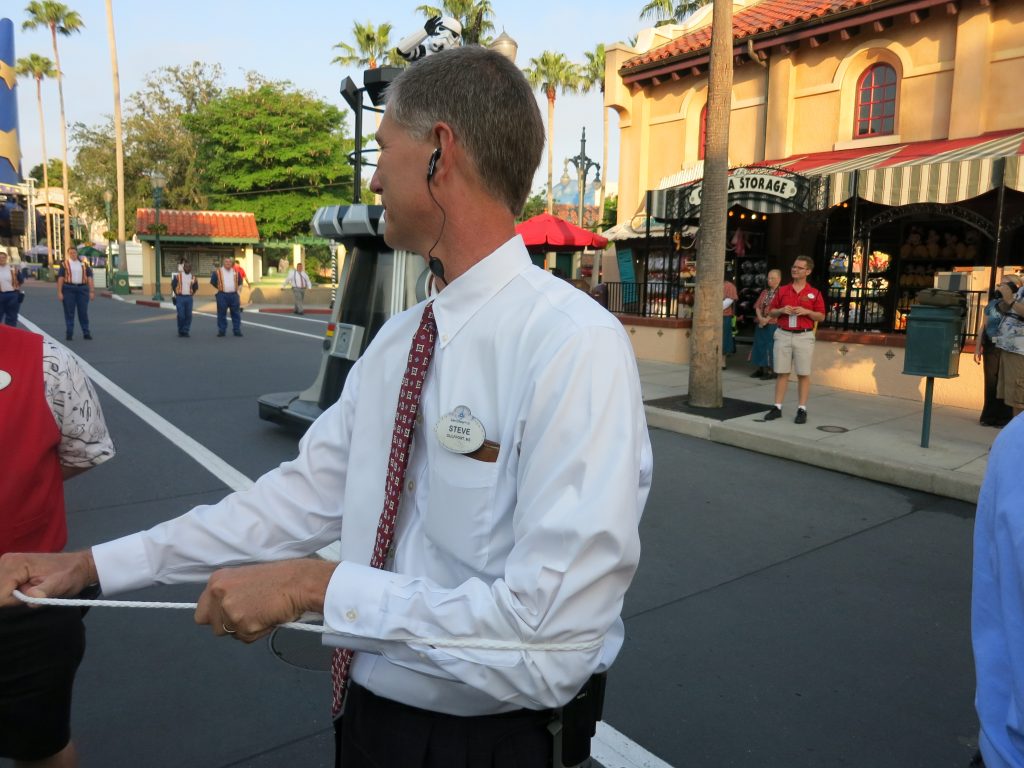 Magic Kingdom
There is a lot to choose from at Magic Kingdom, but a lot more to consider. It is best to know what rides will have a long line starting early, and continue throughout the day. Seven Dwarfs Mine Train will always have a long line. Unless you show up at 7:30 am and still elbow through the crowds, you are going to be waiting a while for this one. In my opinion, it is best to buy the individual lightening lane pass for this one instead of trying to put all your energy into catching this at rope drop. Haunted Mansion, Peter Pan's Flight, and Pirates of the Caribbean are all popular rides as well. But these tend to have lines that fluctuate throughout the day. I would try to score a Lightening Lane on these rides, they are more likely to have available passes throughout the entire day!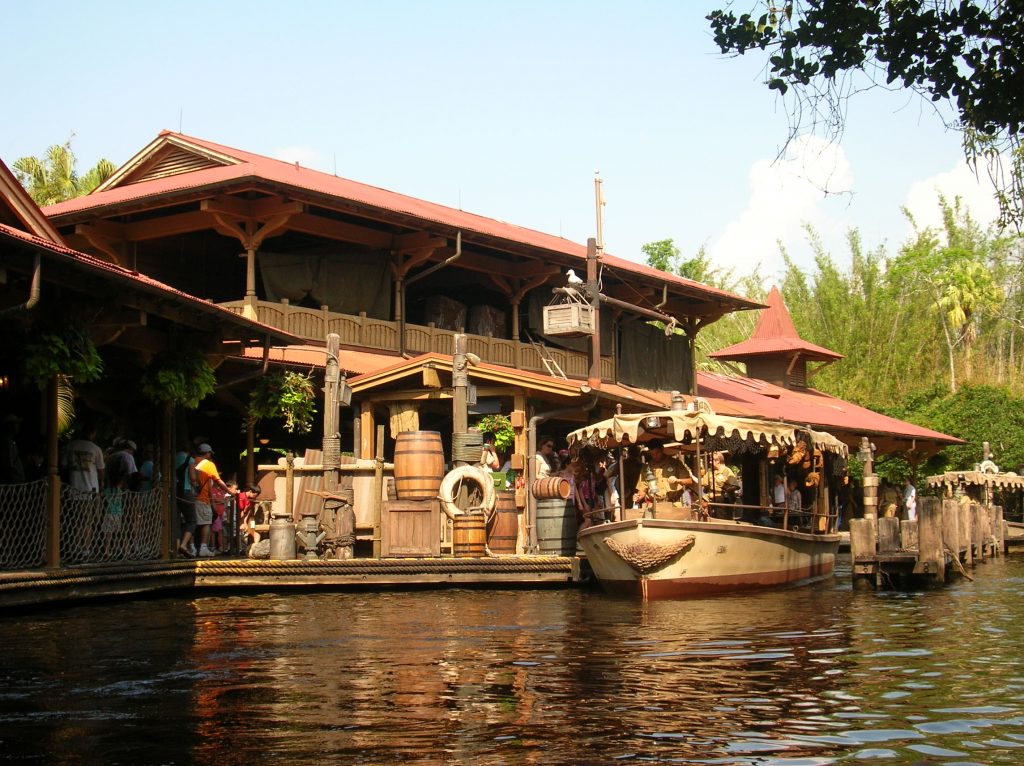 The ride that is worth the rope drop for Magic Kingdom; the Jungle Cruise! The Jungle Cruise is by far one of the most popular rides that many do not consider to be a busy one, but the long lines throughout the entire day suggests otherwise. The line you have to wait for, is often in the sun too. It is also hard to get a Lightening Lane for this ride the more time that passes throughout the day. Run to this old faithful once that rope drops, and you won't have to fight your way! Then you will have plenty of time to get your Lightening Lane choices for the rides that come available quite easily throughout the day. If you still have your heart set on Splash Mountain or Big Thunder Mountain Railroad, these are good ones to hit up right after Jungle Cruise or in the late evening once the Fireworks have started! Jungle Cruise closes before other rides, so this is always a rope drop must!
Animal Kingdom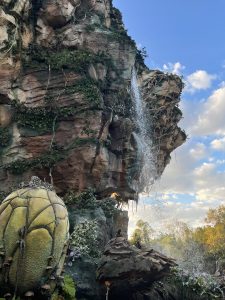 Before I go into what to rope drop, here is what NOT to rope drop at Animal Kingdom. First and foremost, like Seven Dwarfs Mine Train, don't bother rope dropping Flight of Passage. You will still be in line for over an hour. EVERYONE wants to ride this incredible ride, and it is easy to see why; it is simply amazing! Again in my opinion, don't waste all your energy and just buy the individual Lightening Lane, but be sure to score it right at 7am because they go quick! Also, skip Kali River Rapids or the Kilimanjaro Safaris. After your rope drop ride, Kali River Rapids is an easy ride to walk right on to early in the morning. It usually opens up around 3pm again for an easy few minute wait! For the safari, in the morning the animals will still be waking so it might not be the most eventful tour. This ride will have Lightening Lanes pop up throughout the day, try to grab a late afternoon one once it has cooled off!
For Animal Kingdom the best ride to rope drop; Na'vi River Journey. This incredibly beautiful and serene ride is one that will have a wait the entire day, and it is extremely difficult to catch a Lightening Lane pass. Since Animal Kingdom is a park in which there is a time in the day for every ride or show to have their low crowds, choose the one that won't! The line for this ride never lets up but just grows throughout the entire day well into closing time. You won't regret this rope drop once you're in the rainforest of Pandora!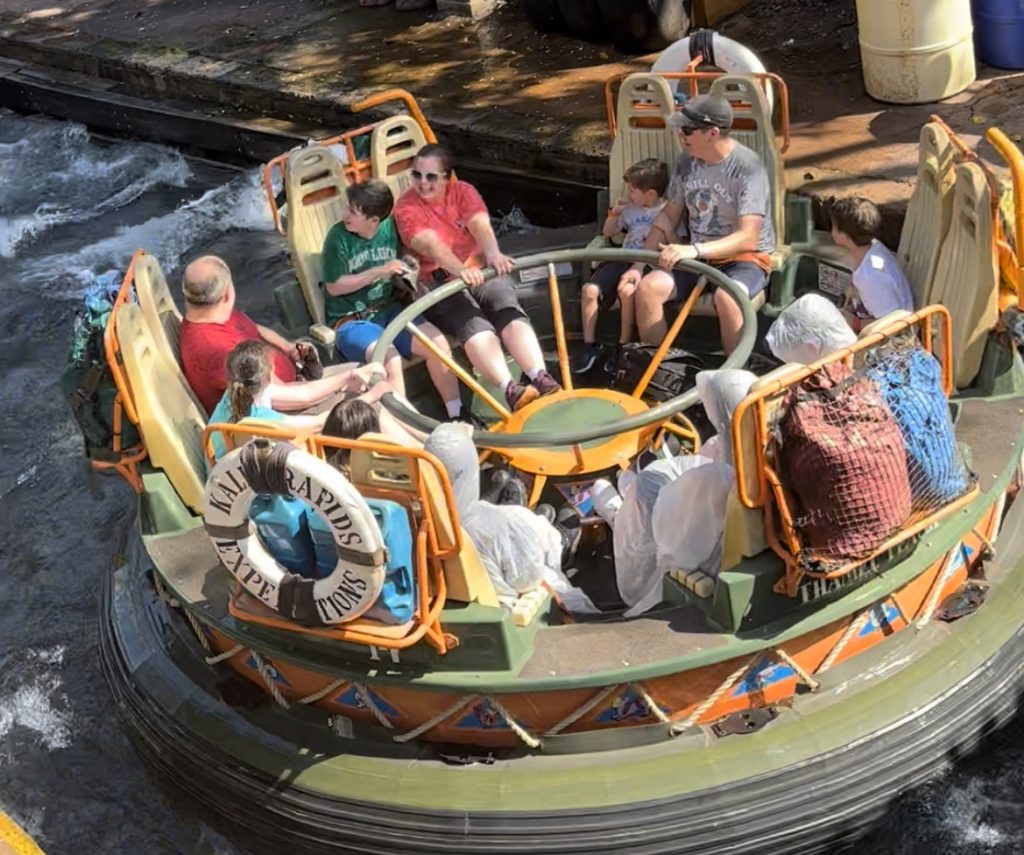 EPCOT
EPCOT is one of my favorite parks, and one of the reasons is because it is the one park where I know I can ride every ride easily! Lightening Lanes work the best in this park, one after the other, you won't have any troubles! There are two rides though that will leave you in line for possibly hours; Frozen Ever After and Remy's Ratatouille Adventure. You can purchase the individual lightening lanes for both, but really only one is necessary. So for Epcot Ratatouille is the ride to rope drop!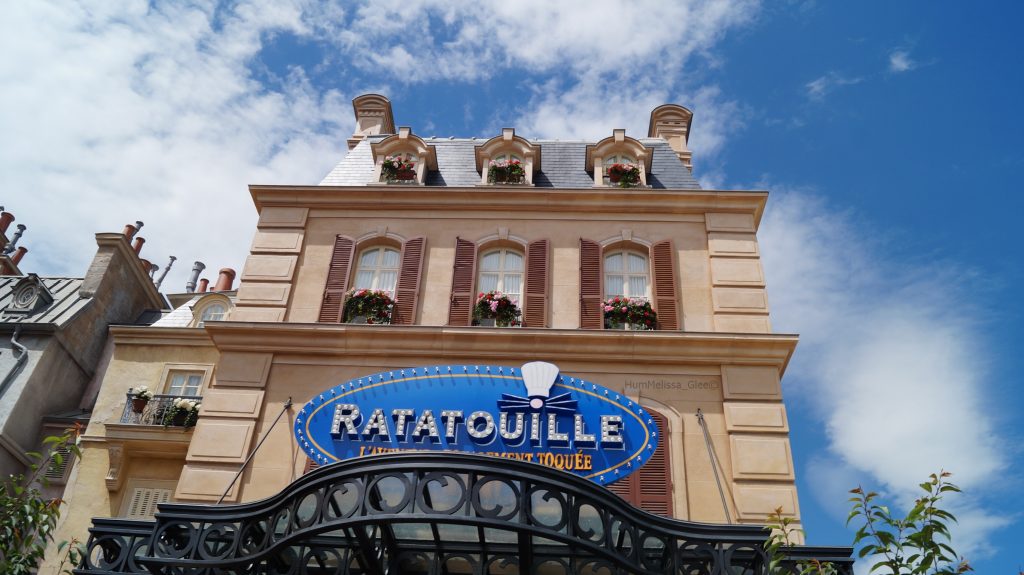 Ratatouille is located near the World Gateway entrance of EPCOT where the gondola rides let off. This is the perfect park to take the gondola into and quickly enter and get in line for this Pixar-themed attraction. I suggest showing up an hour before the park opens. Be ready to make a hard dash towards Ratatouille, you can easily though be on the ride within 10 minutes of the park opening. While in line quickly make your individual Lightening Lane purchase for Frozen Ever After if you are also wanting to skip the long line for this attraction. We promise Ratatouille will not disappoint!
Hollywood Studios
Hollywood Studios is a tough park to pinpoint the best ride to rope drop. The popular rides which have long lines all day; Mickey & Minnie's Runaway Railroad, Slinky Dog Dash, Star Wars: Rise of the Resistance, The Twilight Zone Tower of Terror, and Millennium Falcon: Smugglers Run. The first two I will take off the rope drop list is the Star Wars rides. Rise of the Resistance will be easy enough to get a Lightening Lane throughout the day. I say don't rope drop Smugglers Run because EVERYONE tries this. You will easily be in an hour wait no matter how early you get to this park and how fast you run. So again, if you don't want to wait in lines but you want to ride this attraction, buy the individual lightening lane.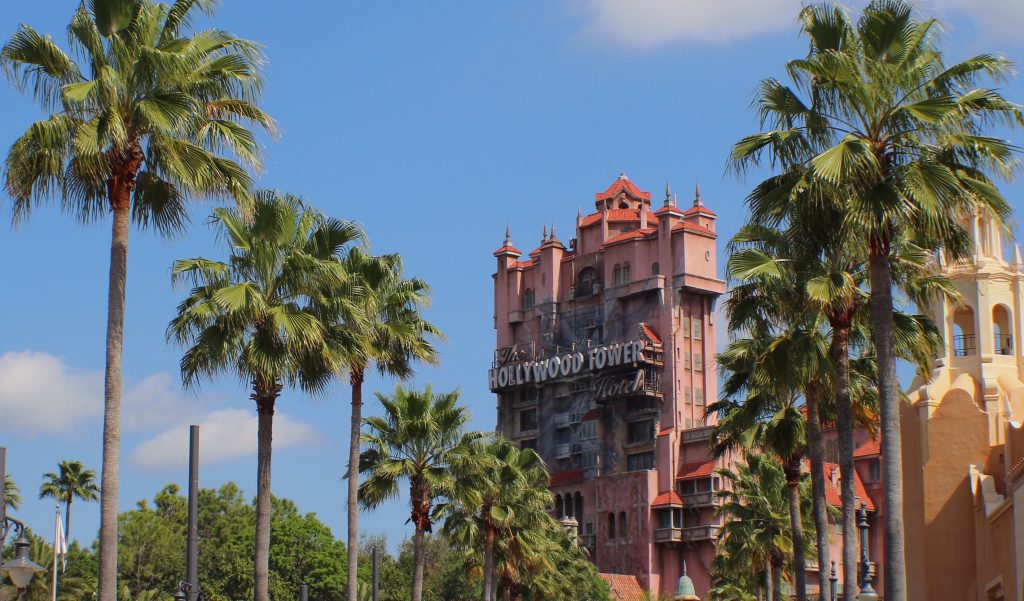 The next one's off the list is Mickey & Minnie's Runaway Railroad and Slinky Dog Dash. Both are also the go to try and rope drop rides that will still leave you in an hour wait right at opening. Try to score the Slinky Dog on your first lightening lane choice. And once again, if you want to avoid long lines for Runaway Railroad, your only chance is an individual lightening lane purchase. But for Hollywood Studios, I would head over to Tower of Terror! You will get on under 15 minutes usually, and right after you can quickly grab Rock N' Rollercoaster before you even hit your first hour in the park!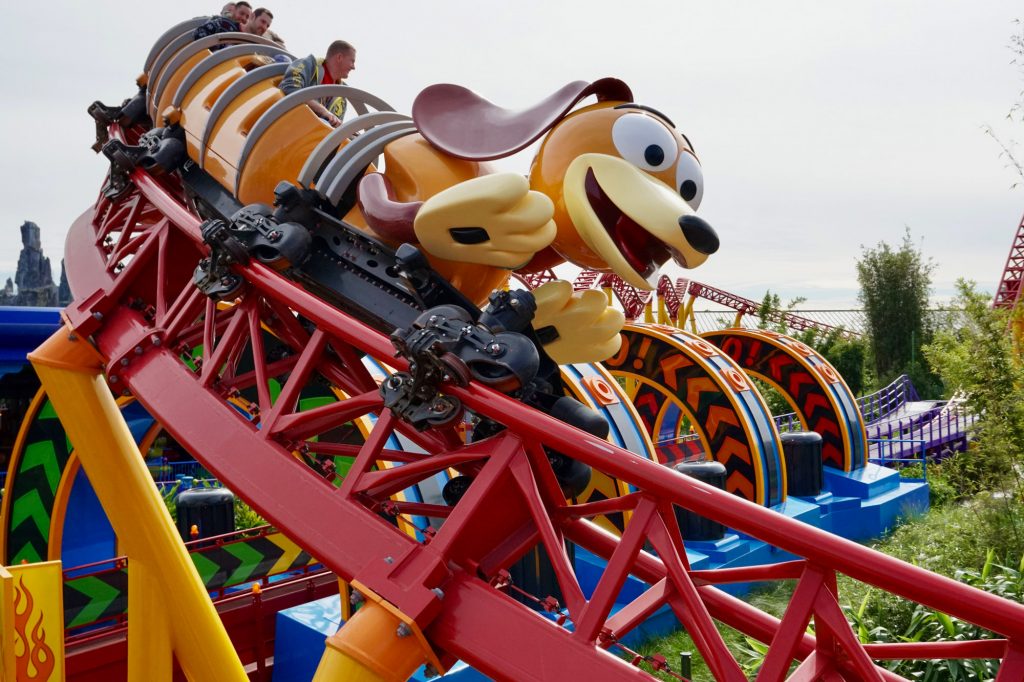 After all the tips we just let you in on, the most important thing to remember is to obviously rope drop your favorite ride if it is a must ride for you! Even if it is a not as popular ride, if it means the world to you to ride, make sure you get on it at rope drop! It's a Small World is my absolute favorite ride, it is so easy to grab a lightening lane for this one, or pass by it in the afternoon with a small wait time. But every rope drop at Magic Kingdom as we pass by my kids and I hop on this one because it just means the most to us and it's our staple. So, have fun at rope drop, don't sweat it! You will have a magical time no matter what attractions you rope drop.
Written by
Erin Bonsall
Contributing Writer
Erin is mom of 4 little boys and a pre-school teacher, from outside of Charlotte, NC. She remembers one magical Disney trip at a young age, but having children made her want to bring her own kids to the happiest place on earth! One trip 7 years ago started a love for everything Disney! Now her family visits Disney World as much as possible and it is their favorite place to make magical memories!