The FastPass/FastPass+ replacement at Walt Disney World recently debuted and will be coming soon to Disneyland! Here's your primer on this new system.
Disney Genie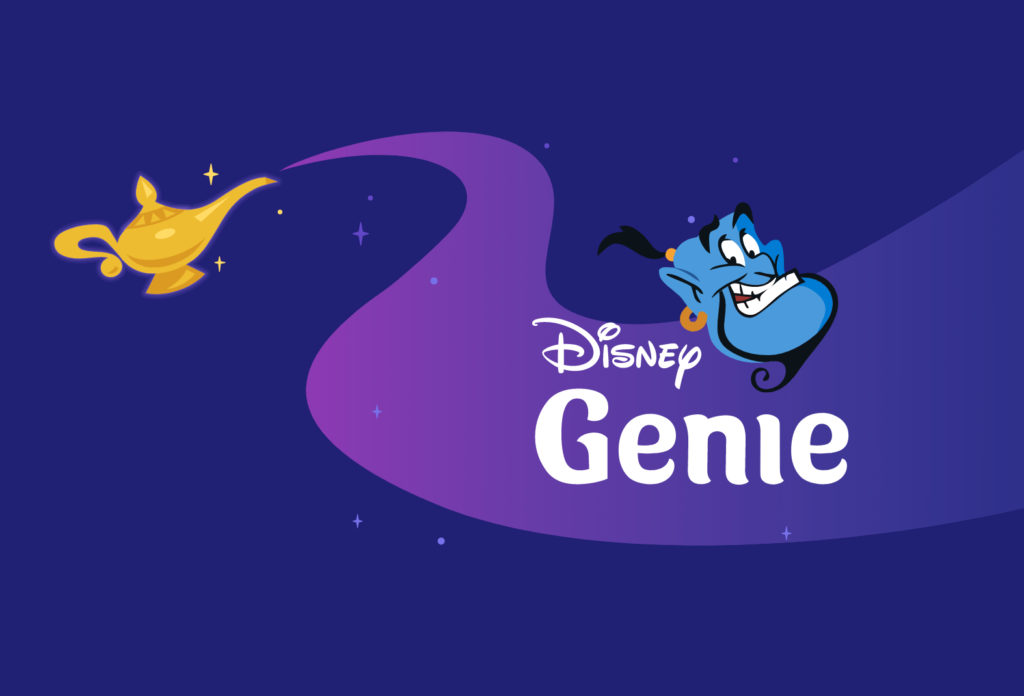 Disney Genie is an absolutely free new digital service that aims to help you maximize your time in the theme parks. Genie is integrated right into your My Disney Experience and Disneyland apps and helps bring all of your planning needs into one place. You can tell Disney Genie about your interests such as thrill rides, princesses, and more, and then Disney Genie helps create a personalized daily itinerary for your trip. Additionally, with the help of Disney Genie, you'll receive recommendations for dining and attractions inspired by what you've told Genie you are most interested in. Genie also shows you what a predicted good time to go to an attraction will be based on forecasted wait time. And although Genie will have recommendations for you, these are not set in stone. You are able to swap out a recommendation for a different experience if you want.
Disney Genie also introduces the Tip Board to the app that shows estimated wait times for your top attractions, entertainment, and dining all in one place. From the Tip Board menu you are also able to order food, make dining reservations, and request to join a virtual queue pending availability. All of these additional features of the Disney Genie are completely free and hopefully take some of the stress out of planning your perfect Disney day.
Lightning Lane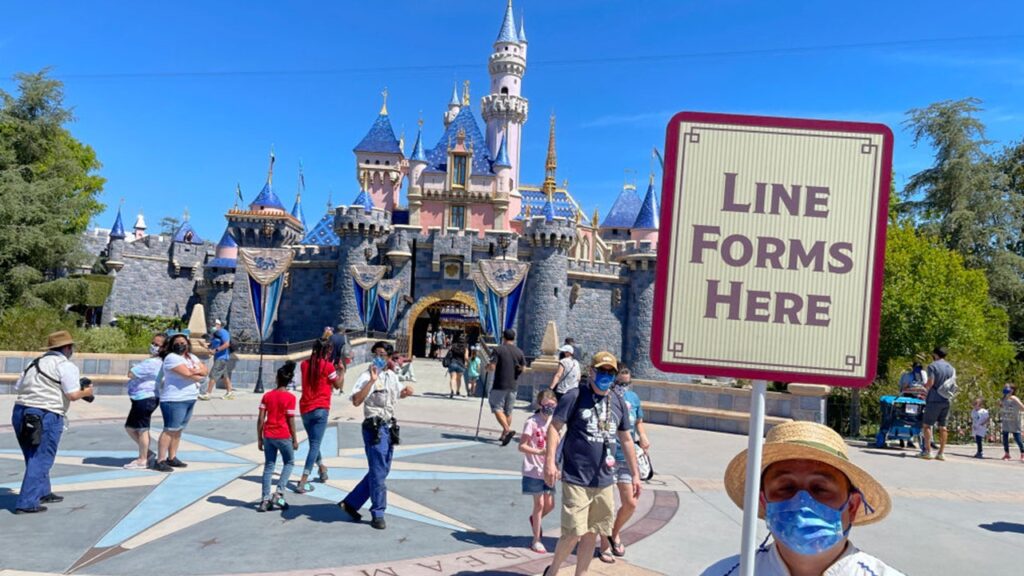 The Lightning Lane is the new terminology for what used to be the FastPass/FastPass+ lane. This is the physical space where you queue if you have access to enter an attraction through the Lightning Lane, as opposed to using the standby queue. Guests going through the Lightning Lane have purchased access through Disney Genie+, paid individual :Lightning Lane attractions, or VIP Tours. Additional guests may be using the Lightning Lane through the Disability Access Service pass, ride recovery, or other magical moments.
Disney Genie+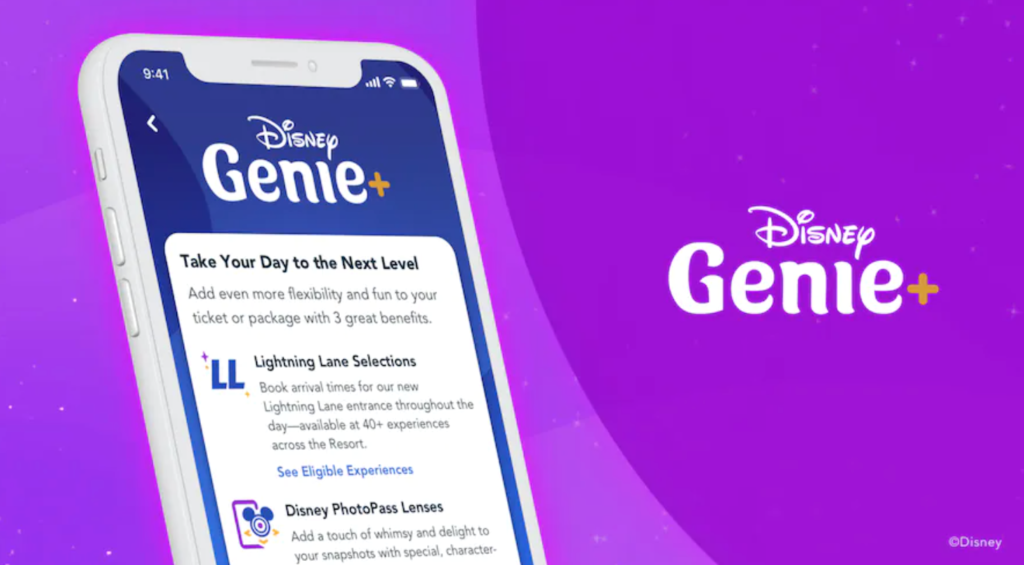 Genie+ is the new paid FastPass system. It shares some similarities with the now retired MaxPass system at Disneyland. By purchasing Genie+ guests can select a return time, with a return window of one hour, for a variety of attractions in the theme parks then utilize the Lightning Lane to bypass the standby queue. Genie+ is fully integrated into the My Disney Experience and Disneyland apps.
Genie+ Cost
At Walt Disney World, Genie+ costs $15 per ticket per day plus tax. In addition to Lightning Lane access, Genie+ purchasers at Disney World also receive Disney parks-themed audio experiences and augmented reality lenses for fun photo opportunities. At Disneyland, Genie+ will cost $20 per ticket per day plus tax, and that grants guests access to Lightning Lane selections plus unlimited Disney PhotoPass downloads. Disney World guests wishing to access unlimited PhotoPass pictures will need to continue to purchase Memory Maker as PhotoPass is not included in Genie+ at Disney World.
Purchasing Genie+
If you would like to have Genie+ and access to Lightning Lane selections for your entire trip, you can add this service on to your ticket purchase for the additional daily fee in advance of arrival. If you purchase Genie+ in advance you must purchase the service for the entire length of your park ticket at this time. Note that Genie+ is tied to length of ticket, not length of stay, so you will not be charged for any non-park, resort-only days.
However, you do not have to utilize Genie+ for every day of your trip. If desired, rather than purchase Genie+ in advance for every park day, Genie+ can be purchased for a single day beginning at 12 a.m. ET. You do not have to stay up until midnight to purchase Genie+ for a day—Genie+ will not sell out. Simply, single days of Genie+ access can only be purchased on that day and not in advance.
Not everyone in your party has to purchase Genie+. Any number of individuals you are traveling with may purchase the service or not. But note, anyone not purchasing the service will not be able to come with Genie+ users through the Lightning Lane at attractions. The exception is children under 3 who do not have a park ticket, and therefore do not need to purchase Genie+. Just as with the FastPass system, children under 3 stay with the adult(s) in their party through the Lightning Lane if the adults purchased Genie+, or child swap remains an option.
Attraction Selection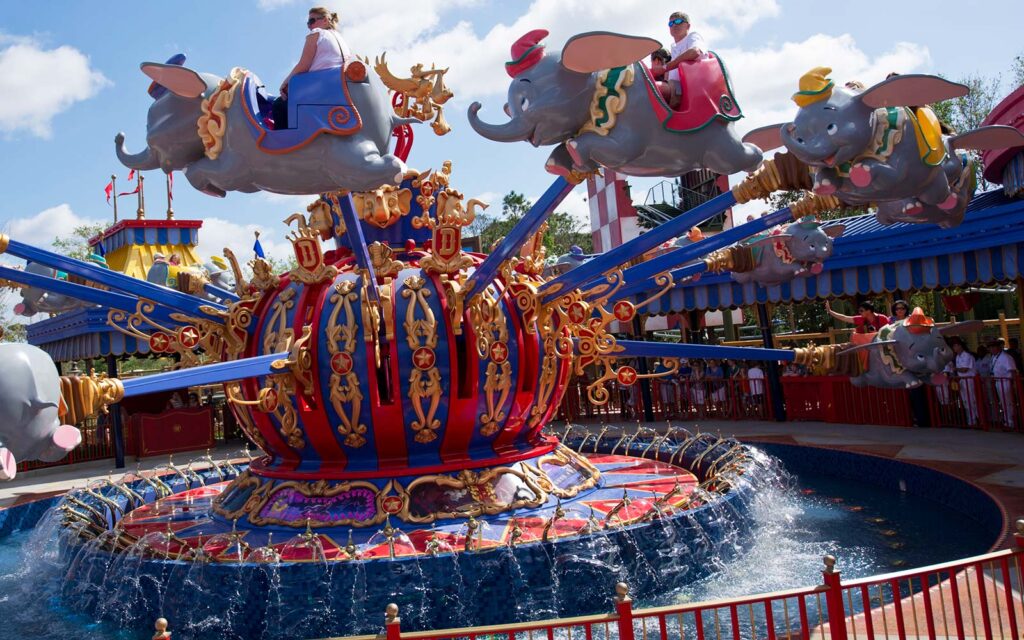 At Walt Disney World, if multiple guests in your travel party do choose to purchase Genie+, then just like with FastPass you are able to make group reservations for guests on each other's Family and Friends list. Therefore, guests in the same party do not have to individually make Genie+ Lightning Lane return time selections. Ensure your entire travel party is linked in the Family and Friends list to guarantee you can all add each other on to Genie+ selections. These details are not yet crystal clear for the system at Disneyland.
All Walt Disney World, guests who purchase Genie+, regardless of staying on or off-site, are able to book their first Lightning Lane attraction beginning at 7 a.m. At Disneyland, the first attraction can be booked once guests have entered the park.
Although Genie+ will not sell out, similar to FastPass, the number of return time slots for Lightning Lane attraction selections for any given ride may run out for the day. Keep this in mind when prioritizing which attraction return time to select. Additionally, guests may only utilize the Lightning Lane once per attraction per day. If your party wants to ride Big Thunder Mountain Railroad multiple times on the same day, one can be via the Genie+ Lightning Lane return time, but all other rides will require waiting in the standby queue.
Return Windows
Genie+ return time selections are very different from FastPass. Previously with FastPass you could choose a time slot that would best fit your plans. With Genie+ attraction selections you are unable to choose the time—instead your only option at every participating attraction is the next available time. In this new system, you are claiming the next spot in the Lightning Lane that the system has open, rather than the old FastPass system of choosing your return window as more of an advance reservation.
Making Subsequent Attraction Selections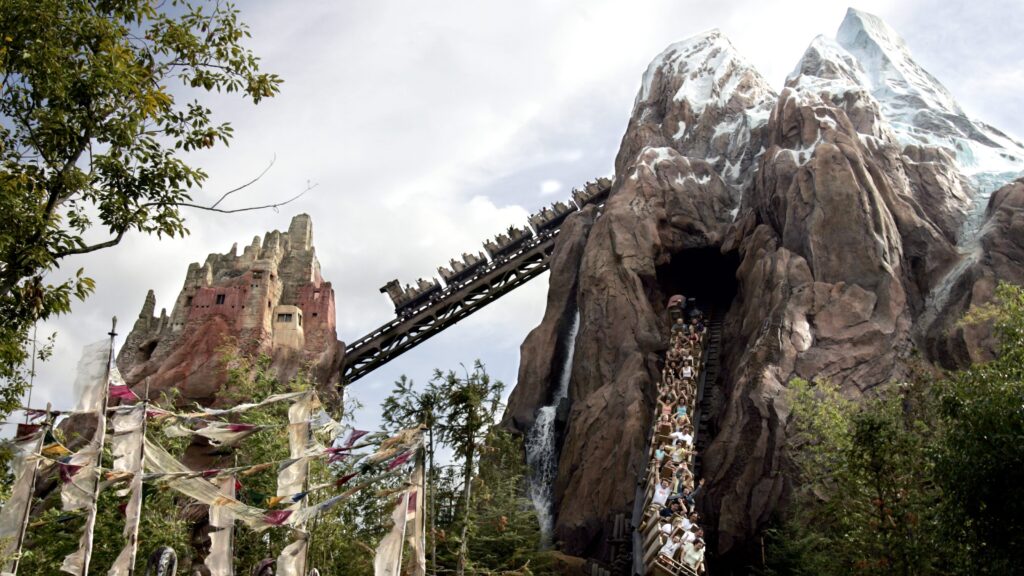 Currently, you are only able to make one attraction selection return time slot at a time on the day of your visit. Unlike FastPass+ at Disney World where you had three advance reservations, Genie+ at Disney World is one at a time. Once you redeem your selection by scanning into an attraction, you are able to make your next selection. There are other circumstances where you may be able to make another Genie+ selection before you redeem your current attraction time slot:
If your first Genie+ Lightning Lane selection is further than two hours from park opening, then you will be able to make another selection 120 minutes following the official park opening time. For example, if your first reservation is a 3 p.m. return time for Slinky Dog Dash and Hollywood Studios opens at 9 a.m., then at 11 a.m. you can make an additional attraction selection.
If any Genie+ Lightning Lane selection is more than 120 minutes away from the time you booked it, then you will be able to book an additional attraction in 120 minutes.
Essentially, while Genie+ attraction selections are only one at a time, in practical terms you are able to book another experience after you redeem your current selection or after 120 minutes, whichever comes first.
Canceling A Selection
At present, current Genie+ selections can be canceled but not modified. Once canceled, you can, of course, replace that canceled attraction with a different reservation. However, this does mean you will have to redo the entire booking process, as opposed to just modifying your current reservation, which can be a bit time consuming and frustrating.
No Return Times Available
If you are unable to reserve at Genie+ Lightning Lane return time for an attraction, that likely means time slots for that experience have run out for the day. In that case, you can always utilize the standby queue if that attraction is a must do.
Park Hopping
Park hopping can be accommodated for guests with park hopper tickets that purchase Genie+. Restrictions for hours when park hopping is permitted applies—currently after 1 p.m. at Disneyland Resort and 2 p.m. at Walt Disney World—but you are able to make a Genie+ return time selection for at an attraction in the Magic Kingdom at 1 p.m., then your next selection could be at Animal Kingdom at 2:30 p.m.
Paid Individual Lightning Lane Attractions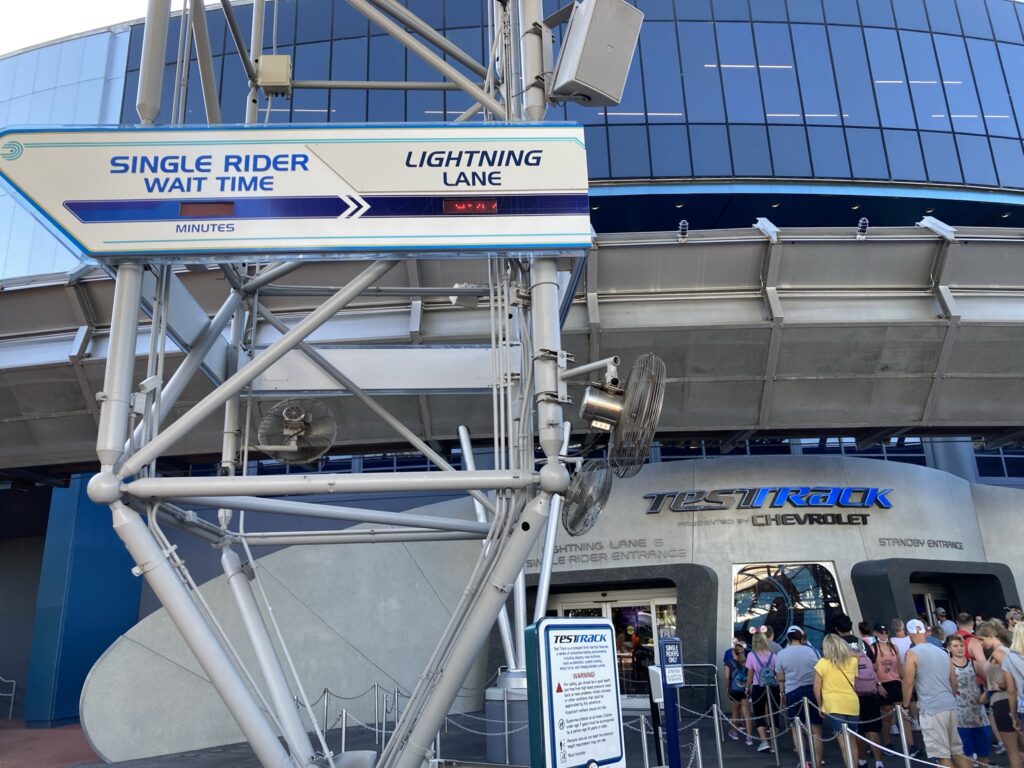 Two attractions at each Walt Disney World theme park and one to two attractions at Disneyland Resort are not included in Genie+. These are typically going to be considered more popular attractions, such as Avatar Flight of Passage in Disney's Animal Kingdom. To experience these attractions guests can utilize free methods of waiting in the standby queue, or when available obtaining a boarding group to wait in the virtual queue, or alternatively guests can purchase access to these individual rides.
Individual Attraction Cost
Currently, individual rides at Walt Disney World cost up to $15 plus tax per person per ride. Up to two individual Lightning Lane attractions can be purchased per day. These attractions can be at separate parks if desired for guests with park hopper tickets. Prices are subject to change, and prices are dynamic meaning that from day to day the price of an individual attraction may change. The most likely scenario for dynamic pricing would be increased prices during higher crowd level times, such as weekends and holidays, versus lower pricing during days with less overall park attendance.
You Do Not Need Genie+ To Purchase Individual Attractions
Not every ride can be purchased individually. For example, Millennium Falcon: Smugglers Run at Hollywood Studios is included in the $15 per ticket per day Genie+ access, and therefore you cannot individually purchase a return time slot just for this ride. At this time, all rides included in Genie+ are not available for individual paid access. And conversely, all rides available through individual paid Lightning Lane access are not included in Genie+. These are separate systems, which also means you can purchase individual Lightning Lane attractions without purchasing Genie+. For extra clarity: you do not need to buy Genie+ in order to buy an individual paid Lightning Lane attraction return time.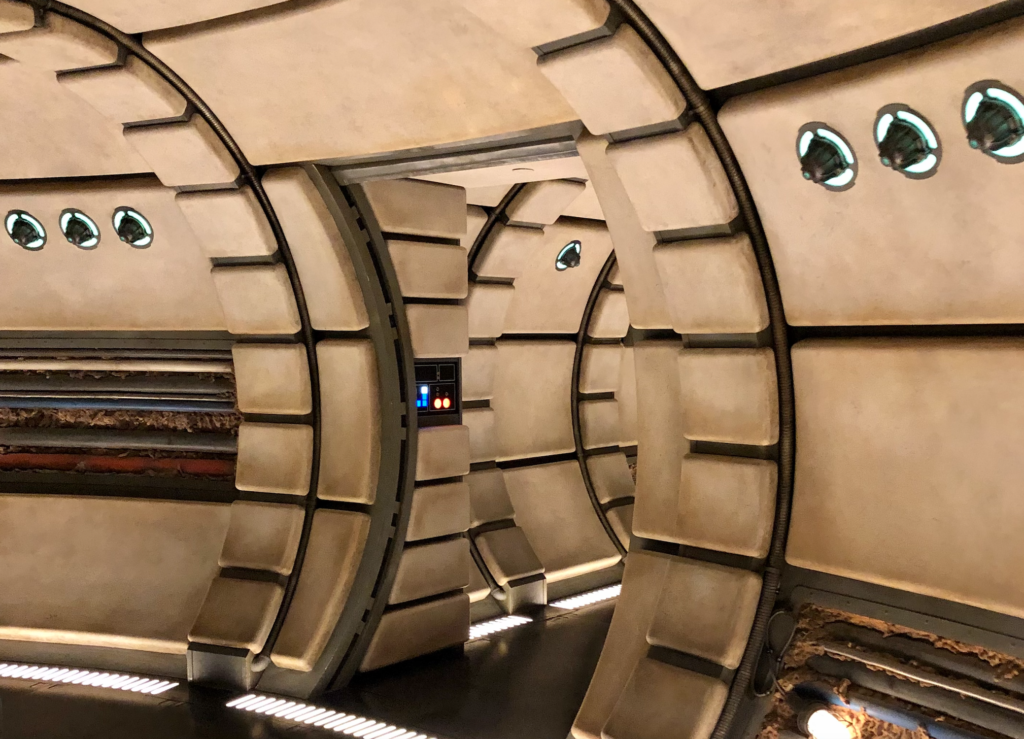 Arrival Time Selection & Final Purchase
Unlike Genie+ return times where you cannot choose a return window, there is more flexibility with these paid individual Lightning Lane attractions. You are able to select your return time, pending availability, across all hours the parks are open. You are not limited to only the next available time slot like with Genie+. However, these purchases are final; they cannot be canceled or modified.
Walt Disney World On-Site Hotel Guests Advantage
Previously, with FastPass+, on-site hotel guests were able to make their FastPass+ reservations earlier than guests who were not staying on-site. Now, there is no advantage for on-site hotel guests with Genie+. All guests who purchased Genie+ are able to make their first attraction selection at 7 a.m. ET regardless of their hotel stay. However, on-site guests do get an advantage for the paid individual Lightning Lane attractions: on-site guests can make their selection starting at 7 a.m, whereas all other guests have to wait until park opening. Off-site guests do not have to be inside the park, they just have to wait until the park is officially open to make a selection. Given the popularity of these paid individual Lightning Lane attractions, on-site guests being able to pick first may make a difference in the ability to select an ideal attraction arrival time for your plans.
Disney Genie, Lightning Lane, Genie+, and Paid Individual Lightning Lane Attractions.
The overhaul of the FastPass system you are familiar with comes with a lot of information! In summary:
Disney Genie is free, integrated into your existing app, and helps plan out your day based on your preferences.
The Lightning Lane is the physical space for a queue where the FastPass queue used to be.
Genie+ is a paid FastPass system, with a few tweaks. Guests can only book one attraction at a time, and the return time will be the next available time slot.
Paid individual Lightning Lane attractions are some of the most popular rides and are not included in Genie+. Pending availability, guests can choose their return window for these high-demand attractions.
If you have any questions, leave a comment down below–experts at DVC Shop are here to help!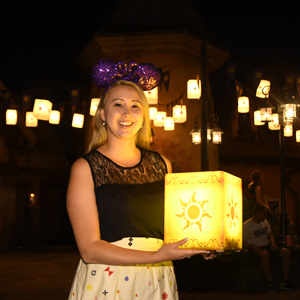 Written by
Jacqueline R.
Contributing Writer
Jacqueline is a PhD scientist with a passion for synthesizing detailed information in an understandable format. She is a Disney Vacation Club owner, overall Disney fan, and the primary content creator on the YouTube channel Pixie Dust PhD.