Set deep in the Asian jungle are the Kali River Rapids. Experience bone-chilling water and jaw dropping drops. If you want a wet, water ride to help cool you off in the Florida heat then this is the ride for you!
Kali River Rapids Details

| | |
| --- | --- |
| Walt Disney World Park | Animal Kingdom |
| Location in Park | Located in Asia |
| Height Restrictions | 38in or taller |
| Age Interests | Kids, tweens, teens, adults |
| Thrill Type | Thrill Ride, water ride, small drops |
| Hours | 9 am – 7 pm |
| Wait Times | 45 min – 90 min |
| FastPass+ | Yes |
| Accessibility Information | Must Transfer from Wheelchair/ECV |
Location
The ride is located in Asia next to the monkey sanctuary and offers a terrific view of Expedition Everest.
Attraction Overview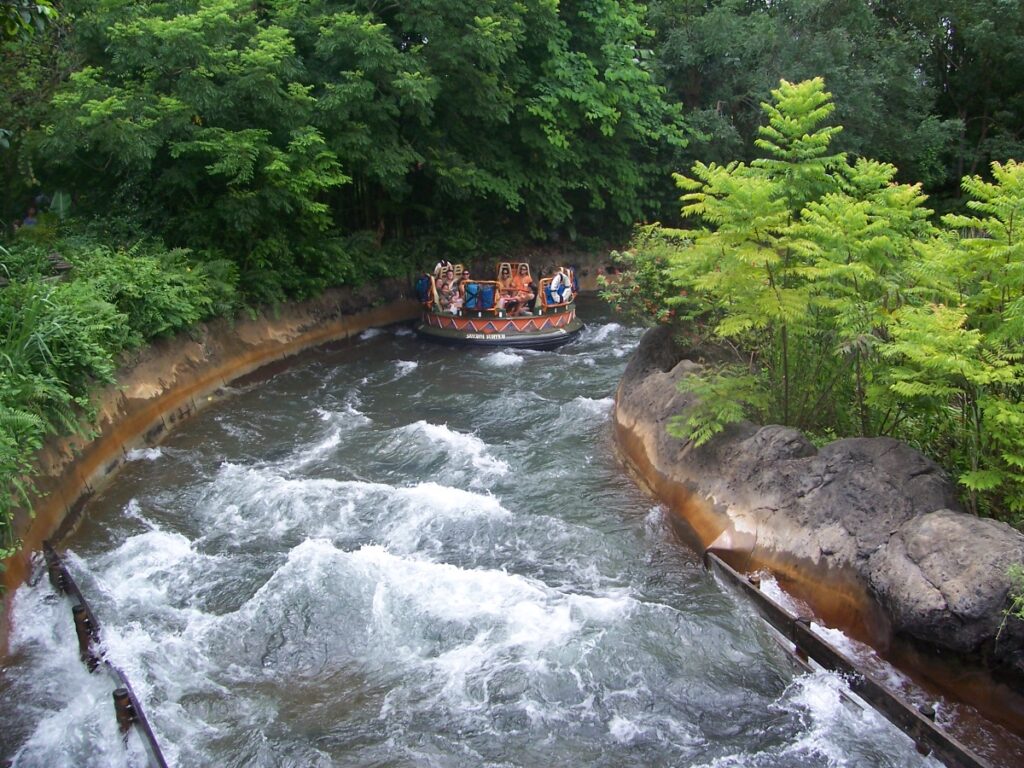 If you need to cool off while you're enjoying your time at Disney but don't want to stop the fun, then Kali River Rapids is the ride for you. You get to experience twists and turns while floating on the white river water. There are many drops as you skim across the surface of the rapids, did I forget to mention the geysers? Don't worry, you'll only get a little bit wet (depending on where you sit you might get a lot wet). There are lockers available for guests as well as a pouch in your raft to keep your belongings dry.
To start the ride, there is a steep incline where your raft is getting pulled up. After a short drop comes the first geyser and then you round a corner and the real fun begins. This is where the speed of the water picks up as you start going downhill, your raft begins to spin and just when you think things can't get any more wet comes the dramatic 20 ft drop. You feel your heart drop to your stomach as you overlook the drop and then you begin to fall. Without giving too much more away, trust me when I say the ride doesn't end there!
Map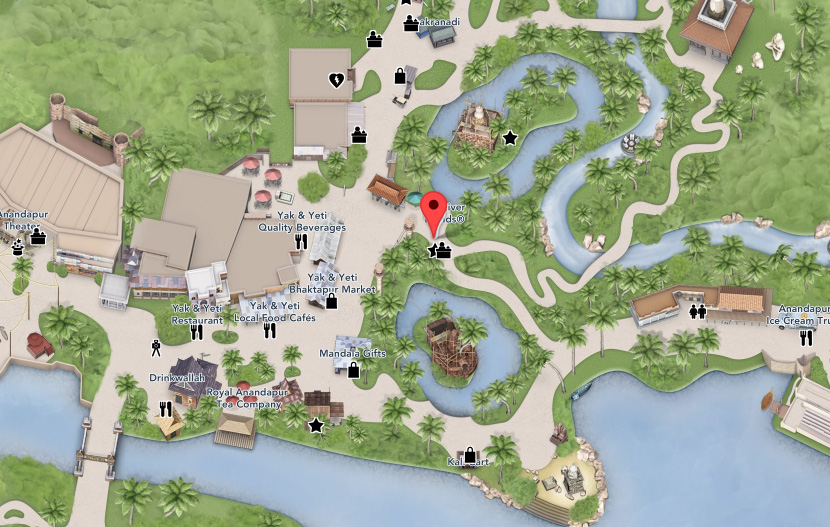 Queue Experience
Most people will agree that the best parts of Disney are the rides, the characters, and the fun. While generally ride queues are not the highlight of anyone's trip, as far as lines go Kali River Rapid's is one of the more pleasant ones. Yes, it has a bit of a longer wait time, especially in the summer and it is outside for the most part. But the line continues with the theme of the section of the park that it's in, Asia, and there is no detail missed.
In the line you really feel like you've been taken out of Central Florida and transported thousands of miles away to a remote part of Asia where the plants are luscious and grow so tall they reach over your head. There's an outpost towards the end of the line where you can see cool memorabilia and gear from adventures in Asia. All of that culminates into a really cool moving platform at the end of the line where you get onto your raft.
The entire ride experience from the start of the queue to when you step off your raft soaking wet is so much fun that everyone in your party is sure enjoy it.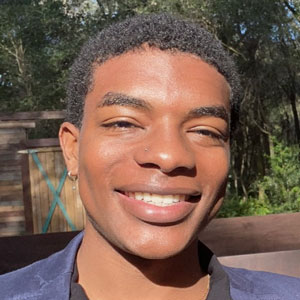 Written by
Gio Lambert
Contributing Writer
Gio loves all things Disney! He's been on three Disney cruises around the world and has said they're the best way to vacation. As a Central Florida native, he's grown up going to Disney and has loved every experience. Gio's favorite Disney movie is The Lion King but he loves the music from Tarzan. If he had to spend the rest of his life in one theme park he would probably pick either Animal Kingdom or Hollywood Studios.