DVC Shop
Resale Promotions
Rental Promotions

~ DVC Shop Anniversary Special ~
June is a very special month for us here at DVC Shop, as we celebrate another year of spreading DVC joy.
Each of our staff appreciate the support you have shown us.
Therefore, we thought we would share a little joy with you. Below is just the start, keep watching all month as new anniversary specials will be posted.
---
Disney Daily Trivia
Answer today's trivia question for a chance to win one of the following prizes:
$25 Disney e-gift card
$30 DVC Shop Rental coupon valid towards Confirmed Reservation
$100 towards closing costs for a DVC Shop Resale purchase
$25 towards a Disney Ticket order
$100 towards a Disney Cruise
$40 towards Disney Themed stickers
$150 towards a Disney VIP Tour
Winner and prize selected at random daily. Winners will be notified by email.
Disney Trivia - June 27, 2022
June 1, 2022
Q. What animal pulls King Triton's chariot in The Little Mermaid?
A. Dolphins 
Winner: Joan Ackerman
June 2, 2022
Q. What year did Disney's ESPN Wide World of Sports open?
A. 1997
Winner: Emily Baker
June 3, 2022
Q. What anniversary is Disneyland Paris celebrating this year?
A. 30th
Winner: Mary Rumble
June 4, 2022
Q. Which was not an opening day attraction at Disney's Hollywood Studios?
A. Tower of Terror
Winner: Robert Tonden
June 5, 2022
Q. At which park could you find Disney's "Earffel Tower" before it was removed in 2016?
A. Hollywood Studios
Winner: Scamp Dax
June 6, 2022
Q. Which Disney Princess Movie is also a Pixar Movie?
A. Brave
Winner: Chris Hardy
June 7, 2022
Q. What was the first Disney animated film to be turned into a Broadway Play?
A. Beauty and the Beast
Winner: Tars Baxa
June 8, 2022
Q. Which is one of the spots to get a Turkey Leg at Magic Kingdom?
A. Liberty Square Market
Winner: Katherine Stevens
June 9, 2022
Q. What is the name of the daughter on the Carousel of Progress?
A. Patricia
Winner: Laurie McMinn
June 10, 2022
Q. What is located at Magic Kingdom's City Hall?
A. Guest Relations
Winner: Cindy Bowling
June 11, 2022
Q. Which is not one of the theatres on Disney's Cruise ships?
A. Oswald Theater
Winner: Jennifer Barth
June 12, 2022
Q. How tall is the Maleficent Dragon in Disney World's Fantasmic show?
A. 40 feet
Winner: Kelly Paul
June 13, 2022
Q. How many speakers are on each Rock N' Roller ride vehicle?
A. 125
Winner: Paulette Wells
June 14, 2022
Q. Which is not a Disney Channel Original Movie?
A. Freaky Friday
Winner: Matthew Wenger
June 15, 2022
Q. Which composer did the music for the 2002 film Lilo & Stitch?
A. Alan Silvestri
Winner: James Pulsifer
June 16, 2022
Q. Which park does not have Monorail transportation?
A. Animal Kingdom
Winner: Barbara Dangleman
June 17, 2022
Q. What was the original name of Disney's Grand Floridian Resort & Spa?
A. Grand Floridian Beach Resort
Winner: Lori Kopcha
June 18, 2022
Q. Which Disney princess is voiced by Jodi Benson?
A. Ariel
Winner: Sandy Habina
June 19, 2022
Q. In Toy Story 2, what is the name of the cereal the presents Woody's Roundup?
A. Cowboy Crunchies
Winner: Brant Wigginton
June 20, 2022
Q. What year did Cars Land open at Disney California Adventure park?
A. 2012
Winner: Rada Zabavnik
June 21, 2022
Q. What anniversary is the Main Street Electrical Parade celebrating this year?
A. 50th
Winner: Marcie Pratt
June 22, 2022
Q. What type of bird is the Disney World mascot Orange Bird?
A. Canary
Winner: Torie Tegarden
June 23, 2022
Q. What color is Aladdin's vest?
A. Purple
Winner: Ronnie Haas
June 24, 2022
Q. At which Disney park can you find the Silly Symphony Swings?
A. California Adventure
Winner: Coming soon…
June 25, 2022
Q. Disney World's largest resort pool, at 308,527 gallons, is themed after which movie?
A. Finding Nemo
Winner: Coming soon…
June 25, 2022
Q. What year did Disney introduce the "Magic Your Way Ticket"?
A. 2005
Winner: Coming soon…
---
Submit Your Article Idea
Is there a Disney Park or DVC related topic you would love to read about on our blog?
Submit your article idea here and get a promo code for a FREE Disney-themed Sticker and $15 OFF your next DVC Shop Rental or Resale purchase!
*Limit 1 per person
---
Current Photo Contests
Finalized Photo Contests

~ DVC Shop Anniversary Special ~
Sell your DVC Contract now and continue to enjoy the benefits of DVC!
For all contracts sold in June, owners will receive the following:
• $200 voucher valid toward a confirmed rental from DVC Shop Rentals
Browse available confirmed rentals here.
• $250 toward closing costs on a purchase of a DVC contract from DVC Shop Resales
Browse available resale contracts here.
*Vouchers expire 12/31/22
---
GET A FREE DVC SHOP MARKET STICKER!
Inquire about listing your DVC Contract for sale and get a FREE sticker from DVC Shop Market. Contact us today about selling your contract and you'll receive a FREE sticker code by email.

~ DVC Shop Anniversary Special – FINAL WEEK! ~
Take $15 OFF all Confirmed Reservation bookings,
plus get $15 OFF your next booking!
Use code: CELEBRATEDVC15 at checkout
*Must enter code at checkout
*Not valid on previous purchases
*Second booking coupon valid through 12/22/22
---
Get an extra 5% OFF Disney Cruise Bookings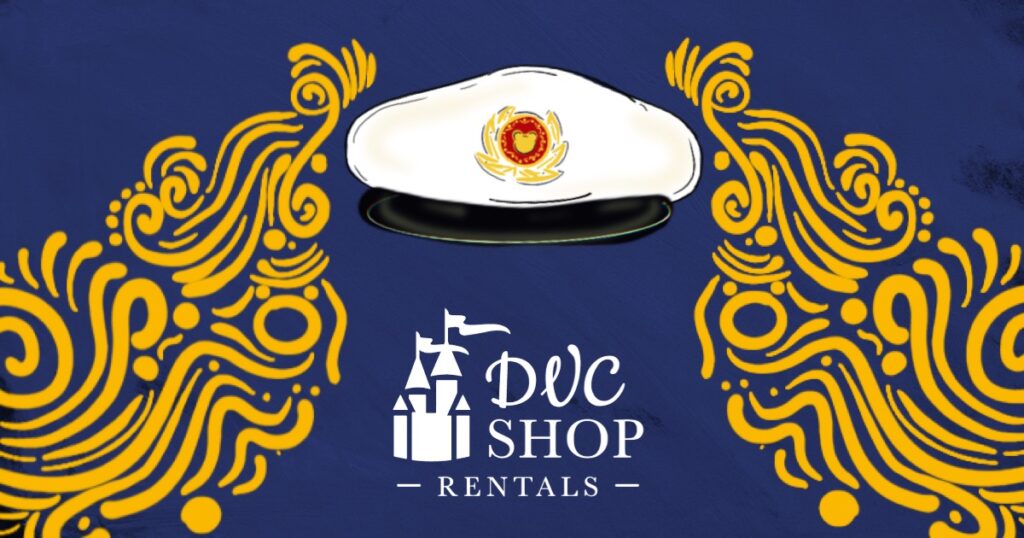 Take an extra 5% off Disney Cruise pricing when you book your cruise with DVC Shop Rentals. Contact us for pricing.
---
Up to 5% OFF Disney Tickets
Book your 2022 Disney World Park tickets with DVC Shop for up to 5% off!
5% Discount on any tickets of 5+ days
3.5% Discount on ALL other tickets and annual passes
Discount eligible for guests with existing or new DVC reservations booked through DVC Shop.
Email rentals@dvcshop.com, subject "Discounted Tickets" to get your discounted tickets!
*Credit card fees may apply
---
Our DVC Shop Booking Promise
Book now and leave your worries behind with our rental booking guarantee.

If you book your stay with DVC Shop now and the resort is not open at the time of check-in, we guarantee to give you full credit towards a future DVC Shop point reservation.
BOOK DVC SHOP WITH CONFIDENCE.