Speed along freeways in Los Angeles to Aerosmith classics.
Rock 'n' Roller Coaster Details

| | |
| --- | --- |
| Walt Disney World Park | Disney's Hollywood Studios |
| Location in Park | Sunset Boulevard  |
| Height Restrictions | 48 inches |
| Age Interests | Kids. Adults, Teens, Tweens |
| Thrill Type | Thrill Ride, Big Drops, Loud |
| Hours | 9:00 AM to 8:00 PM |
| Wait Times | Medium |
| FastPass+ | Yes |
| Accessibility Information | Must Transfer from Wheelchair/ECV |
Attraction Overview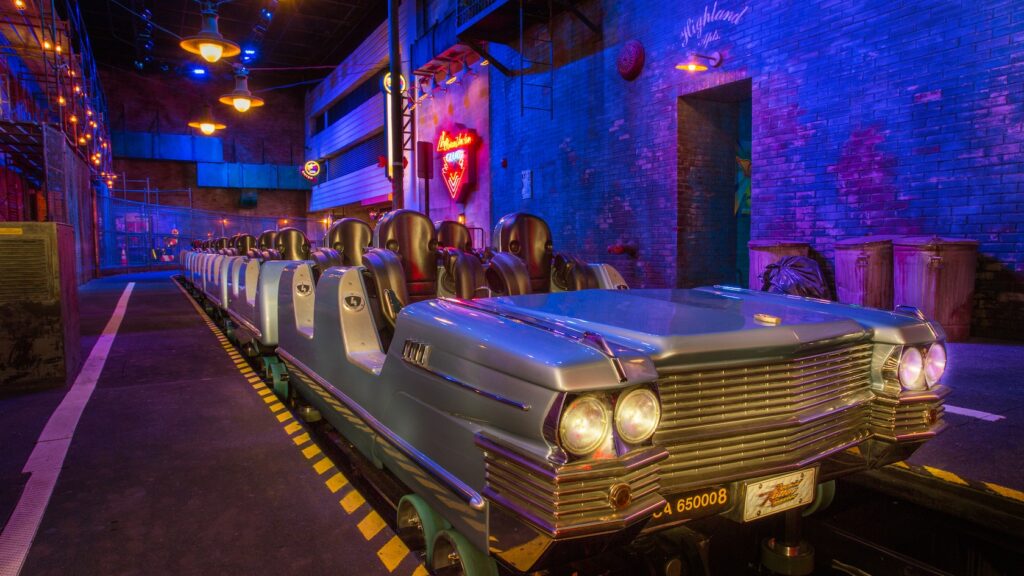 Rock 'n' Roller Coaster Starring Aerosmith is one of the most popular rollercoasters in Disney's Hollywood Studios. This attraction has been wowing guests since its opening on July 29, 1999, and in a variety of ways made history with its opening. This attraction has to be one of the most thrilling rides that Disney offers.
It is a dark ride that features three inversions, a sea serpent roll, and a double twist corkscrew for the most unexpected ride of your life. All of these turns and tricks were the first of their kind at a Disney park. Additionally, this launched roller coaster uses electromagnetic technology to accelerate the ride vehicle from 0 to 60 miles per hour in less than 3 seconds causing Guests to experience 5 G force upon acceleration.
Through all these exciting twists and turns, guests will be jamming out to a pre recorded soundtrack by Aerosmith. Each limousine plays a different soundtrack as well, so each ride will be a little bit different. This ride lasts a total of 90 seconds, but may feel like longer due to the exhilarating nature of the attraction.
Although this ride is very dark, there are spots that are lit up. These areas are various landmarks one would find when visiting Southern California such as the Hollywood sign or the sign for Roxy Theatre. Be sure to be on the look out for them, since you move so fast you may miss it!
Map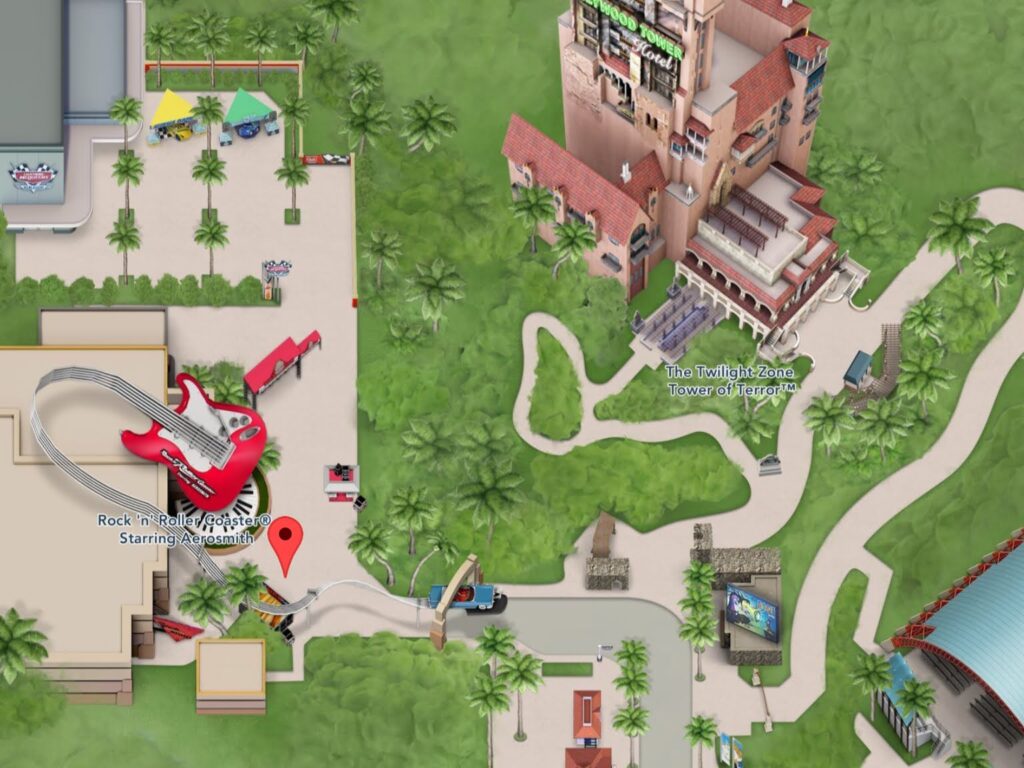 Location & Wait Times
Located on Sunset Boulevard, guests can find Rock 'n' Roller Coaster Starring Aerosmith nestled next to Lightning McQueen's Racing Academy. It is hard to miss, as the 40 foot tall Stratocaster guitar marks the attractions entrance.
Wait times for this attraction are usually medium in length, so this is a good one to go to in the morning or evening if you are looking for the shortest wait, but there are also lulls in the day where the wait times are not as high if you'd rather hit a more popular attraction first.
Queue Experience
The queue for this attraction is a lot of fun, not only in the music inspired decorations, but also in the pre show experience. The queue is inspired by a fictional record label called G-Force Records. All throughout the queue guests can see giant guitars, digital posters of artists, recording equipment, and even a giant record. Guests will want to keep an eye on the digital posters, as they occasionally will flash guests' names on them by scanning their MagicBands.
The pre show of this attraction will have guests enter Studio C, where Aerosmith is working on a recording before a show. Before the band leaves, Stephen Tyler says that the guests should come to the show with backstage passes, and calls for a "stretch limousine" for guests to ride in to the show.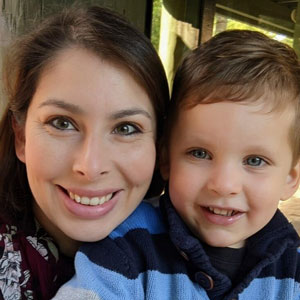 Written by
Rachel Van Norman
Contributing Writer
Rachel fell deeply in love with all things Disney as a little girl. Now as a wife and a mother herself, she shares this Disney obsession with her son and everyone around her. From her love of princesses to eating all the Disney food, Rachel spends her time radiating Disney magic and keeping everyone up to date on Disney news.