Planning your meals and dining reservations for your Disney vacation can be fun and exciting. While some may choose to pre-book every meal, others may enjoy seeing where the day takes them. If you find yourself looking for a lunch spot after a long morning of travel to "The Most Magical Place on Earth" or have returned from an early morning rope drop, you will find that DVC Resorts offer a variety of restaurants that are open for a midday meal. Plan to try a new restaurant on a non-park day or take a break from the parks to enjoy lunch at these incredible DVC Resort dining locations.
Kona Café – Polynesian Villages and Bungalows
Are you in the mood for sushi, stir fry, and noodles? Kona Café is the perfect place to pop in for a delicious lunch at Disney's Polynesian Villas and Bungalows. Located on the same level as the monorail platform, it is easy for guests to get to their post-lunch destination. Relax at this newly-refurbished table service restaurant that is open to the beautiful décor of the Great Ceremonial House.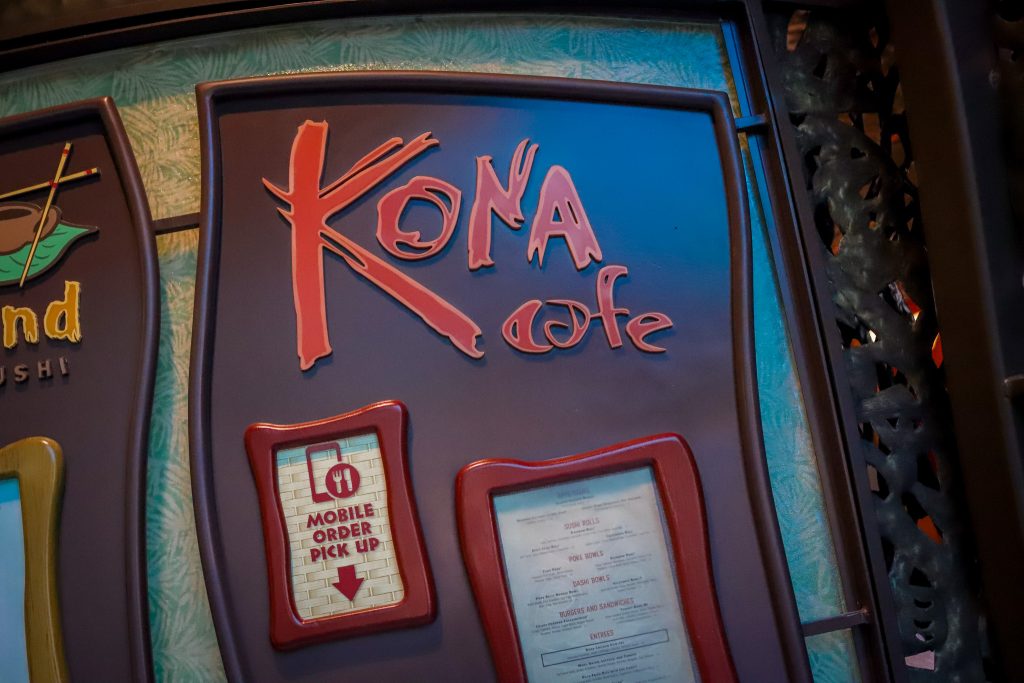 Grand Floridian Café – Grand Floridian Resort
After exploring the beauty of this same-named resort, shopping at Basin White, and posing for PhotoPass photos, take a break for lunch at Grand Floridian Café. The Victorian-inspired furniture matches the resort décor. Delight in soups and salads or choose a brunch entrée to enjoy in the elegant atmosphere.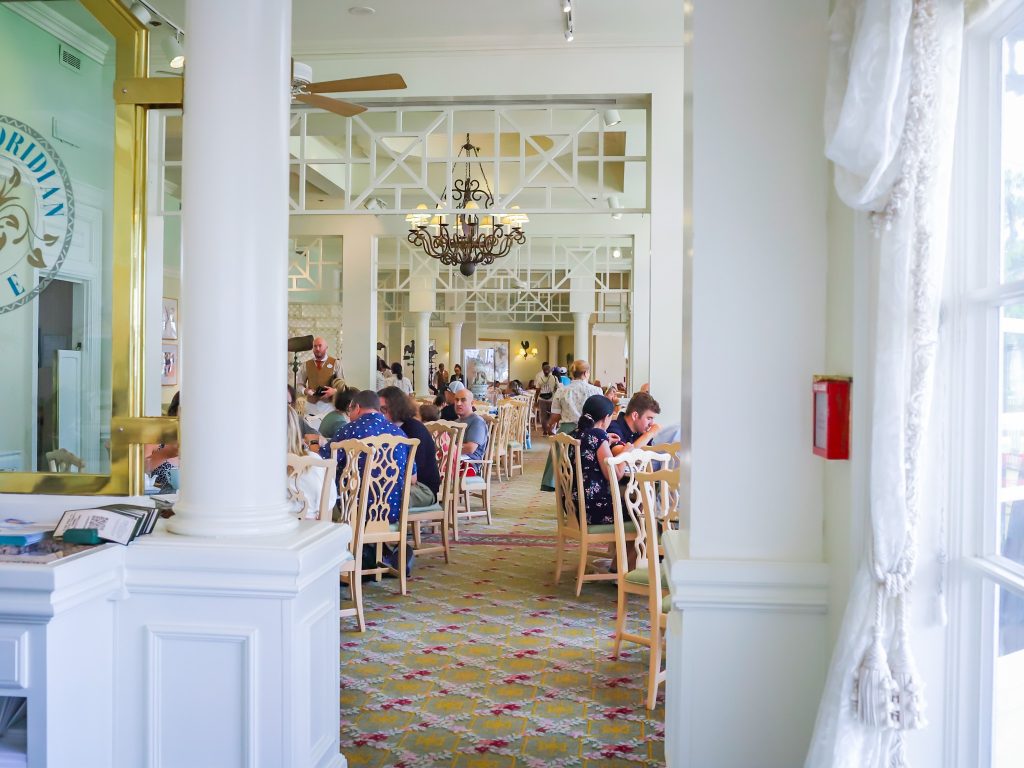 Beaches & Cream Soda Shop – Beach Club Resort
Beaches & Cream Soda Shop is designed as an immersive classic 1950s diner from its retro décor to its burger, fries, and milkshakes on the menu. There's something for everyone at this table service restaurant found at Disney's Beach Club Resort and Villas, but the real stars of the show appear on the dessert menu. Save room for their sensational sweet treats or just order ice cream for lunch; we won't tell!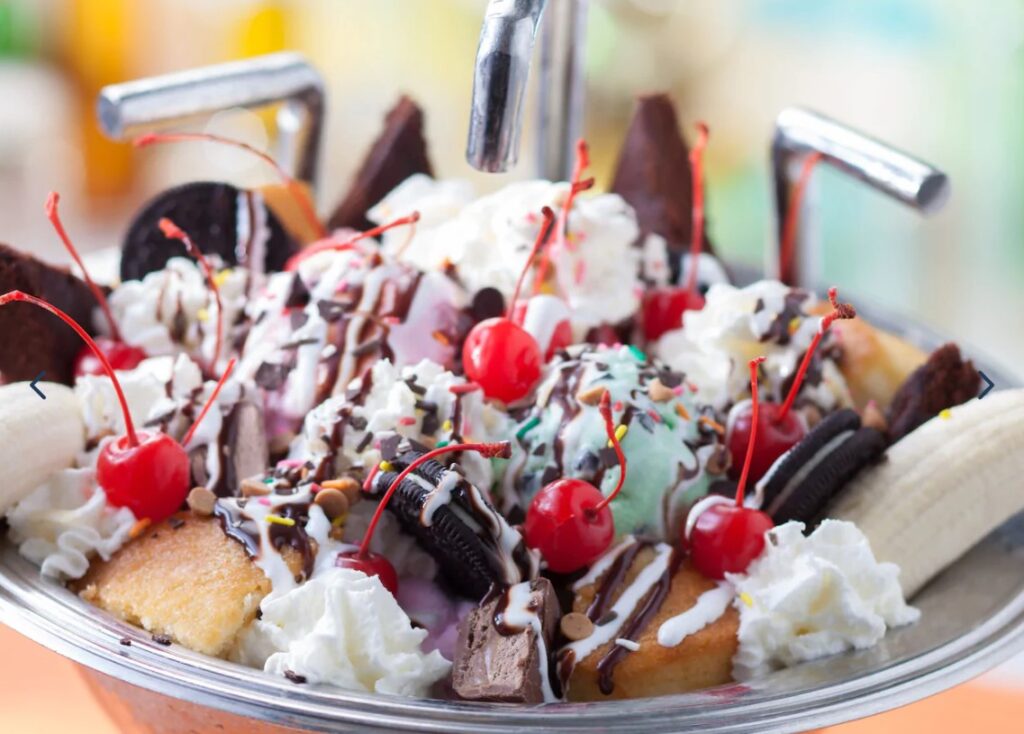 BoardWalk Deli – BoardWalk
Disney's BoardWalk Inn and Villas is perfectly themed to your favorite beach town destination. Relax in their deluxe amenities and take a stroll on the scenic BoardWalk. For lunch on-the-go, BoardWalk Deli is the perfect quick service stop serving oversized sandwiches and freshly baked items. Take your meal to your resort's lawn for a picnic or enjoy it under an umbrella at the pool.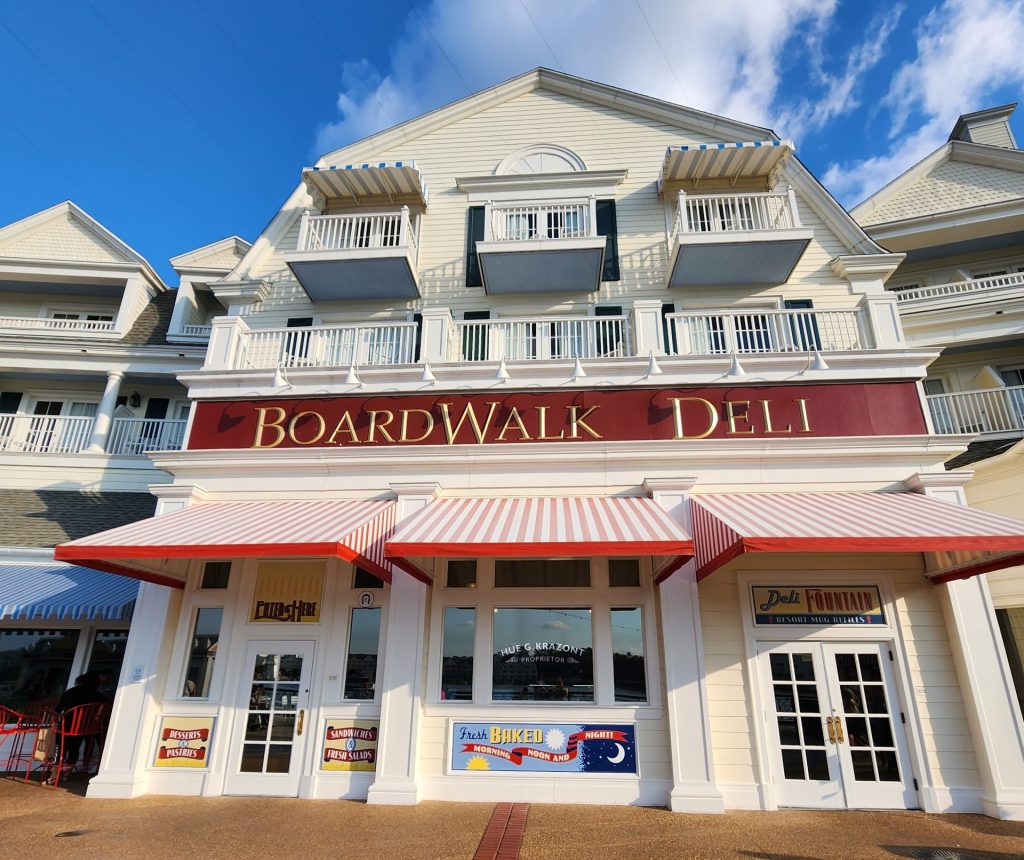 Sanaa – Animal Kingdom Lodge
Disney's Animal Kingdom Lodge and Villas is uniquely beautiful and the perfect place to visit on a non-park day if you residing at another DVC Resort. Watching the animals on the resort's own savanna and enjoying a delicious meal here is a wonderful way to take it slow on an otherwise busy vacation. Sanaa, a restaurant located on the bottom floor of Kidani Village, is open for lunch. Enjoy spotting animals from their large windows while trying their signature bread service and tasty entrees with African and Indian spices.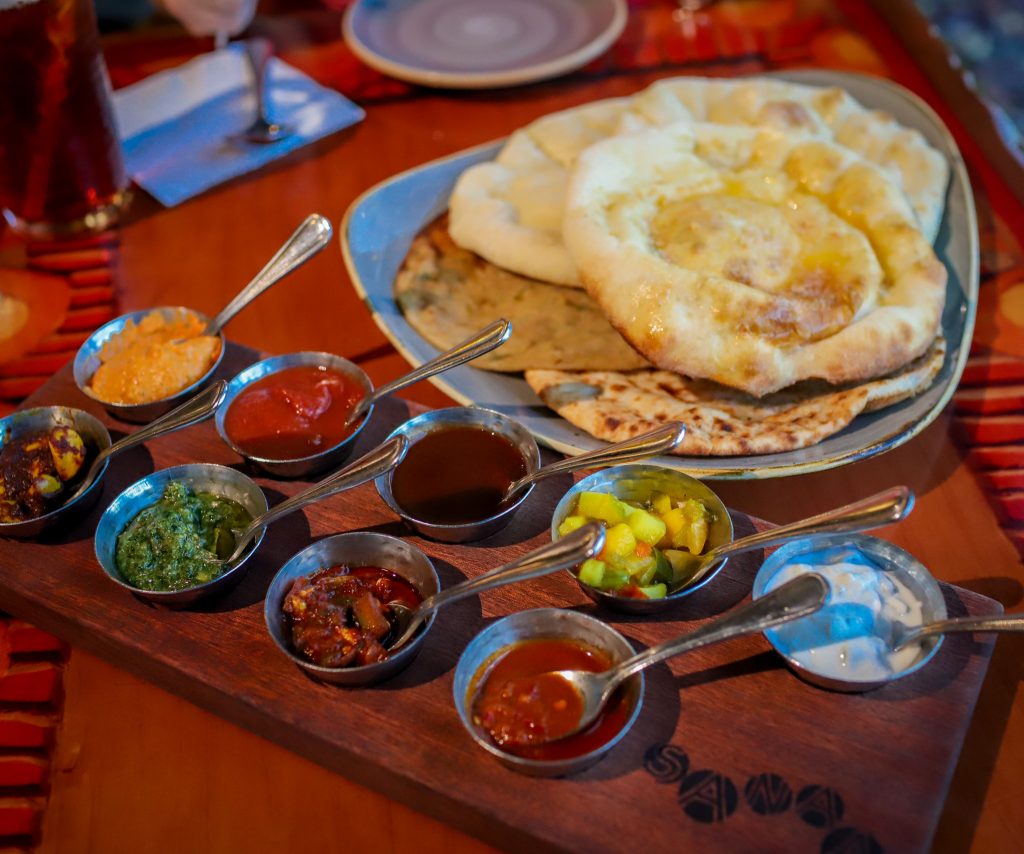 Whispering Canyon Café – Boulder Ridge/Copper Creek
Located at Wilderness Lodge, adjacent to DVC's Boulder Ridge Villas and Copper Creek Cabins, bring your appetite and sense of humor when visiting Whispering Canyon Café. Be prepared for an entertaining server who undoubtedly will pick on you for any of your voluntary or involuntary table manners like dropping your fork or making calls on your cell phone. Don't be embarrassed if your punishment involves a lap or two around the restaurant on a hobby horse! Despite the added antics, your belly will be full from their all-you-care-to-enjoy skillets and filling entrees. The bottomless milkshakes are a fun and unique menu item. Whispering Canyon Café is often less busy for lunch and sometimes a bit more tame. If you prefer to just enjoy your food and watch other tables take the hot seat, simply notify the cast member at the podium and your server that you prefer they leave the teasing for another party.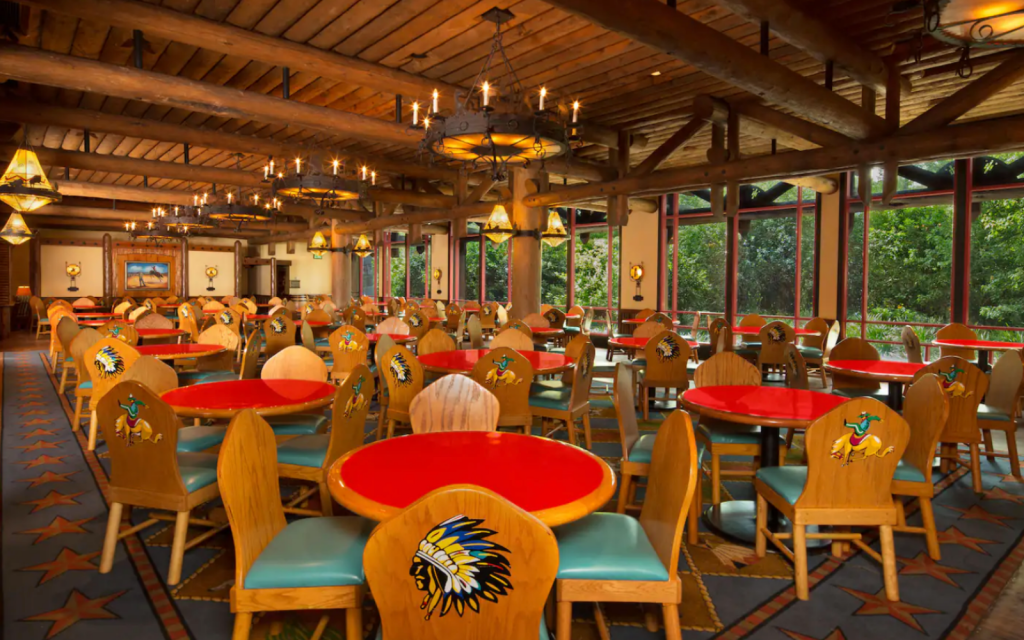 Olivia's Café – Old Key West
Over at Disney's Old Key West Resort, you'll find a cheery restaurant with a pleasing brunch menu. Enjoy the low-key vibe of this cozy café reminiscent of the seaside atmosphere that is present in the Florida Keys. Open until 2:00PM each day, guests can choose from scrumptious comfort food and traditional brunch entrees at Olivia's Café. Afterwards, take a stroll around this sprawling and picturesque resort.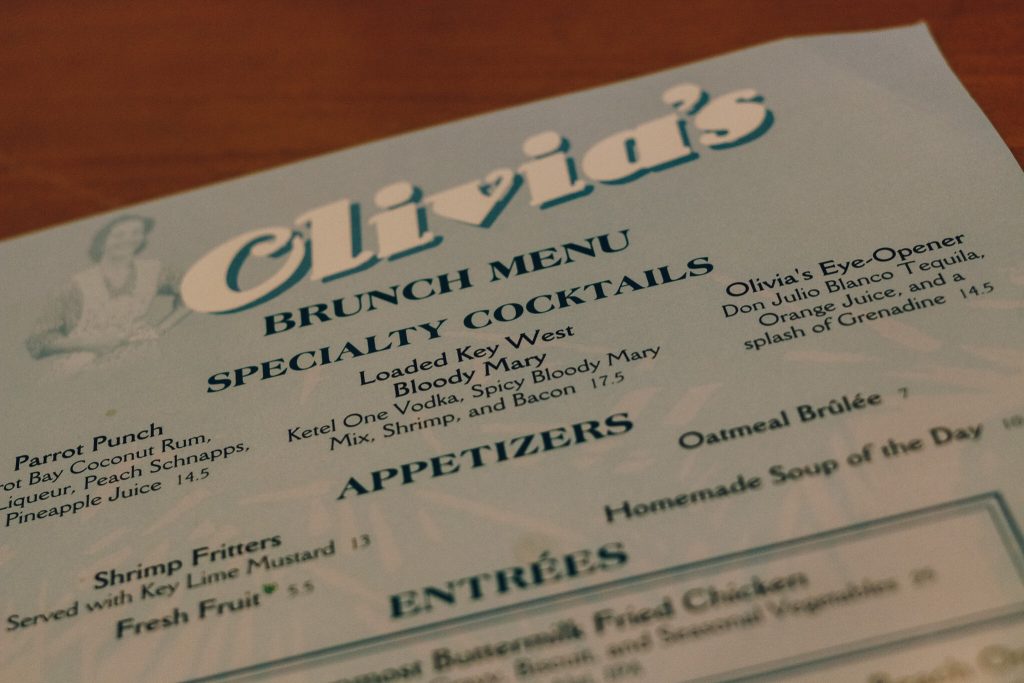 If you're looking for a character meal during lunch hours, there are three possibilities at DVC Resorts. Consider booking a "breakfast" reservation for 12:00PM or 12:30PM at Chef Mickey's located at the Contemporary Resort adjacent to DVC's Bay Lake Tower or do the same for Topolino's Terrace situated on the top floor of Disney's Riviera Resort. You could also reserve Cape May Café found at Disney's Beach Club Resort and Villas for their latest breakfast seating at 11:30AM. All three restaurants provide delicious meal choices and memorable character interactions with everyone's favorite Disney pals!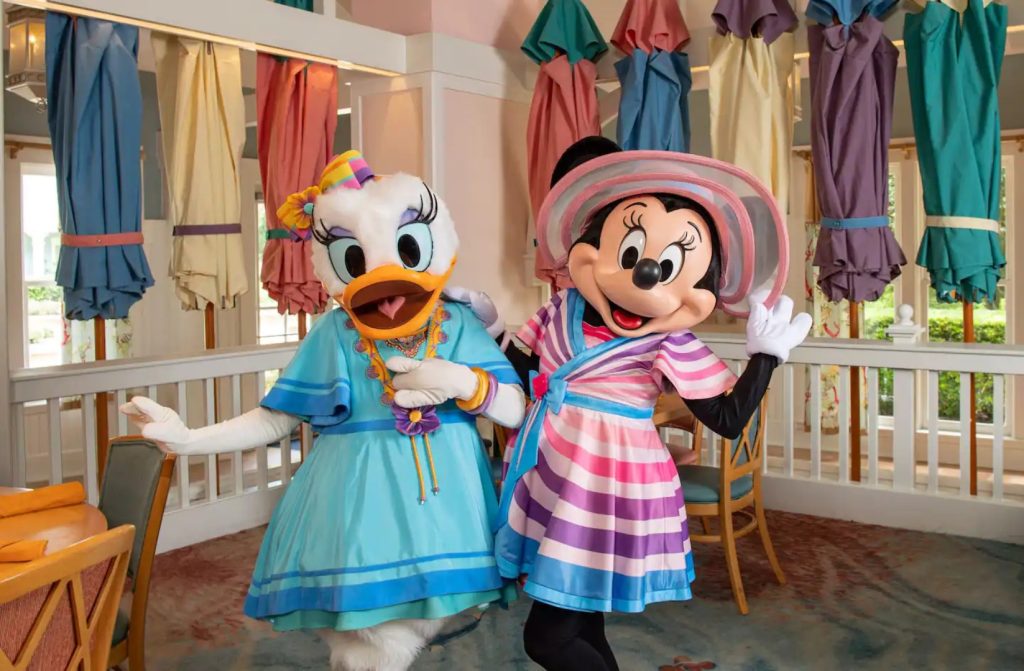 Which DVC resort houses your favorite lunch spot? Have you ever dined at any of the above restaurants? Let us know in the comments below!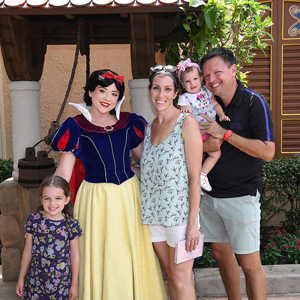 Written by
Shelley Wehler
Contributing Writer
Shelley is a stay-at-home mother of two girls living outside of Charlotte, North Carolina. Her love of all things Disney has grown even more as she sees the magic come alive through the lens of her young daughters. She spends her free time keeping up with the latest in Disney news and daydreaming of her next trip to the parks!