The Beach Club Villas is an extremely popular Disney Vacation Club location, and it is easy to see why! Come learn all there is to love about this resort.
Resort Overview
Disney's Beach Club Villas, located at Disney's Beach Club Resort in the Crescent Lake area, are themed to charming seaside New England cottages. The Villas are contained in a building just a stone's throw away from the International Gateway entrance to EPCOT, and still nearby the Beach Club Marketplace and main lobby area. Plus, Disney's Beach Club Resort is connected to Disney's Yacht Club Resort, giving Beach Club Villas guests easy access to all of the wonderful amenities at both resorts.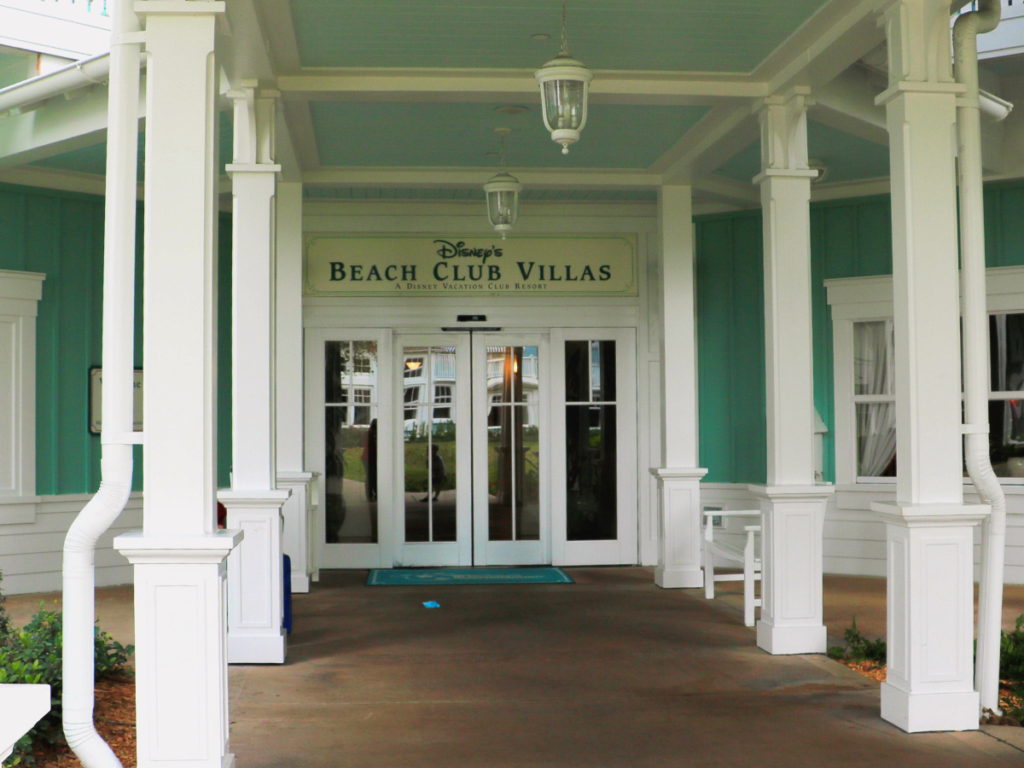 Grab A Bite To Eat
While there is no dining directly in the Beach Club Villas building, it is located very close to all main amenities at the Beach Club Resort.
Quick Service
Beach Club Marketplace is the main quick service location serving up breakfast, lunch, and dinner. They have all of your classic favorites: Mickey waffles for breakfast, tons of sandwich options for lunch and dinner, baked pasta dishes, and a bakery case full of fun sweets. The Market at Ale & Compass in Disney's Yacht Club Resort has similar offerings; but if you want to change up your dining locations this is a solid quick service option that's a short walk away.
For other locations that offer food and drinks without a reservation check out the pool bar, Hurricane Hanna's Waterside Bar and Grill, and lounges at the Beach Club and Yacht Club Resorts, Martha's Vineyard, Ale & Compass Lounge, and Crew's Cup Lounge.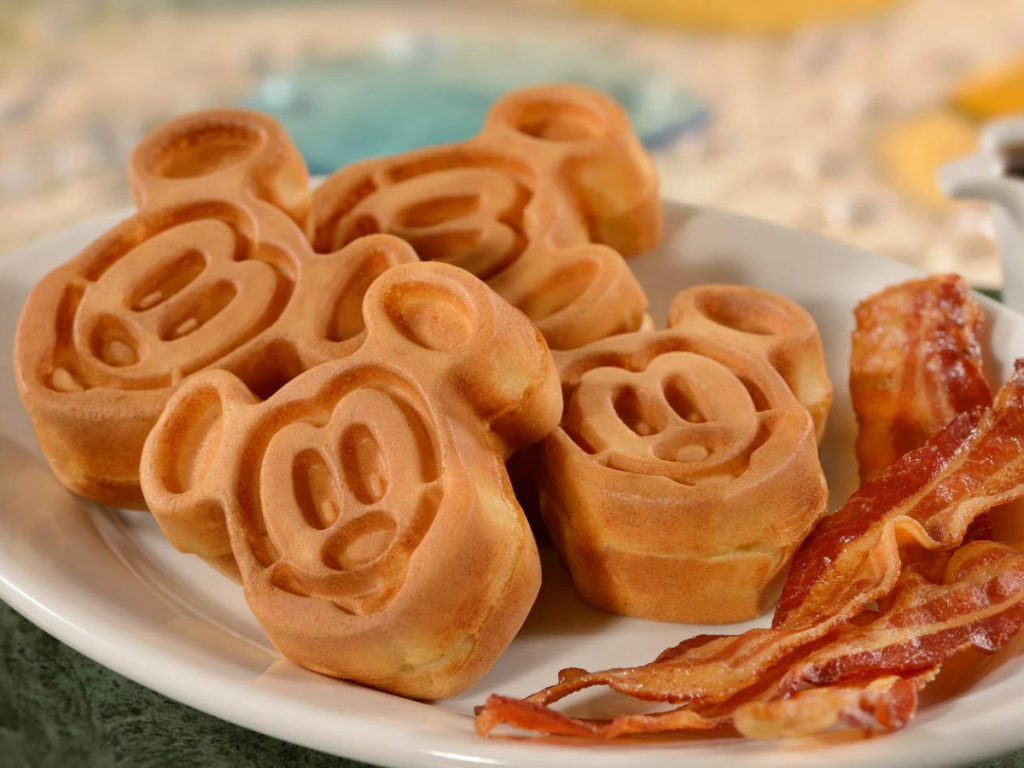 Table Service
Cape May Café is a buffet location for breakfast. Prior to the pandemic related shut down, this was a character breakfast. Currently, there is no character dining available at Cape May Café, but we are all looking forward to the return of Goofy and friends! While the breakfast lacks characters, the price is reduced and is a great value for a buffet style all you care to enjoy meal. The dinner buffet heavily features seafood, highlighting the gems of New England cuisine, but there are always non-seafood options too for those with different preferences.
Beaches & Cream Soda Shop is a 50's diner style table service restaurant open for lunch and dinner that features quality burgers and sandwiches, as well as sky high desserts. Indulge in a sundae, and if you are with a larger party, take on the Kitchen Sink dessert that is piled high with ice cream and toppings–definitely a crowd pleaser! Beaches & Cream also has a to go window where guests can order ice cream and milkshakes to take away with them without having a reservation for the restaurant.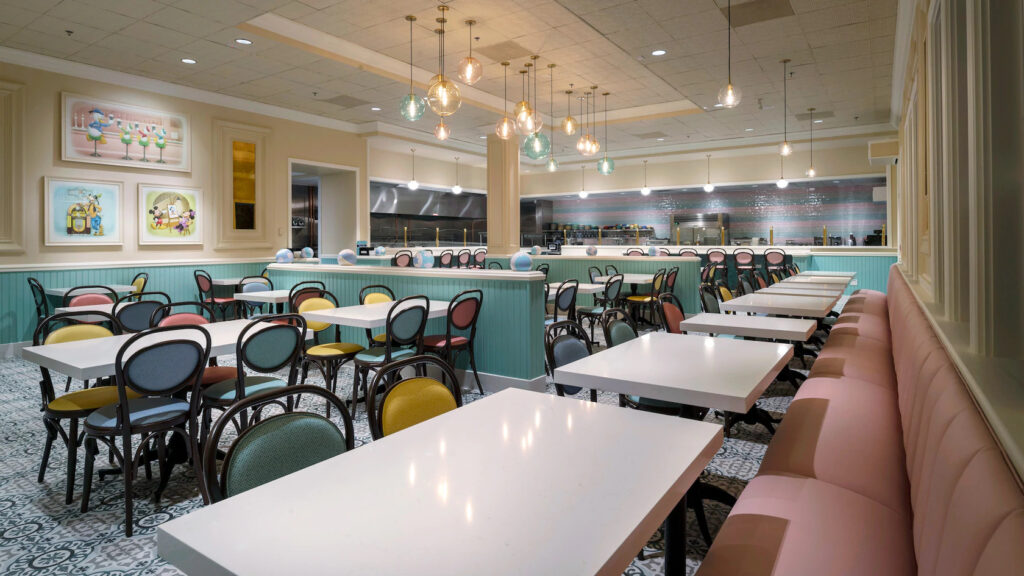 If you are willing to stroll over to the Yacht Club Resort, you can also make reservations at Ale & Compass and Yachtsman Steakhouse. The latter is signature dining and truly a treat for steak lovers.
Pools
Stormalong Bay is the best part of the Beach Club Resort and Beach Club Villas to many guests. This pool complex is three acres large and has several areas of fun for everyone. There's a sand-bottomed pool, a life-sized shipwreck replica, and a 230 foot long waterslide! This is by far the best pool at Walt Disney World resort, and guests staying at Beach Club Villas should plan time to take advantage of this fantastic amenity.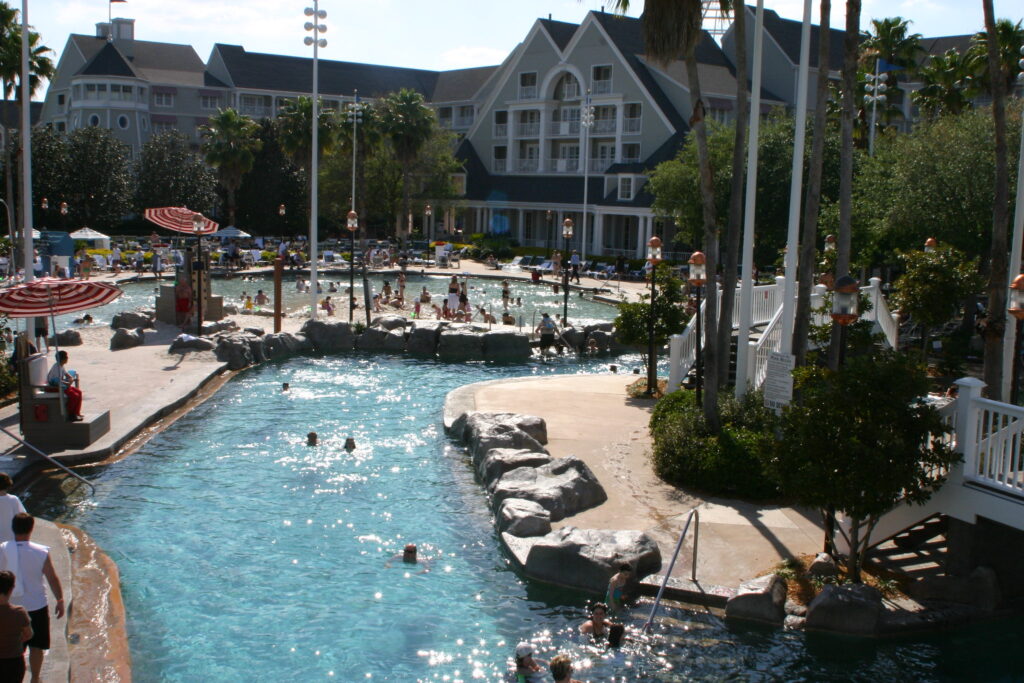 Beach Club Villas guests also have access three leisure pools: the Dune Cove Pool near the Villas building, the Tidal Pool at Beach Club Resort that faces Crescent Lake, and the Yacht Club's Admiral Pool over by the tennis courts. While I would always suggest spending time at Stormalong Bay, these leisure pools can be perfect for quiet moments of Zen. Enjoying a milkshake from the Beaches & Cream to go window at one of these leisure pools is the definition of relaxation to me.
You Won't Want To Miss
If you really want to have a fabulous pool day, consider renting a poolside cabana at Stormalong Bay. The feature pool is the best part of the resort to many guests, and plussing up your pool day experience to a cabana can make it feel even more magical. If you're on a tighter budget though, make sure to take advantage of the proximity to EPCOT. Being able to pop in and out of the theme park with ease is a delight. The walk between the resort and the International Gateway entrance is truly a breeze and the closest you can be. And don't forget to enjoy your Crescent Lake location beyond EPCOT. You can rent a boat to take out on the lake, enjoy a fishing excursion, or jog along a running trail around the lake. Or stroll over to the Boardwalk side of Crescent Lake to experience all the fun and charm that has to offer. The Beach Club Villas location is key–be sure to take advantage!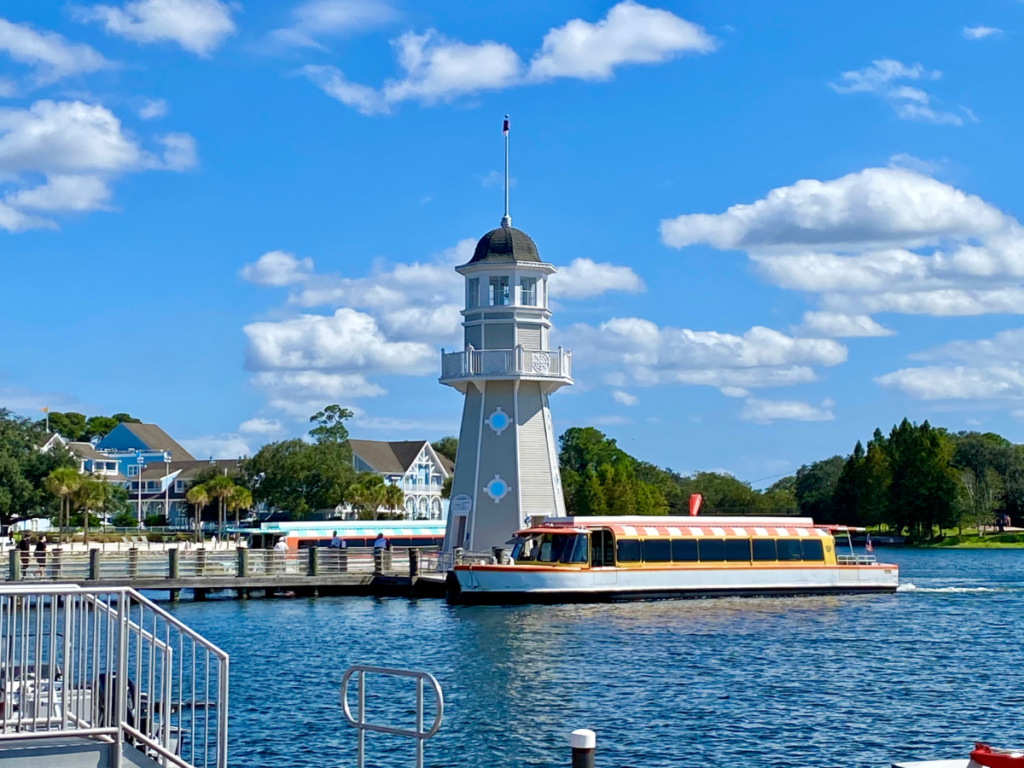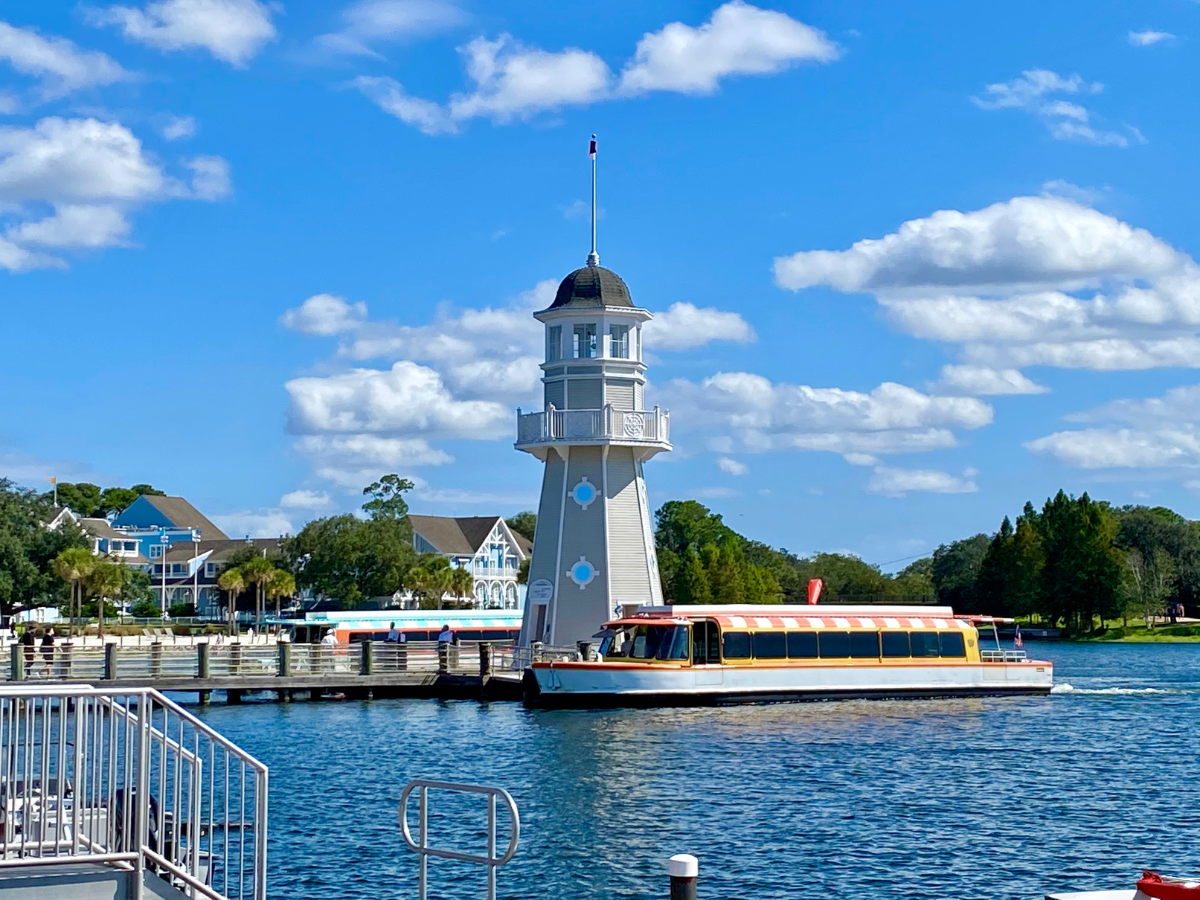 Did You Know?
While all Beach Club Villas feature balconies, they come in drastically different sizes! And no, it does not correlate with size of the room. For example, some studios have quite large balconies. If you enjoy that outside space to your villa, when you check in be sure to request a room with a large balcony and see if a Cast Member can make some magic for you.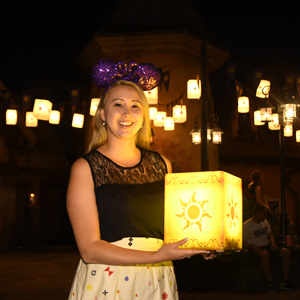 Written by
Jacqueline R.
Contributing Writer
Jacqueline is a PhD scientist with a passion for synthesizing detailed information in an understandable format. She is a Disney Vacation Club owner, overall Disney fan, and the primary content creator on the YouTube channel Pixie Dust PhD.