Disney World's monorail system is the most heavily used monorail system in the world. It was first built in 1971 and has been servicing guests at Disney World ever since. These are just a few of the fascinating facts about Walt Disney World's monorail system, and there's plenty more to learn that may shock you. In this article, we will explore ten of the most interesting facts about this iconic attraction. Stay tuned for more Disney World monorail fun facts!
50 Million Guests Serviced Per Year
It might be a little tough to wrap your head around the fact that over 7,000 guests are serviced on the monorail per hour! That's about 150,000 per day which adds up to approximately 50 million guests per year. Disney World definitely sees a high volume of traffic, and the monorail system services many of those guests.
3 Separate Tracks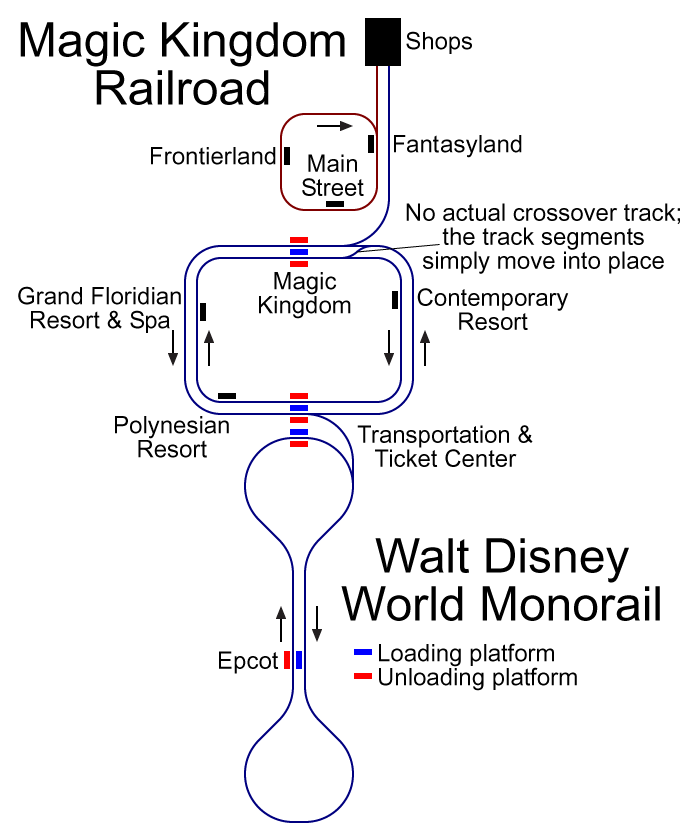 The monorail is made up of three separate tracks that run through Disney World. There is the Express Loop which originates at the Transportation Center and offer express round-trip service to Magic Kingdom, the Resort Loop, and also the EPCOT Loop that goes from the Transportation Center over to Epcot.
The Resort Loop includes the following stops:
Disney's Contemporary Resort / Bay Lake Tower
Transportation and Ticket Center (TTC)
The Mark 6 Monorail Design
The Mark VI monorail design is the current version you'll see running around Disney World today. Each train is about 203 ft long, and each cart is approximately 10 ft 5 inches long, and that can fit approximately 364 people per cart.
40 MPH Top Speed
The maximum top speed of the monorail surprisingly is only 40 miles per hour! It feels much faster when you're suspended above the ground!
Each Track Is 26″ Wide
There's about 14.7 miles of track and each track is 26″ wide. Each beam is supported by a column of concrete that's approximately 110 ft, so there's probably much more space for weight to span across between each column than you might think at first glance.
Fully Electric
Did you know the monorail is fully electric? The monorails get their power from metal rails that run along the track. The monorail uses the electrical current from the rails underneath the track. The next time you're at Disney World, look up at one of the tracks and see if you can spot those electrified rails.
Retired Lines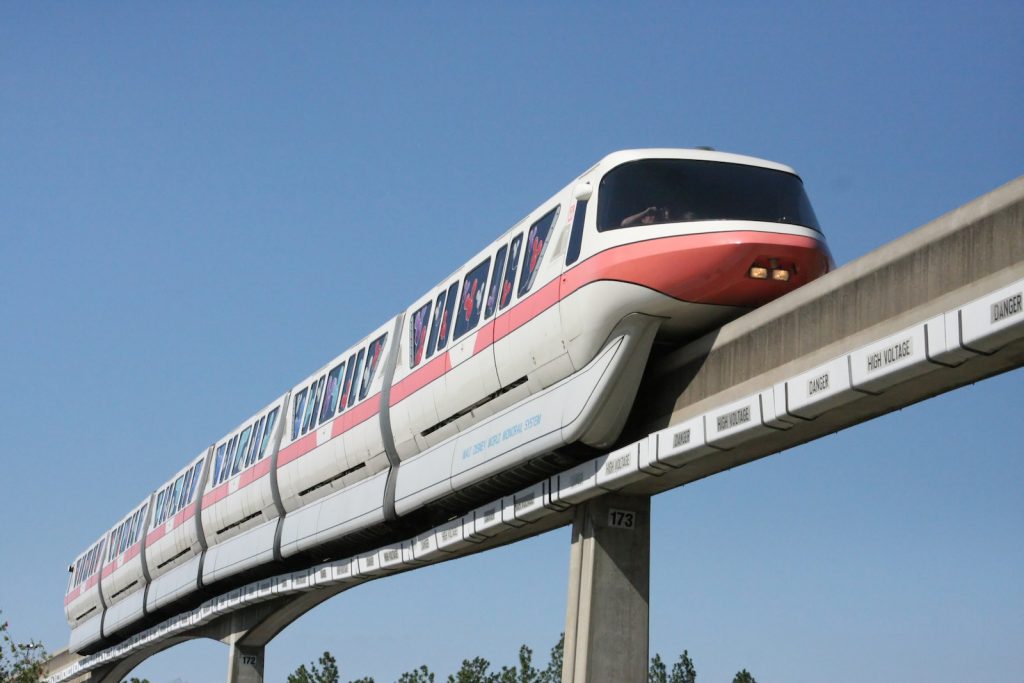 Disney has retired two lines in the past, which are the pink and purple lines.
Voice Actor – Jack Wagner
If you've ever been on the monorail, you've probably heard the announcement, "please stand clear of the doors" in both english and spanish. The voice actor that recorded that announcement is Jack Wagner, who has been referred to as "The Voice of Disneyland".
Backup Diesel-Powered Trains
Walt Disney World has 3 backup diesel-powered trains. They are used for when there's a power outage, so Disney can continue to move guests from here to there even during emergencies.
Truck Tires
Did you know that the monorail uses truck tires? Next time you're going underneath one, take a look up and you'll see they use a commercial grade truck tire that helps propel them forward up to that 40 mph top speed.
Walt's Vision Of Future Transportation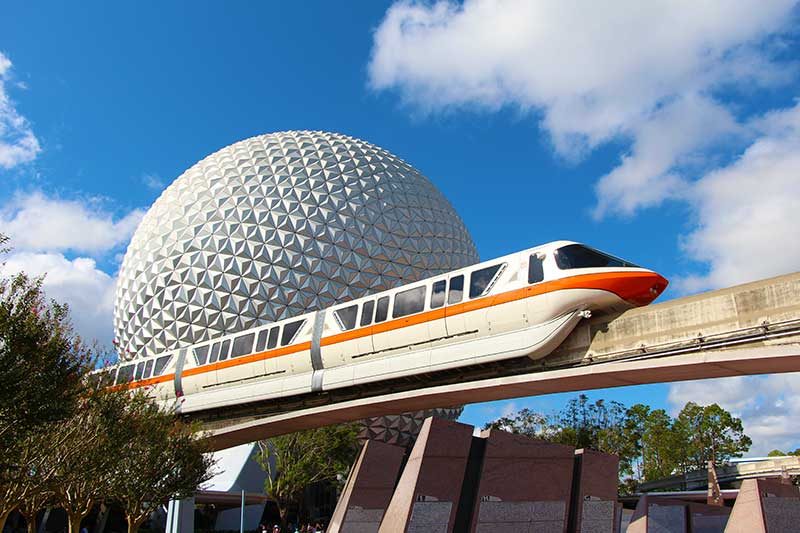 One of the reasons why the DVC Shop team loves the monorail system is due to its nostalgic nature. Did you really get the full experience of going to Disney World without setting foot on the monorail? We know there are some people out there who would disagree, who actively try to avoid the monorail, but we love riding the monorail.
After all, the monorail was one of Walt Disney's original visions of the future, and we love embracing that idea each time we set foot onto these futuristic trains that bring us to the most magical place on earth.
As always, stay tuned to the DVC Shop blog for more Disney World fun facts, the latest news around the parks, and all the developments happening at Disney Vacation Club Resorts!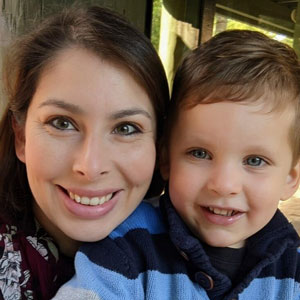 Written by
Rachel Van Norman
Contributing Writer
Rachel fell deeply in love with all things Disney as a little girl. Now as a wife and a mother herself, she shares this Disney obsession with her son and everyone around her. From her love of princesses to eating all the Disney food, Rachel spends her time radiating Disney magic and keeping everyone up to date on Disney news.