The Riviera Resort is a Disney Vacation Club resort located at Walt Disney World. The resort offers deluxe studios and 1-3 bedroom villas!
Resort Overview 
The Riviera Resor
t
 opened its doors in 2019, making it the newest of the Disney Vacation Club Resorts! This resort is one connected building that is divided into two wings: the East Wing and the West Wing. It is themed after the Mediterranean, with heavy inspiration from the countries of France and Italy. Pops of blue stand out amongst the hotel's stone-hued exterior, while arches line the first floor and patios guide guests through the lawn. The elegance and timelessness of the outside can be found inside the resort, which hosts shops and dining options with a focus on European cuisine. And with the resort's views of Barefoot Bay, who would know the difference between here and the French Riviera?
Grab A Bite To Eat 
The Riviera Resort has plenty of dining options, including quick service, bar service, and table service!
Quick Service
Le Petit Cafe
and
Primo Piatto
are Riviera's quick-service dining options. Le Petit Cafe is located in the lobby and is open from 7:00 am to 9:00 pm. Their menu consists of pastries and specialty coffees in the morning. The Shakerato, a double espresso shaken with demerara sugar, and the Almond Cold Brew, with house-made honey-almond whipped cream, are just a few ways guests can order their cup of joe! Later in the day, Le Petit Cafe serves up a Charcuterie Board, Artisanal Cheese Plate, Olives, and cupcakes. And for drinks, guests can order their mocktail, the Mediterranean Mint Lemonade, or cocktails like the Golden Haze Margarita. Beers, wine, hard cider, and hard seltzer are also available!
Primo Piatto, open from 7:00 am to 11:00 pm, serves guests breakfast through dinner. Breakfast items include options like the Croque Madame, a breakfast sandwich with ham, swiss, and a fried egg, the Blueberry-Lemon Pancakes, and the Mickey-shaped Waffles! Sides, pastries, snacks, and desserts are also available for breakfast. Drinks range from coffee, sodas, wines, beers, and specialty cocktails. Lunch and dinner share the same menu, and consist of items like pizza, hot or cold sandwiches, salads, soup, and sides. They also offer a plant-based option, the Grilled Vegetable Skewer, which comes with harissa-marinated vegetables, cucumber-coconut yogurt, lemon-tomato vinaigrette, and quinoa salad served on a grilled pita! Gelato and cheesecake are available for dessert, and the same drink options from breakfast can be ordered for lunch and dinner. They also have a late-night dining menu that consists of limited items from their lunch and dinner menu!
Bar Service
Bar Riva is open from 11:00 am to 10:00 pm and serves as the Riviera's pool bar. For food, guests will find salads, sandwiches, and bar favorites like the Confit Chicken Wings and Baked Brie in Puff Pastry on the menu. As for drinks, non-alcoholic beverages include the Hibiscus Coconut Refresher, a drink consisting of hibiscus, coconut, honey, strawberry, and soda water, and the Mediterranean Mint Lemonade, a Minute Maid® Premium Lemonade with honey and mint! There are quite a few alcoholic beverages as well, specialty cocktails, frozen cocktails, beer, hard cider, hard seltzer, sangria, and wine covering the menu. One of my favorites, the Mediterranean Wave, is a frozen drink that contains Cîroc Vodka, Italicus Rosolio di Bergamotto Liqueur, pineapple, agave, and Bols Blue Curaçao- YUM!
Table Service
Topolino's Terrace brings French and Italian fare to the Riviera Resort! From 7:30 am to 12:15 pm, guests can participate in a Mickey and Friends character breakfast, while a signature dinner is available from 5:00 pm to 9:30 pm. The morning menu consists of entrees like Avocado Toast, Wild Mushroom Scramble, and Wood-fired Butchers Steak. Drinks consist of coffee, breakfast mocktails, and breakfast cocktails, like the Classic Mimosa or Classic Bellini! The dinner menu beings with appetizers like Gnocchi, Slow-roasted Octopus, and Ricotta, and then guests can choose from their starters of various soups and salads. For entrees, there is a range of choices, including hand-crafted pasta dishes like the Rigatoni dish, a combination of braised chicken sugo, broccolini, pancetta, wild mushroom, and parmigiano-reggiano! They also serve seafood and meat dishes; the Sea Scallops come with celery root risotto, beurre noisette, baby shiitakes, and truffle jam, while the Filet Mignon comes with potato pavé, bordelaise sauce, asparagus, mushrooms, and a shallot vinaigrette! Enhancements can be added to meals for an additional cost, and the dessert menu is comprised of Warm Chocolate Cake, Vanilla and Citrus Crème Brûlée, Fruits of the Forest, and a Cheese Board. For drinks, they serve the usual: coffee, mocktails, cocktails, beers, and wine. The Garden Mint Soda, a mix of Seed Lip Garden 108 Herbal Distilled Non-Alcoholic Spirit, lime, agave, and mint, is one of their specialty non-alcoholic beverages and sounds delicious. Check out a Topolino's Terrace overview here!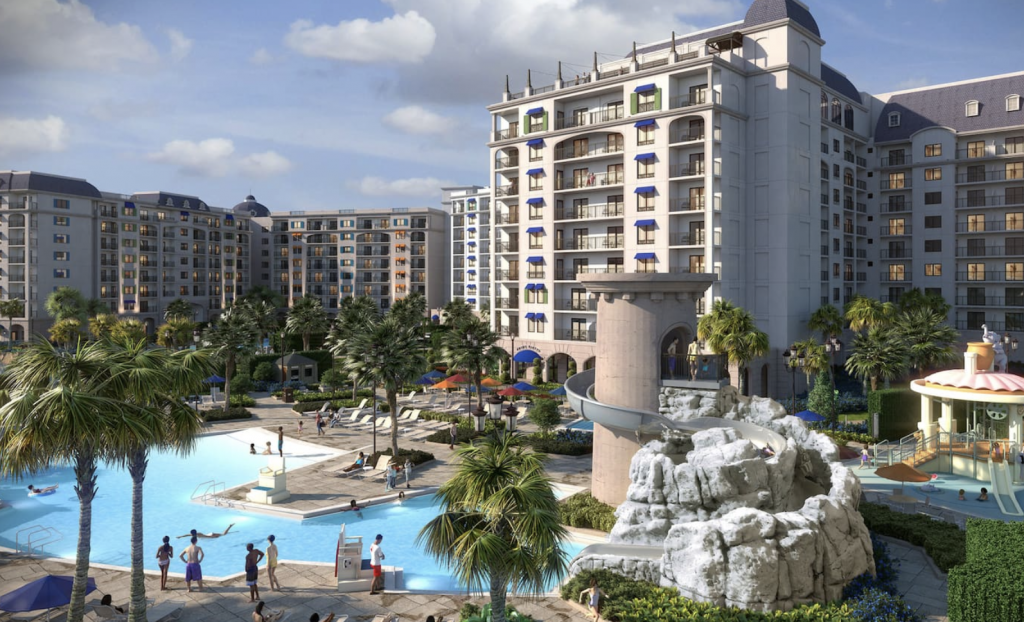 Pools 
The Riviera Resort offers
two pools
to its guests. The first, or the main pool, is the Riviera Pool, which features a slide that wraps around a tower, and S'il Vous Play, a water play area for kids. It is also conveniently located right next to Bar Riva! The second pool, Beau Soleil Pool, is the Riviera's leisure pool. Here guests will find a quieter, more intimate swimming experience. Both pools feature hot tubs and plenty of umbrella-covered seating!
You Won't Want To Miss
The Riviera Resort has quite a few recreational offerings; guests can gather around a campfire and roast marshmallows, watch Disney movies under the stars, or take advantage of all they have to offer at the Athlétique Fitness Center! And, if you didn't know, you can walk over to the Caribbean Beach Resort where there's even more to enjoy. Just follow the trail over and partake in activities like fishing excursions, or utilize the amenities like a volleyball court, playgrounds, and a jogging trail!
Did You Know?
The Riviera Resort offers guests Disney Skyliner Transportation! This gondola system transports guests to two of the Walt Disney World theme parks: Hollywood Studios and EPCOT. Aside from the Riviera Resort, the Skyliner has two additional resort stops: one at the Caribbean Beach Resort and one between Disney's Art of Animation Resort and Disney's Pop Century Resort. With all these connections, we've even made a guide to doing a Skyliner bar crawl. Learn more about how the Skyliner works here!
Featured image by Disney.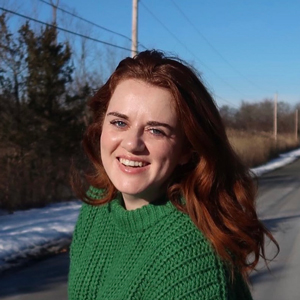 Written by
Brittany Gallant
Contributing Writer
Brittany has been traveling to Walt Disney World since she was two years old. Now a Disney Vacation Club member and annual passholder, you can often find Brittany at The Most Magical Place On Earth. She and her family are always looking for something new, whether that's a restaurant they haven't tried, a hotel they haven't stayed at, or an adventure not yet experienced.