At Sanaa, located at Disney's Animal Kingdom Villas – Kidani Village, you can enjoy African cooking with Indian flavors. As you eat, you might see some of the resorts exotic animals right outside the restaurant's many windows. Gazelles, zebras, giraffes, kudu, ostriches, and cranes may be spotted on the resort's Sunset Savanna.
One of Sanaa's signature dishes is the Indian-style Bread Service. This $19.00 appetizer includes 5 different types of Naan bread and 9 dipping accompaniments. The types of Naan bread served are traditional, garlic-ginger, spiced, onion kulacha, and paneer paratha. The 9 dips range from slightly spicy to no spice at all. While all these dips pair perfectly with the Naan bread options, I definitely have my favorites. To help you parse through the many dips included with the bread service, I have ranked all 9 of them!
9. Garlic Pickle
The Garlic Pickle sauce features cloves of peeled garlic mixed with flavors of tamarind, turmeric, chili, black mustard seed, and cayenne pepper. Although located in the middle of the mild and hot dips, I did not find the garlic pickle to be noticeably spicy.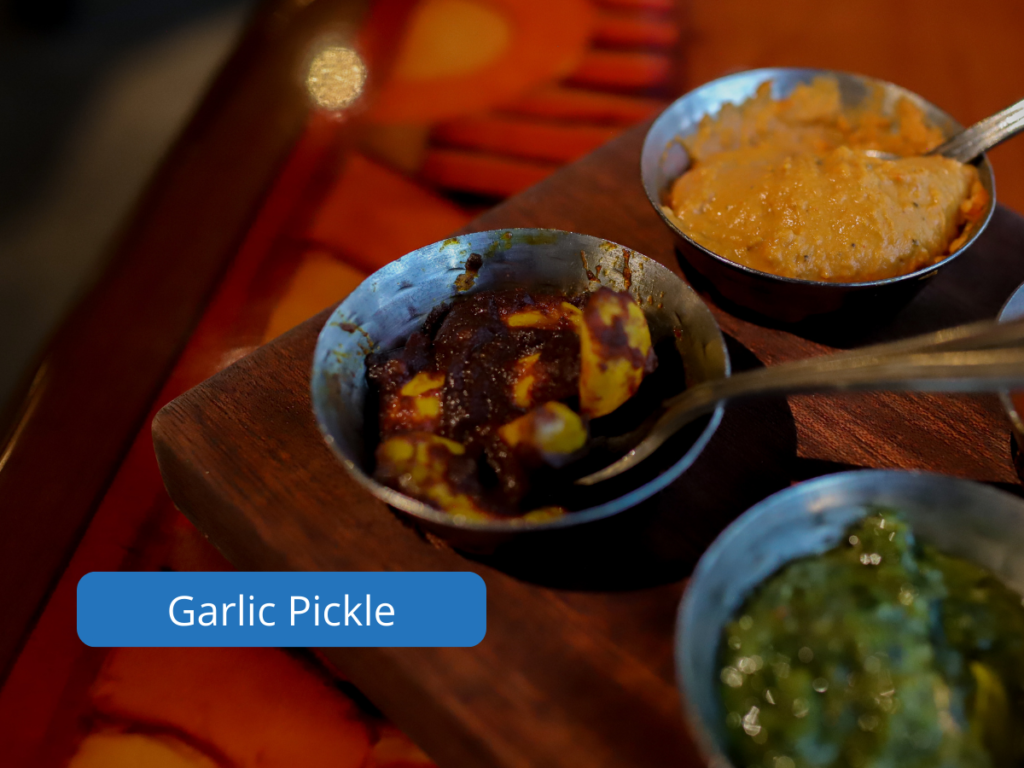 8. Spicy Jalapeño-Lime Pickle
Fresh jalapeño and shallots are combined with lime and hot spices like chili, paprika, curry, and cayenne pepper. This dip is second in the order of spice level.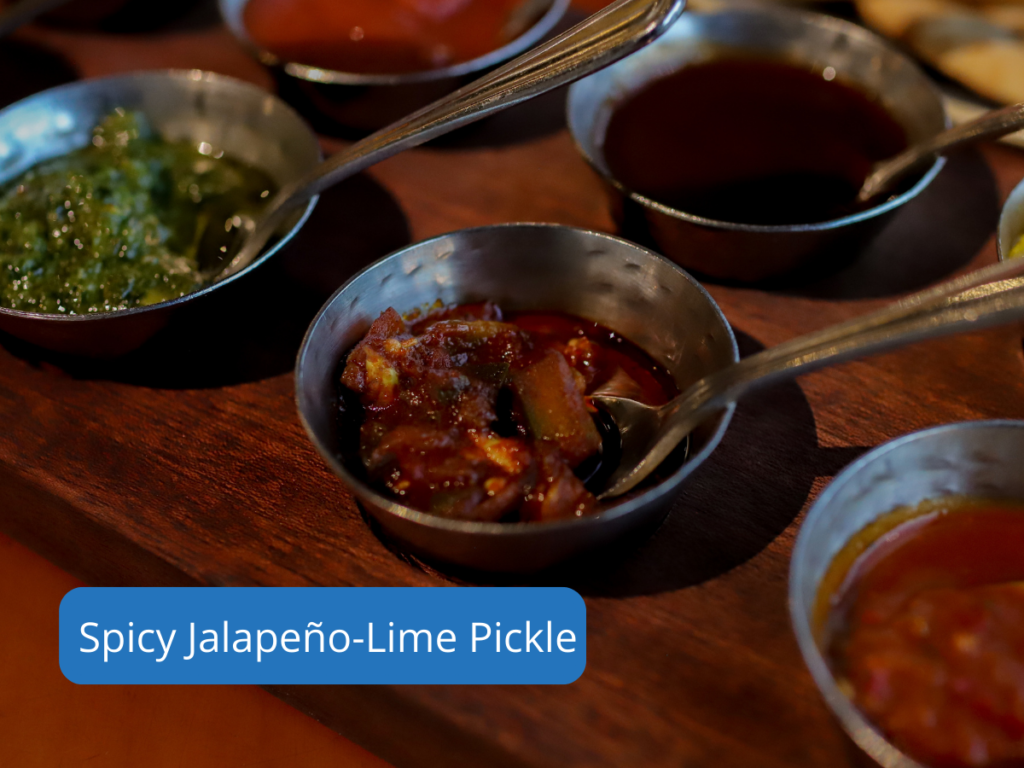 7. Mango Chutney
On the mild side of the dips is the Mango Chutney. Mangoes are flavored with brown sugar, onion, ginger, lemon juice curry, cumin, and nutmeg.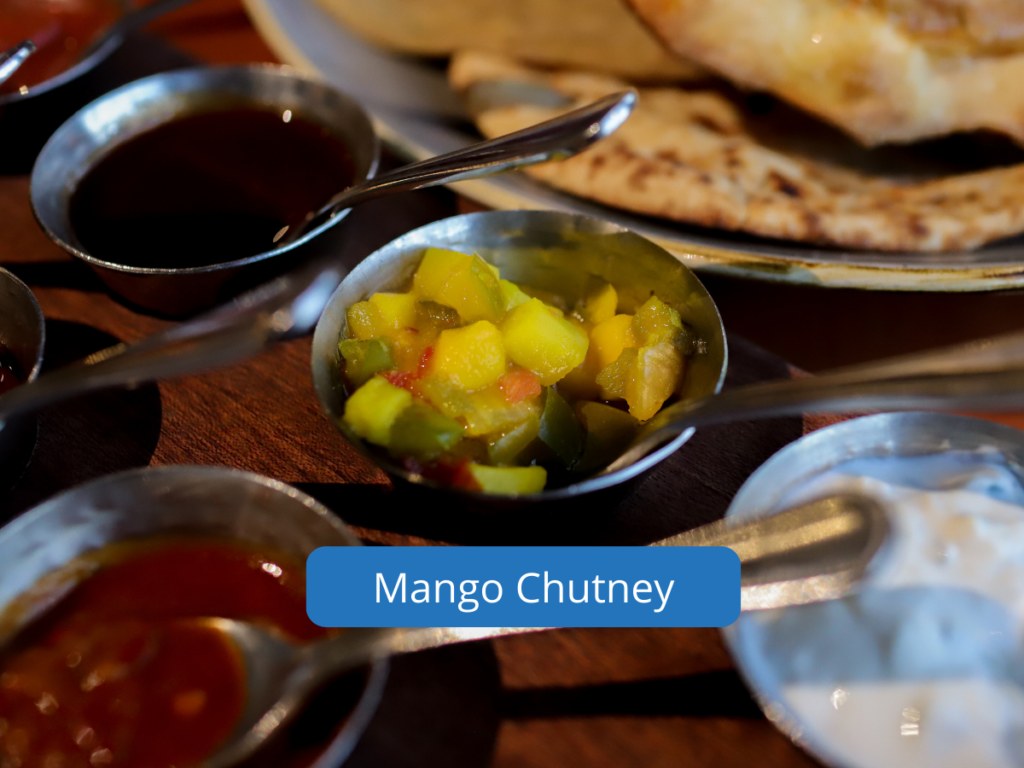 6. Cucumber Raita
Cucumber Raita is a yogurt based dip that features cucumbers and minced jalapeño peppers. This mix is seasoned with cumin and cayenne pepper. Don't let the word pepper worry you; cucumber raita is the least spicy dip in the bread service.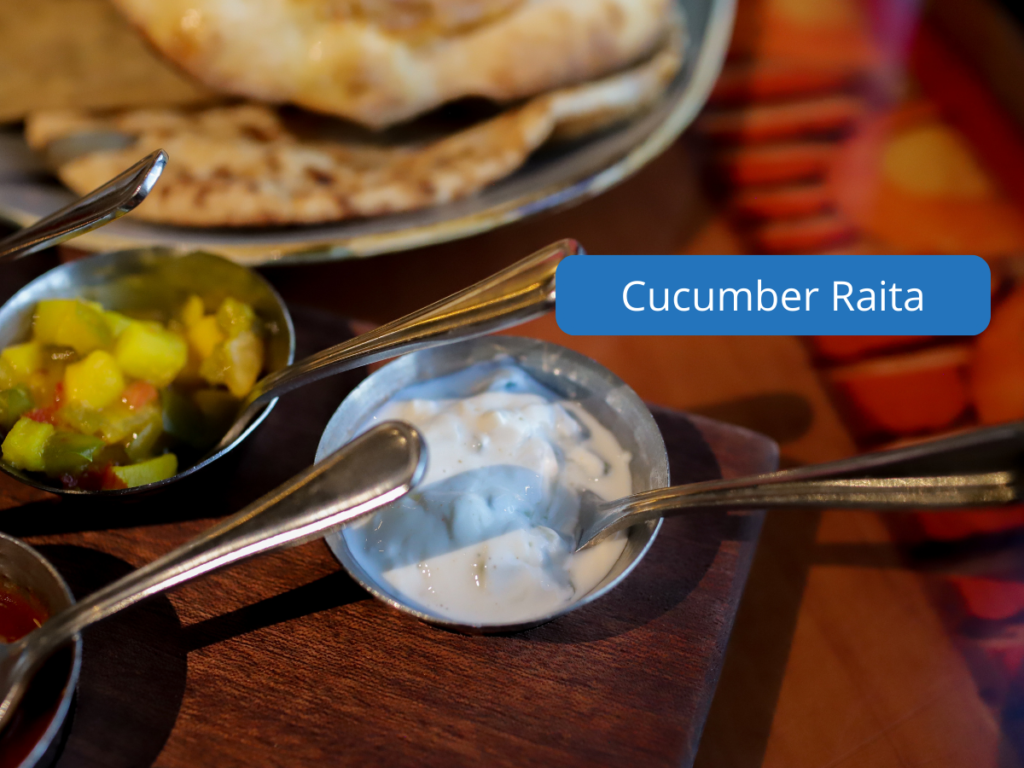 5. Coriander Chutney
The green dip included in Sanaa's bread service is Coriander Chutney. This accompaniment is cilantro, mint leaves, jalapeño, ginger, onion, lemon, and sugar. I don't typically like cilantro but I found this dip to be pretty delicious.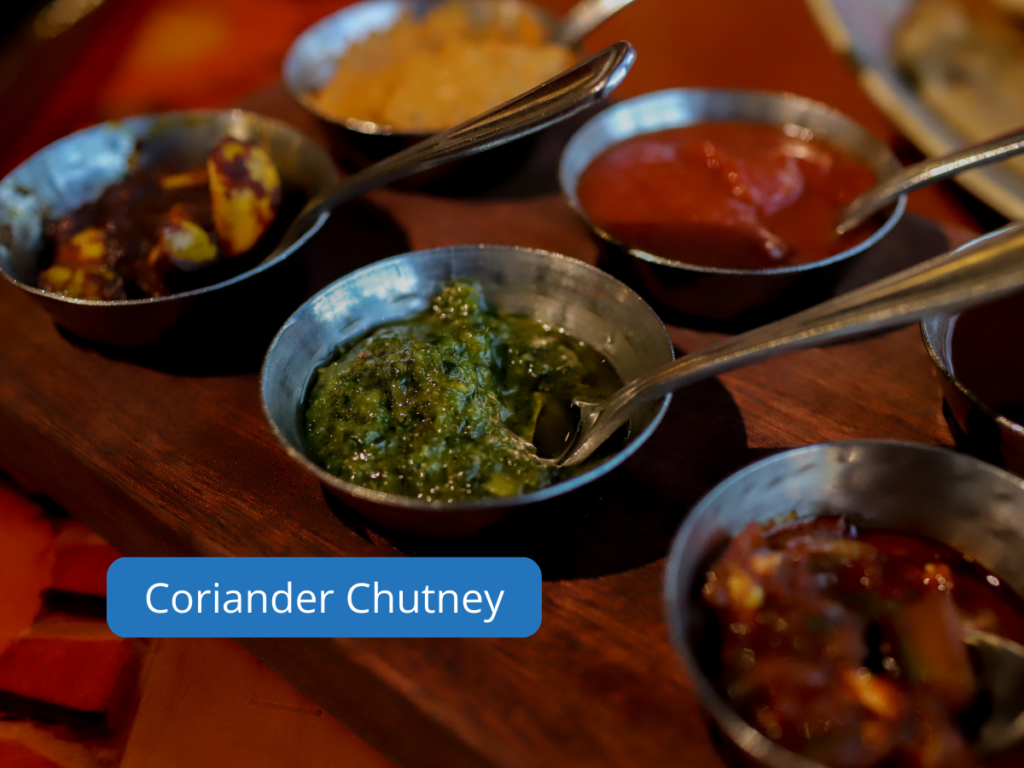 4. Red Chile Sambal
Of the spicy dips, Red Chile Sambal is my favorite. I love the consistency and do not find it to be too hot. To make this dip, tomatoes and onions are combined with habanero peppers, garlic, lemon juice, and cilantro.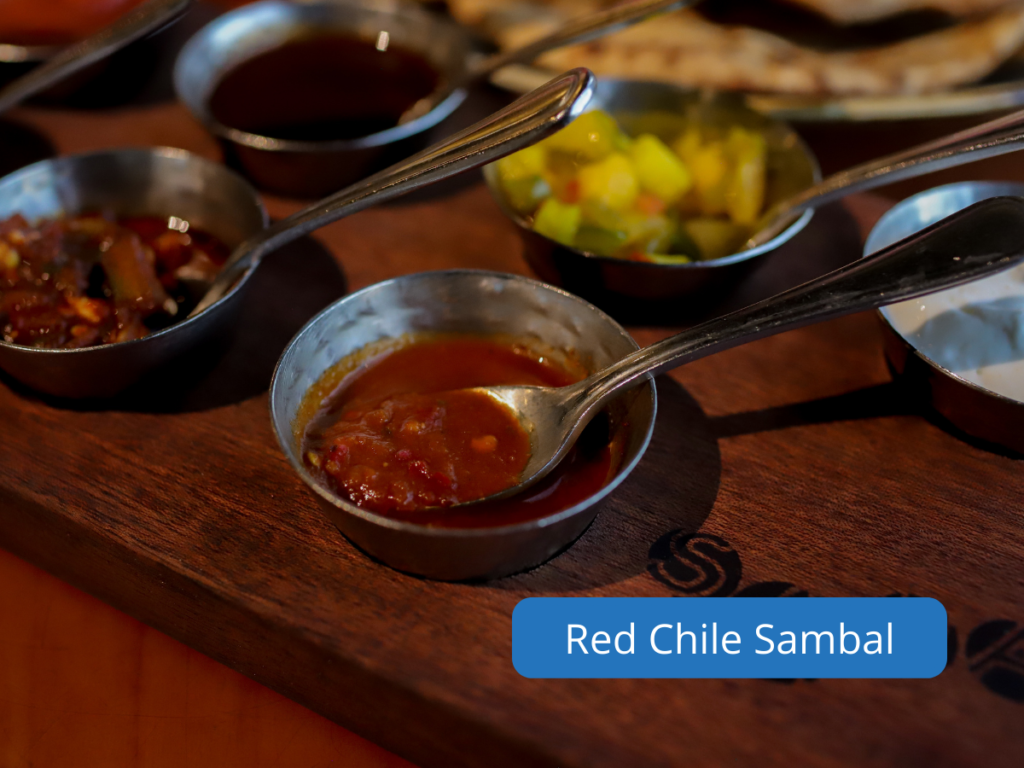 3. Roasted Red Pepper Hummus
Hummus is often eaten with naan bread so naturally it has to be a part of Sanaa's bread service. This hummus is red pepper flavored and pairs well with all of bread options.
2. Tamarind Chutney
Tamarind Chutney has thin consistency. This dip combines many spices, like cumin, ginger, garlic, ground fennel, garam masala, with dried hibiscus flowers, brown sugar, and tamarind paste. My second favorite dip on the mild end of the spice range.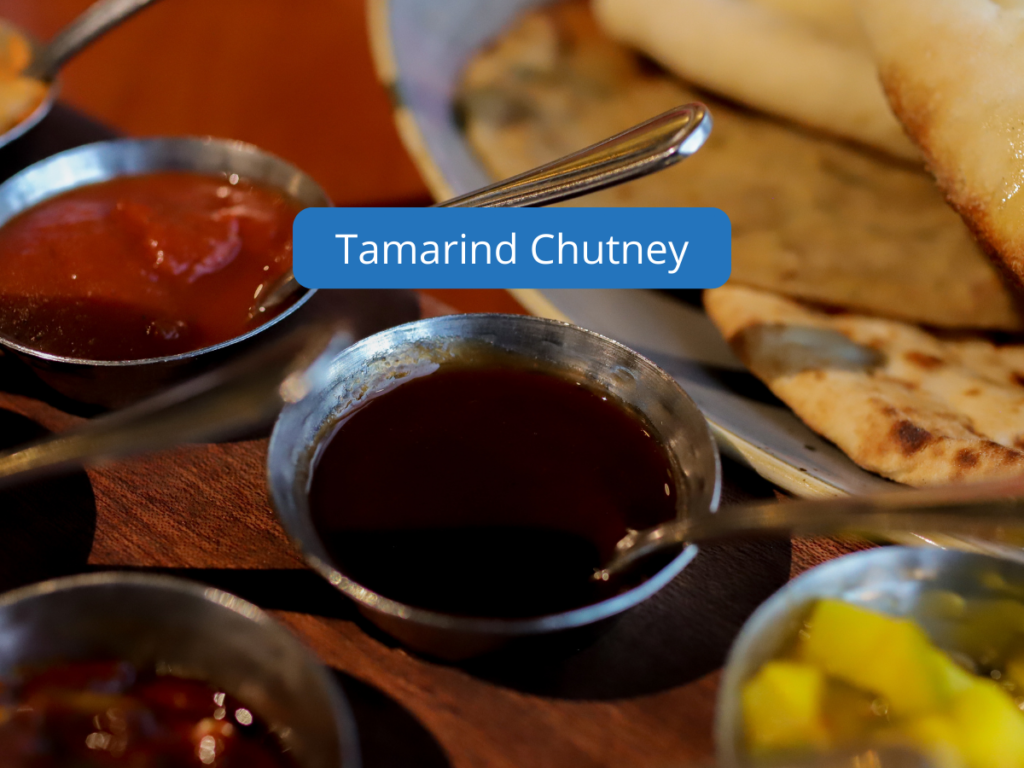 1. Tomato-Date Jam
The Tomate-Date Jam is my favorite dip in the bread service! It is one of the sweeter options and I find it pairs well with all of the different naan breads. This dip is obviously made with tomatoes and dates and is seasoned with cinnamon, orange juice, ginger, and brown sugar. I also like to use this dip with my number 4 pick, Red Chile Sambal, for a mix of sweet and spicy.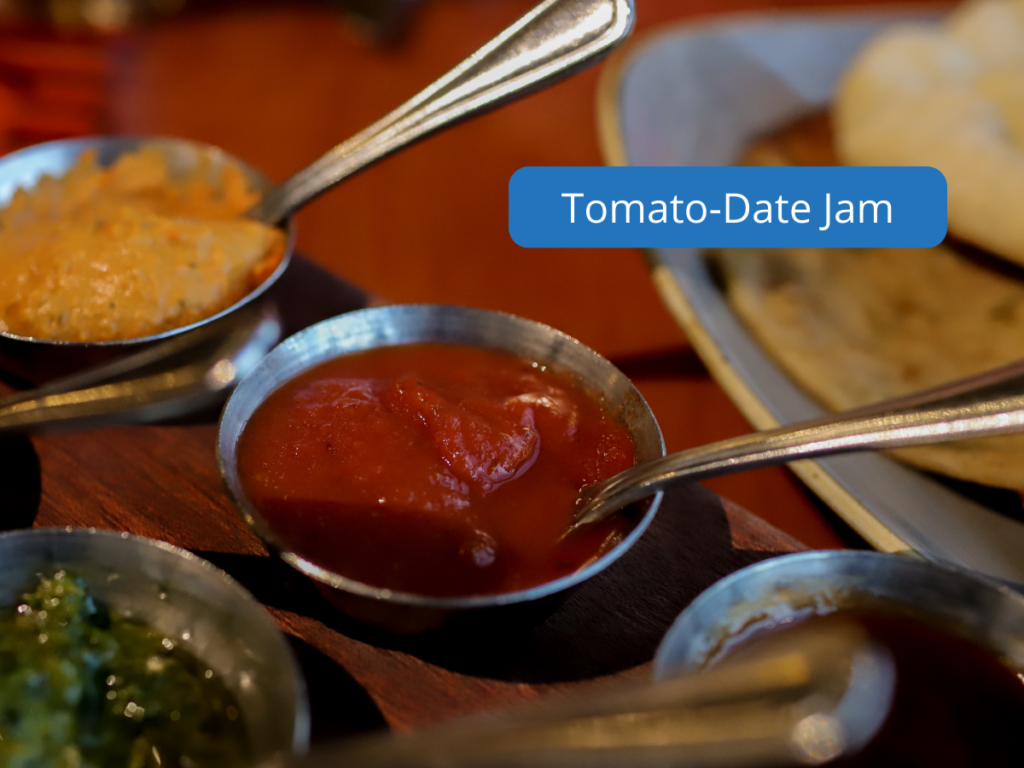 Have you ever had the bread service at Sanaa? What is your favorite dip? Let us know in the comments!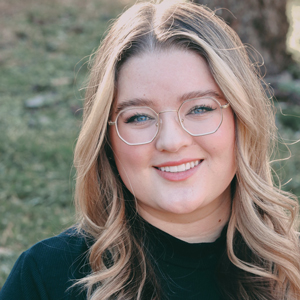 Written by
Emily Murray
Contributing Writer
For as long as Emily can remember, Disney has played a huge role in her life. Her infatuation with Disney resulted in many hours spent rewatching Toy Story and creating multiple powerpoints to convince her parents to book yet another vacation to the "Most Magical Place on Earth". In 2015, Emily followed one of her dreams and moved to Orlando, Florida where she spent just over five years working for the mouse in three separate roles. Emily is passionate about writing and using words creatively and concisely. She loves to make others laugh and hopes to sprinkle a little bit of magic into everything she does.