The Boardwalk Villas is a Disney Vacation Club resort located at Walt Disney World. The resort offers deluxe studios, 1-2 bedroom villas, and the grand villas!
Resort Overview
Themed after coastal northeastern spots like Coney Island and Atlantic City, the Boardwalk brings guests back to the seaside! All of the villas are on the left side of the resort and are conveniently located in one connecting building. The resort stretches along Crescent Lake and is lined with shops and restaurants, as well as a piano bar and dance club! It features a dock with boats taking guests to Hollywood Studios, EPCOT, and various Crescent Lake resorts. A bus stop is also located at the front of the resort!
Grab a Bite to Eat
The Boardwalk has plenty of dining options, including quick service, bar service, and table service!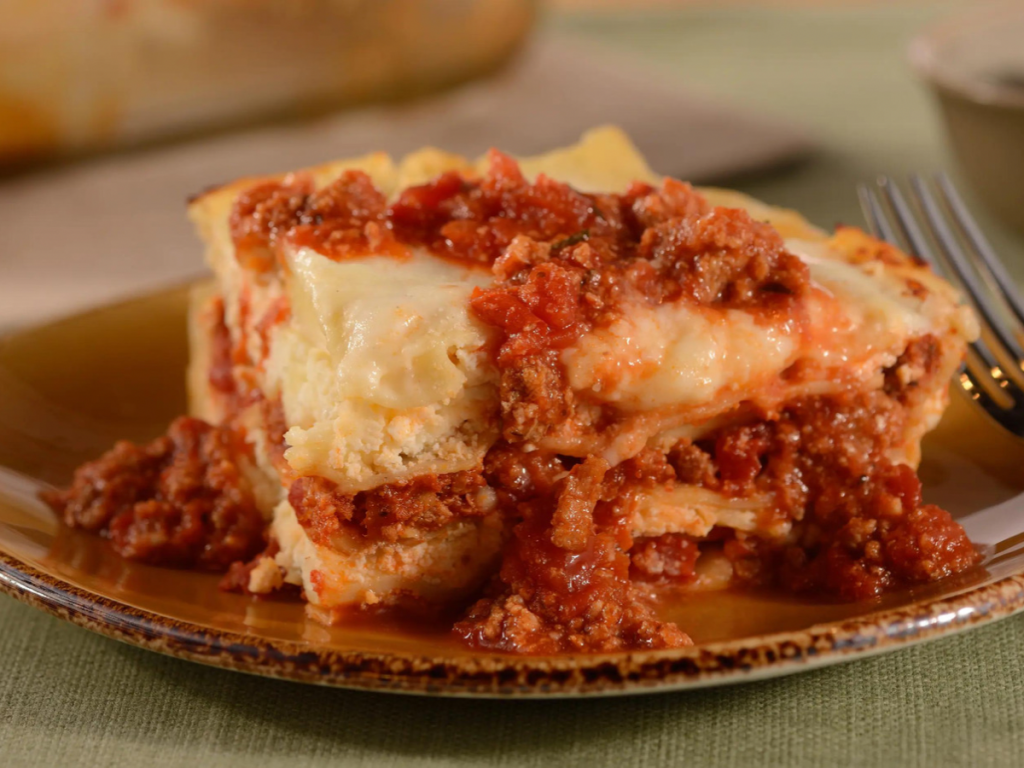 Quick Service
The Boardwalk has a few quick service locations to choose from! At the Boardwalk To-Go cart, you'll find items like chicken fingers, pulled pork sandwiches, hot dogs, and French fries; the basics. But sometimes after a long day, a corn dog dipped in ketchup and mustard is exactly what I need! And there's (usually) plenty of seating right on the Boardwalk, but you can conveniently bring your food back to your room if you wish. Other quick service options include the Boardwalk Bakery, full of sweets and sandwiches, the Pizza Window, serving by the box or the slice, and the Funnel Cake cart!
Bar Service
Abracadabar, one of the Boardwalk's lounge bars, is open from 4:00 pm to 12:00 am, and offers a magical spin on snacks, cocktails, wine, and beer. Some of their specialty drinks include The Conjurita, Parlor Trick, and Magic Mirror! Their other lounge bar, Belle Vue Lounge, is open in the morning and evening! During breakfast, they serve mimosas, bloody marys, and an assortment of bakery items. And at night they have mocktails, cocktails, wine, and beer. You can also get a margarita to go at Boardwalk Joe's Marvelous Margaritas, or sip something by the pool from Leaping Horse Libations located at Luna Park Pool!
Table Service
If you're looking for sit-down options, currently there are 3: the first, Big River Grille, is a casual dining restaurant with a classic American pub menu. You'll find shareables like chips and dips or nachos, brewer favorites like the baby back ribs or mac'n chicken, and of course, burgers! The second is Trattoria al Forno, an Italian restaurant that serves omelets, steak and eggs, and my favorite iced coffee on property for breakfast, while offering gnocchi, chicken parmesan, and lasagna for dinner! The third, Flying Fish, is a signature dining experience with options like salmon, scallops, and filet mignon- yum!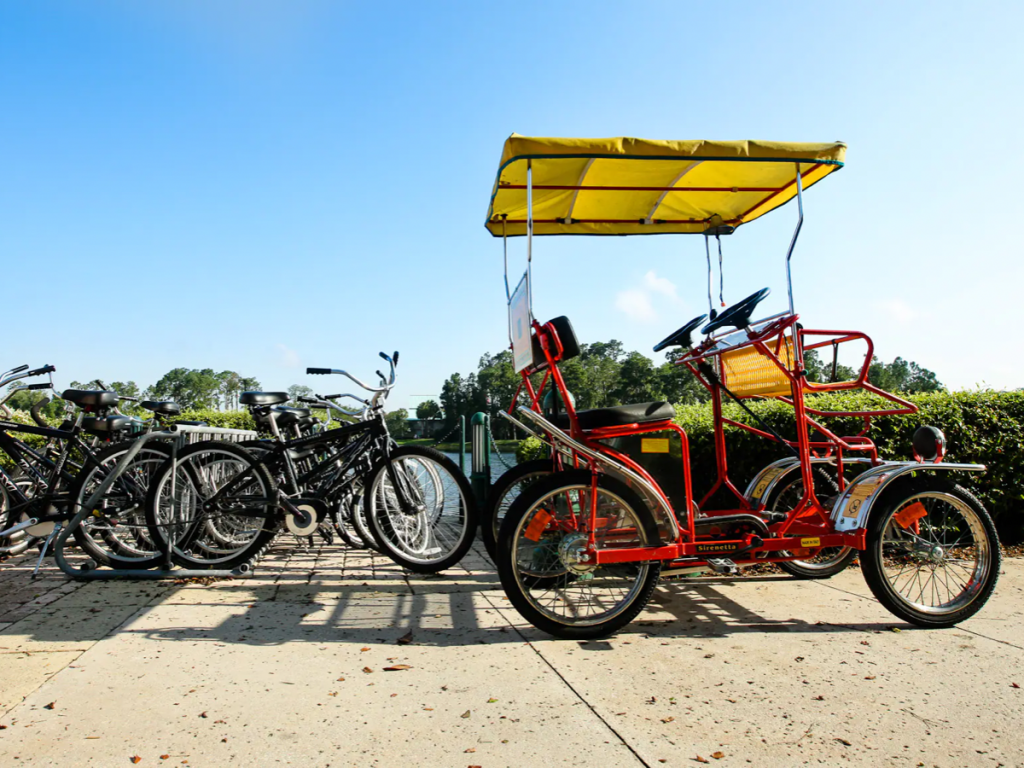 Pools
Their signature pool, the carnivalesque Luna Park Pool, includes a waterslide, a whirlpool spa, and a kiddie pool. Here you will also find Leaping Horse Libations, a bar serving snacks, cocktails, cocktails, beer, and wine. The Boardwalk has two additional leisure pools: one located by the Community Hall building, and the other at the Rose Garden Courtyard. And both pools offer whirlpool spas!
You Don't Want to Miss
The Boardwalk has a lot of recreational offerings for its guests! 2 or 4-person surrey bikes can be rented if you are looking for a nice cruise around Crescent Lake. Rather build up a sweat? Though the bikes might get you there, racquets and tennis balls are available at the Community Hall and can be used at either of the Boardwalk's two tennis courts.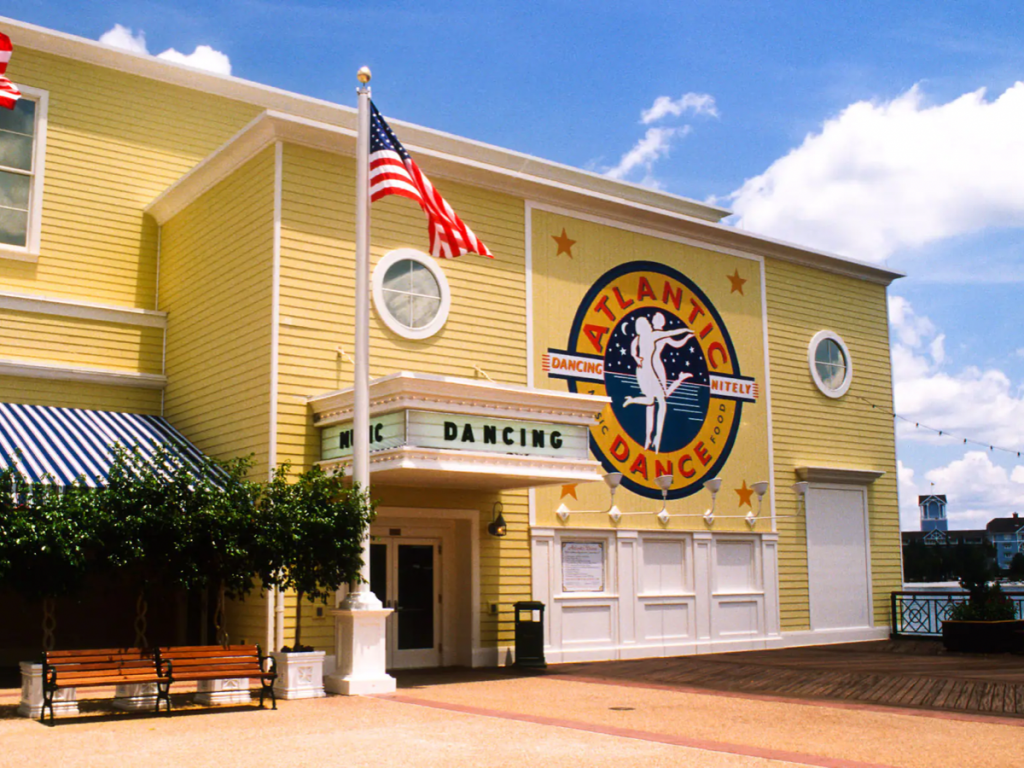 And as much as there is to do during the day, there's even more to do at night! At the Boardwalk, nighttime brings the magic to life- classic carnival games offer prizes, and movie screenings under the stars begin to play at night. Thursdays through Sundays from 8:00 pm to 1:00 am you can kick it up a notch and head to Atlantic Dance Hall, a 21+ nightclub. Or Thursdays through Mondays from 7:00 pm to 1:45 am you could check out Jellyrolls, their 21+ piano bar!
Did You Know?
With just a short stroll or boat ride you could visit the Swan and Dolphin hotels and the Yacht and Beach Club resorts. The Swan and Dolphin hotels offer signature dining experiences like Il Mulino, Todd's English Bluezoo, and Shula's Steak House. Over at the Beach Club is Cape May Cafe, a buffet with New England classics, and Beaches and Cream, a burger and ice cream shop. And at Yacht Club you'll find Ale & Compass, serving up coastal faire, and Yachtsman Steakhouse, offering steaks, seafood, and sides! Aside from food, facial and massage services can be booked at Mandara Spa at the Dolphin Hotel. Similarly, spa and salon services are provided at Ship Shape Massage Salon Fitness at the Yacht Club.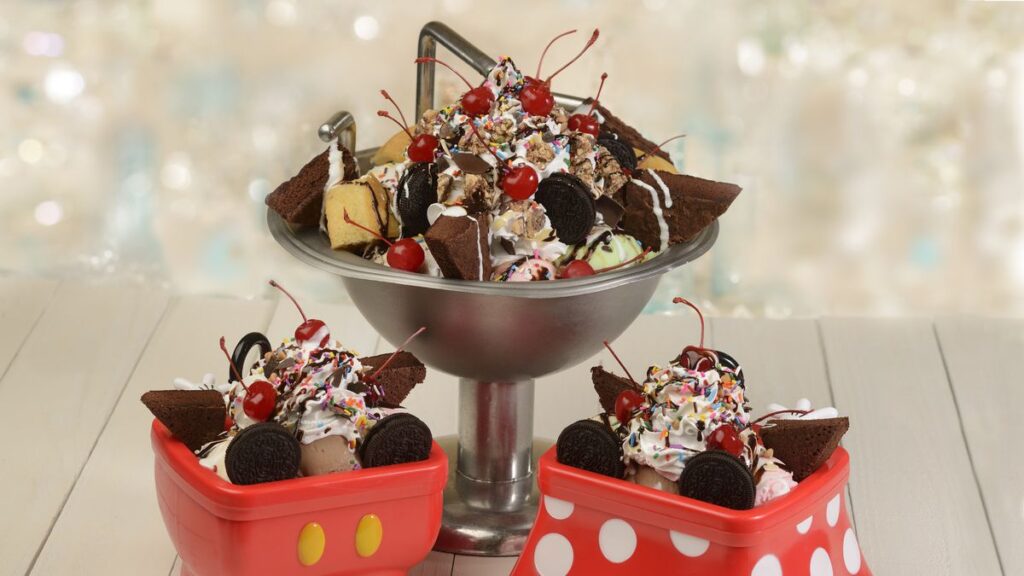 The Boardwalk also sits between Epcot and Hollywood Studios, two of Disney's theme parks. Although you can take a boat to either, due to the close proximity you may want to walk! The stroll to Epcot is only about 10 minutes; instead of taking you to the park's main entrance, you enter into World Showcase where you can continue straight into the United Kingdom pavilion or take a right to cross a bridge into the France pavilion. The walk to Hollywood Studios is a bit longer, approximately 15-20 minutes, and there's little shade, so on a sweltering hot day, this might not be the best move. But it is a great option that I find myself choosing almost every time!
Featured image by Disney.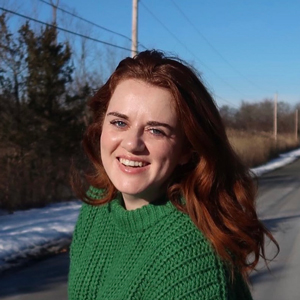 Written by
Brittany Gallant
Contributing Writer
Brittany has been traveling to Walt Disney World since she was two years old. Now a Disney Vacation Club member and annual passholder, you can often find Brittany at The Most Magical Place On Earth. She and her family are always looking for something new, whether that's a restaurant they haven't tried, a hotel they haven't stayed at, or an adventure not yet experienced.