Say aloha and prepare for a tropical hideaway at Disney's Polynesian Villas & Bungalows. At this resort, you can feel like you're on a private stay at Bora Bora while staying on Disney property.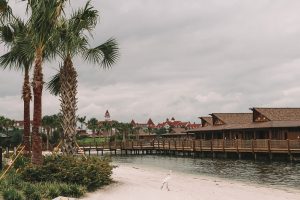 A while back, I had the opportunity to stay at the Bora Bora Bungalows at the Polynesian with my friend using some saved-up DVC points for a four-day stay. Once we checked into the Polynesian and got our bungalow, we made our way to the Seven Seas Lagoon. While walking across this bridge, you can see the bungalows' lineup and an incredible view, including Magic Kingdom, the ferry boat, and The Grand Floridian.
As soon as you enter the bungalow, it's no surprise you'll want to explore every room and every corner. As a group, we all toured the space and picked out our places. Altogether, we were a party of six. The room can sleep up to eight people with one king bed, one queen bed, one pull-out couch queen bed, and two single pull-down beds. Each of these beds had fun designs like surfboards, the Electrical Water Pageant, and characters enjoying the beach.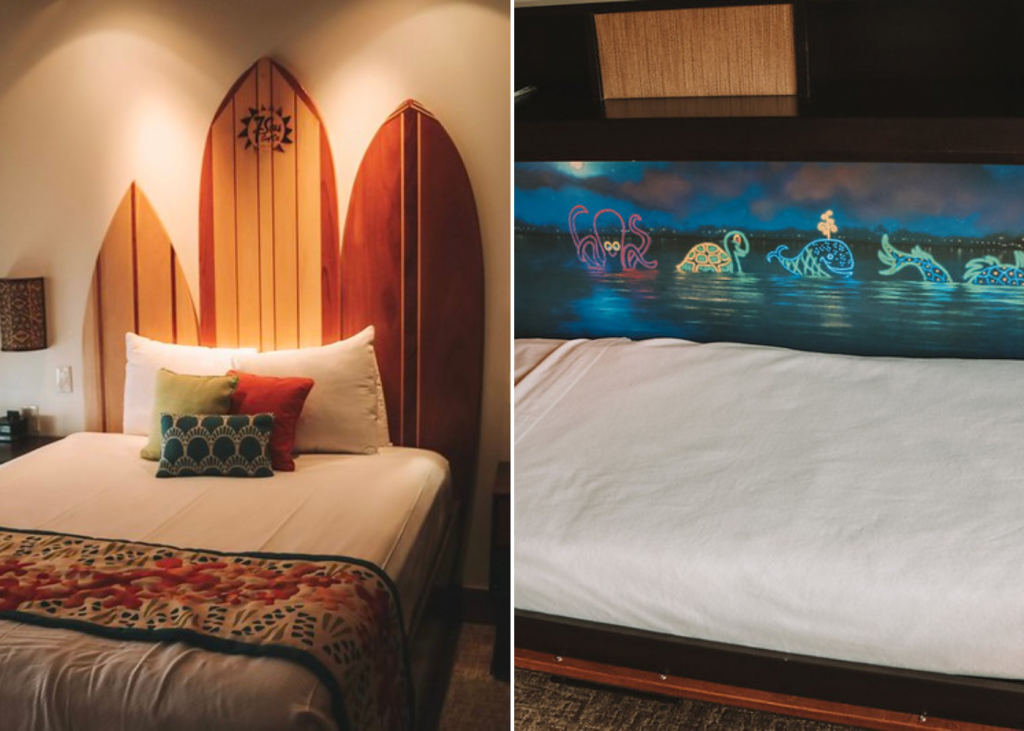 My favorite part of the bungalow was the private plunge pool on the back patio. This patio faced Space Mountain and gave a side view of the castle at Magic Kingdom. At nighttime, this place came to life with Electrical Water Pageant and fireworks happening right in front of us in the water and, of course, the surrounding area. The patio also had speakers that matched the music of the entertainment offerings, so they were synchronized with the show.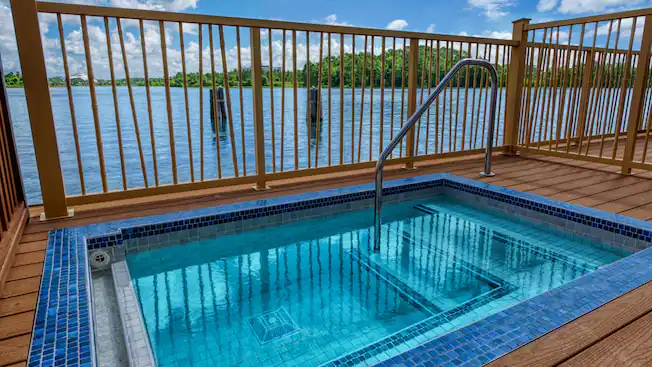 During our stay, we decided to try not to leave the bungalow as much as possible because we were enjoying ourselves so much in this space that it immediately felt like home. One evening we ordered Ohana room service, which brings everything you would have dining-wise to your room. Even one order of this meal could feed about three people. No matter what type of room you are staying in at Disney's Polynesian Villas & Bungalows, I highly recommend this experience and say it's worth its value. Mainly since so many rooms at this resort offer ways to reheat your leftovers.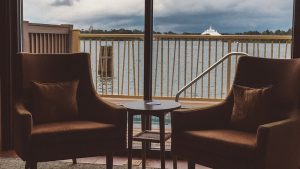 Overall this felt like a once-in-a-lifetime experience, even though we were staying at a DVC resort location. In my fair share of experiences at different Disney resorts, this felt like a proper form of luxury when it came to a room. I recommend booking this experience, whether it requires saving your points or booking this room through DVC Shop Rentals.
Featured Photo by Bobby Asen
Written by
Bobby Asen
Contributing Writer
Bobby has a strong passion for Walt Disney's stories and the Disney Parks. From taking vacations to the parks, to being an Annual Passholder, to working as a cast member for seven years at Magic Kingdom, his passion for Disney continues to grow. After visiting every Disney Park in the world, Bobby knew he wanted to share his experiences and his love for Disney in his writing.