A trip to Walt Disney World creates memories for you and your family that will last a lifetime. The best way to document the memories of your magical Disney vacation is to take lots and lots of photos! Over 17 years ago, Disney began offering a service that made taking vacation photos easier than ever: Disney PhotoPass. For 4 of my almost 6 years as a cast member, I was a Disney PhotoPass photographer. In this role, I captured countless engagements, birth announcements, first visits, Mickey hugs, and many more magical moments for guests. To make your PhotoPass experience for future vacations as enjoyable as possible, I am here to offer my expertise and provide you with some tips from a former PhotoPass Photographer!
Be Prepared To Scan.
Making sure you receive your photos is just as important as actually taking them. Your pictures are linked to your My Disney Experience account by scanning either your MagicBand, park ticket, or PhotoPass card (provided by photographers). It can be very helpful to the photographers if you have 1 of those 3 scannable items out and ready before it's your turn to take a picture.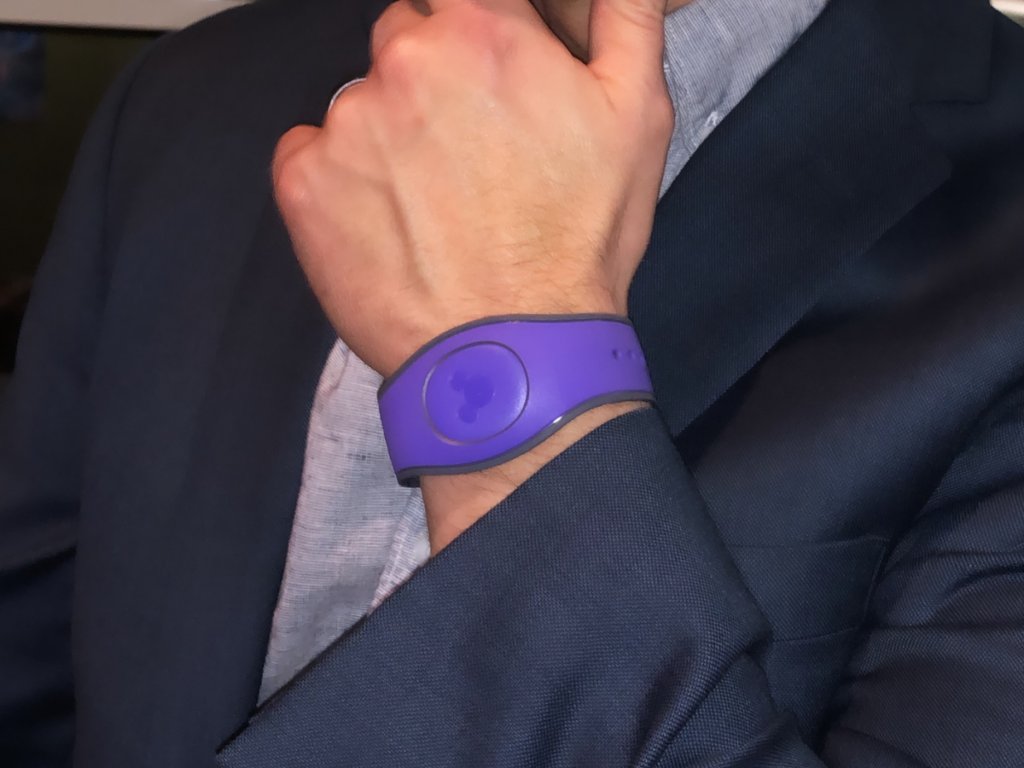 Set All Bags Down And Leave Strollers Behind.
When I was taking photos of families on Main Street USA, I would always tell guests to "take a load off" and set their bags down for the picture. After all, you are on a vacation, so you might as well relax for a bit! Setting your belongings down, not at your feet but near the photographer, will allow you to take a cleaner and more casual photo. If your child is able to get out of their stroller for pictures, I recommend leaving it behind as well.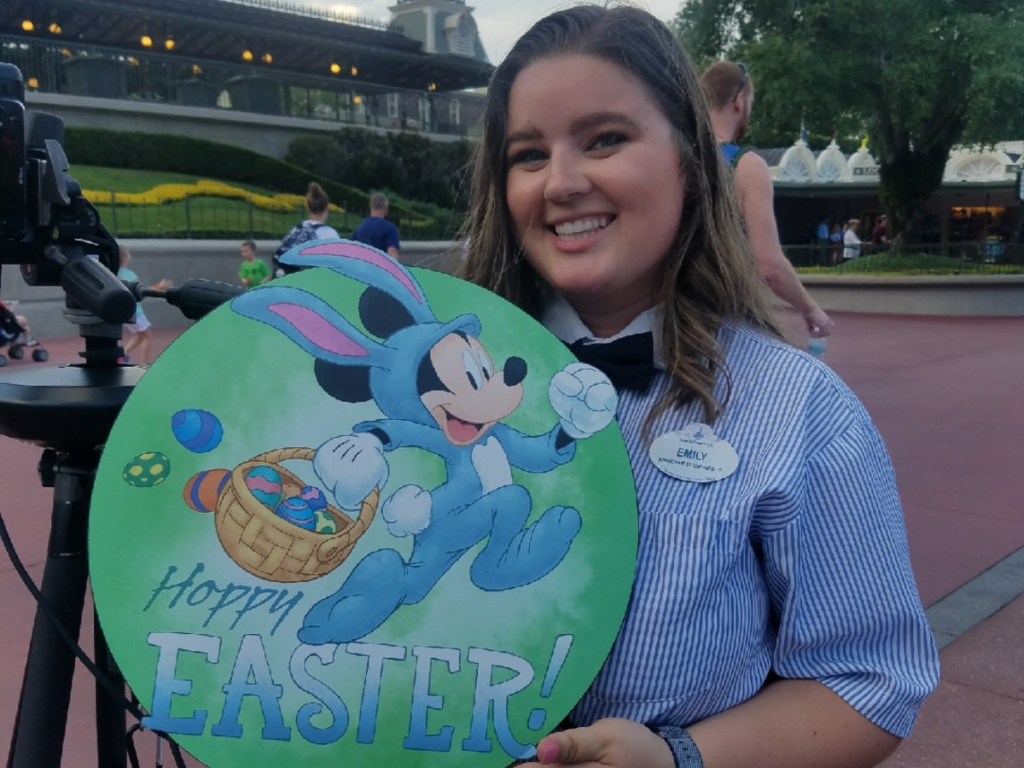 Get The Whole Family In The Photo!
One of the main (and I think most useful) functions of Disney PhotoPass is that your whole family can get in the photo! You don't have to ask another guest to take your picture or resort to selfies because Disney photographers can snap one for you. To make the picture taking experience as smooth as possible, I think its best to start with the family photo and then take any other combinations. These combinations could be Mom and Dad, just siblings, Mom with kids, Dad with kids, and even individuals. Try have a general idea of what combinations of family members you want before you start!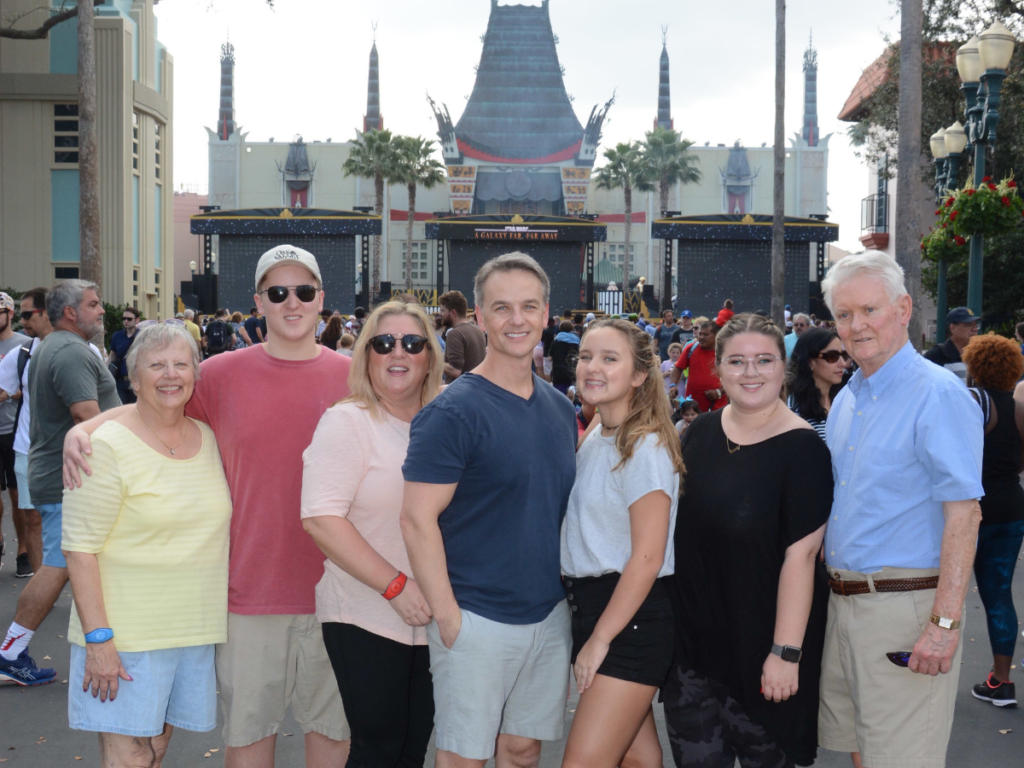 Look For Photographers In Unconventional Locations.
You can't visit Magic Kingdom without getting a photo with the iconic Cinderella Castle. While most guests stick to taking their castle picture from the front angle on Main Street or in the hub area, I think there are a bunch of other locations that can offer the same type of photo. There are bridges off of the hub area that lead to the different lands where you can get side angle pictures. Fantasyland Bridge and Tomorrowland Bridge are on the right (when facing Cinderella Castle). But my favorite bridge to take photos from is Liberty Square Bridge because there is a lot of extra room in that area to take pictures.
All 3 of these spots are great for getting a picture with Cinderella Castle without any other guests in the background. This tip goes for all of Disney World's park icons. There are typically more than PhotoPass Photographers stationed around an icon, like Epcot's Spaceship Earth, Disney's Hollywood Studios's Chinese Theater, and Disney Animal Kingdom's Tree of Life.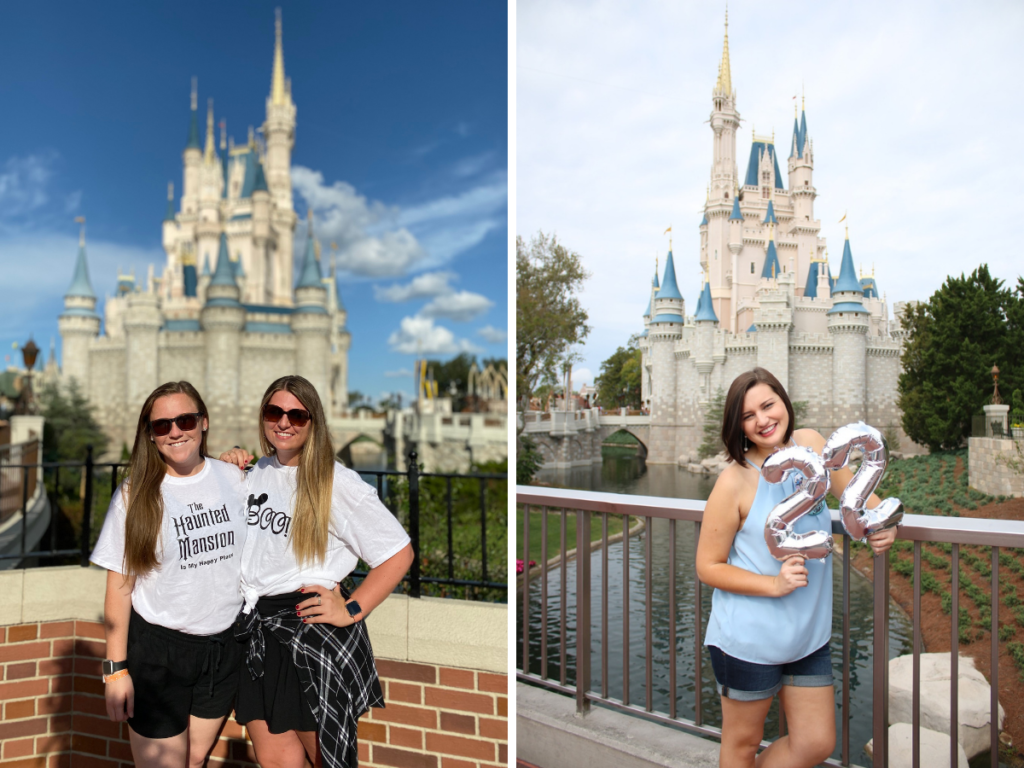 Give The Photographer Just 1 Camera.
While Disney PhotoPass Photographers are equipped with Nikon DSLR cameras, they can also use your camera or cell phone to take photos. If you do ask a photographer to use your own device, try to only hand them 1 camera for the group. I would always recommend picking the highest quality camera from the group, usually whoever has the newest iPhone is chosen. This way your photos can be shared to everyone in your party via AirDrop or text.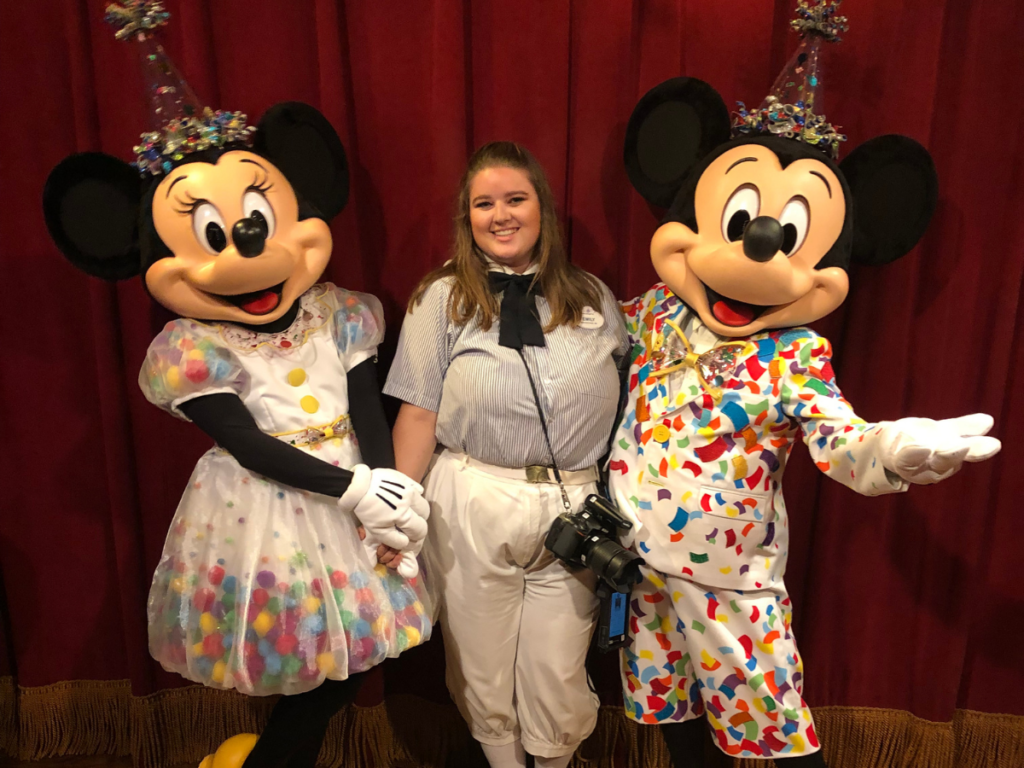 Let The Photographer Know If You're Going To Propose.
Obviously the element of surprise is crucial to proposing to your significant other. But that doesn't mean your photographer should be surprised too. If you plan on proposing, it can be helpful to let the PhotoPass Photographer know beforehand, sneakily of course. You can pick a PhotoPass location and have someone in your group go ahead to tell the photographer that you will be showing up for a proposal soon. You could also just give them a quick heads-up right before. This will ensure that the photographer is prepared and can offer you the best pictures possible.
While many guests want to propose during the fireworks, photographers tend to be on tripods during this time which makes it difficult to get a lot of angles of the proposal. I recommend proposing during the day and in a more private location like the Wishing Well.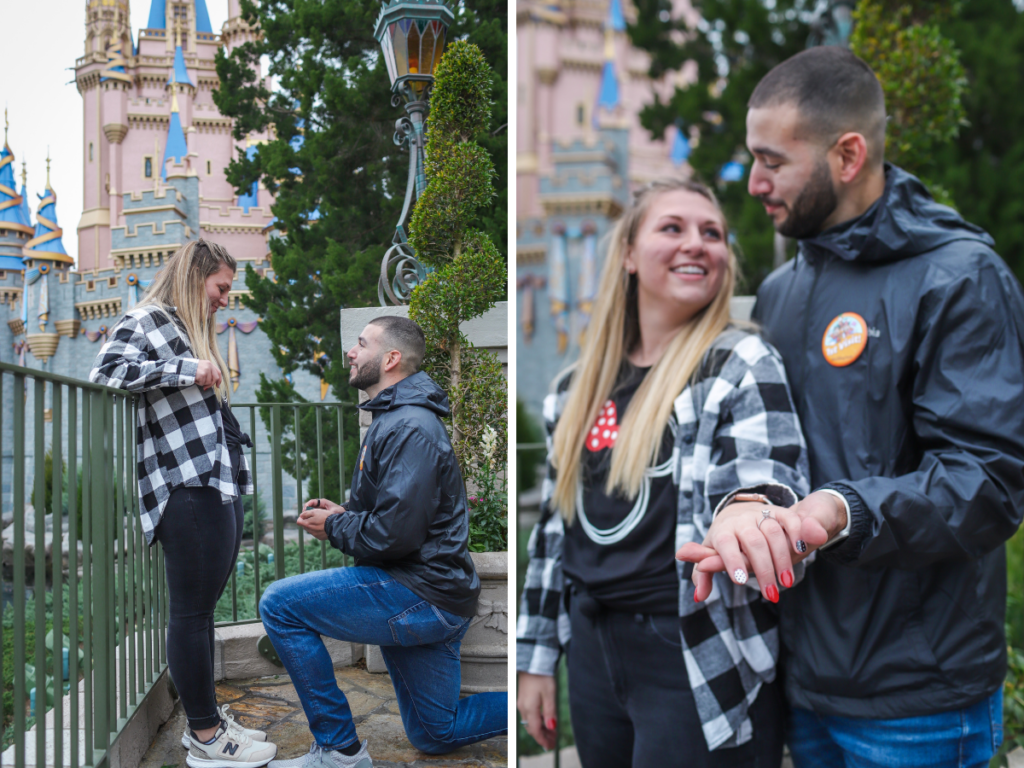 Take Note Of When You Get Off Rides With Ride Photos.
Attractions that have ride photos, like Space Mountain, Buzz Lightyear Space Ranger Spin, and Splash Mountain, use automatic cameras. These photos are linked to your My Disney Experience App using the RFID technology in your MagicBand. If you don't have a MagicBand, there are preview walls at the end of most ride photo attractions where you can use your ticket to link the ride photo. Not all attractions have a preview wall at the exit of the ride. For example, Haunted Mansion and Seven Dwarfs Mine Train only have automatic linking. It is important to always take note of what time you exit a ride. This is how Disney PhotoPass Photographers can look up and link the ride photos that did not automatically link or any photos that have been lost for one reason or another.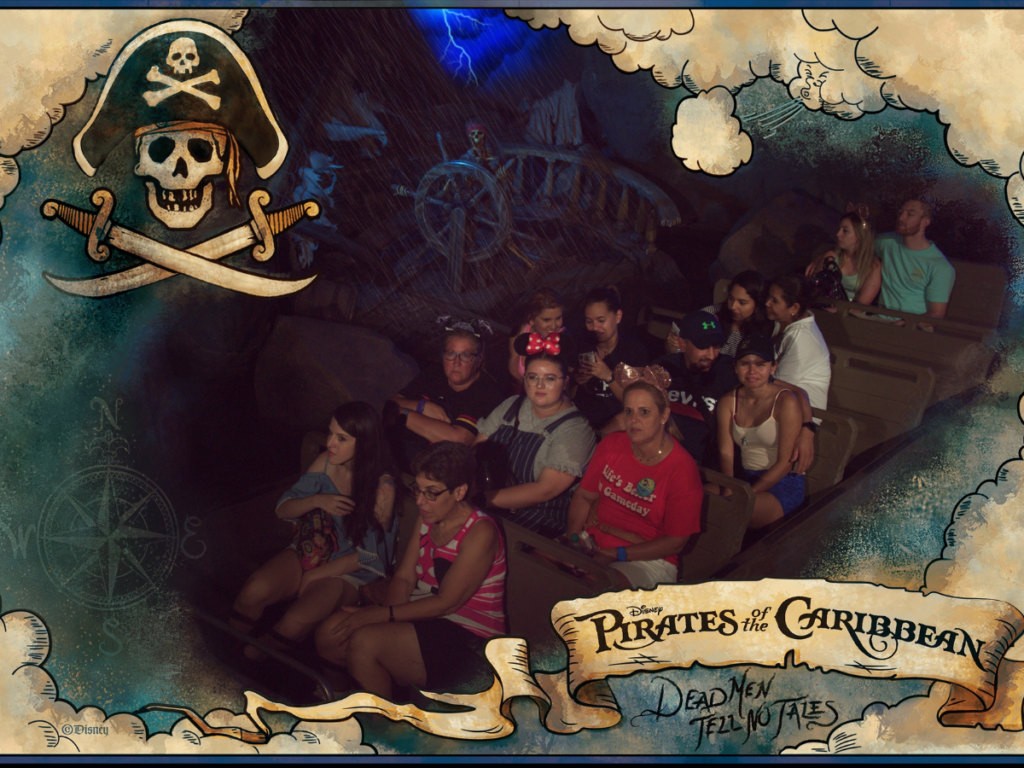 Purchase Memory Maker Before Your Trip.
Memory Maker is a package offered by Disney PhotoPass that allows you to download all of the photos from your vacation at one price. This package can be purchased for your whole vacation or for just 1 day. I think that Memory Maker is worth the money, if you take advantage of it. That means taking photos in a lot of different spots at each park, doing character meet and greets, and riding rides that have photos.
I suggest purchasing Memory Maker prior to the beginning of your trip because it will save you money. Currently, if you purchase the package during or after your vacation, it is $199. But if you buy it at least 3 days before your visit, it will be $169. The 1 day Memory Maker is currently $69 and can only be purchased the day of or up to 30 days after your visit.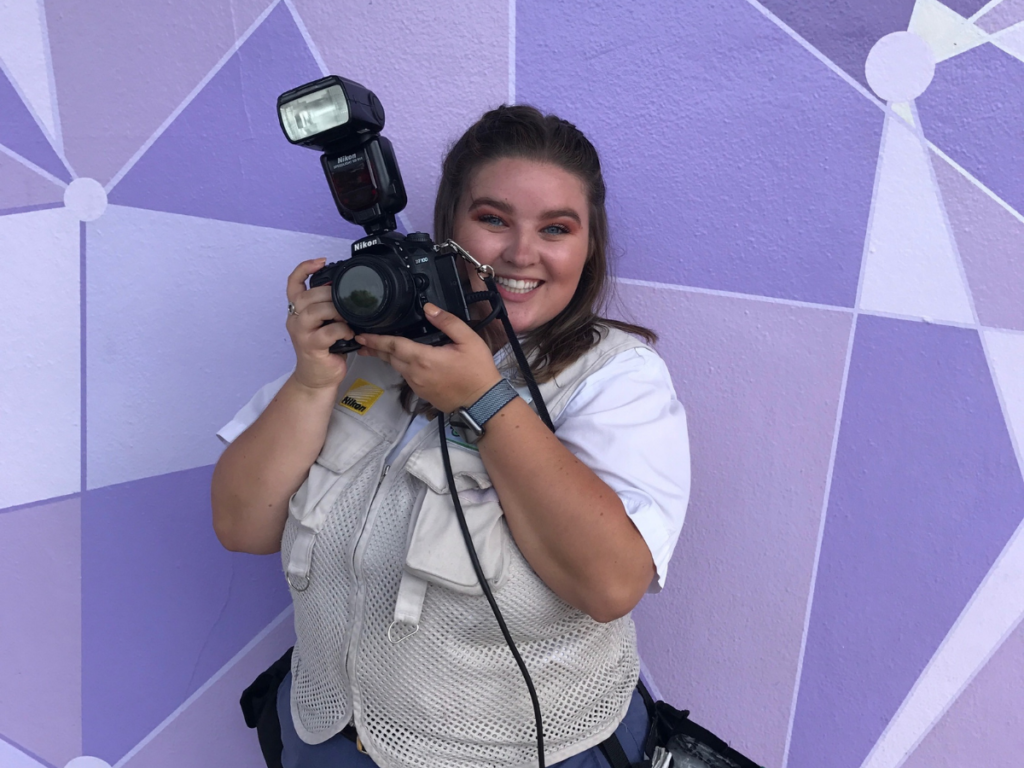 Go With The Flow And Have Fun!
Disney PhotoPass photographers are encouraged to take creative photos during each session. This means they might ask you do some silly poses. For example, they may ask you to pretend like you are holding something while looking surprised. Once this posed photo makes it to your My Disney Experience App, you will see a little pixie dust has been added! While some of the poses a photographer asks you to do might not seem natural or make sense at first, go with the flow and have fun with it!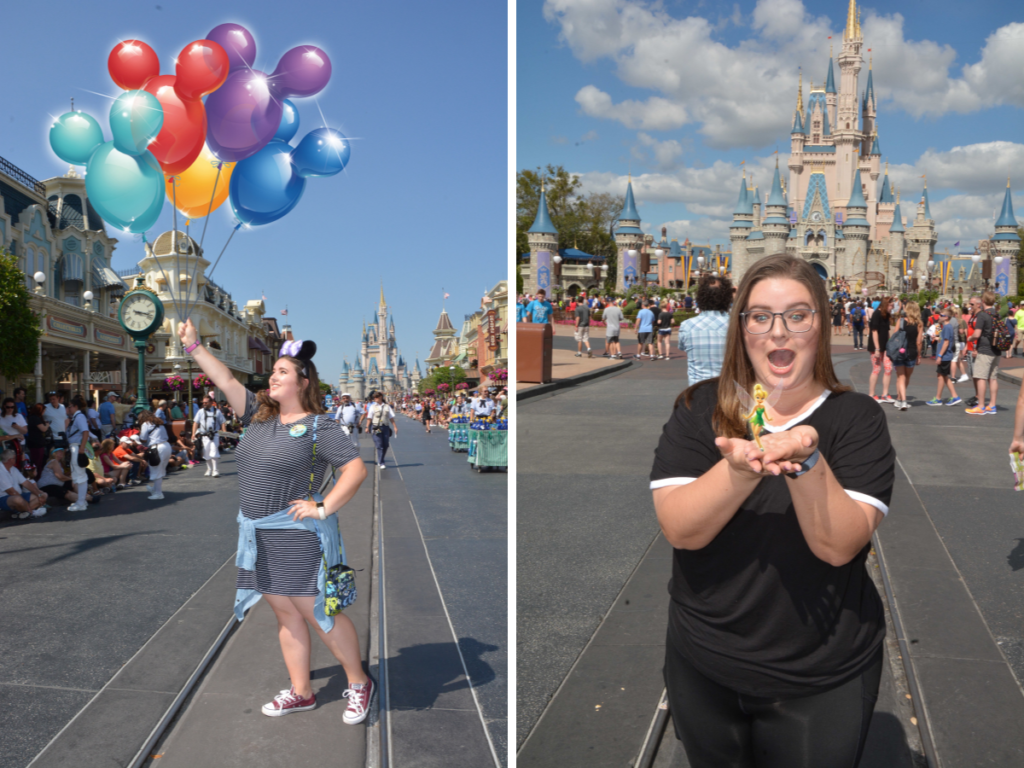 Hopefully this tips can be helpful to you as you navigate Disney's PhotoPass service on your next trip to Disney World! Where is your favorite spot to take photos in the parks? Let us know in the comments!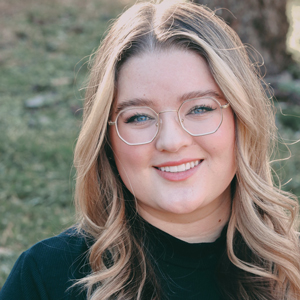 Written by
Emily Murray
Contributing Writer
For as long as Emily can remember, Disney has played a huge role in her life. Her infatuation with Disney resulted in many hours spent rewatching Toy Story and creating multiple powerpoints to convince her parents to book yet another vacation to the "Most Magical Place on Earth". In 2015, Emily followed one of her dreams and moved to Orlando, Florida where she spent just over five years working for the mouse in three separate roles. Emily is passionate about writing and using words creatively and concisely. She loves to make others laugh and hopes to sprinkle a little bit of magic into everything she does.