Congratulations, you are expecting! One of the most exciting parts of being pregnant and welcoming a new life, is announcing your little secret to the world loud and proud! Disney World is a great way to share the happy news that your family is growing. From castle shots, to characters sharing your secret, and big brothers and sisters joining in on the fun, there are just so many fun ways. Here are some of the cutest ways to announce you are pregnant at Disney!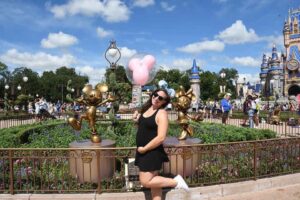 Mickey Ears
There is nothing more adorable than a pair of baby's first Mickey Ears! So monograming a set of baby Mickey Ears and getting your shot in front of the castle is an adorable way to let your loved ones and friends know, you are expecting! Whether you monogram your baby's name, their nickname, or just "baby" this will be a keepsake forever! You will always remember when you look at those tiny ears, the day you brought them to Disney World growing inside you to announce to the world they are coming!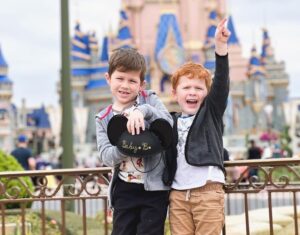 A Disney Backdrop
You can announce anything in front of Cinderella's Castle, the Tree of Life, The Epcot ball or any Disney park location, and it be exciting. But a new bundle of joy is a sure adorable thing to announce ! What a magical backdrop at the most magical place on earth to shout out you have a future Disney fan growing! Be sure to bring your ultrasound picture, or Disney themed onesie  to spark the joy everyone will feel once they know your happy news. Another cute way is to prop up a baby stuffy in your shot with a cute caption! However you do it, a Disney background adds a magical element to an already magical moment! Make it your own and use your favorite Disney themes and characters.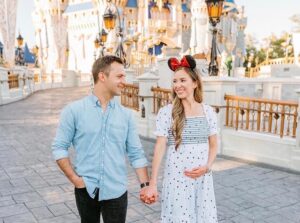 Say it on a shirt!
There are so many adorable Disney themed shirts for expecting moms to announce their bundle of joy! "Eating for two" with all the favorite Disney foods, or "Bippity Boppity BUMP" to show off your growing belly, there are endless ones to choose from! Do you have a future prince or princess growing? Announce it on your shirt! Everyone loves to see a glowing Momma walk through the parks with a shirt that says it loud and proud! Be sure to snap a lot of pictures with your announcement.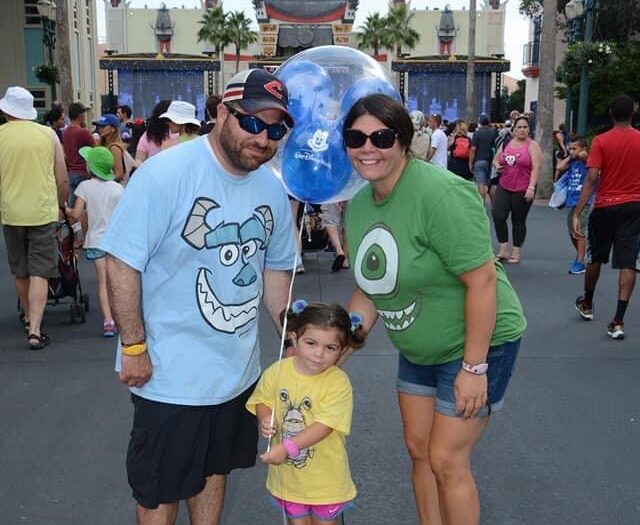 Character Announcement!
My personal favorite way to announce you are expecting is having your favorite Disney characters do it for you! To announce our 4th bundle of joy I got Pluto, Mickey Mouse, Chip n' Dale, along with the big brothers, at Garden Grille in Epcot. My boys loved telling their beloved characters they were going to be Big brothers, and they were all just as excited to congratulate them! Just look at those beaming smiles and the character's funny antics! This was such a fun way to incorporate the siblings and the magic of Disney! Now that traditional character meet and greets are coming back, this is a great time to feel the love and congratulations from your favorite characters!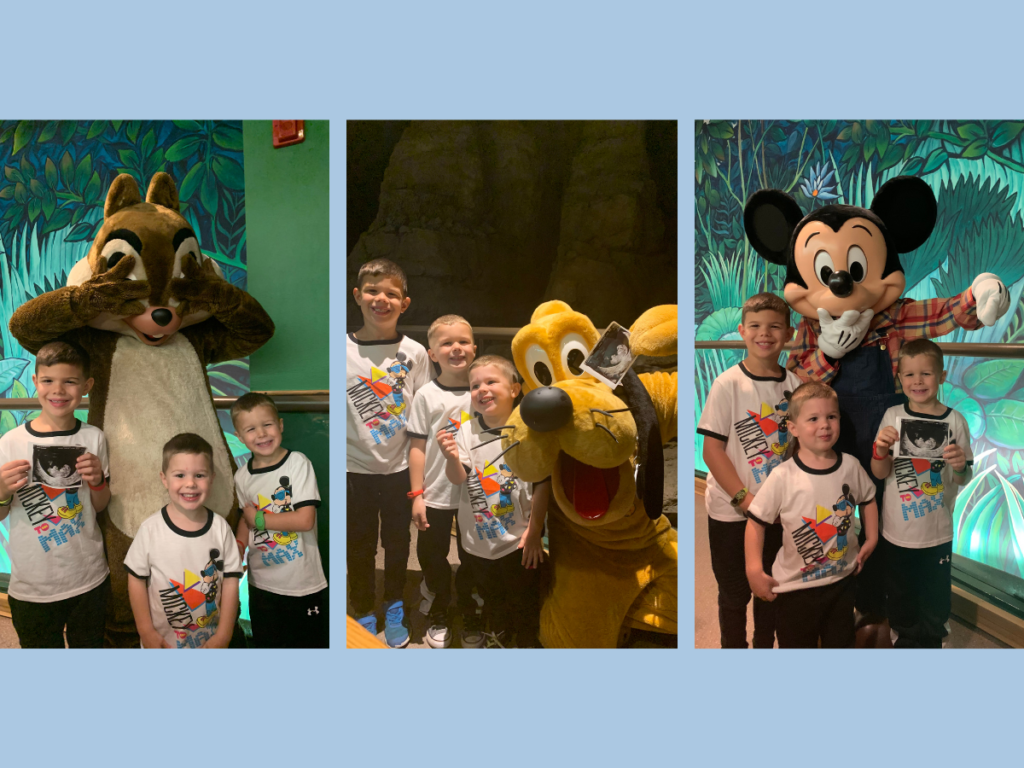 However you decide to announce you are pregnant at Disney, you are sure to spread your joy all over! Let your Momma glow shine as you shout your exciting news. This is an exciting time for you and your family, and there is no better way to share your news than announcing it at the most magical place on earth!
Written by
Erin Bonsall
Contributing Writer
Erin is mom of 4 little boys and a pre-school teacher, from outside of Charlotte, NC. She remembers one magical Disney trip at a young age, but having children made her want to bring her own kids to the happiest place on earth! One trip 7 years ago started a love for everything Disney! Now her family visits Disney World as much as possible and it is their favorite place to make magical memories!