Especially since Disney discontinued distributing MagicBands for free to resort guests, a common question when planning your Disney vacation is "Do I NEED a magic band?" While the simple answer is no, we will take a look at the many functions of this fashionable Disney accessory to help you decide if purchasing one is worth the extra cost.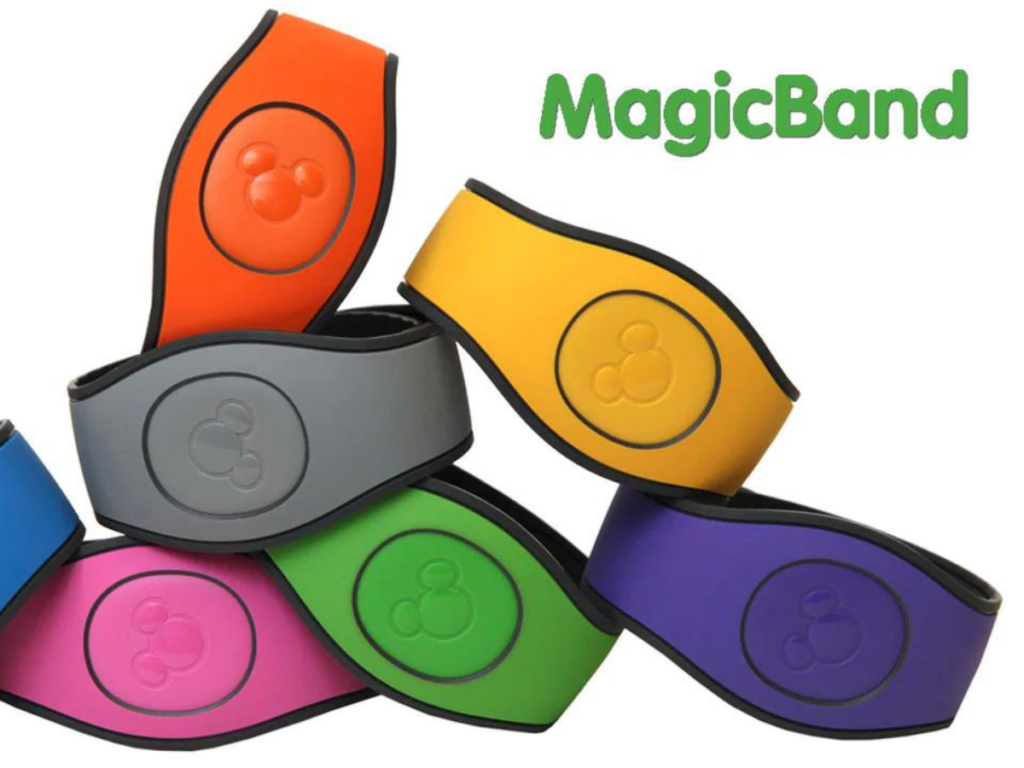 MagicBands at Your Disney Resort
Wearing and using your MagicBand provides a level of convenience during your vacation, especially for guests staying on-property. First, the MagicBand serves as your resort room key allowing access to your assigned room as well as other restricted areas of the resort such as alternative building entrances, pool areas, guest laundry rooms, fitness centers, and Club Level areas when applicable.
However, if you choose not to purchase a MagicBand, you are able to use Disney MagicMobile in the My Disney Experience app to unlock your room as well as gain access to the other resort amenities listed above. Open the My Disney Experience app, choose Disney MagicMobile from the main menu, and then select "unlock door." Agree to allow your phone to be used as the key and voila – your phone has transformed into your hotel room key.
MagicBands at Disney Parks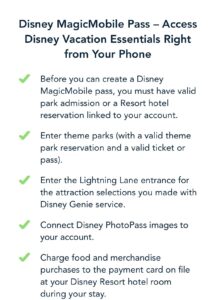 When visiting the parks, you may see many guests using their MagicBands to gain entrance to the parks, when redeeming their lightning lane reservations, and when paying for snacks and souvenirs. Like with your resort key, you may also use Disney MagicMobile to accomplish these same things. Simply open MagicMobile and scan!
Using MagicMobile in "express mode" mimics the function of a magic band. Simply hold your mobile device or smart watch near the MagicBand sensor at the park and lightning lane entrances to redeem your reservations and pay for your items – no MagicBand required! If other members of your party's tickets are also linked to your account, you may also select their names to redeem when scanning as well. You will just need to access your Wallet app and swipe your screen to scan the reservation for all of the members of your party.
Purchasing Magic Bands
Since developing the technology used in the free MagicMobile feature, MagicBands are no longer included in the price of your Disney resort reservation or annual pass. Frequent visitors of Walt Disney World may prefer to use a magic band since that's what they are used to. Other guests may choose to purchase a MagicBand simply because they don't prefer to have their phone readily available all day long. If you are purchasing MagicBands before your trip, you may do so when making your resort reservation and up to 10 days before your arrival. You may also browse the options available on shopDisney.com or purchase bands once you arrive on property. There are colors, patterns, and characters for everyone and prices range from $19.99 to $49.99. If you choose to order before your trip, it's advisable to order your MagicBands well in advance since the average process and shipping time is 10 business days.
Reusing MagicBands
The best news of all is that if you already have a MagicBand from a previous trip to Disney, then you are able to link your new park tickets and reservations to the band(s) that you already have! On the reverse side, there is a 12-character code to which you can link your park tickets in the My Disney Experience App. Simply choose "Tickets and Passes" under the main menu and then "link tickets". Once confirmed, you are free to use your MagicBand at your resort and in the parks!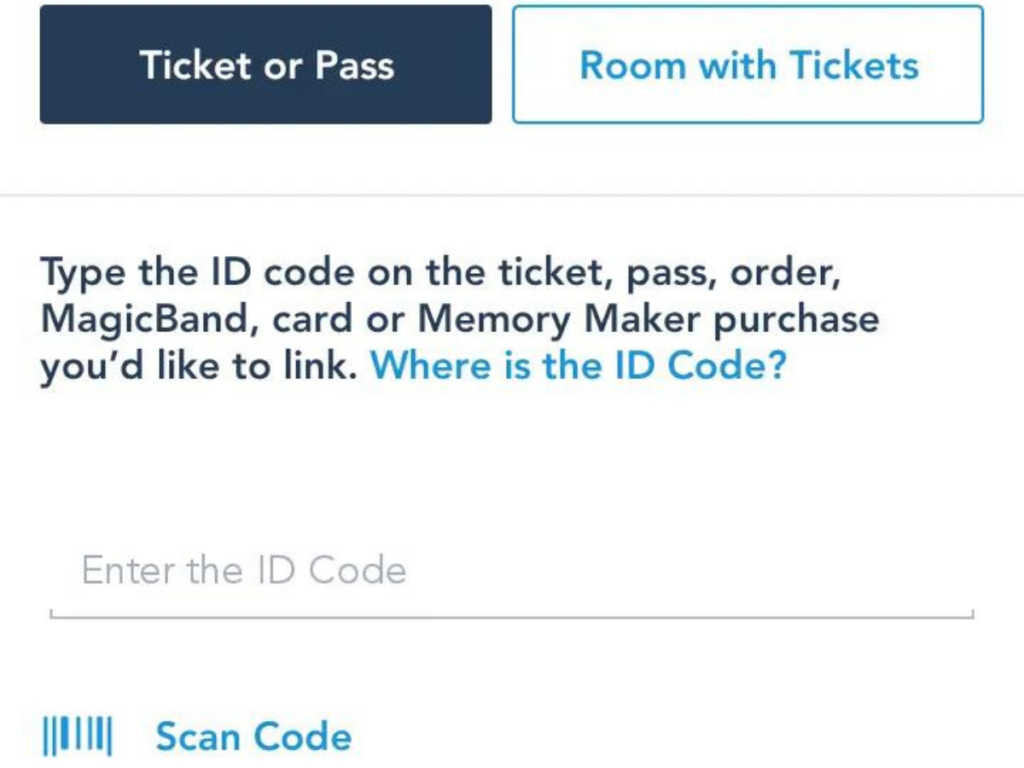 As a disclaimer, technology is not perfect and some guests report not being able to link their old bands to their new reservations, so if you do want to attempt to use an old MagicBand, make sure you attempt to link your bands before leaving for your trip!
MagicBand+ coming in 2022
Arriving in 2022, an interactive magic band will be available for purchase that will illuminate and tick when close to certain park attractions to include nighttime spectacular shows and the Fab 50 golden statues! Stay tuned to DVC Shop for more information about when you can begin purchasing and using these bands.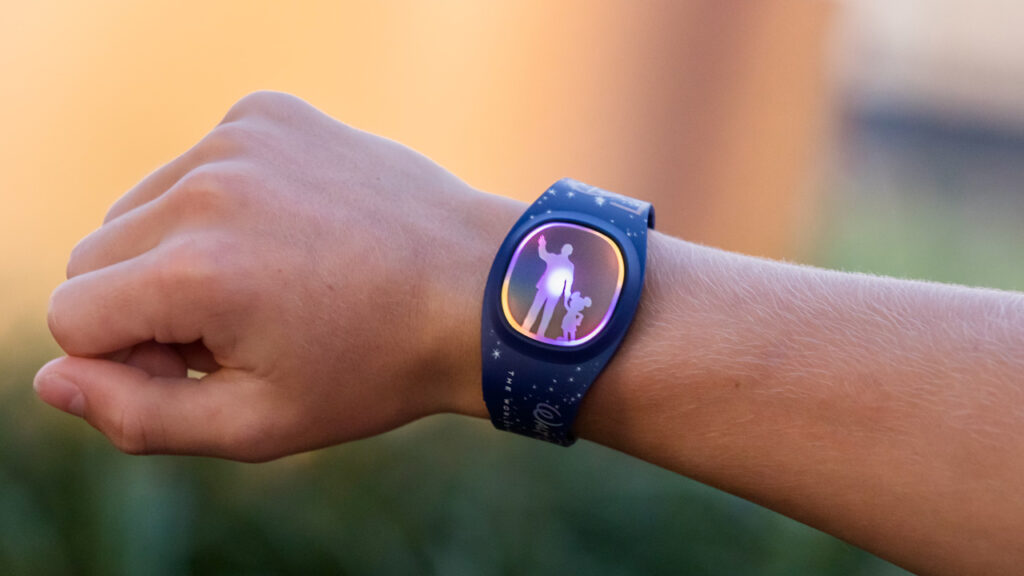 Are you team "magic band" or "no magic band?" Have you tried using Disney MagicMobile? Let us know which of these you think is most convenient for navigating your Disney vacation!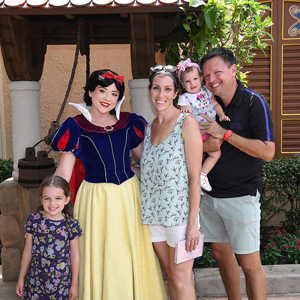 Written by
Shelley Wehler
Contributing Writer
Shelley is a stay-at-home mother of two girls living outside of Charlotte, North Carolina. Her love of all things Disney has grown even more as she sees the magic come alive through the lens of her young daughters. She spends her free time keeping up with the latest in Disney news and daydreaming of her next trip to the parks!