Walt Disney World is no doubt a magical trip for the entire family! Parents, grandparents, aunts, uncles, kids, cousins and even family friends can come along for a magical vacation! There is something for everyone and tons of memories to be made. Planning a trip for the entire family can be stressful trying to keep everyone happy, but there is a way to have a great vacation that speaks to all the generations in your family.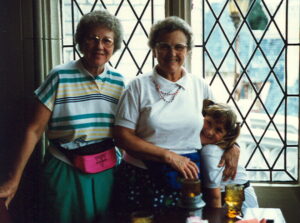 Know Before You Go
Planning a trip for the entire family is hard work! To please everyone, you need to know everyone's needs, wants, and must haves. Make sure everyone speaks up in the planning process. Before you go on your big trip it may be good to have a family meeting, zoom call, or even a group chat will do! So everyone has a voice and are all on the same page.
Who is in charge?
When taking a multigenerational trip, there can be several families going, some young some older, one family plus grandparents, all different dynamics. Whoever is going, try to make one person the go to person. One person who has all the reservations, the schedule, who can manage the entire group on their Disney App. Especially if you purchase Genie+, all trying to get on one ride but managing through different accounts will be impossible!
Don't be afraid to make an itinerary with all the information needed and the schedule. Make multiple copies and pass out to each member. This may seem extreme for a vacation, but it will keep everyone in the know.
Keeping Everyone Moving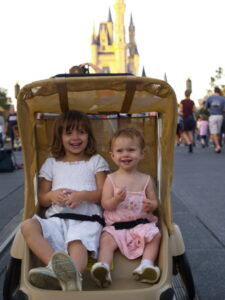 When you have the entire family going to Disney World you will have different needs for all on how they get around. Young kids will need strollers, or prepare your arms and shoulders for a heavy load. Older family members or those with disabilities may need a scooter. There is a lot of walking around the parks so be sure to make it as easy as possible for all! Stroller and scooter rentals are located at the front of the park at Guest Services.
Sneak Out For a Date Night!
We all know every parent is dying for a free babysitter night out. This is the perfect time to get that! After all the planning, organizing, packing and hard work you put into this trip, feel guilt free in asking some family members to babysit while you sneak away one night. There are so many amazing restaurants to choose from for the perfect date night, or go back to the parks and watch the night time show with your other half! You can't go wrong by cashing in a favor. You can always trade off and offer to babysit free of charge one night too so everyone can have a night off and get away for a romantic kid-free date.
Make the Memories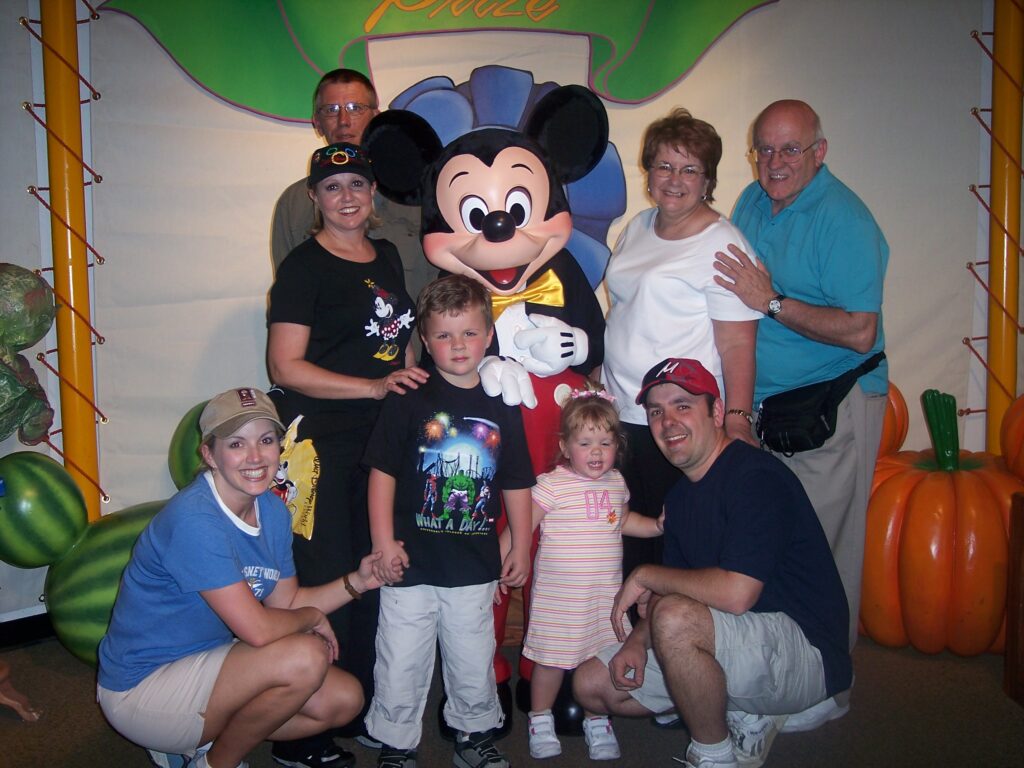 Going to Disney with the entire family is a trip you all will remember forever. Older family members may not be up for the roller coasters or some attractions that are harder to physically get on to, but there is so much the entire family can enjoy together! Older cousins and adventurous aunts and uncles can wait in line for the fast attractions, while Grandma, Grandpa and some of the younger grandkids can grab a sweet treat and enjoy a slower boat ride attraction. At the end of the night everyone can meet back up for the magical night time shows with fireworks!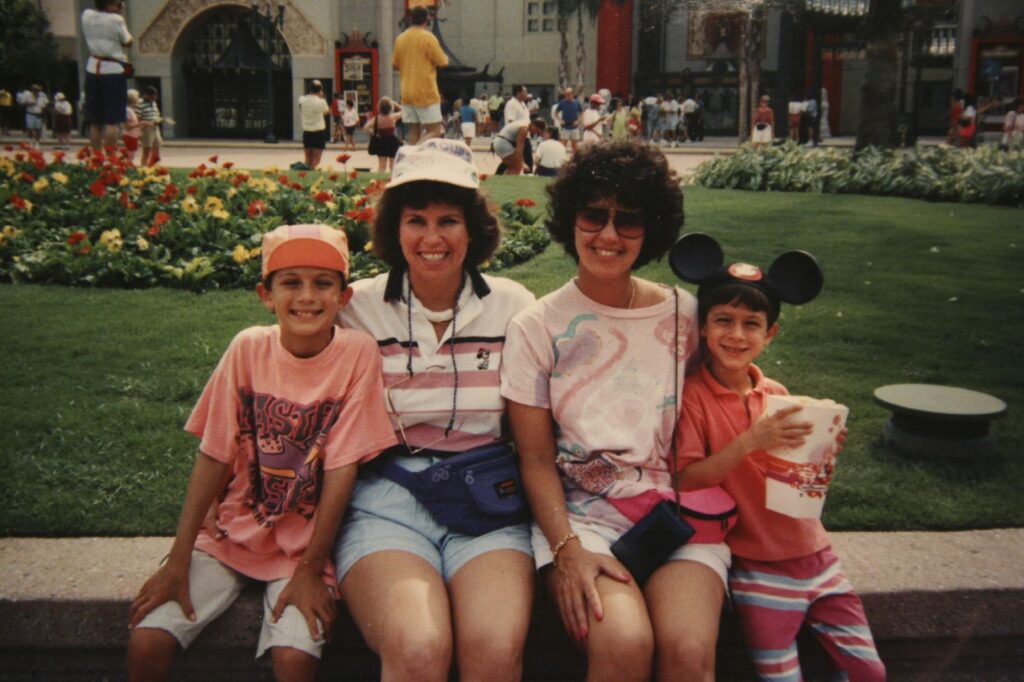 A Disney vacation with the entire family is one for the memory books! Grandparents can see the world through their grandchildren's eyes, while remembering when their own kids were that age. Cousins can play sleepover, aunt and uncles can catch up, and the entire family can reconnect and experience the most magical place on earth! Enjoy your trip with your entire family of all ages, and remember; no one ages at Disney!
Written by
Erin Bonsall
Contributing Writer
Erin is mom of 4 little boys and a pre-school teacher, from outside of Charlotte, NC. She remembers one magical Disney trip at a young age, but having children made her want to bring her own kids to the happiest place on earth! One trip 7 years ago started a love for everything Disney! Now her family visits Disney World as much as possible and it is their favorite place to make magical memories!