If you are planning your Disney World vacation, you'll most likely notice there are quite a few additional options available to add to your tickets. If you're wanting to commemorate your vacation with professional photos, you may be wondering, is Disney's Memory Maker Package worth the price? In this article, we'll cover the value proposition of buying unlimited PhotoPass downloads, but first let's dive into the costs and benefits of this picture package, to help you understand the options that Disney is currently offering park guests.
What Is The Disney Memory Maker Package?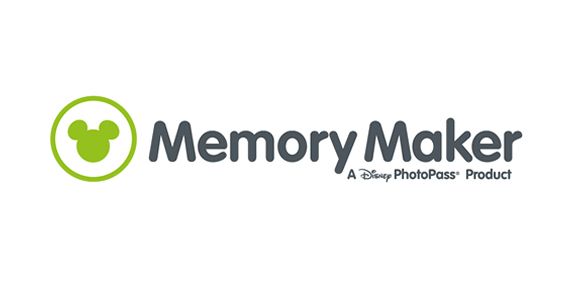 The Disney Memory Maker Package is a PhotoPass option that allows you to pay an upfront fee and gain access to all photos taken inside of the park. Throughout the park there are opportunities for your photo to be taken by a professional photographer in various locations. These include certain iconic attractions such as Cinderella's Castle, as well as certain dining locations. The package also includes all photos taken on the rides such as Space Mountain and Frozen Ever After. Many of the photos you take throughout the parks will be sprinkled with extra pixie dust in the form of ride logos, character stickers overlaid on the photo, and much more.
The process for getting these pictures is as easy as a touch of the wrist. The photos are automatically uploaded to your Disney account simply by scanning your MagicBand. Once the pictures are uploaded they can be shared via the My Disney Experience App or Disney PhotoPass. They can also be downloaded onto your own computer. However, make sure to download them sooner rather than later as they expire after 45 days. Did we mention that with the Memory Maker Package, PhotoPass downloads are also unlimited?!
What Does The Memory Maker Package Costs?
There are 3 options for pricing when it comes to Disney's Memory Maker Packages:
Memory Maker One Day – $69
Includes all your photos and videos from one day of your choosing. May be used upon purchase. Purchase is nonrefundable. Right now, Disney is running a promotion that ends March 11, 2021 where if you purchase this package, they will allow you to download your photos and videos from the following consecutive day at no extra cost. 
---
Memory Maker Advance Purchase – $169
Includes all your photos and videos from your vacation. You must wait at least 3 days after purchase to activate. Purchase is nonrefundable.
---
Memory Maker – $199
Includes all your photos and videos from your vacation. May be used upon purchase. Purchase is nonrefundable.
---
Single Photo Download – $16.95
You also have the option of purchasing PhotoPass photos one by one if you don't want to buy a package. This can work well if you only have a few photos you would want to save, but this can get quite expensive quickly. If you plan on downloading more than 10 PhotoPass photos, you should opt for the $169 advance purchase package. You can then download all the photos you take, and you'll be encouraged to stop at the designated photo locations to take all family photos you like.
---
Photo Extension – $19.95
Give yourself more time to purchase and download your photos and videos!
With a one-time extension, you'll get an additional 15 days to access the unexpired photos and videos in your account.
---
The upfront cost for the advanced purchase Memory Make package is $169 if paid for more than 3 days before your trip, or $199 if less than 3 days before the trip. Although it seems like an excess cost, there are a lot of benefits of investing that money that may make it worthwhile for you. Deciding early on if this is something you wish to include is also key to make this package more affordable, as it will save you $30.
You can view up to date pricing and purchase your Memory Maker packages at the following link: https://disneyworld.disney.go.com/memory-maker/.
Special Occasion Trips 
Whether it is your birthday, honeymoon, or a child's first visit, there should be no shortage of photos. Walt Disney World is such an incredibly magical place, it is easy to get lost in the moment, and you should. It is important to be in the moment during your trip opposed to be constantly thinking about capturing the memories in pictures. The Disney Memory Maker Package makes it easy to make sure you get your photos while not having to take time out of your magical day to take them yourself. This can be important for those of you that are always stuck taking pictures of your family, and aren't able to be included in the photo unless you sacrifice photo quality and take a selfie.
Even better, any pictures that you get from this package will be taken by a PhotoPass professional with a professional camera. These photographers are trained to know exactly the right angles and spots to create the most magical pictures. Plus they do it all day, every day. This is a much better option than a selfie with a cut off castle, and makes for a much more enjoyable time looking back on these special trips.
Family Photos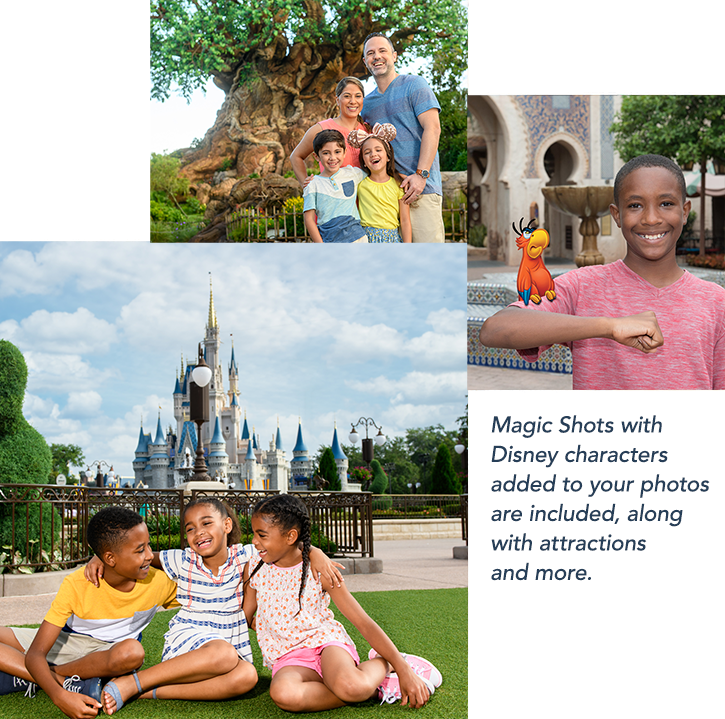 I'm sure everyone who has travelled with their family knows that there are really only 3 options when it comes to family photos. The first is an awkwardly positioned selfie, and the second is that someone is left out of the group shot to take the picture. Usually the person left out is one of the parents. The third is to ask a stranger to take a photo for you. Especially in COVID times, many people feel uncomfortable asking or agreeing to the third option. 
With the PhotoPass, everyone is included in the pictures. It is truly a great option to get those precious family memories and the photos to cherish for years to come. Since the pictures are also high quality images, these make for great frameable moments when you get back home. 
A money saving tip to remember is that not every member of your group is required to purchase their own Memory Maker Package. The pictures that you take throughout the park will be shared with up to 25 friends or family members who are connected to you via the My Disney Experience App. This makes the overall cost of the Memory Maker Package much more manageable for larger groups, since they can share the cost.
Ride Photos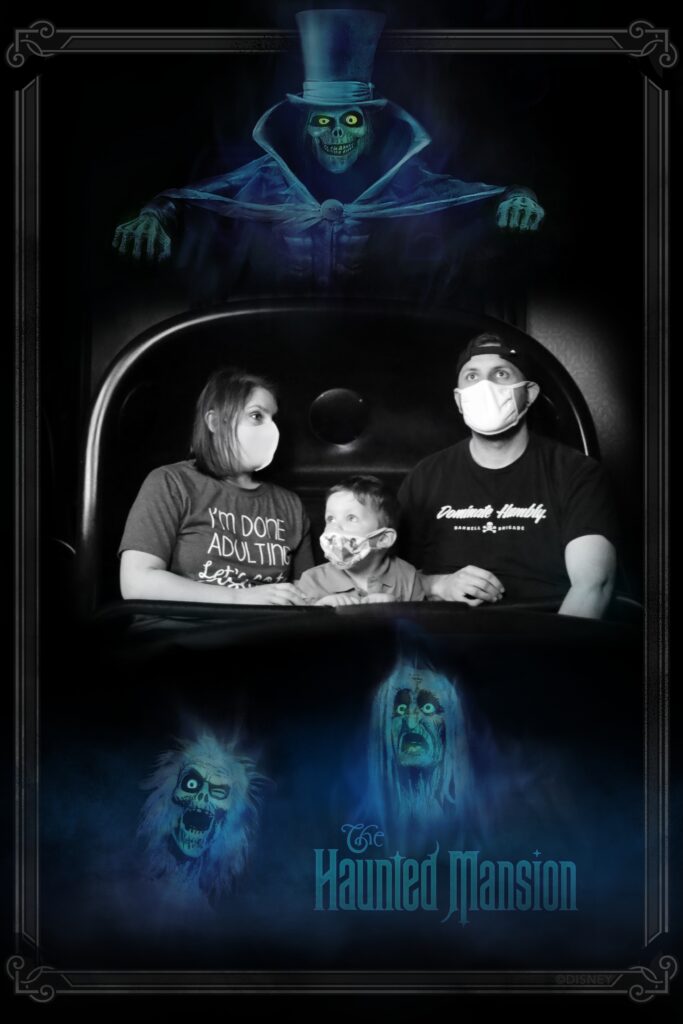 I'm sure we have all seen that person who is trying to take a selfie mid-ride. I'm sure we have also all thought about the likelihood of dropping our phones when doing this as well. With Memory Maker, there is zero chance of that happening. You get access to all of the ride photos, without having to pull out your own phone or camera. The best part is, they are all included in the package and you will not have to buy each picture separately.
The list of rides that take your photo are listed by park below.
Now you can enjoy the ride and capture all your joyful or shocked reactions to show off when you get home.
Are Masks Required While Taking PhotoPass Photos?
Currently Disney requires that masks must be worn at all times unless eating and drinking while stationary. This includes when guests are taking pictures, and the Memory Maker Package is no different. The PhotoPass photographers will not be allowed to take guest photos if they are not wearing their masks. 
Some believe that this makes the Package less worth it, however the pictures will still have the same great qualities and regardless of a professional taking the pictures or yourself, either way masks will be required.
Let's Wrap Up
Overall the Disney Memory Maker Package is definitely worth the price if you plan on saving a large number of photos to remember your trip. You get all the pictures you could possibly imagine and many more. Although it is probably not something you want to spend the money on every visit, for special occasions in particular it can help you focus on enjoying your time in the parks, rather than worrying about lining up your own shots.
Have you utilized the Memory Maker Package? Do you believe the masks make it less worth it? Do you still have your photos from those trips? Let us know your thoughts on it in the comments below.
Written by
Rachel Van Norman
Guest Author