Festivities for Walt Disney World's 50th anniversary began in October of 2021. As part of the Most Magical Celebration on Earth, Disney World has been offering special treats, decor, and experiences throughout the parks. Because taking photos is so important to making memories on a Disney vacation, Disney's PhotoPass Service has played a huge role in commemorating this momentous anniversary. Disney's PhotoPass's augmented reality lenses have been providing a nostalgic filter which reverts Cinderella Castle into its 1996 cake form to guests with Genie+. This week, a new magical photo offering was introduced: Cinderella Castle Mural of Memories.
What Is Cinderella Castle Mural Of Memories?
Similar to the reality lenses, this Disney PhotoPass service allows you to transform Cinderella Castle, but instead with your own memories. On the My Disney Experience App, you will be able to select your Disney PhotoPass photos. Through augmented reality technology, provided by Disney's collaboration with Snap, you can view your photos right on the iconic Cinderella Castle at Magic Kingdom.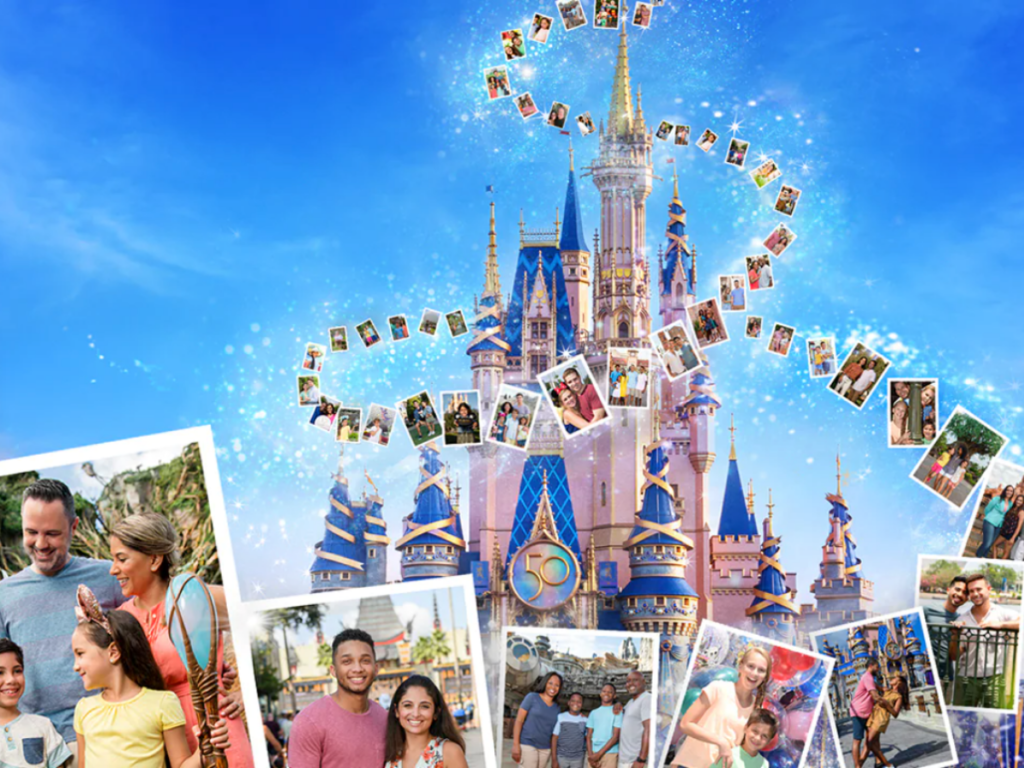 How Does The New Service Work?
Using Cinderella Castle Mural Of Memories begins with taking photos with Disney's PhotoPass photographers! You can find PhotoPass photographers throughout the parks in front of places like Magic Kingdom's Cinderella Castle, Epcot's Spaceship Earth, Animal Kingdom's Tree of Life, Hollywood Studio's Chinese Theater, and many more picturesque spots.
Once you have taken a few pictures, you can head to the front side of Cinderella Castle and open the My Disney Experience App. You will then be prompted to choose a portrait-oriented photo that you have taken. There is also a collection of Disney stock photos of characters and park locations you can choose from as well. After picking your photo, you will them decide on a section of Cinderella Castle to pin it to.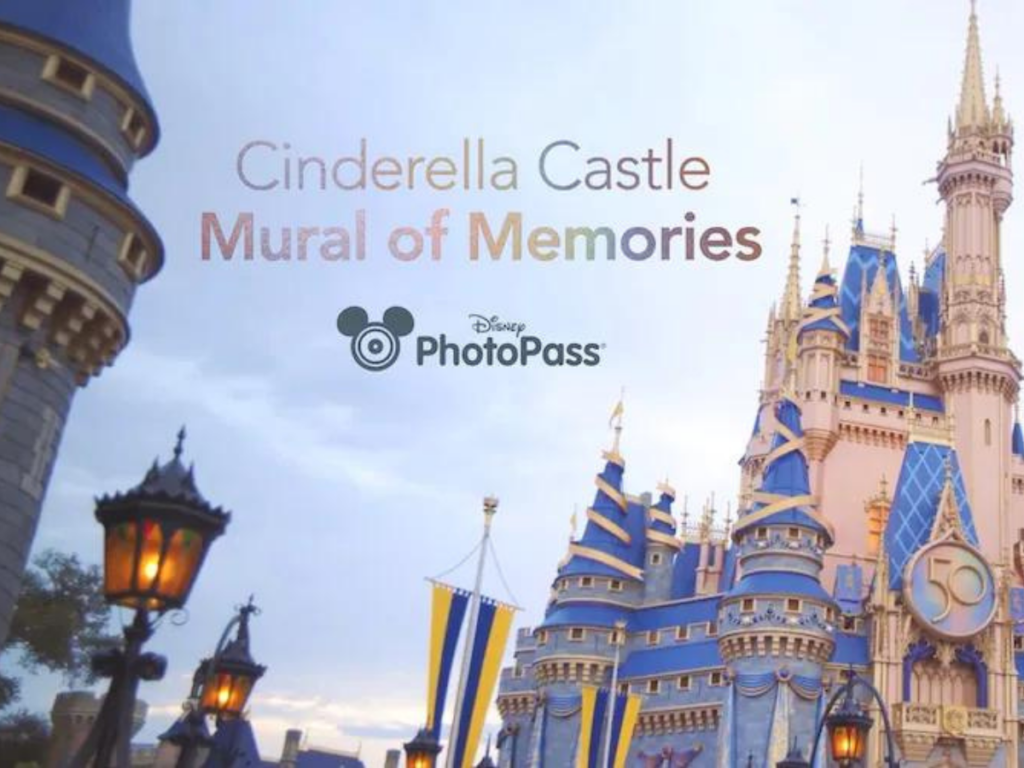 What Is Included?
This service is available for $9.99. This charge comes with a few digital experiences. You and other guests will be able to see your selected and pinned picture virtually on Cinderella Castle for at least 3 years. This package also comes with a downloadable video of your photo flying from the castle. Additionally, you will receive a high-resolution download of your photo through the My Disney Experience App. You will have the option to add special borders. There are Annual Passholder, DVC, Club 33, and Cast Member borders available.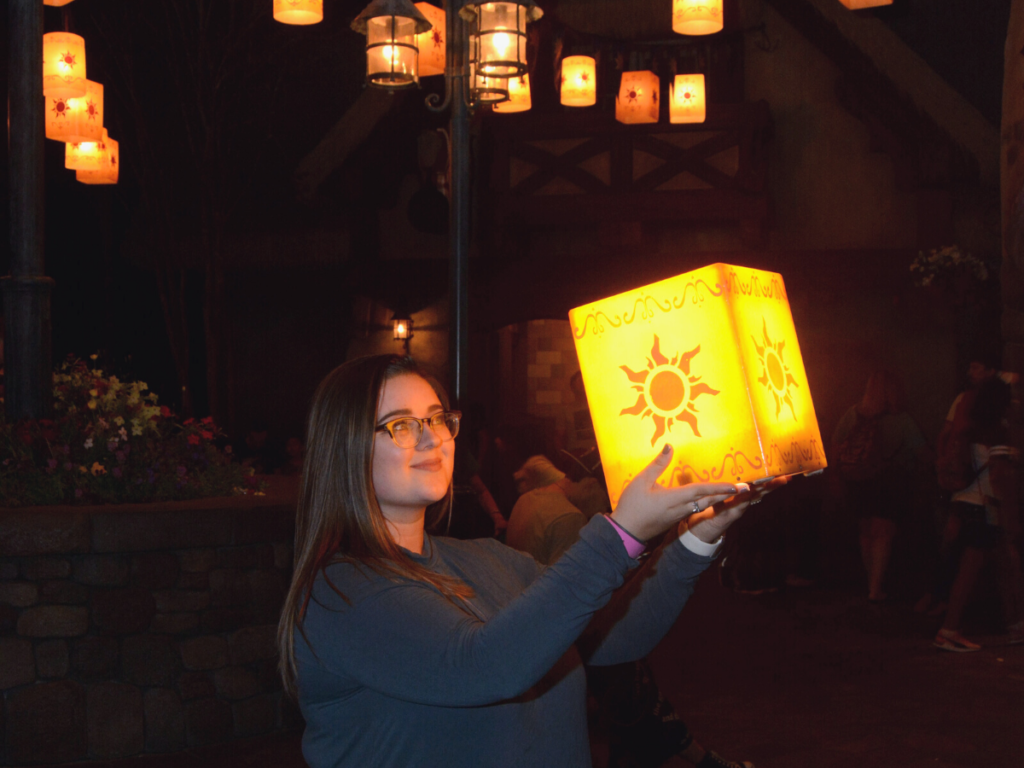 Cast Members Can Participate
Because Cast Members make memories at Disney too, they will be receiving an entitlement to participate in this magical mural!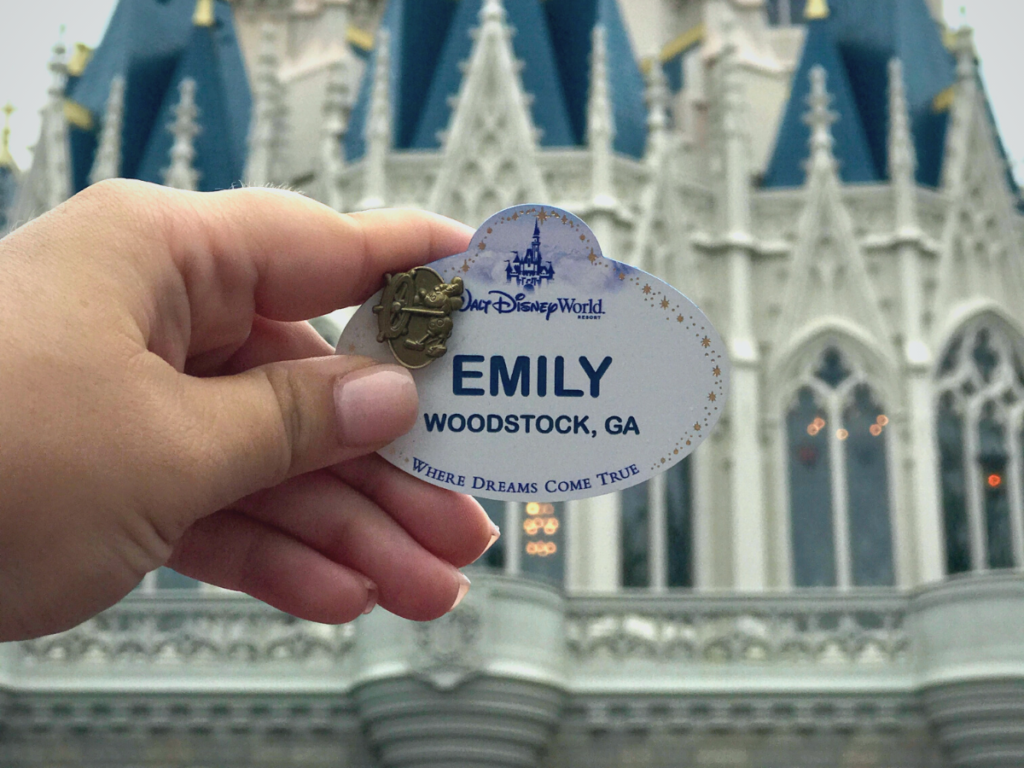 Are you excited about the Cinderella Castle Mural of Memories? Will you be adding your photo? Let us know in the comments!
See how DVC Shop can help you book your next trip to Walt Disney World! Check out our Rentals Services here.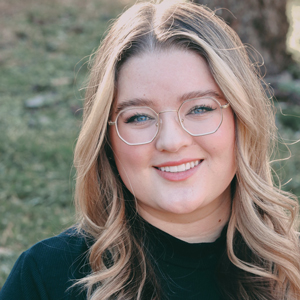 Written by
Emily Murray
Contributing Writer
For as long as Emily can remember, Disney has played a huge role in her life. Her infatuation with Disney resulted in many hours spent rewatching Toy Story and creating multiple powerpoints to convince her parents to book yet another vacation to the "Most Magical Place on Earth". In 2015, Emily followed one of her dreams and moved to Orlando, Florida where she spent just over five years working for the mouse in three separate roles. Emily is passionate about writing and using words creatively and concisely. She loves to make others laugh and hopes to sprinkle a little bit of magic into everything she does.