It's finally here – Spooky Season is upon us! At least, it is in Disney World where Mickey's Not So Scary Halloween Party is already in full-swing for 2022. This spooktacular celebration offers so many experiences that it may seem an overwhelming task to tackle it all, but fear not: we are here to help! Read on for some tips and tricks on how to make the most of your Not-So-Scary party experience.
Overview: What Is Mickey's Not-So-Scary Halloween Party?
Mickey's Not So Scary Halloween Party (MNSSHP) is offered on select nights from August through October. You are sure to have a "frightfully fun" time as you experience one-of-a-kind entertainment, food and characters in a spooky yet family-friendly setting.
The 2022 party dates are:
August: 12, 16, 19, 23, 26, 30
September: 2, 5, 9, 11, 13, 16, 18, 20, 23, 25, 27, 29, 30
October: 2, 4, 6, 7, 10, 11, 13, 14, 16, 18, 20, 21, 23, 25, 27, 28, 30, 31
Tickets for this event are limited and a number of parties, including Halloween night, have already sold out. Make sure to snag your tickets in time for the party you'd like to attend! 
Prices range from $109 to $199 plus tax per adult, $99 to $189 plus tax per child. The pricing varies by date, with parties in October on the more expensive end. Parties had historically been less crowded during August or September, though popularity and demand have grown over the years. If you are an Annual Passholder or a DVC member, make sure to snag your $10 discount if applicable!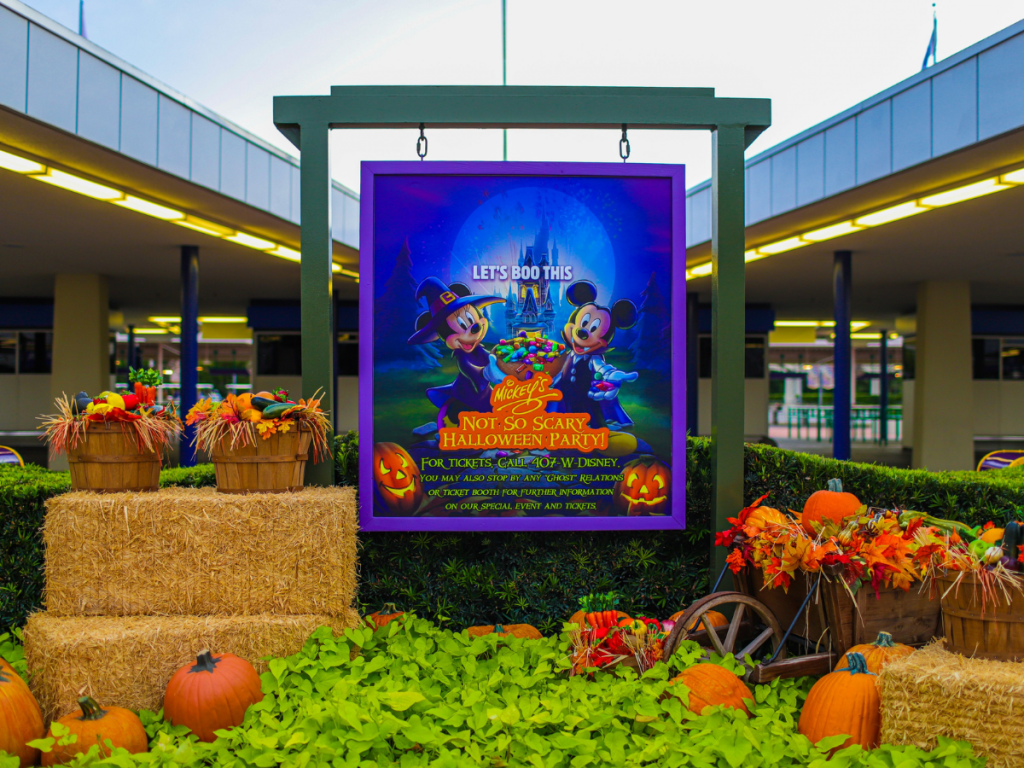 Ticket holders are allowed to enter the park as early as 4 PM, and the party officially runs from 7 PM to midnight. No park reservation is needed (but if you plan to arrive before 4 PM entry you will still need a regular ticket and park reservation). Make sure to grab your party wristband when you enter so cast members know you have a special event ticket (or keep an eye out for one of the six "Wristband Distribution" signs/locations inside the park)! The park closes to regular day guests at 6 PM, and cast members will be on the lookout for anyone without a wristband. 
Party guests waiting to enter Magic Kingdom for MNSSHP start to pile up outside the turnstiles before the 4 PM entry time, so make sure to give yourself enough time for entry. There will be Special Event turnstiles open for partygoers.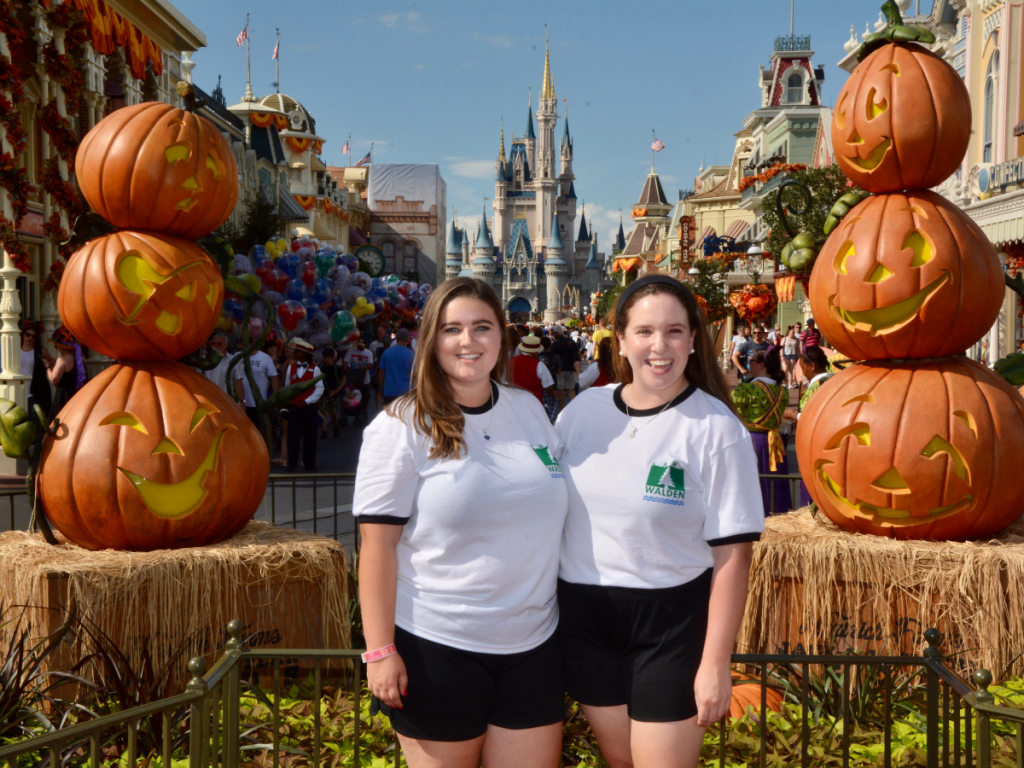 Shows And Fireworks
A significant highlight of MNSSHP is the entertainment offerings. These one-of-a-kind shows and experiences are truly spellbinding, and not to be missed!
Hocus Pocus Villain Spelltacular is a stage show at Cinderella Castle stage, featuring a villainous group of characters and everyone's favorite Sanderson Sisters. 
The Disney's Not-So-Spooky Spectacular Fireworks feature some incredible projections, special characters, and of course an unbeatable firework display. Grab a spot in the Hub for a great view of the fireworks with projections.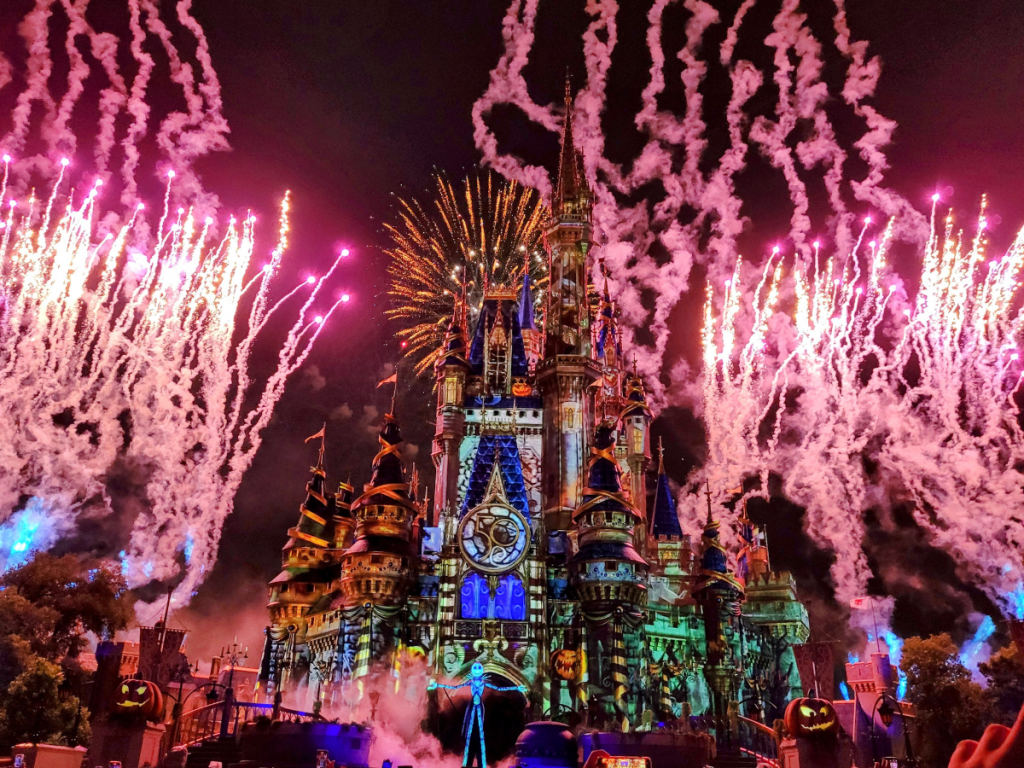 If you are prioritizing either of these spooky spectacles, make sure to snag a viewing spot of the Castle stage early. Because of their overwhelming popularity it tends to be crowded, though the later showtimes have historically been less so.
The Dapper Dans also get a spooktacular costume change during the party, and become the Cadaver Dans; they perform near the Country Bear Jamboree in costume, singing spooky songs to get you in the Halloween spirit. 
Mickey's Boo-to-You Halloween Parade is a truly entertaining extravaganza, featuring rare costumed characters and special Not-So-Scary  floats. Spy the Headless Horseman as he eerily makes his way down the parade route; and new this year, Powerline Max will be entertaining guests before the parade! (If you especially want to see Powerline Max pump up the crowd this year, make sure to snag a viewing spot early on Main Street!)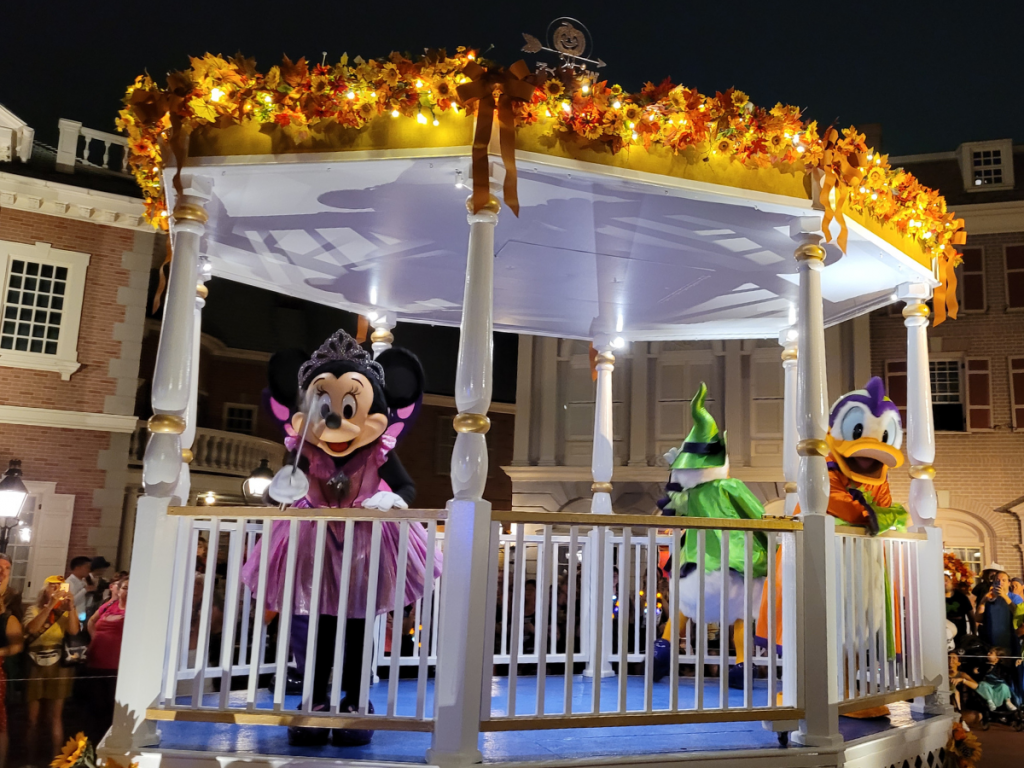 The parade route runs from Frontierland and goes through Main Street U.S.A. There are two parades at 9:15 PM and 11:15 PM; historically, the earlier parade has been busier. To economize on time, you could elect to skip the first parade and see characters or go on rides during this time, then see the second parade. If you do decide to go to the first parade, Frontierland is an excellent place to grab an early viewing spot (but grab your spot early too!), as the parade route starts here – then you can hop in line for something else as soon as it passes by.
Dance Parties
The Disney Junior Jam at Storybook Circus is an excellent way to entertain any Disney Junior fan! Lively music and Disney Junior friends like Vampirina and Fancy Nancy will get you and your littles moving and grooving.
Over at the Tomorrowland Stage, find Mike Wazowski, Sully or other friends from Monstropolis dancing away the night at the Monstrous Scream-o-Ween Ball Dance Party.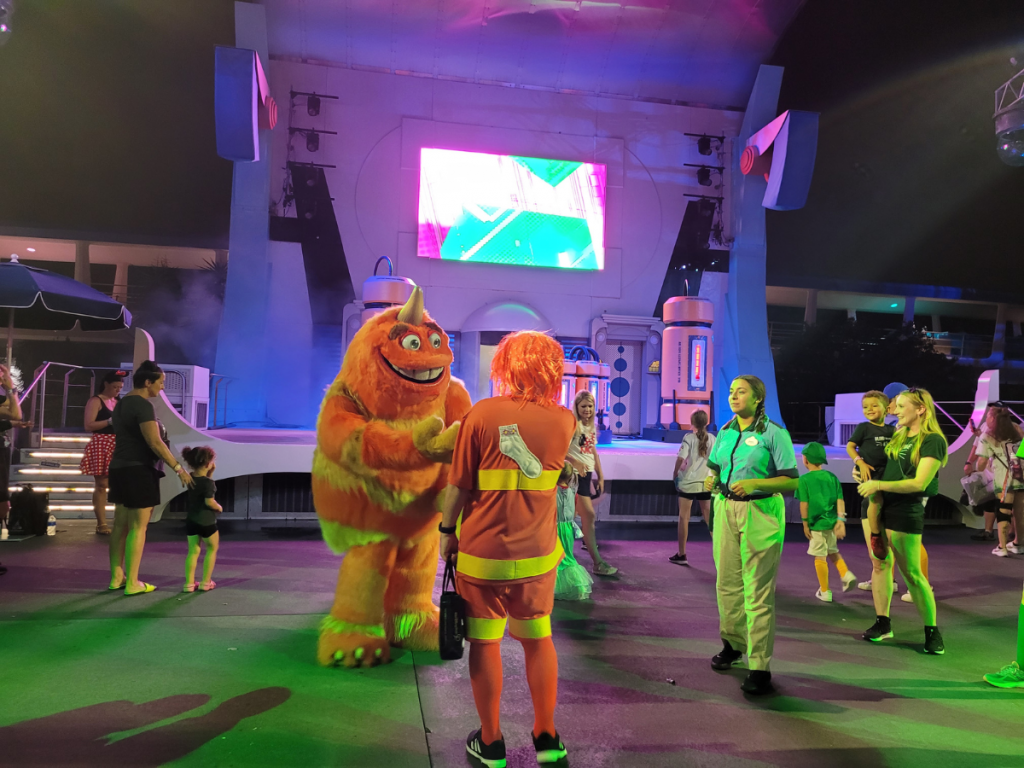 And new this year, the Zom-Beatz Bash at Cosmic Ray's Starlight Cafe features music inspired by the Z-O-M-B-I-E-S movies. You might spy some Zombies and Cheerleaders dancing along!
The dance parties run from 7:00 PM to midnight, plenty of time to get your groove on. Storybook Circus and Cosmic Ray's also have some roof covers, so they are a great place to take a respite from the rain. I recommend fitting these in whenever it is convenient for you, since they run for the whole length of the party.
Character Meet & Greets
There are a whole host of special, rare and costumed characters to meet this year – at 15 different locations! The list includes Stitch dressed as Elvis, Jack & Sally, Tweedle Dee & Tweedle Dum, and many more. During the party you can check the My Disney Experience app to find a list and locations of characters, or pick up a printed party guide/map at the park.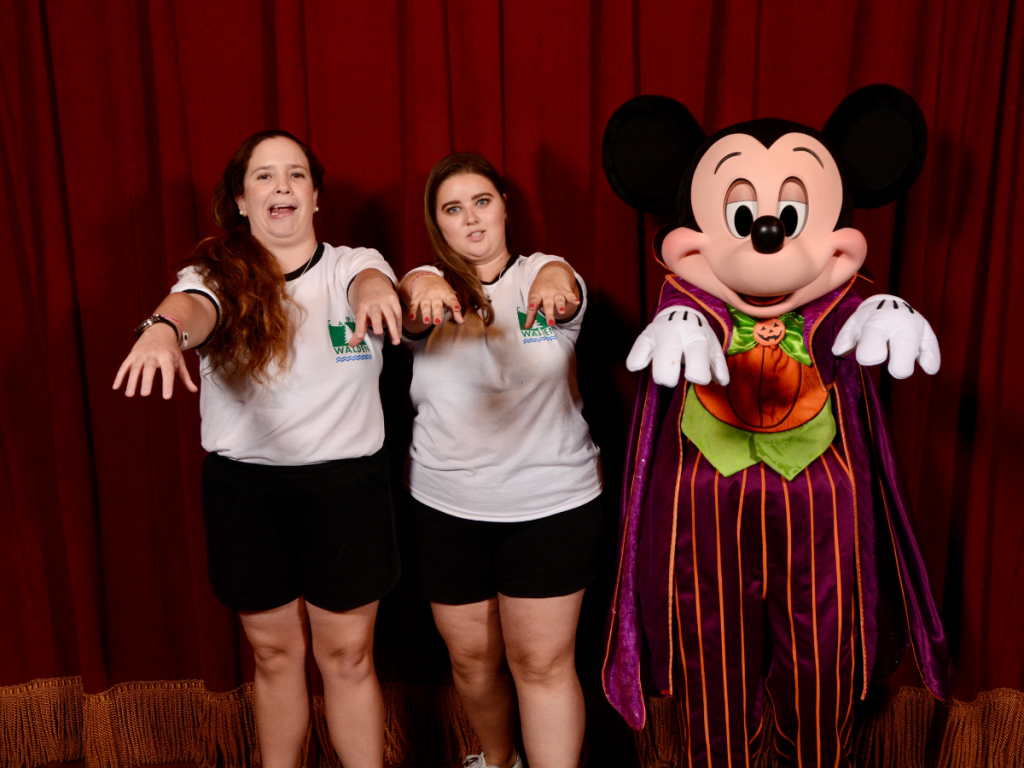 If you are prioritizing meeting characters, get in line for them early; you can even start lining up before official party times begin. For example, the line for Jack and Sally starts as early as 4:30 PM. For popular characters such as these, cast members may end admittance to the queue as early as 11:00 PM due to high demand – so if there is someone you'd especially like to see, don't wait to get in line. Some of them will even start to meet with guests before the official party start time, so hop in those lines early if you can.
Rides
For those hoping to hop on some rides during the party, you'll find a wide selection of rides available and oftentimes lower wait times than what is typical during the day. There are rides open in each land:
Adventureland:
The Magic Carpets of Aladdin

Pirates of the Caribbean

Swiss Family Treehouse
Frontierland:
Big Thunder Mountain Railroad
Splash Mountain
Liberty Square: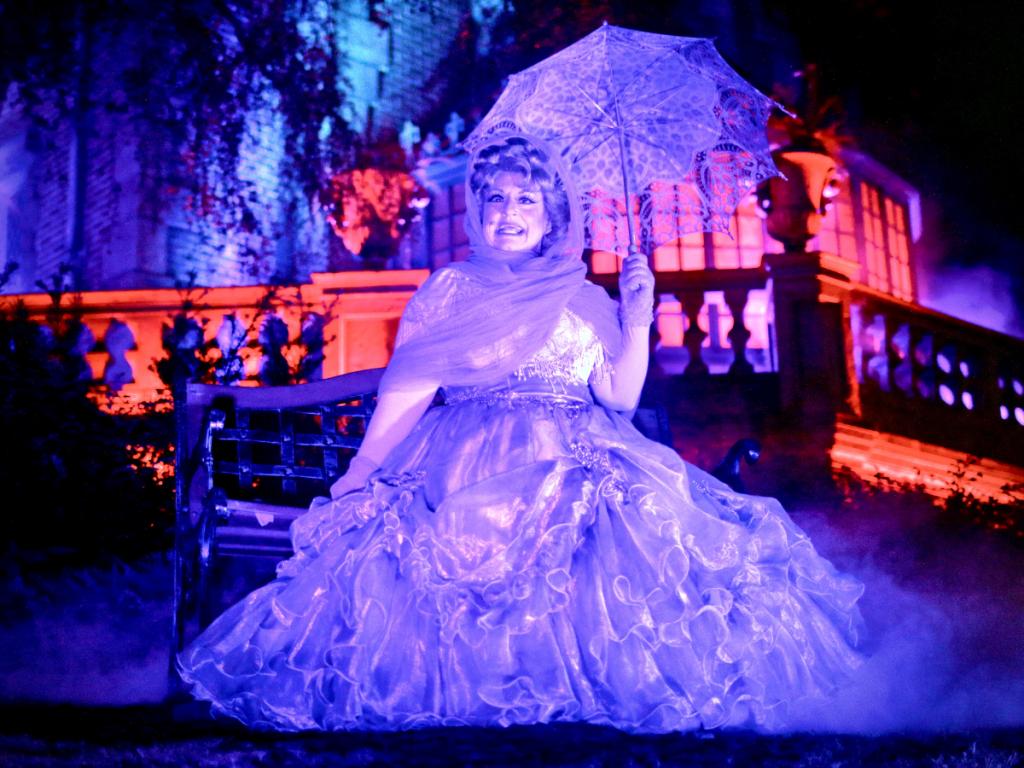 Fantasyland:

Prince Charming Regal Carousel

"it's a small world"

Peter Pan's Flight

The Many Adventures of Winnie the Pooh

Mad Tea Party

Under the Sea – Journey of The Little Mermaid

Seven Dwarfs Mine Train
Storybook Circus:
Dumbo the Flying Elephant

The Barnstormer
Tomorrowland:

Astro Orbiter

Buzz Lightyear's Space Ranger Spin

Monsters Inc. Laugh Floor

Space Mountain

Tomorrowland Speedway

Tomorrowland Transit Authority (PeopleMover)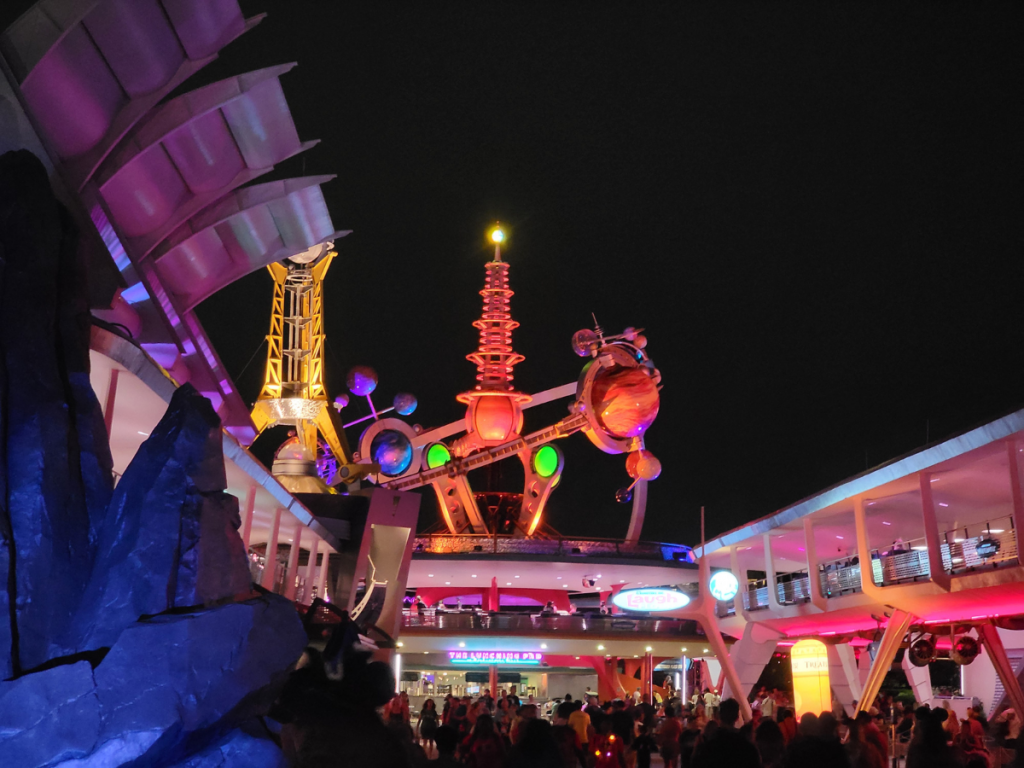 A few rides in particular are worth checking out during the party. Space Mountain, Mad Tea Party, Pirates of the Caribbean, and Monsters Inc Laugh Floor will have special Halloween effects or characters during MNSSHP – so hit these during party times to check out the special overlays. Some spooky characters will also appear outside of Haunted Mansion (near the exit), and you may spy a real live pirate or two over at Pirates of the Caribbean!
Pre-party time (4:00 PM to 7:00 PM) or later in the night is an excellent time to squeeze some in.
Food And Treats
Make sure to grab a reusable treat bag (available on Market Street on Main Street U.S.A., until 8:00 PM, or at any trick or treat location throughout the night) to do some trick-or-treating throughout the park! Just keep an eye out for the orange treat inflatables indicating a trick-or-treat spot. There are 14 different treat locations this year: Market Street, Monsters Laugh Floor, Carousel of Progress, Cosmic Ray's, Fantasyland Railroad, Mickey's PhilharMagic, Ariels' Grotto, Pinocchio Village Haus, Columbia Harbour House, Aloha Isle, Tortuga Tavern, Country Bear Jamboree, Tom Sawyer Island Dock, and Splash Mountain.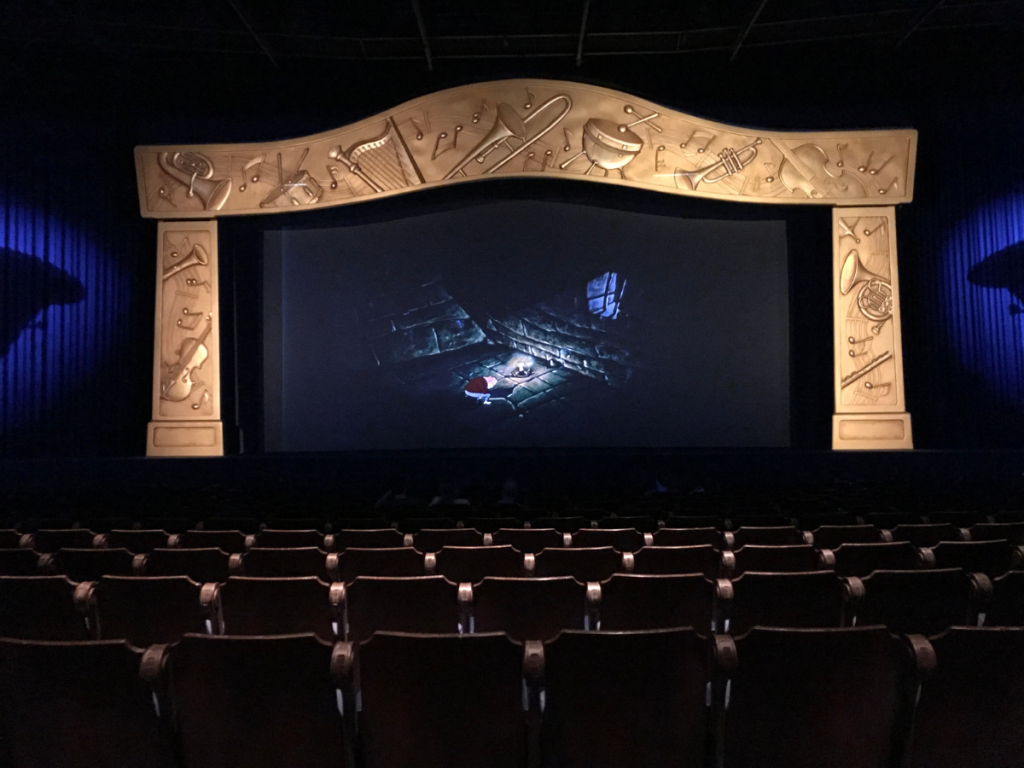 The Mars Wrigley candy treats are included with the price of your ticket, and you can certainly fill your treat bag throughout the night; however, with the number of other can't-miss experiences available through the party I wouldn't recommend making the trick or treating a high priority (unless you have a serious sweet tooth!). Trick or treat lines tend to be shorter toward the end of the night as well, so you could potentially plan to hit these later in the party.
There are allergy-friendly treats available as well, just grab a special teal treat bag and receive special tokens to redeem your allergy-friendly treats from either Town Square Theater or the Liberty Tree Ticket Center.
There are a number of special dining experiences available during the party. Disney's Not-So-Spooky Spectacular Dessert Party at Tomorrowland Terrace and Disney's Not-So-Spooky Spectacular Dessert Party with Plaza Garden Viewing are separately priced special dessert parties, that offer a selection of "frightfully delectable" desserts and a respective view of the fireworks show.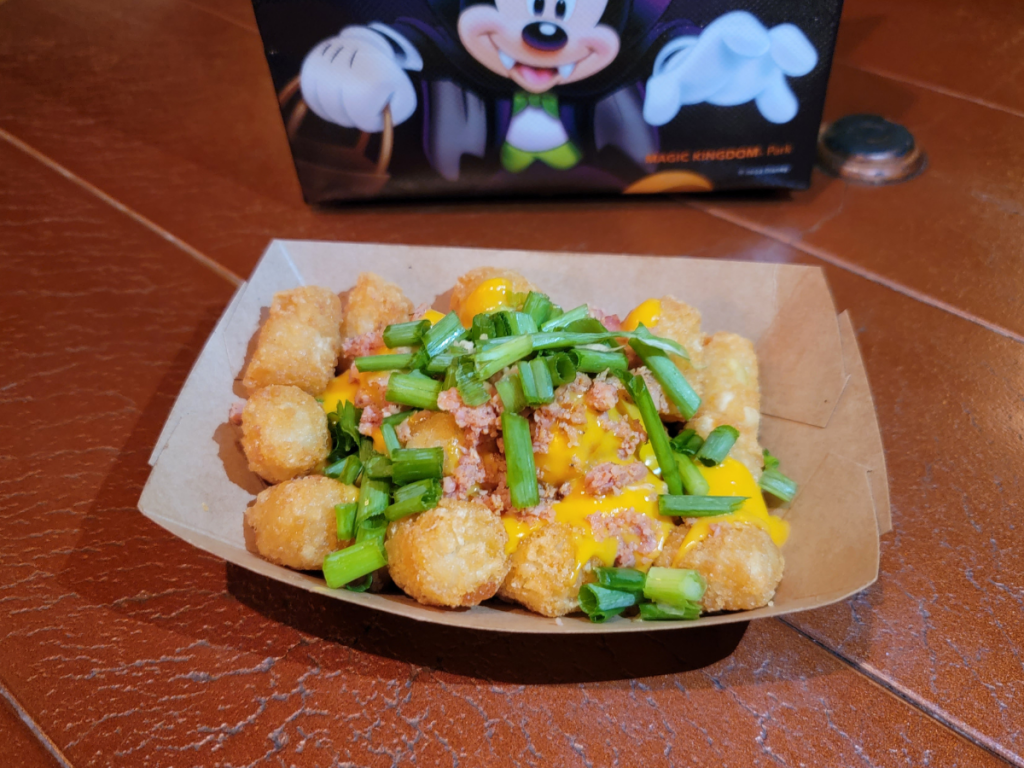 There is also table service dining available to book during MNSSHP at Be Our Guest Restaurant or Cinderella's Royal Table, offering "unforgettable dinner options during this spellbinding soiree." These are separately booked and priced dining experiences. 
If you are just hoping to grab a bite to eat for dinner before enjoying the festivities, I would try to do so before 7 PM to avoid wasting any precious party time. 
During the party, there are also special treats and food available for purchase. Check out all the delectable details here!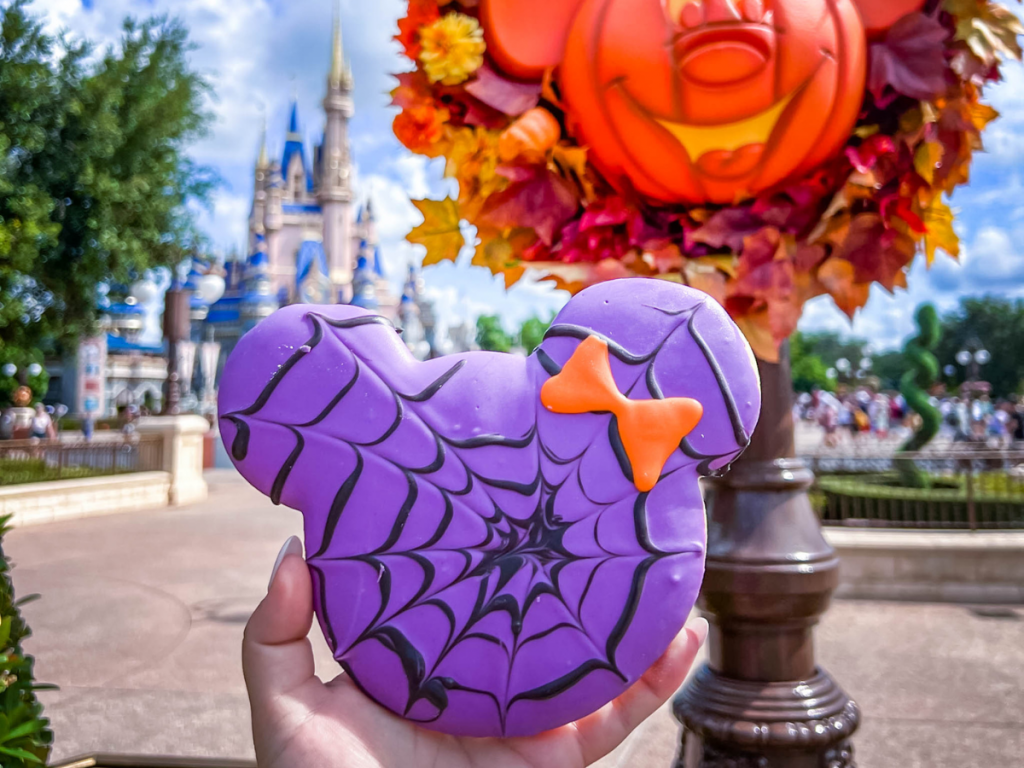 Costumes
Guests are allowed to don a costume for MNSSHP, a special allowance just for the party. A fun part of the party is getting to dress up or see the creative costumes of other guests!
I recommend keeping the weather in mind when selecting a costume. September and even October can still be quite hot and humid in Florida, so to maximize your enjoyment and comfort make sure to select a costume that isn't too hot. Also, make sure to check out and understand Disney's guidelines for costumes beforehand.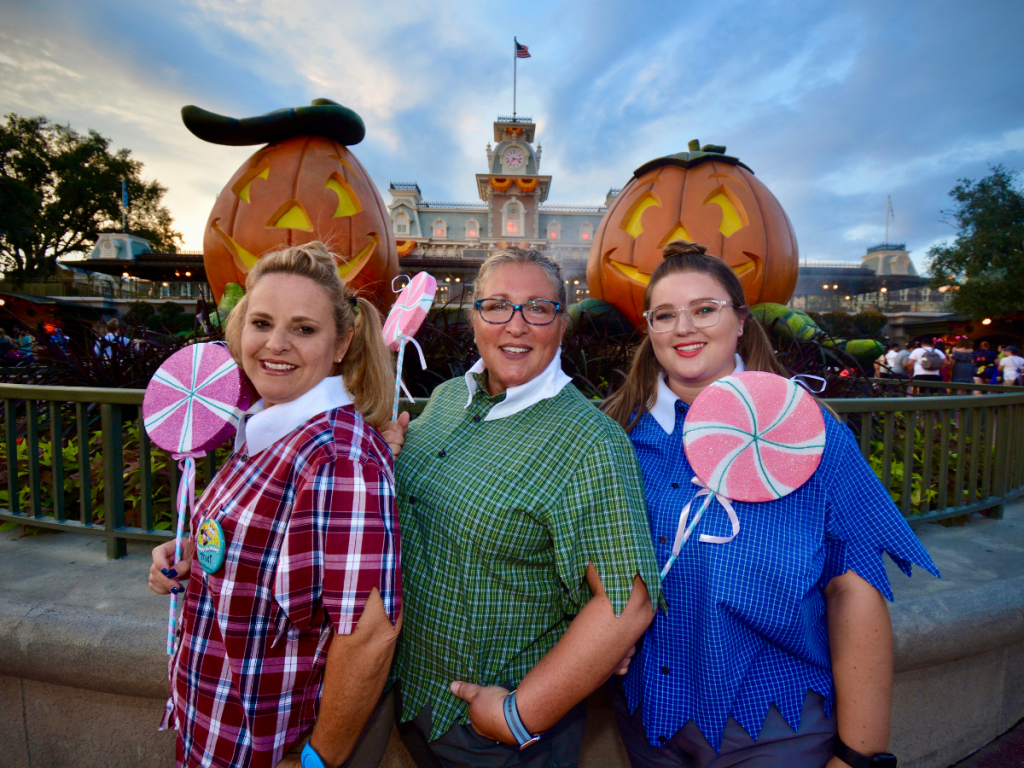 Interactive Photo Locations
This year, MNSSHP will feature some new and special Magic Shot opportunities. These photopass photo-ops are taken by cast members, and feature special props or spooky digital enhancements.There are a number of them this year, check out all of the details here.
The lines for these photo opportunities, much like the character meet-and-greets, can get long due to popularity; so scope out any ones you especially want to do. If you plan to visit any or all of these Magic Shot spots, I'd recommend purchasing the Memory Maker for your photo downloads.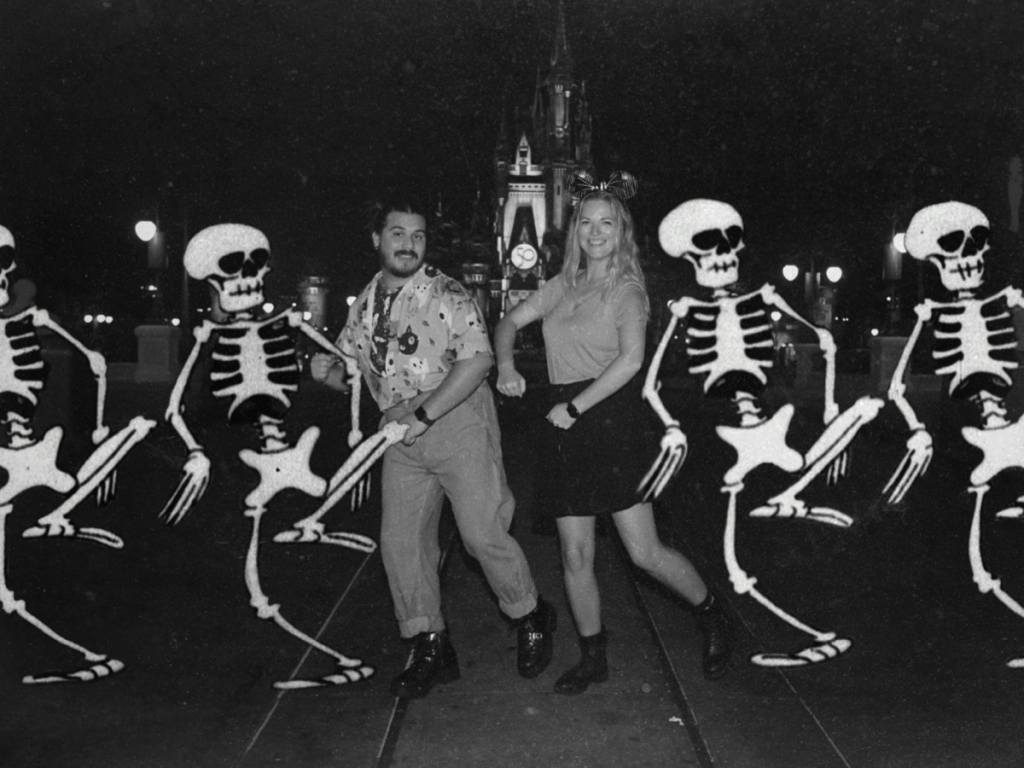 Final Thoughts and Tips
As you can see, MNSSHP is simply chock-full of entertaining offerings and it can be hard to do it all. Plan on prioritizing what you really want to accomplish, and compromise where you must; but don't forget you will have a magical and spooktacular time no matter how much you get to.
If you are planning to purchase some of the MNSSHP exclusive merchandise, I recommend getting your shopping in during the 4-7PM pre party time. The merchandise (ears, spirit jerseys, pins and more) is quite popular each year.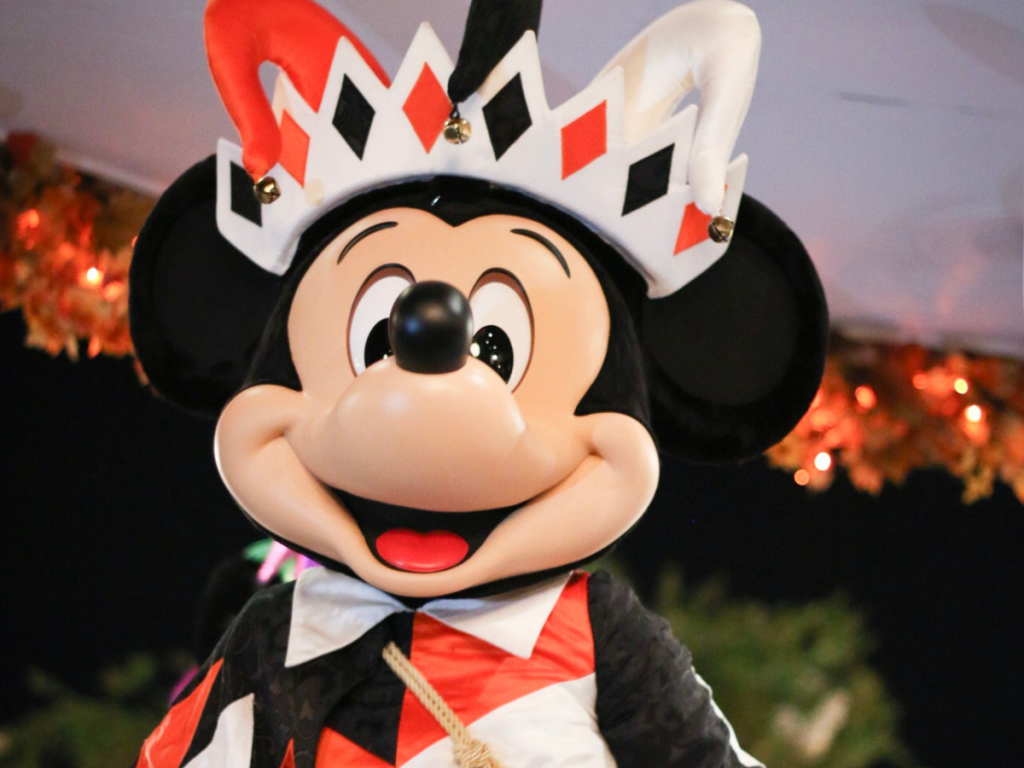 Also note that tickets are non-refundable, even in inclement weather; so be flexible if needed, adjust your plans accordingly if shows or fireworks must be canceled or rescheduled. Take the opportunity to see a character or hop on a ride instead.
Make sure to grab a paper MNSSHP guide/map when you enter the park, as this has a very helpful party map, up-to-date show times, and other useful information for your party night. Not to mention, it makes a fun souvenir!
Have a magical (and not-so-scary) time!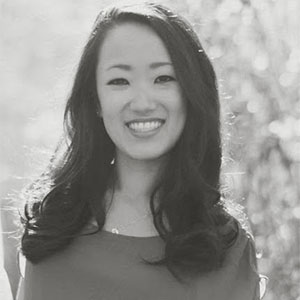 Written by
Leia Cullen
Leia is a proud mom of two boys. She has been in love with Disneyland and Disney World since her first visit to the parks many years ago, and she continues to relive the magic now with her family. She is passionate about creating helpful content that shares news or information about all things Disney, in the hopes it helps others create their own magical moments.