I have been to several of Disney's special events, and they are all incredible and an amazing experience. But, out of all of them I have to say my all time favorite is Mickey's Not So Scary Halloween Party! MNSSHP returns after a long break due to COVID-19, this August 12-October 31 2022. Tickets are now on sale for this magical event starts at 7pm and goes all the way to midnight! So, in preparation for this long awaited return, let's get excited and I will tell you why MNSSHP is my favorite Disney special event!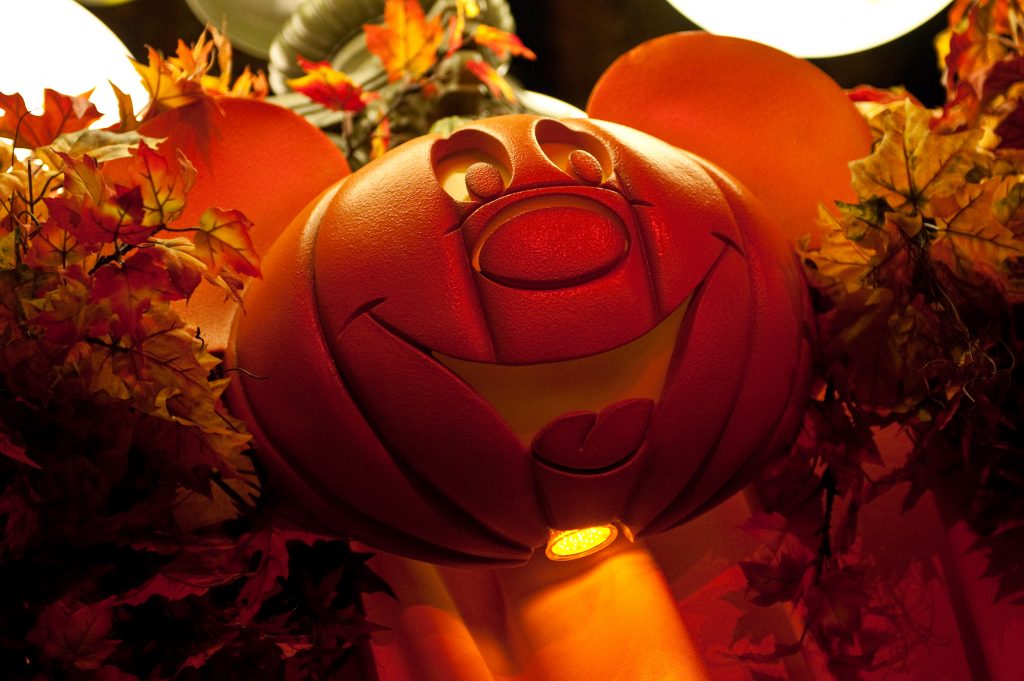 The Rare Characters
One of the most exciting things about MNSSHP is the special, rare, and almost never-seen characters that come out for this magically, haunting event! Jack Skellington and Sally from The Nightmare Before Christmas, who are rare to see, come out for the Halloween party! Some other exciting characters are; Lots o' Hugging Bear from Toy Story 3, Queen of hearts and Tweedle Dee and Tweedle Dum from Alice and Wonderland. For the princess lovers, Ariel and Prince Eric have been known to show up to party along with Moana. Try to spot Stitch dressed up as Elvis, or Winnie the Pooh and friends in their very own Halloween costumes! Each special character adds to this amazing event, keep your eyes open all night for some of these rare character sees and meet and greets!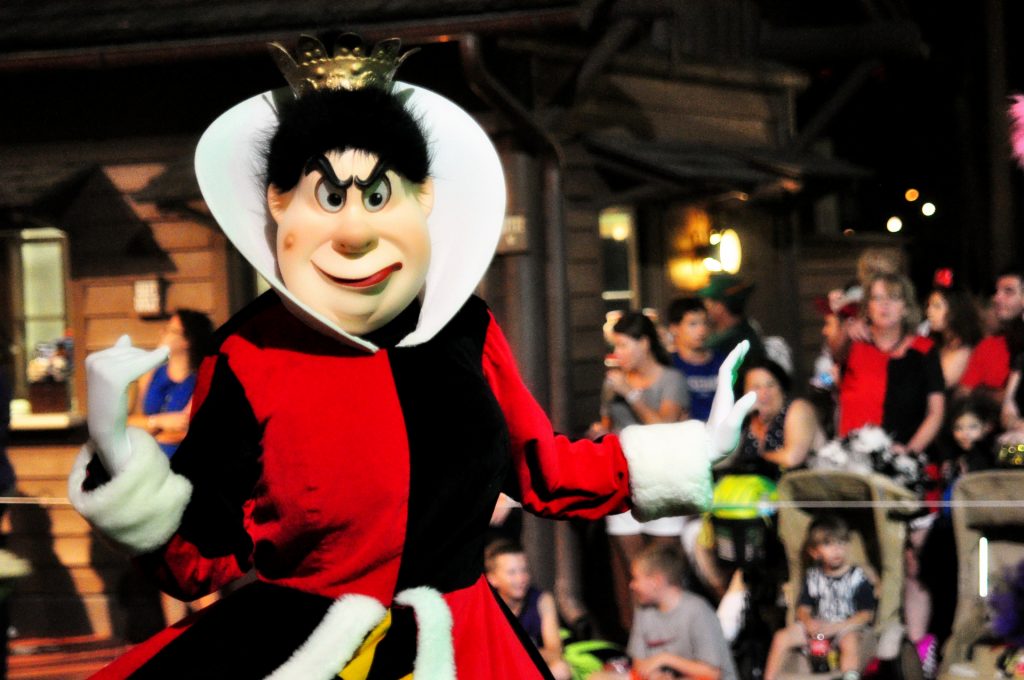 The Halloween Parade
Mickey's Boo-to-You Halloween Parade is one not to miss! This electrifying and haunting parade will leave you speechless. Jack Sparrow's boat along with his deadly pirate crew gives you the spooks, while Princess Penelope and Wreck it Ralph will rock your socks off (be sure to take a big wiff when they go by, it will smell like candy). Don't miss the Mad Hatter and the Queen of Hearts, who if you don't watch out might just be off with your head. Incredible and magical characters and floats along with street dancers that will interact with the crowd, make this seasonal parade a must see. It will leave you haunted and chilled while counting up your candies from your trick or treat bag!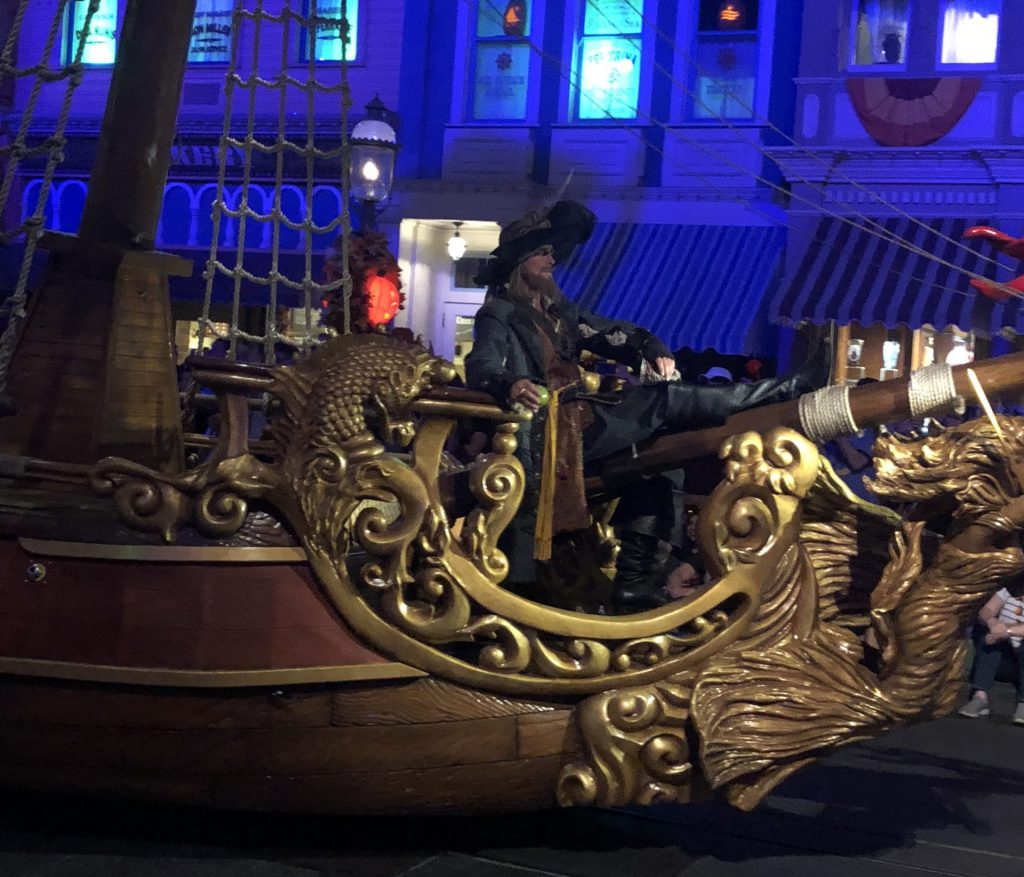 The Castle Show
The castle shows are always a show stopper whenever you're at Magic Kingdom, but on MNSSHP nights it is even more incredible and of course spooky! This year the castle show will be the Hocus Pocus Villain Spectacular, where the 3 sinister sisters bewitch Magic Kingdom as Mickey and friends defend. Some of our favorite super villains will make an appearance during this fantastic show, so be on the lookout. Be sure to try and snag a front row spot to enjoy this once a year show!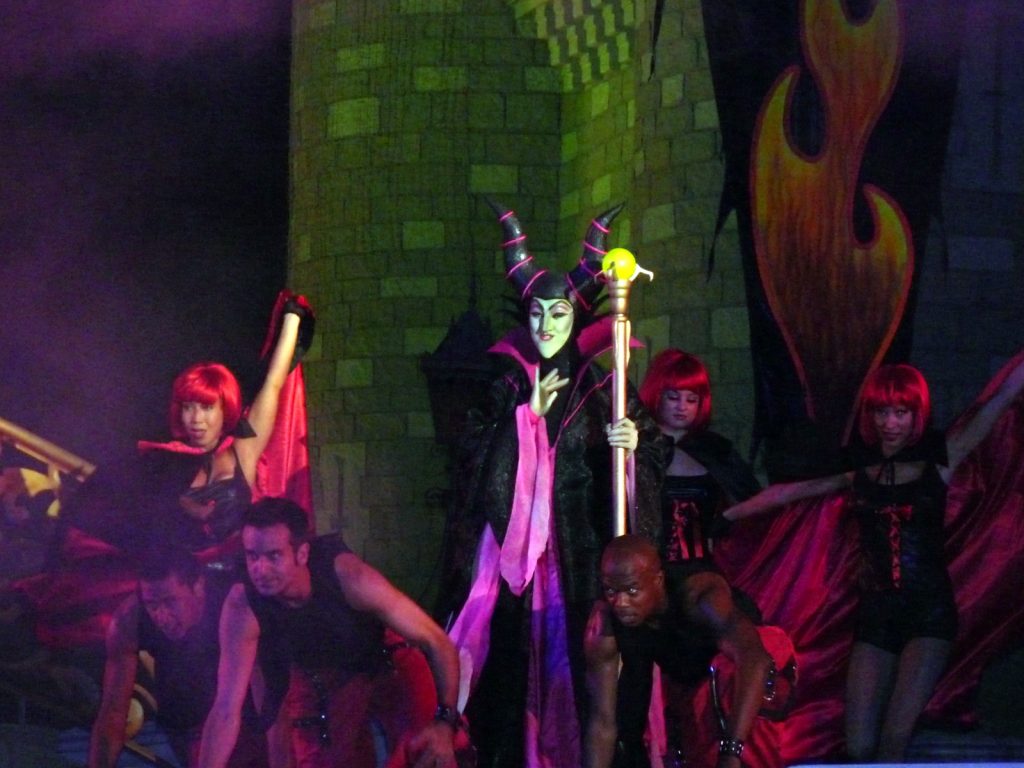 Trick-or-Treating In Costume
One of my favorite things to see at MNSSHP is the creativity of park goers and their costumes! The most fun ones are to see the groups who dress up in theme. Halloween is a night in which we can all dress up and be anything or anyone we want to be, and MNSSHP is a night for that as well. Trick-or-treating as your favorite Disney character in Magic Kingdom is one of the best and most fun experiences. There are stations throughout the park for you to grab some candy, and have no fear if your little one has allergies; Disney has special allergy friendly candy as well. Special treats only offered during MNSSHP are always floating around too, so be sure to leave room for some special, spooky delicacies you won't want to miss!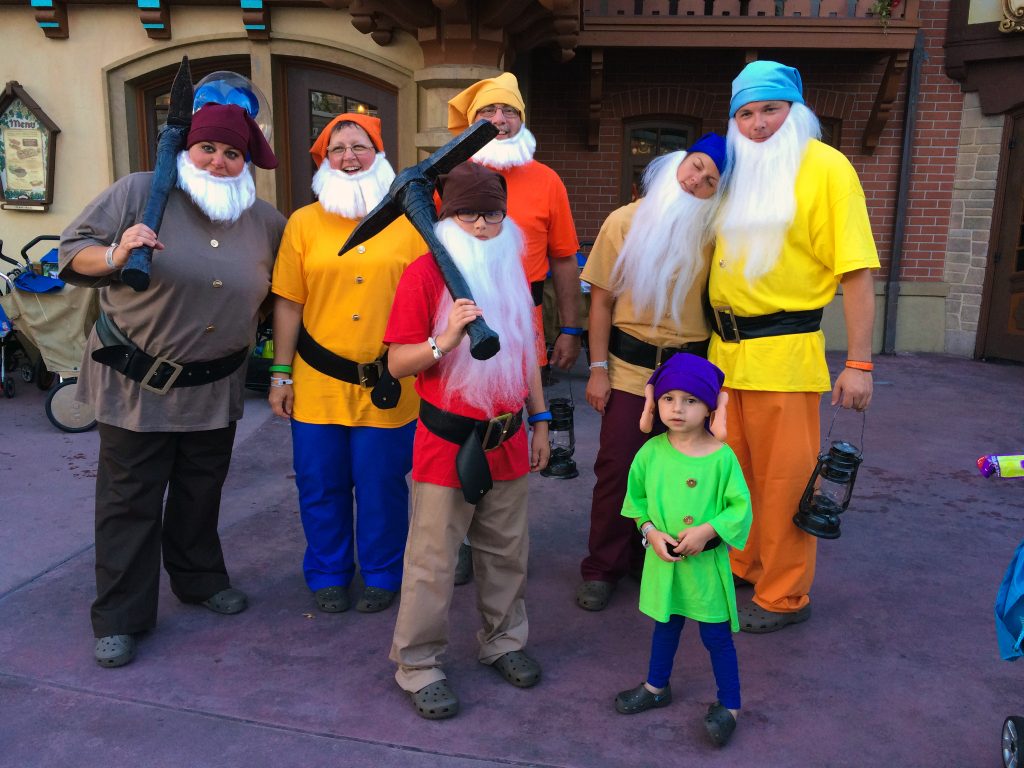 On top of the rare characters, the haunting parade and castle show and trick or treating in costume, MNSSHP also has a special Spooktacular twists on some of your favorite attractions. The Mad Tea Party, Space Mountain, Monster's Inc Laugh Floor, all have special Halloween surprises! So it is easy to see why such a fun filled Halloween night with Mickey and friends is easily my favorite, and maybe yours as well, special Disney event. Buy your tickets now for the best Halloween party around!
Written by
Erin Bonsall
Contributing Writer
Erin is a stay at home mom of 4 little boys outside Charlotte, NC. She remembers one magical Disney trip at a young age, but having children made her want to bring her own kids to the happiest place on earth! One trip 7 years ago started a love for everything Disney! Now her family visits Disney World as much as possible and it is their favorite place to make magical memories!