Magic Kingdom's Fireworks Throughout The Years
To many guests, seeing fireworks are a must-do experience during their trip to Walt Disney World. Since the day Magic Kingdom opened its doors on October 1st, 1971, there have 3 standard operation fireworks displays and several holiday specific shows. Disney World's fireworks have always been a magical way to wrap up a day of memory making at the park. The World's Most Magical Celebration, Walt Disney World's 50th anniversary, brought a brand new fireworks show to Magic Kingdom. The new show, Disney Enchantment, began occurring nightly at Magic Kingdom on October 1st.
Here is a look book at the iconic nighttime fireworks spectaculars that have graced Cinderella Castle throughout Disney World's 5o years.
Fantasy In The Sky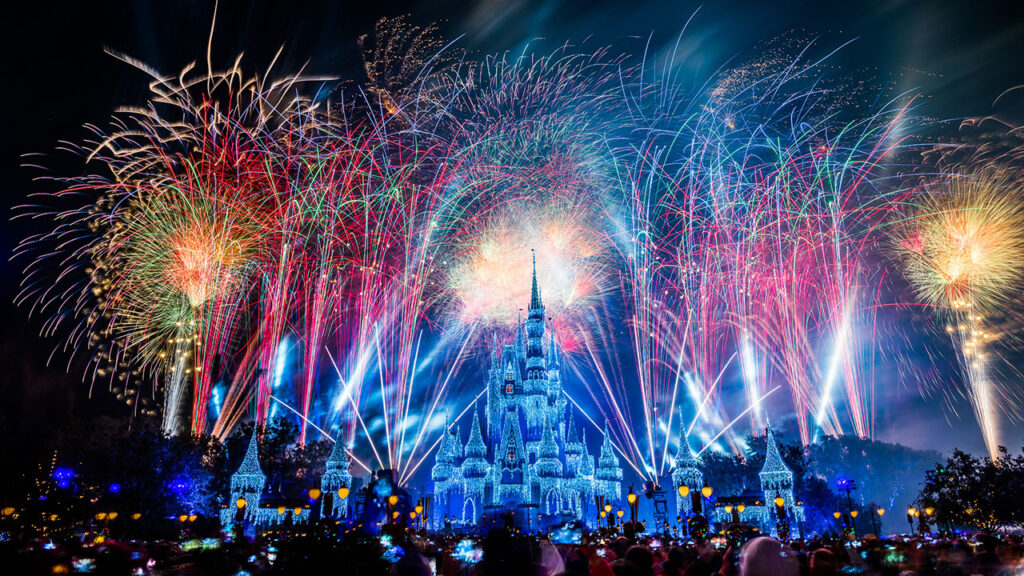 Magic Kingdom's first fireworks display, Fantasy in the Sky, ran from 1971 to 2003. This show was fashioned after Disneyland's version which began in 1958. Disneyland's version was created when Walt Disney envisioned Sleeping Beauty Castle as the backdrop for nighttime fireworks. Originally, this show was designed to keep guests in the parks longer. When Magic Kingdom opened, Fantasy in the Sky was duplicated but with a bigger budget, larger space, and longer run time. Songs featured in Disney World's Fantasy in the Sky included: "When You Wish Upon A Star", "A Dream Is A Wish Your Heart Makes", "Mickey Mouse March", and many more.
Wishes: A Magical Gathering Of Disney Dreams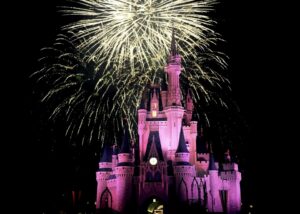 After 32 years, Fantasy in the Sky was replaced by Wishes: A Magical Gathering Of Disney Dreams in 2003. Hosted by Jiminy Cricket, this fireworks display focused on the wishes of Disney's most beloved characters. Belle, Peter Pan, Hercules, and Cinderella were some of the characters featured in Wishes. Additionally some of Disney's classic villains, like Maleficent and the Snow Queen, made an appearance. Throughout the show, the colors reflected on Cinderella Castle would change according to the wish and story being told. Perhaps the most exciting aspect of Wishes was when Tinkerbell would take flight from the top of Cinderella Castle.
Happily Ever After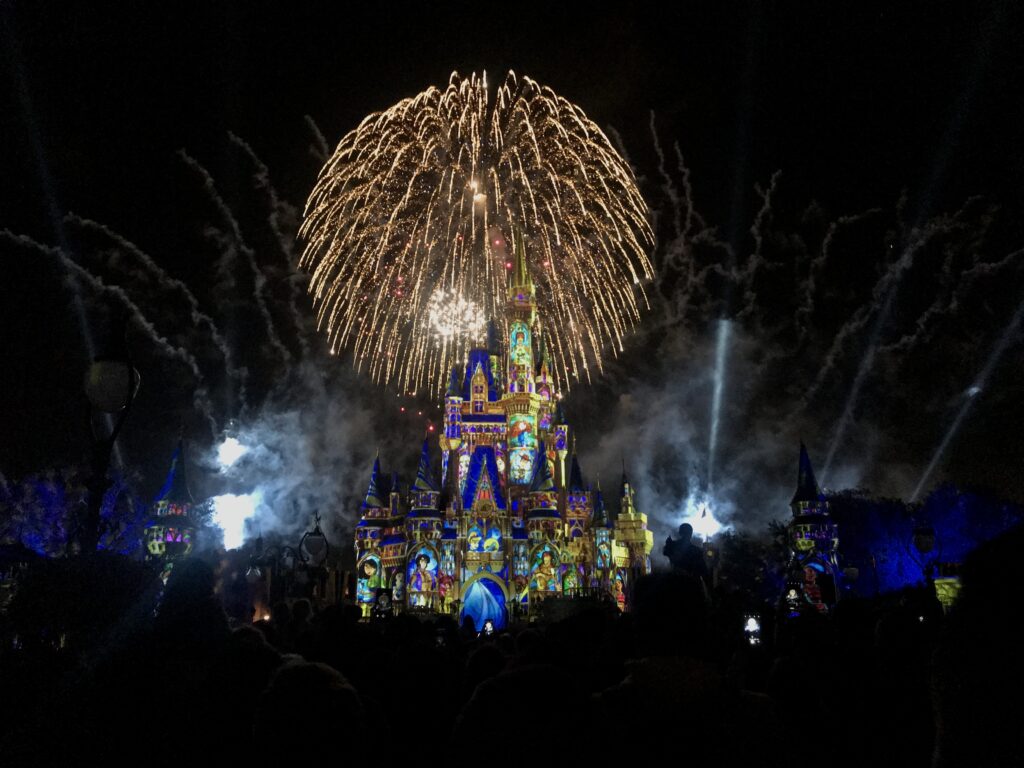 In May of 2017, Wishes had its last showing to make way for a new fireworks display: Happily Ever After. This show featured the most technologically advanced projection mapping in Disney Parks history, as well as lasers, searchlights, and pyrotechnics. The title song was recorded by a 75-piece orchestra and was sung by Angie Keihauer and Jordan Fisher. Longer than Wishes by 7 minutes, Happily Ever After incorporated even more characters, such as Tiana, Merida, Quasimodo, Tarzan, Jack Sparrow, Mulan, and Mufasa. Happily Ever After was meant to inspire guests to reach out and find their own Happily Ever After.
Disney Enchantment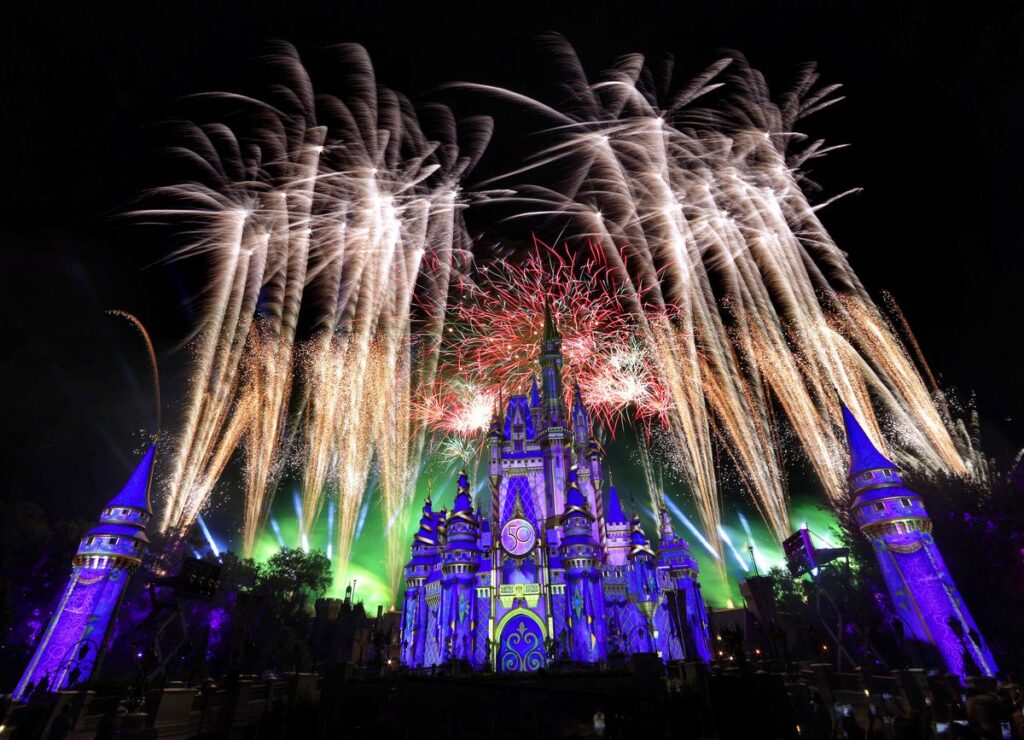 Disney World's 50th anniversary brought a brand new nighttime extravaganza to Cinderella Castle. Disney Enchantment presents the wonder of friendship, love, and fun through Disney's classic songs, enhanced lighting, and fireworks. Projection effects are displayed as part of Disney Enchantment on the castle as well as down Main Street U.S.A. The show features a new original song sung by Phillip Lawrence and Kayla Alvarez. Characters in Disney Enchantment include Miguel, Judy Hopps, Moana, Raya, Luca, and Wreck-It-Ralph. As Tinkerbell makes her flight from Cinderella Castle she spreads gold pixie dust and encourages all guests to believe in themselves and the magic around them.
Which of Disney World fireworks shows is your favorite? Let us know in the comments!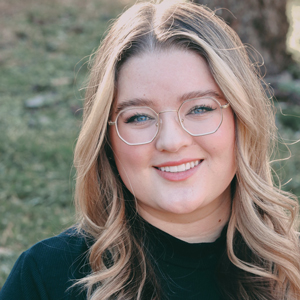 Written by
Emily Murray
Contributing Writer
For as long as Emily can remember, Disney has played a huge role in her life. Her infatuation with Disney resulted in many hours spent rewatching Toy Story and creating multiple powerpoints to convince her parents to book yet another vacation to the "Most Magical Place on Earth". In 2015, Emily followed one of her dreams and moved to Orlando, Florida where she spent just over five years working for the mouse in three separate roles. Emily is passionate about writing and using words creatively and concisely. She loves to make others laugh and hopes to sprinkle a little bit of magic into everything she does.