Put on a pair of opera glasses for this 3D show at Magic Kingdom led by Maestro Mickey, Donald, and the PhilharMagic Orchestra.
Mickey's PhilharMagic Details

| | |
| --- | --- |
| Walt Disney World Park | Magic Kingdom Park |
| Location in Park | Fantasyland |
| Height Restrictions | Any Height |
| Age Interests | All Ages |
| Thrill Type | 3D Show |
| Hours | 9:00 AM to 11:00 PM |
| Wait Times | Low wait times |
| Genie+ | Yes |
| Accessibility Information | May remain in Wheelchair/ECV, audio description, handheld captioning, assistive listening |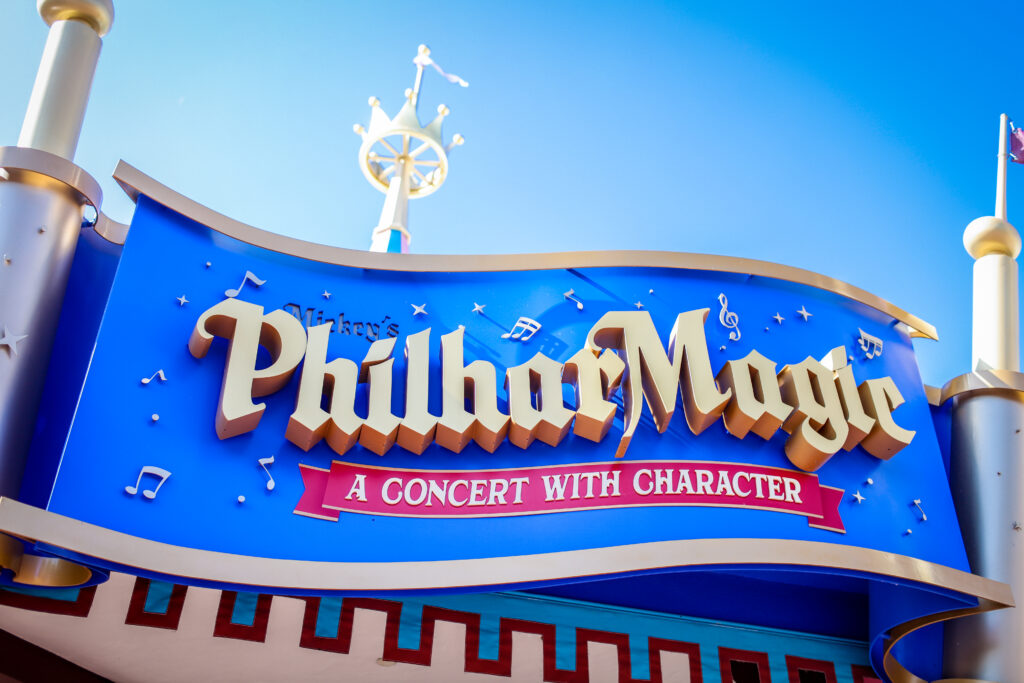 Attraction Overview
Mickey's PhilharMagic is a 12 minute long 3D show that immerses you in the magic of Disney music. With the help of some yellow opera glasses and a 150-foot, 180-degree seamless wraparound screen, you will truly feel like you have been dropped into a Disney movie. Children are sure to be enchanted by the show's in-house effects, such as water splashes, bubbles, and scents.
While Mickey's PhilharMagic features classic and new Disney characters, the biggest player in this show is Mickey's Sorcerer Hat. The show beings with Donald Duck finding and putting on this hat. Donald tries to use the hat to lead the PhilharMagic Orchestra when he magically sent into a dream world of Disney animation and music.
This animated 3D experience features songs from classic Disney films like Beauty and the Beast, The Lion King, Peter Pan, Aladdin, and The Little Mermaid. Recently, Mickey's PhilharMagic was updated to include a brand new scene. "Un Poco Loco" from Pixar's Coco is now part of the show.
Map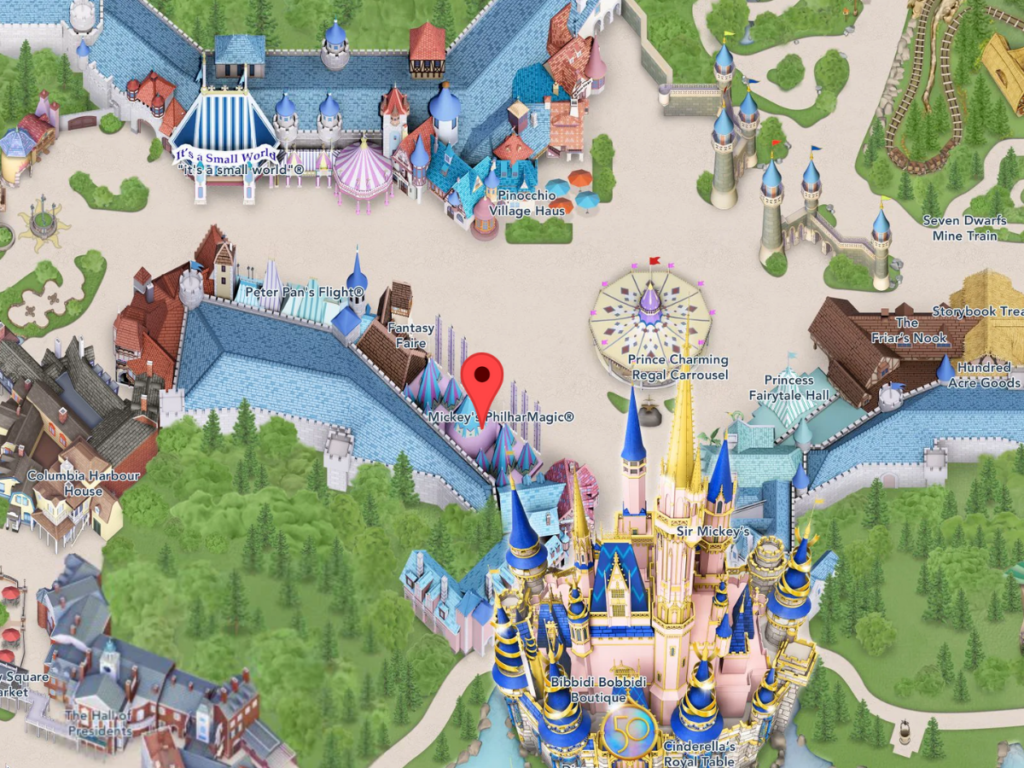 Location & Wait Times
Mickey's PhilharMagic is in Fantasyland at Magic Kingdom. This attraction sits behind Cinderella Castle and next to Peter Pan's Flight. The wait time for Mickey's PhilharMagic is typically around the length of show. This means you usually won't wait much longer than about 15 minutes. When the park is busier, wait times may be a little bit longer but not normally more than 25 minutes.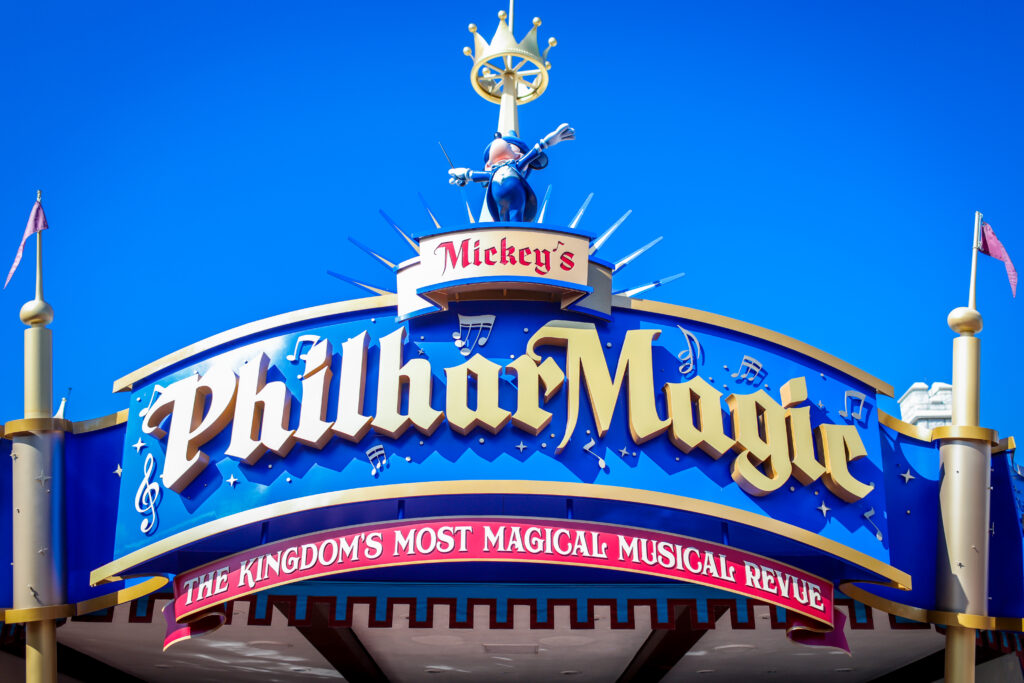 Queue Experience
The line for this ride has two parts: the main queue area and the lobby. When you enter the attraction's line, you will walk through two large open doors where you will see a the image of Maestro Mickey and his sorcerer's hat. As you weave through the queue area, you will see that walls are covered with posters of productions that were formerly performed at this concert hall. The posters feature characters like Hades, Ariel, Genie, Wheezy, and The Three Caballeros.
Once in the theater's lobby, you will pick up your opera glasses which will help immerse you in the 3D effects of Mickey's PhilharMagic. While you wait for the Concert Hall's doors to open "automagically", you will hear the scores from the Fantasia films along with other Disney animated movies.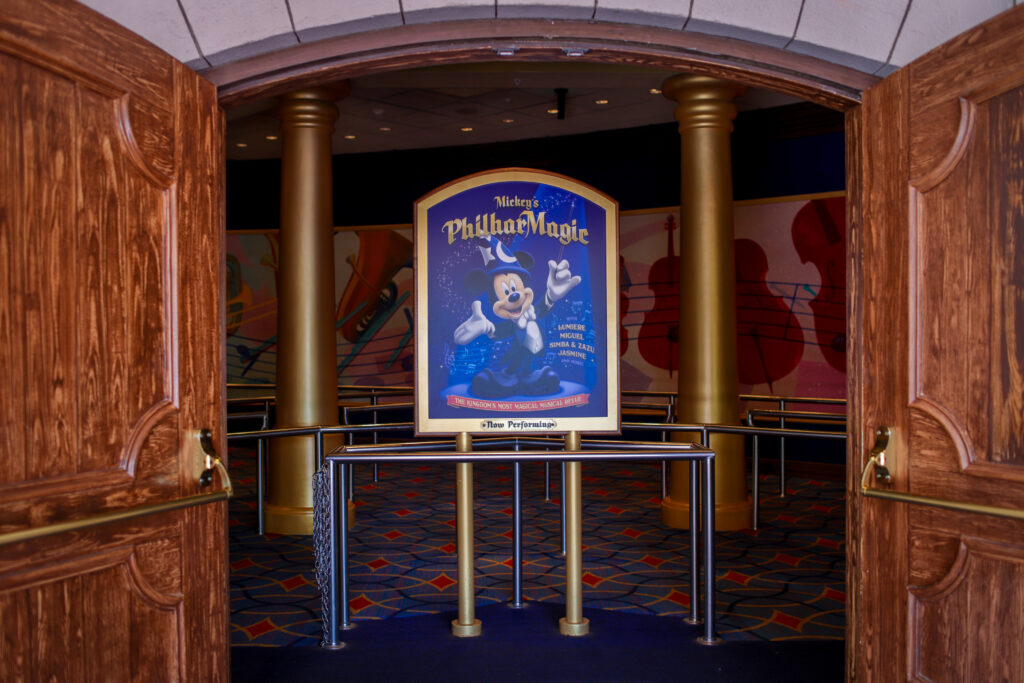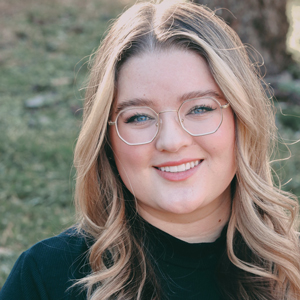 Written by
Emily Murray
Contributing Writer
For as long as Emily can remember, Disney has played a huge role in her life. Her infatuation with Disney resulted in many hours spent rewatching Toy Story and creating multiple powerpoints to convince her parents to book yet another vacation to the "Most Magical Place on Earth". In 2015, Emily followed one of her dreams and moved to Orlando, Florida where she spent just over five years working for the mouse in three separate roles. Emily is passionate about writing and using words creatively and concisely. She loves to make others laugh and hopes to sprinkle a little bit of magic into everything she does.