Help Mike Wazowski and other monster comedians generate energy for Monstropolis when you watch Monsters Inc. Laugh Floor at Magic Kingdom!
Monster's Inc. Laugh Floor Details

| | |
| --- | --- |
| Walt Disney World Resort Park | Magic Kingdom |
| Location in Park | Tomorrowland |
| Height Restrictions | Any Height |
| Age Interests | All Ages |
| Thrill Type | Show |
| Hours | 10:00 AM to 10:00 PM |
| Wait Times | Low |
| Lightning Lane | Yes |
| Accessibility Information | May remain in Wheelchair/ECV |
Attraction Overview
Looking for a laugh? Head to the Monsters Inc. Laugh Floor at Magic Kingdom for a comedy show staring Mike, Roz, and the Monsters Inc. gang! This joke-filled show is hosted by Mike Wazowski and takes place in Monstropolis's laugh factory.
During this show, you will help Mike and the other comedians power Metropolis with your laughter. Your Monster of Ceremonies, Mike, hosts the various comedians for their acts. Some of the comedians who might perform during Monsters Inc. Laugh Floor are Buddy Boil, Sam and Ella, and Marty Wazowski.
While in line for the Monsters Inc. Laugh Floor, you can submit jokes that might be used for the show! This is done by sending in your favorite how via text message with a special code, your name, and your hometown. The chosen jokes are typically read by Marty Wazowski. Throughout the show, there are other options to interact and participate. You may be asked to help with one of the acts or even be labeled "that guy".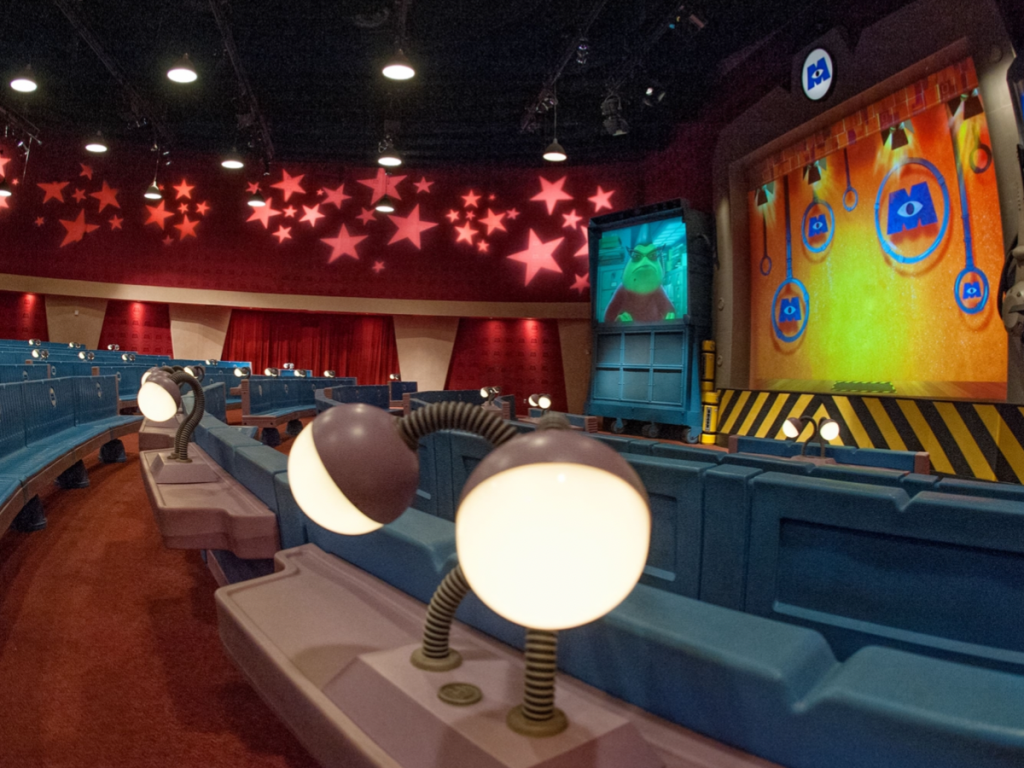 Map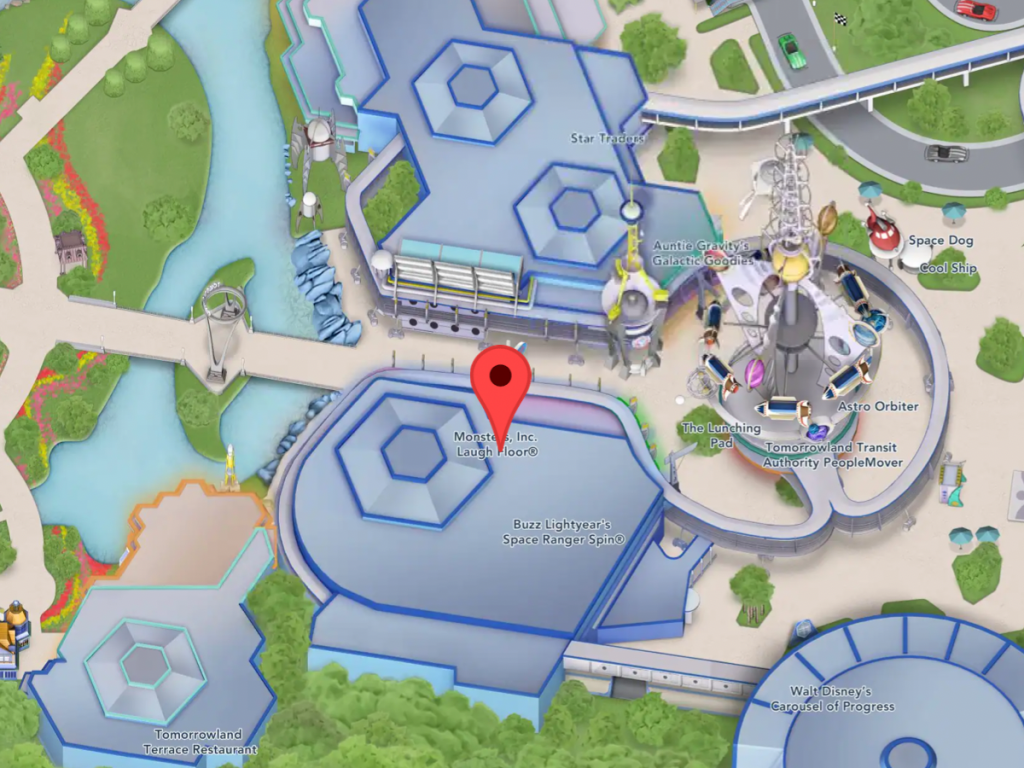 Location & Wait Times
Monsters Inc. Laugh Floor is located at in Tomorrowland at Magic Kingdom. As you enter Tomorrowland from the hub area, this attraction will be the first thing you see on the right. Buzz Lightyear's Space Ranger Spin is just past Monsters Inc. Laugh Floor. This show runs continuously from 10:00 AM to 10:00 PM. Because of this, there is not usually a long wait to see the show. Typically, the longest you will wait is the length of the prior show.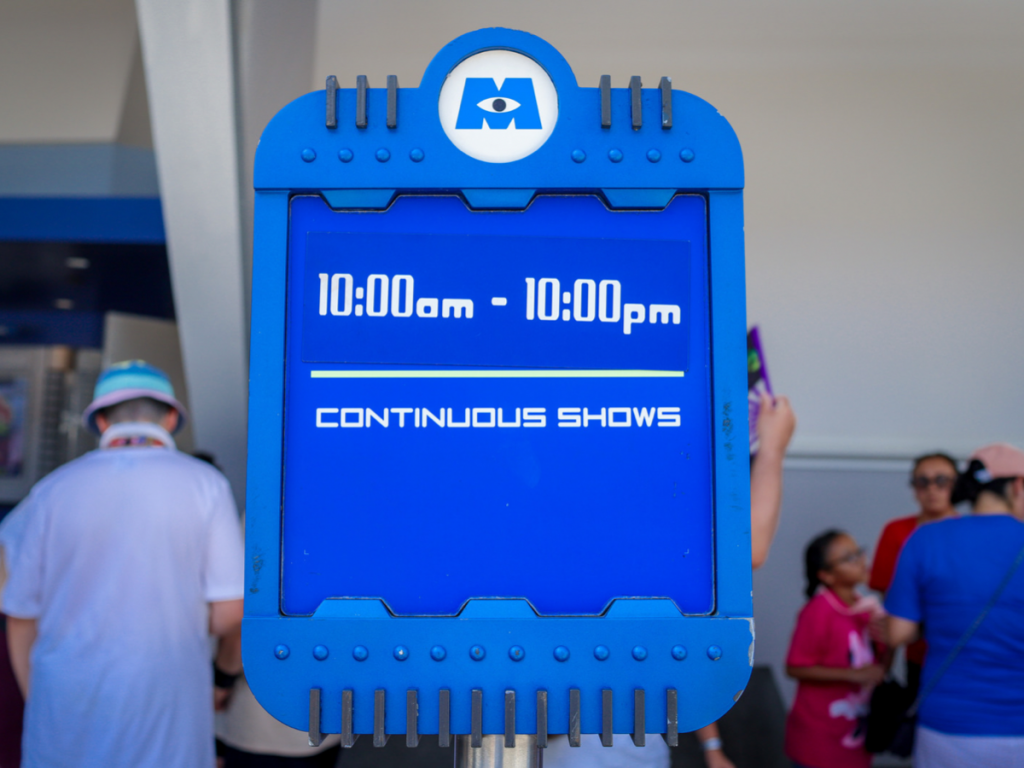 Queue Experience
Th queue for Monsters Inc. Laugh Floor begins outdoors. If the line is not very long, you will likely not spend too much time in the outdoor portion of the queue. Once indoors, you will walk through a short zig-zag queue before you enter the pre-show holding area. In this area, a short video is shown to prepare you for the show and give you instructions on how to submit your jokes.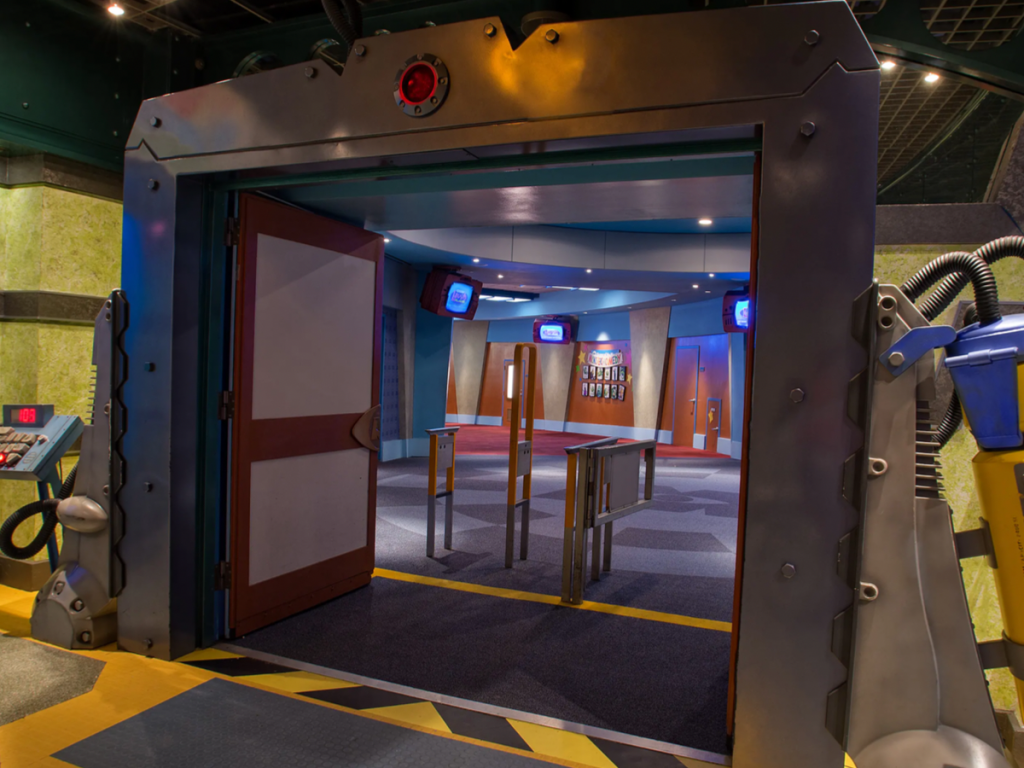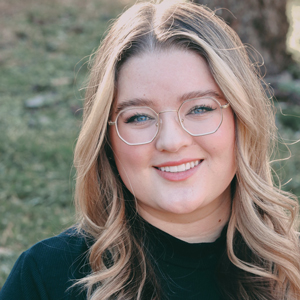 Written by
Emily Murray
Contributing Writer
For as long as Emily can remember, Disney has played a huge role in her life. Her infatuation with Disney resulted in many hours spent rewatching Toy Story and creating multiple powerpoints to convince her parents to book yet another vacation to the "Most Magical Place on Earth". In 2015, Emily followed one of her dreams and moved to Orlando, Florida where she spent just over five years working for the mouse in three separate roles. Emily is passionate about writing and using words creatively and concisely. She loves to make others laugh and hopes to sprinkle a little bit of magic into everything she does.