You're almost ready for your trip to Disney World. You've packed your bags, booked your rooms and decided where you're going to eat. But wait! There's one more thing you'll want to check before you leave: the height requirements for the rides! Don't worry, this guide will help you get to know Disney's height restrictions at each of the parks so you can ensure that you'll have the best time on your vacation.
Magic Kingdom
Magic Kingdom is well known for its nostalgia, many of the attractions there remind people of their youth. Therefore, most of the rides are meant to appeal to a younger audience and almost any person can enjoy a majority of the rides.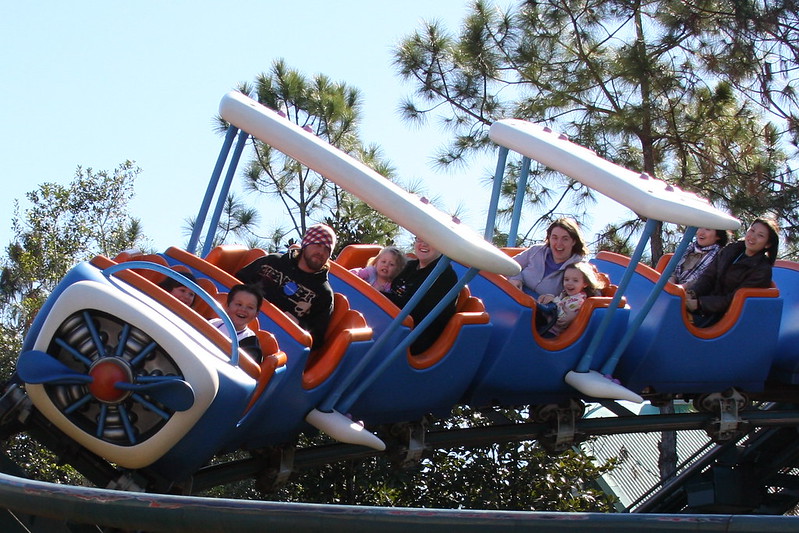 There are a few rides that do have a height requirement such as Space Mountain, Splash Mountain and the Seven Dwarfs Mine Train, which boast a 44 inch, 40 inch and 38 inch requirement respectively. The only other rides at Magic Kingdom that have height restrictions are The Barnstormer (35 inches), Big Thunder Mountain Railroad (40 inches) and Tomorrowland Speedway (32 inches).
EPCOT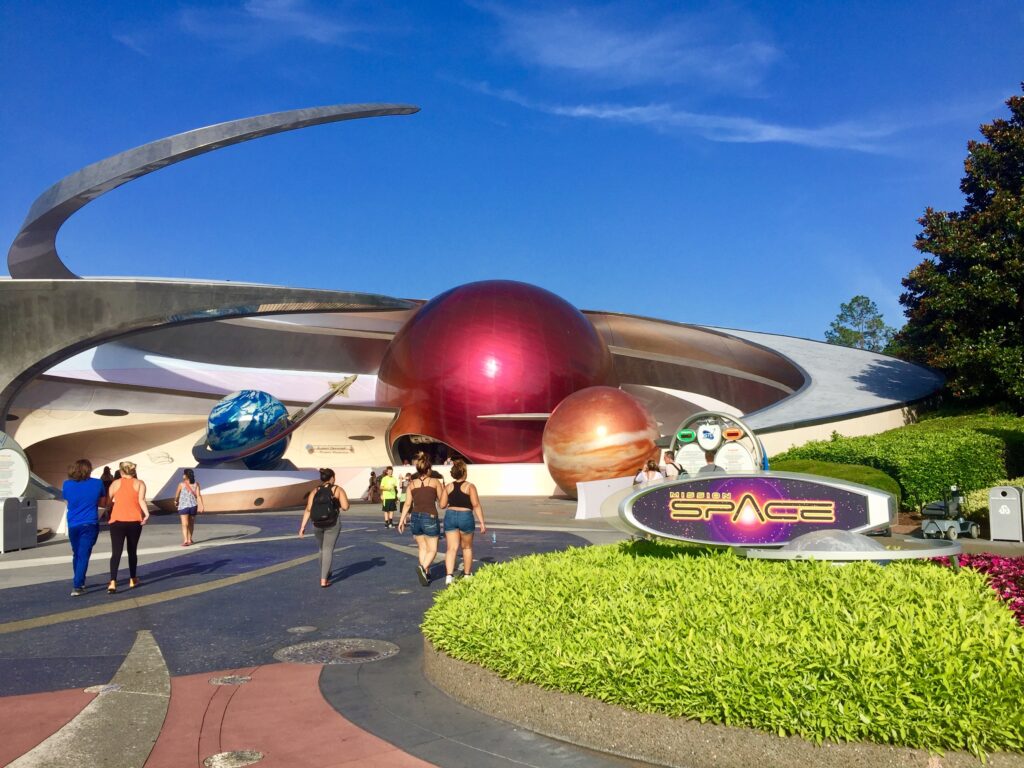 At Epcot most of the attractions aren't rides but are more food and restaurant based. Epcot's unique theme allows you to see a plethora of different cultures without ever leaving the United States. The park does this with a variety of walk through attractions and shows. However the few thrill rides located at Epcot do have height requirements, such as Mission Space, Soarin' and Test Track which all require riders to be at least 40 inches tall. 
Hollywood Studios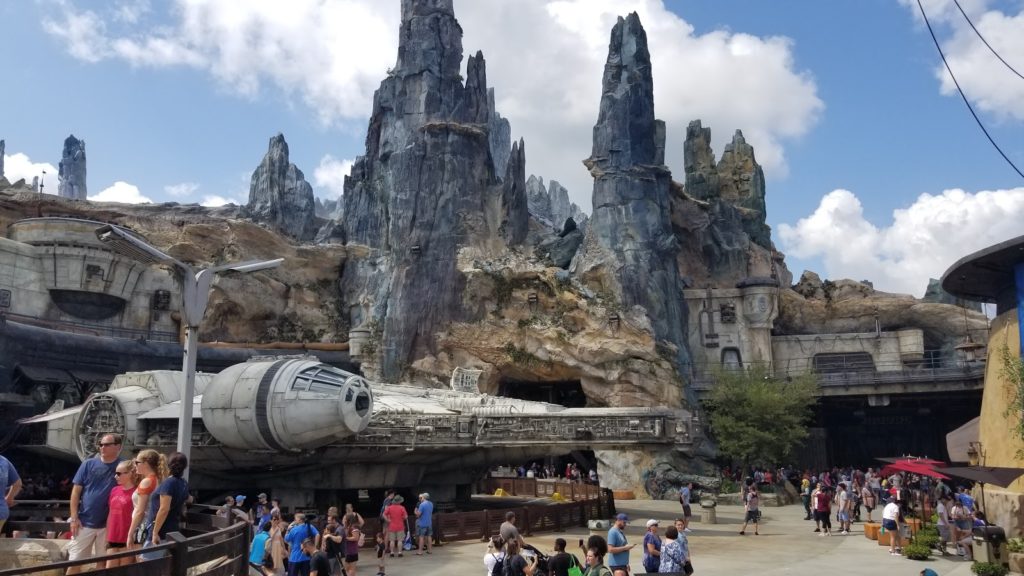 A lot of Disney's fast paced roller coasters are located at Hollywood Studios. However, if you're taller than 48 inches then you will have no problem riding any of the rides at Hollywood Studios as this is the requirement for Rock 'n' Rollercoaster. The shortest height restriction in the park is 32 inches for the Alien Swirling Saucers. While most of the rides at Hollywood Studios do have height restrictions, there are a couple, Toy Story Mania! and Muppet Vision 3D, that have no height restriction at all. These are rides that the whole family can enjoy!
Here is the full list of rides at Hollywood Studios with height restrictions and their minimum height requirements:
Animal Kingdom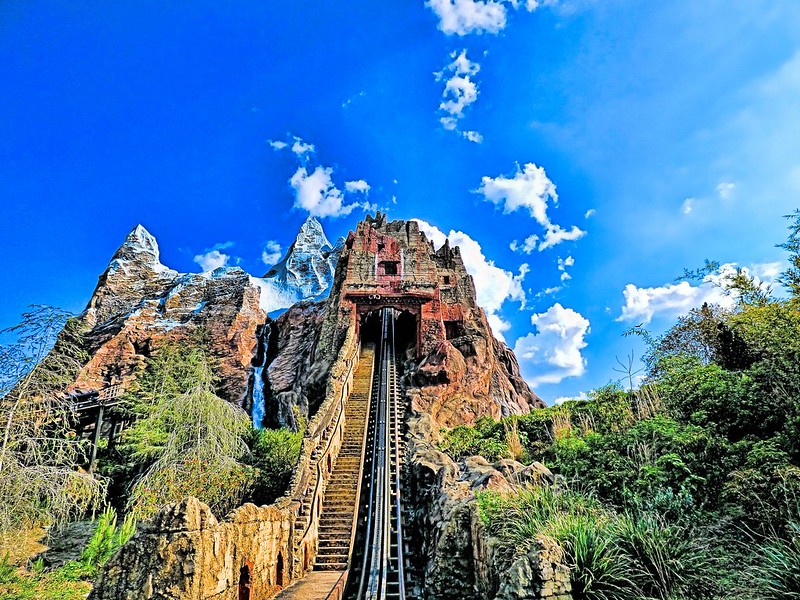 At Animal Kingdom the tallest height requirement is 44 inches for both Avatar Flight of Passage and Expedition Everest. The only other rides that require you to be certain height at Animal Kingdom are DINOSAUR (40 inches) and Kali River Rapids (38 inches). 
Although there are many rides that expect guests to meet the height requirement, Disney still wants to make it so everyone at the parks will have fun. Therefore, there are plenty of rides designed for small children and other rides more suitable for teens and adults.
Many kids may feel able to ride even the toughest rides at Disney, but the requirements are in place because the rides were engineered with guest safety in mind. It might be frustrating if someone in your party can't enjoy a ride, but at Disney safety is the number one concern. Keep in mind that because safety is the number one priority at the parks, Disney makes sure to have more than one height checkpoint on each ride. 
Now that you know Disney's height restrictions you can really plan your trip to the parks ahead of time to make the most of your vacation. For more information on height restrictions at the Disney World parks, see the full list of Disney attractions with height restrictions.
Gio Lambert
DVC Shop Contributing Writer