Explore the mystery and see the legendary Yeti yourself on this journey. Expedition Everest is a high-speed train roller coaster that takes you forwards and backward into new heights. If you're looking for a thrill of a ride, this is the right adventure for you.
Expedition Everest Details

| | |
| --- | --- |
| Walt Disney World Park | Animal Kingdom |
| Location in Park | Asia |
| Height Restrictions | 44" or taller |
| Age Interests | Kids, teens, and adults |
| Thrill Type | Thrill ride, dark, big drops |
| Hours | Open to close |
| Wait Times | Typically 30 minutes |
| FastPass+ | Yes |
| Accessibility Information | Must be transferable |
Ride Overview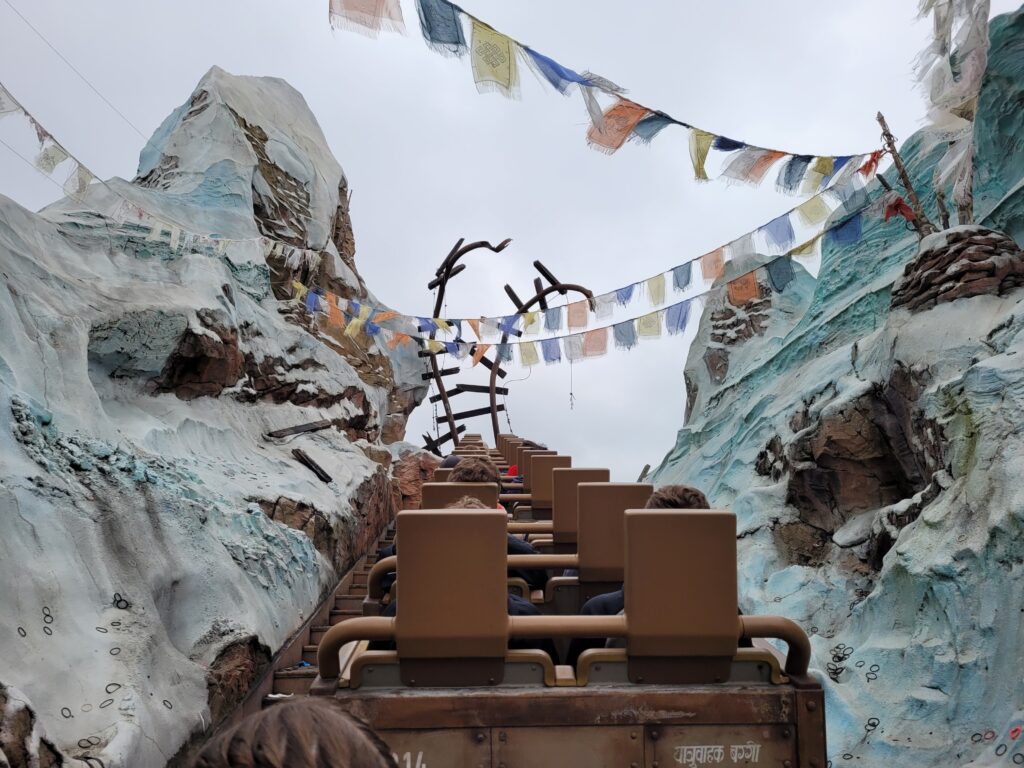 During your time in the land of Asia, you may hear of the legendary Yeti who lives on top of Mt. Everest. To see if the Yeti is real for yourself, you can join the hunt by riding on a high-speed train roller coaster through the mountain. Expedition Everest is a ride for the brave as it features loud noises, dark rooms, high speeds, and big drops. In this endeavor, you will find yourself in dark caverns going forwards and backward. Once you get to the top, you can expect a significant drop that you won't be able to forget.
Expedition Everest opened on April 7, 2006, in Disney's Animal Kingdom. It took six years of research for Imagineers to create this adventurous ride. This included Imagineers going to the Himalayas to find inspiration and study the mountain's architecture. When it comes to mountain rides at the parks like Splash Mountain, Big Thunder Mountain, and even Space Mountain, Expedition Everest is the tallest of the mountain attractions.
Map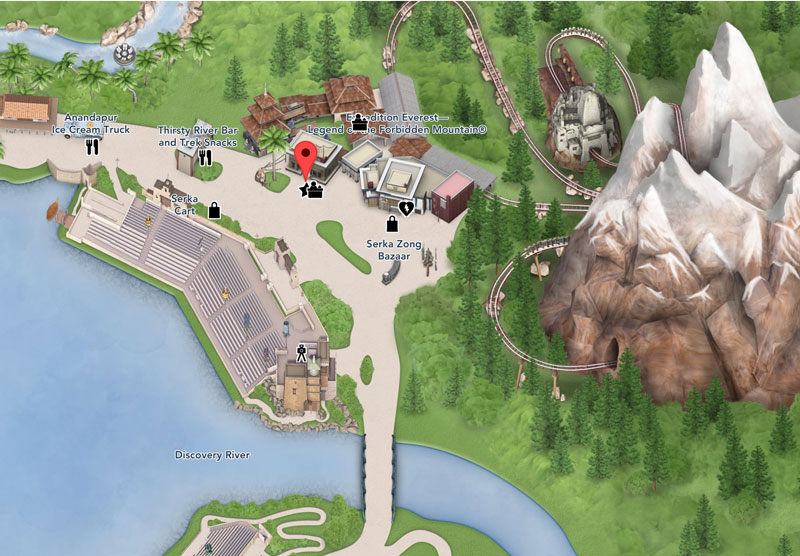 Location and Wait Times
Expedition Everest is located in the Asia area of Animal Kingdom. The huge mountain is hard to miss as it is the tallest attraction in the area and is directly across from the Discovery River viewing area.
Being one of the most popular thrill rides located at Animal Kingdom, wait times for Expedition Everest are generally quite long. Guests can expect to wait from 60 – 90 minutes throughout the day. Lines are usually shorter at park opening.
Queue Experience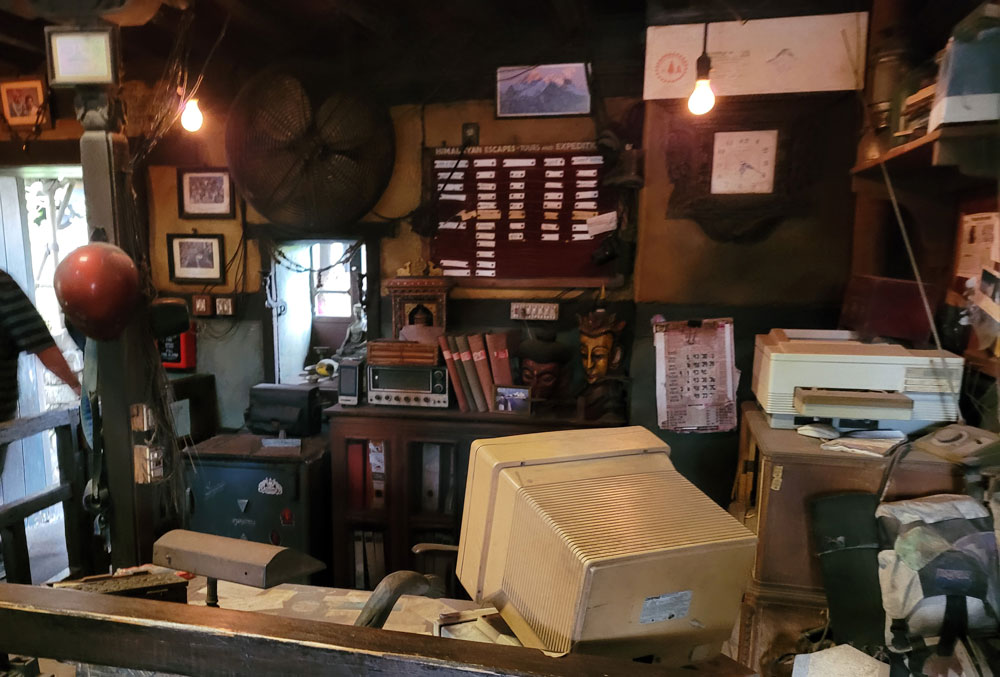 The ride queue for Expedition Everest is half in air conditioning and half outdoors, which helps guests maintain comfort on those hot days in the parks. While going through the standby queue, you will see a shrine, museum of artifacts, and many other items showing the Yeti legend. Before you head out to your expedition, you will see the giant footprints of the Yeti you are hoping to get a glimpse of on the mountain.
Expedition Everest is not actually a replica of Mount Everest, unlike many people may assume. The storyline is that pre-existing buildings of this village were repurposed for a tour company called Himalayan Escapes. If you look at details throughout the queue, you will see buildings which were originally used for a tea company.
Once you make your way through the queue, you will see the repurposed steam train that you will take through the mountain. Originally these trains were used to harvest tea for the company that existed prior to the tour service you are traveling with. This forbidden mountain is known to have a Yeti that protects this precious land. Guests have to make sure to stay clear of the Yeti if they don't want to upset him. The Yeti is known to be strong enough to rip apart the train tracks, so you never know what to expect on this wild ride.
Bobby Asen
DVC Shop Contributing Writer