DINOSAUR is a dark thrill ride attraction that takes you through the primeval times in search of an Iguanodon. You can expect many surprises on your trip through the prehistoric forest as you face many dinosaurs. Some of these dinos are friendly and some are not. 
DINOSAUR Details

| | |
| --- | --- |
| Walt Disney World Park | Disney's Animal Kingdom |
| Location in Park | Dinoland U.S.A. |
| Height Restrictions | 40" or taller |
| Age Interests | Kids, tweens, teens, and adults |
| Thrill Type | Thrill ride, small drops, dark, scary |
| Hours | Park open till park close |
| Wait Times | 45 min + |
| FastPass+ | Yes |
| Accessibility Information | Must transfer from wheelchairs/ecv  |
Ride Overview
When beginning your quest on DINOSAUR, a paleontologist gives you the assignment to help bring back a particular dinosaur with a new invention. That invention is called a "Time Rover," and it's the vehicle that will take you through the attraction. Very similar to a safari truck, this rover can go back in time to the primeval times. You are warned, though, that a meteor shower is imminent, and you need to make back to the present before it's too late. 
As you make your way through the end of the queue, you will see the workings of a time machine all around you. You will be seated in your time rover, and that's when you're off to go back in time officially. Once you are transported to prehistoric times, you will immediately be driving through a forest, seeing many different creatures. Your mission is to find an Iguanodon, but on the way you will encounter velociraptors, pterodactyls, and many other not so friendly omnivorous dinosaurs.  
In the middle of your trek through the forest, you will start getting chased by an angry Carnotaurus. By the end of your ride, the Carnotaurus finds you just as you see the friendly Iguanodon you're supposed to bring back for your mission. Working together, you and the Iguanodon make it back all in one piece. Once you complete your assignment, you are unloaded from the attraction and are congratulated. 
Ride History
When Disney's Animal Kingdom opened in 1998, this attraction was titled Countdown to Extinction but changed to DINOSAUR in 2000. This name change was done to help promote the Disney movie titled "DINOSAUR," which featured the two main dinosaurs you see in the attraction. So the Iguanodon and Carnotaurus have always been the stars of the attraction. 
Map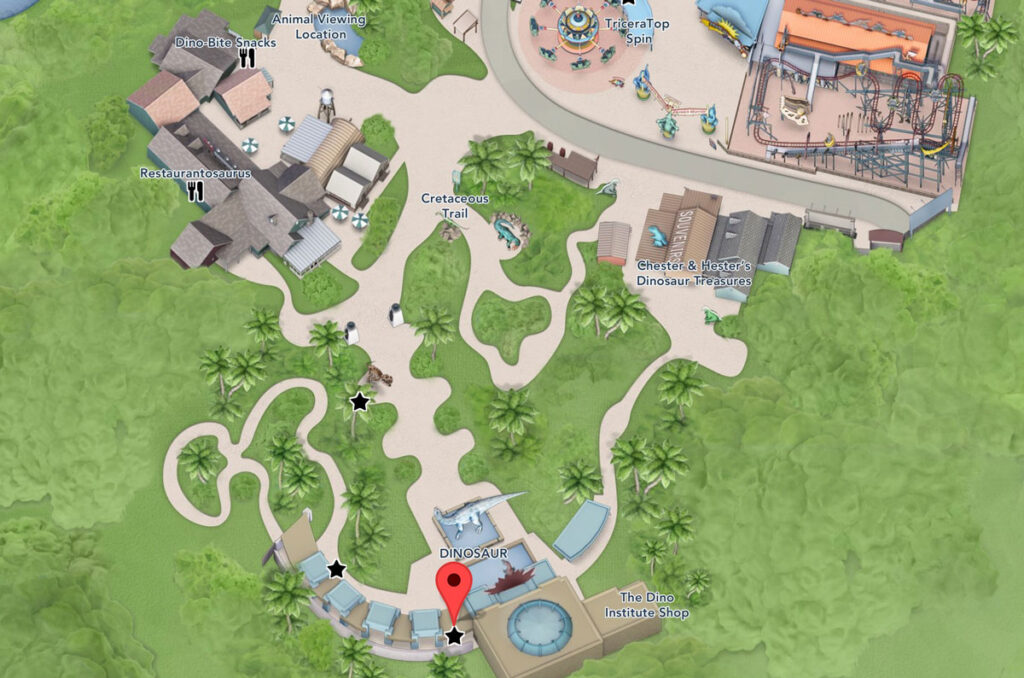 Location & Wait Times
DINOSAUR is located on the right hand side of Dinoland U.S.A.. Neighboring this attraction is the quick service restaurant Restaurantosaurus.
With this being a very popular ride in the park the wait time usually varies from 30 minutes to an hour wait. This attraction does offer Fastpass for a reduced wait. 
Queue Experience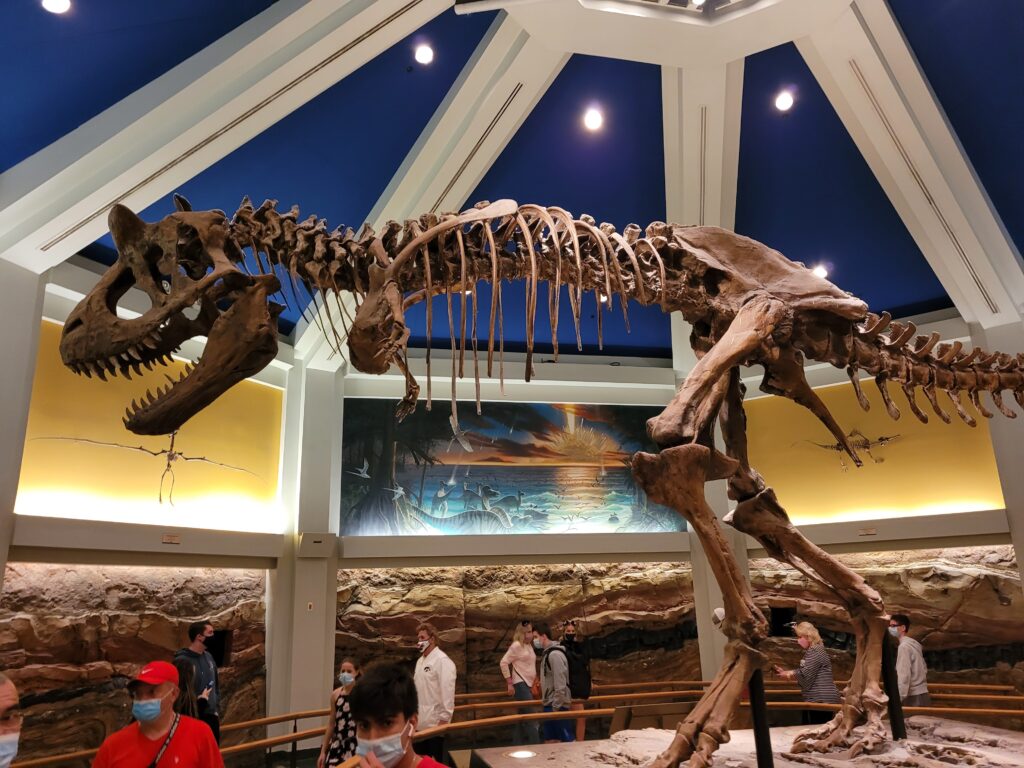 When entering the inside queue, guests will enjoy miniature exhibits and fossils about dinosaurs and mass extinction. As you walk through the main room for the queue, the fossils and displays get bigger. Bill Nye The Science Guy narrates history about dinosaurs and the mass extinction of the Earth. There is a giant scaled globe of Earth lit up to give a presentation on what happened many years ago to Pangea. The room's main feature is the giant fossil of a Carnotaurus leading you to the attraction's preshow room.
Featured image by Harshlight, flickr.com
Written by
Bobby Asen
Contributing Writer
Bobby has a strong passion for Walt Disney's stories and the Disney Parks. From taking vacations to the parks, to being an Annual Passholder, to working as a cast member for seven years at Magic Kingdom, his passion for Disney continues to grow. After visiting every Disney Park in the world, Bobby knew he wanted to share his experiences and his love for Disney in his writing.