Virtual design your very own car and take it on the ultimate test drive on EPCOT's Test Track.
Test Track Details

| | |
| --- | --- |
| Walt Disney World Park | Epcot |
| Location in Park | Future World |
| Height Restrictions | 40″ or taller |
| Age Interests | Kids, Adults, Teens, Tweens |
| Thrill Type | Thrill Ride, Small Drops |
| Hours | 11:00 AM to 10:00 PM |
| Wait Times | High |
| FastPass+ | Yes |
| Accessibility Information | Video Captioning, Must Transfer from Wheelchair/ECV |
Attraction Overview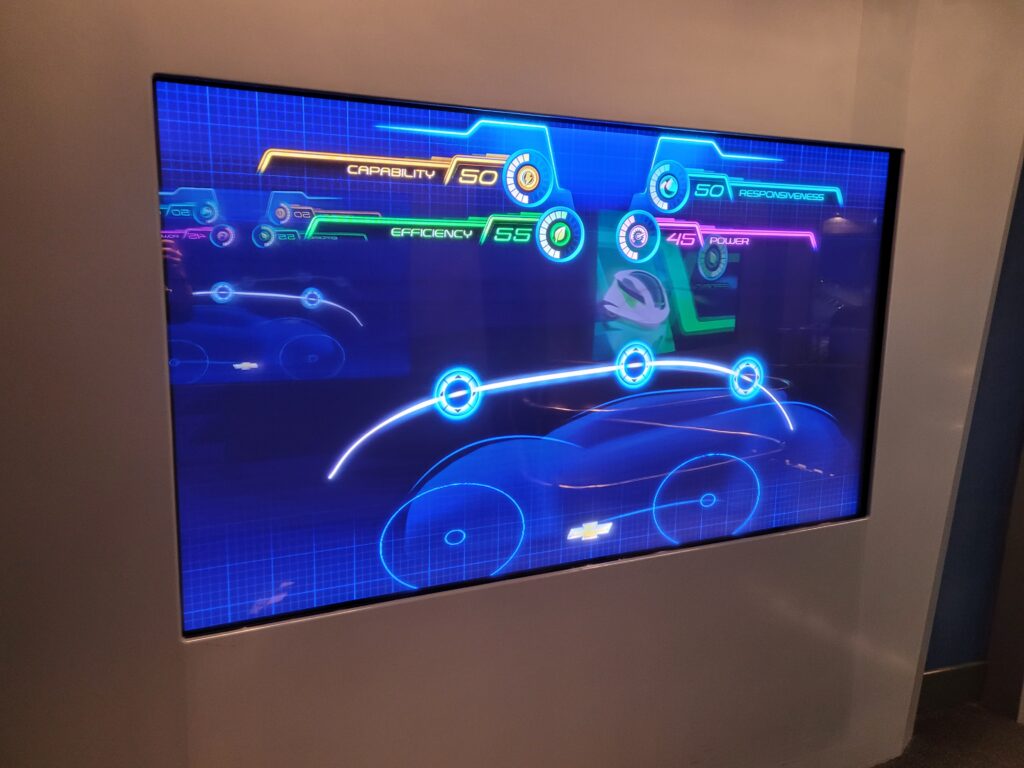 Test Track is one of the most unique attractions that Disney has to offer. It is a simulated concept car tester where guests get to first create their own virtual vehicle, and then put it through testing procedures.
This attraction originally had its soft opening on December 19, 1998 but there were some kinks that needed to be worked out. It officially opened on March 17, 1999. Originally Test Track was sponsored by General Motors, but after refurbishment in 2012 it became sponsored by Cheverolet, which is still the current sponsor for Test Track.
Guests will ride their "Sim Cars" on the SimTrack testing the safety of their vehicles. The simulated test consists of four parts: capability, efficiency, responsiveness, and power. During the ride, Test Track has many sudden stops and jerking movements, along with a high speed test at the end on an open track as a part of the testing. The high speed track runs outside of the building and the vehicles reach a speed of 64.9 mph, which makes this the fastest Disney ride in any park. All of these aspects of the ride make it quite the thrill.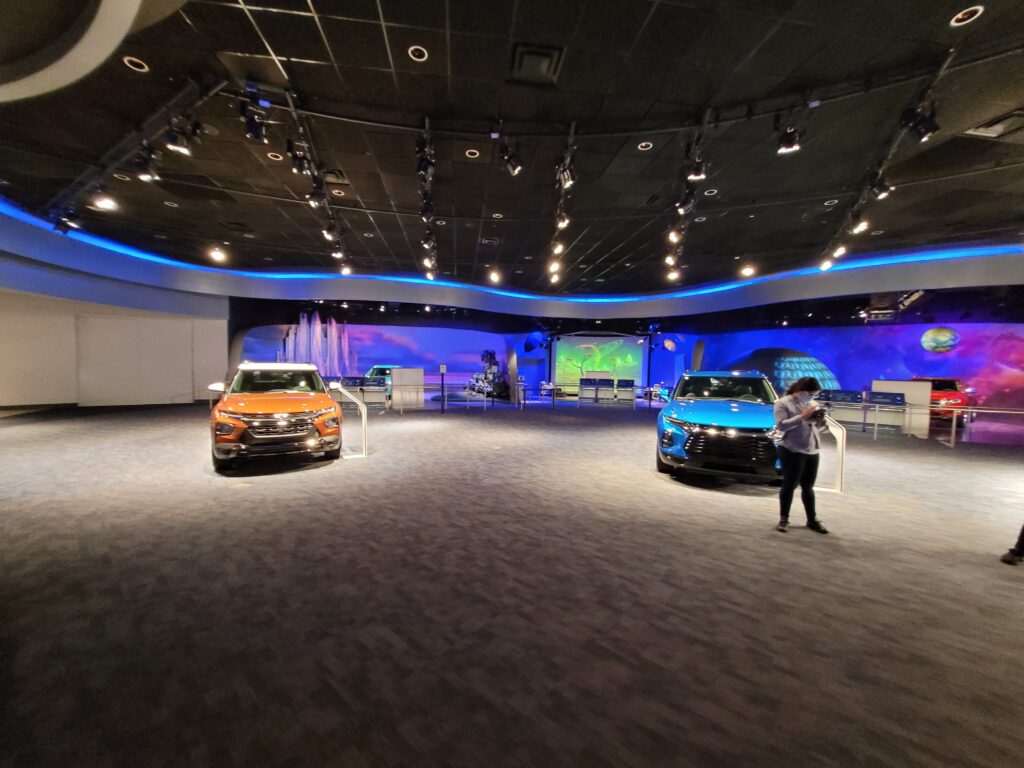 After the ride, there is still more fun to be had. Guests receive a report on how their car performed, get to film a commercial, and take their picture with their virtual car. Guests can even virtually race their creations to see whose car is best. There is even a showroom of real Chevrolet vehicles that guests are able to look at when they are finished with all their concept car fun.
Map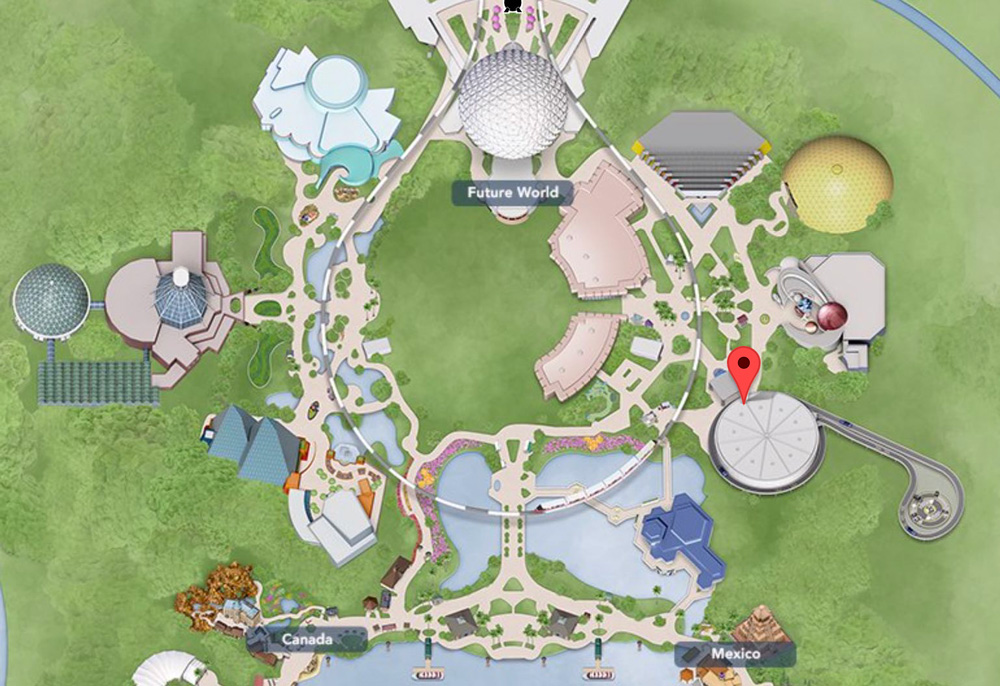 Location & Wait Times
Test Track is located in Future World next to Mission: SPACE. Chances are you won't miss it, due to the size of the line!
Wait times for this ride are usually quite high. This is one of the most popular attractions in EPCOT, and therefore should be the first attraction to visit at the start of your day.
Queue Experience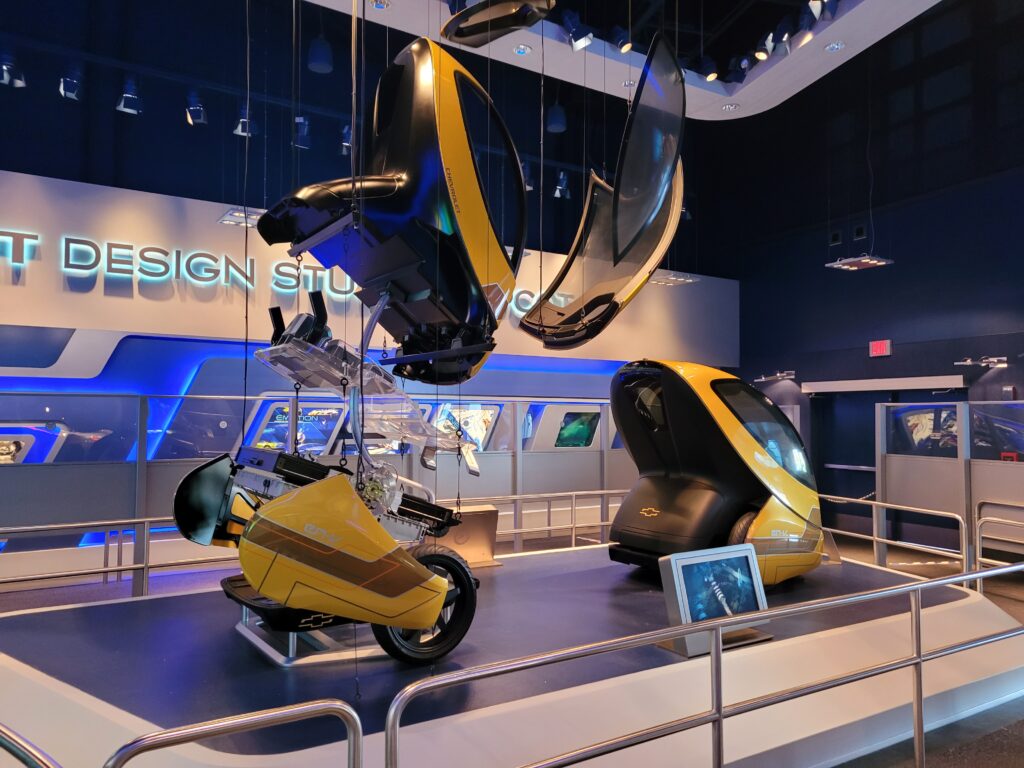 When guests enter the queue they are transported into a repair shop. The queue winds around areas where various tests are performed on different parts of the car. When guests reach the end of the queue they are brought into a briefing room. Once here guests have the opportunity to see automobile testing facilities and video clips of the types of tests that they perform. A final clip of a car crashing through the door is the signal for the door to the attraction to open and the fun to begin.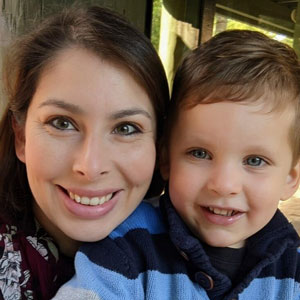 Written by
Rachel Van Norman
Contributing Writer
Rachel fell deeply in love with all things Disney as a little girl. Now as a wife and a mother herself, she shares this Disney obsession with her son and everyone around her. From her love of princesses to eating all the Disney food, Rachel spends her time radiating Disney magic and keeping everyone up to date on Disney news.