Guests will be seated in an exact replica of the Muppet Theater for the 3D experience of a lifetime. The Muppets will show guests the making of Muppet 3D Vision, but things go awry.
Muppet*Vision 3D Details

| | |
| --- | --- |
| Walt Disney World Park | Disney's Hollywood Studios |
| Location in Park | Grand Avenue |
| Height Restrictions | Any height |
| Age Interests | All ages |
| Thrill Type | Film |
| Hours | 9:00 AM to 7:00 PM |
| Wait Times | Low |
| FastPass+ | Yes |
| Accessibility Information | May Remain in Wheelchair/ECV, Audio Description, Video Captioning, Assistive Listening, Language Translation Devices |
Attraction Overview
Muppet*Vision 3D opened on May 16, 1991 as the main attraction at Disney's Hollywood Studios Grand Avenue. It was directed by Jim Hensen and featured Richard Hunt as one of the Muppet performers. This performance features 3D technology as well as certain elements of 4D. These elements include projections, lighting, smoke, and a delightful use of bubbles in the theater. Guests can also expect to see audio animatronics as well as a live performer during the show. 
This attraction begins with Kermit the Frog taking guests through Muppet Studios. The show begins with the classic penguin orchestra in all its glory, followed by some "cheap 3D tricks" which, although predictable, are a lot of fun especially the little ones who have never experienced them before. 
When the Muppets are about to begin their sketch act performance to introduce their new 3D technology, things begin to go amiss. Waldo, a 3D sprite invented by Dr. Bunsen Honeydew, begins to cause quite the ruckus during the show leading to a ton of silly and fun surprises throughout the performance. Try as they might, Dr. Bunsen Honeydew and his sidekick Beaker, are unable to capture the sprite. Guests will want to make sure to keep their 3D glasses on for the full experience of the upcoming hijinks. The Muppets will try many unsuccessful things to capture Waldo and save the show. Some of these include deactivating Waldo, vacuuming up the theater, and firing guns and cannons which in the end absolutely destroy the theater. Kermit on his fire truck bids guests goodbye as he goes off to take care of the damage. 
Map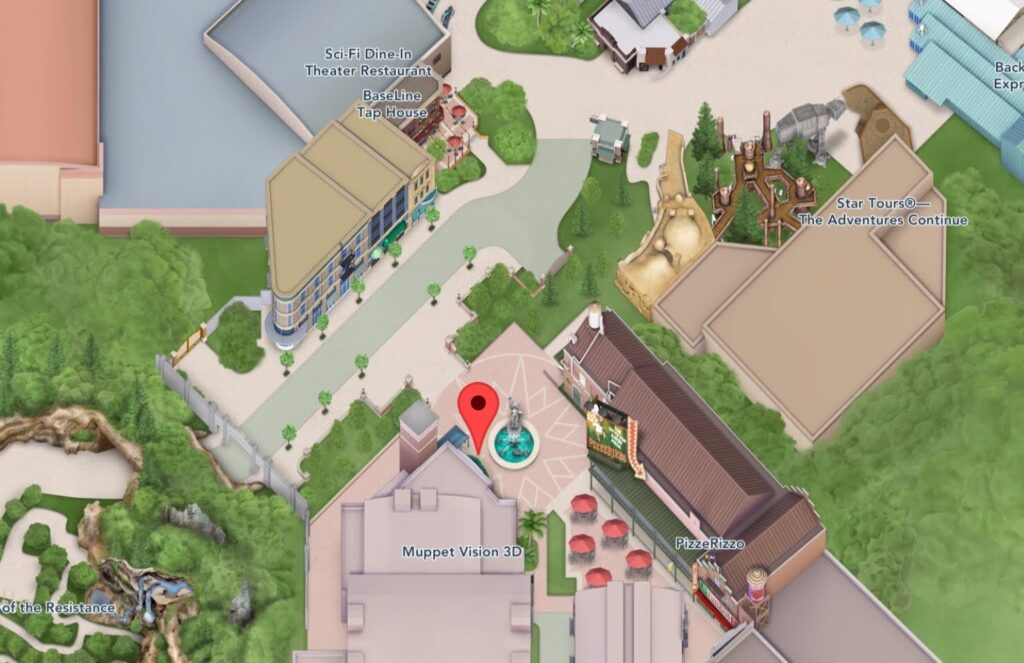 Location & Wait Times
Muppet*Vision 3D is located in Disney's Hollywood Studios on Grand Avenue. Guests will be able to spot it next to the restaurant PizzeRizzo. 
The wait times for this ride are relatively low throughout the day. Although the mornings and evenings obviously being much shorter. Even though guests may contend with a little longer of a wait time in the middle of the afternoon, this is still a great choice to save for that middle of the day time slot. This attraction is air conditioned and sitting and allows for a nice break in the day.
Queue Experience
In order to get to the main attraction guests will wind their way through the Muppet Labs. As they go, fake movie posters with ridiculous and silly names are strung throughout. The pre show is shown while guests are standing in the queue as they are reminded to take 3D glasses before entering the theater.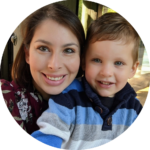 Written by
Rachel Van Norman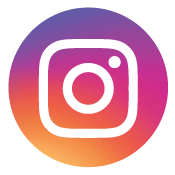 Guest Author
Rachel fell deeply in love with all things Disney as a little girl. Now as a wife and a mother herself, she shares this Disney obsession with her son and everyone around her. From her love of princesses to eating all the Disney food, Rachel spends her time radiating Disney magic and keeping everyone up to date on Disney news.