Don't you wish you could travel across the world, visit multiple countries, and still have time to go back to your resort for dinner? Unfortunately due to the laws of time and physics this is not possible, unless you visit Soarin' Around the World at EPCOT.
Soarin' is an immersive flight "simulation" ride that takes you through various different lands and countries. It immerses you in the experience through smell, sound, sight, and touch. You feel as if you are flying on a paraglider, actually flying through these countries. It is the quintessential EPCOT experience. For those that don't know, EPCOT is an acronym. It stands for the Experimental Prototype Community of Tomorrow. A part of that concept is the increased knowledge of cultures from communities around the world. 
Soarin' Around The World Details

| | |
| --- | --- |
| Walt Disney World Park | EPCOT |
| Location in Park | Living with the Seas Pavilion |
| Height Restrictions | 40 inches |
| Age Interests | Children to adult |
| Thrill Type | Gliding Simulation |
| Hours | Regular Future World hours |
| Wait Times | 45+ minutes |
| FastPass+ | Yes |
| Accessibility Information | Must transfer from wheelchair, no service animals |
Soarin' Background
Soarin' was originally introduced on February 8, 2001 at Disney's California Adventure in Disneyland, California. Due to its success, it was moved over to Walt Disney World in 2005 and has become a staple of the EPCOT park. The 2001 version, known as Soarin' over California, of the ride took traveling guests through California landmarks and explored the California aviation industry. This version made its way to Disney World and entertained guests until June 2016, when Soarin' around the World replaced it. The new version includes more destinations from around the world to match EPCOT's global atmosphere.
Arriving At Soarin'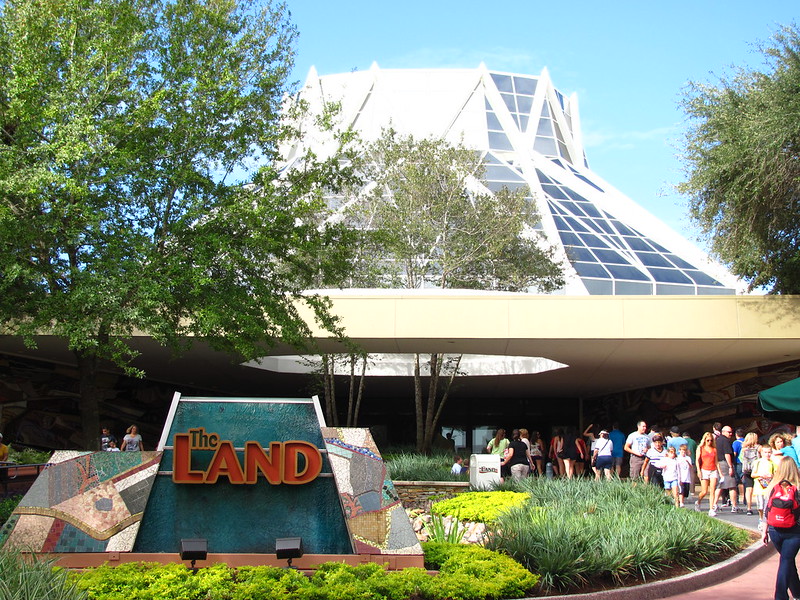 To get to Soarin' you have to walk through The Land, one of Epcot's buildings that is dedicated to conservation. Upon arriving at Soarin' you are greeted by cast members wearing flight attendant costumes. A cast member directs you through the path to start your journey. 
While waiting in the queue at Soarin' there are interactive experiences where guests can download an app and interact with games and activities on a projector wall. On my most recent visit to Soarin', there were very few people and there was only a 10 minute wait. However, normally guests can expect wait times of 60+ minutes. When I reached the end of the queue, there was a cast member directing guests to their flight.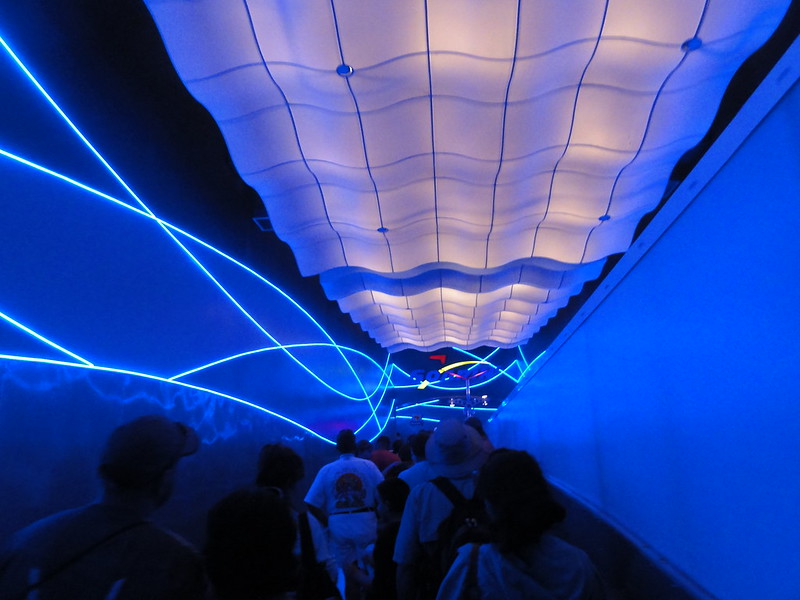 I was directed to my flight and stood in another line that was separated by 2 partitions to make 3 sections. I was placed in the 1st row and waited until the rows were filled. As I was waiting I got to hear the beautiful voice of Patrick Warburton as he explained to us the safety procedures. One by one, we were let into the main area to embark on our flight. Parties were then led to their seats. 
Ride Overview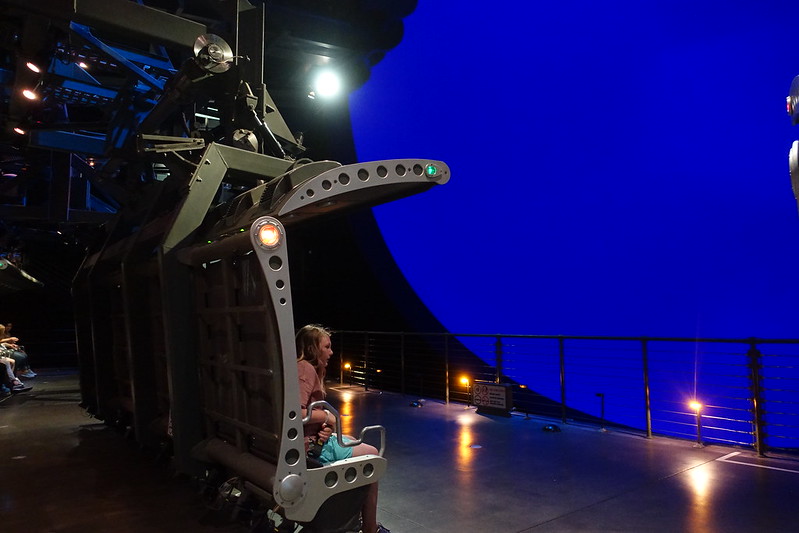 As the flight takes off, you feel the cool air rush as the seats are lifted into the air. A giant screen is in front of you as you fly through different countries. Your journey begins and the itinerary is the following:
Matterhorn, Switzerland/Italy

Isfjord, Greenland

Sydney Harbour, Sydney, Australia

Neuschwanstein Castle, Bavaria, Germany

Kilimanjaro National Park, Mount Kilimanjaro, Tanzania

The Great Wall of China, China

The Great Pyramids, Egypt

Taj Mahal, Uttar Pradesh, India

West and East Mitten Buttes, Monumenta Valley, Arizona, United States

Lau Islands, Fiji

Iguazu Falls, Argentina

Eiffel Tower, Paris, France

EPCOT, Florida, United States
Throughout different legs of the journey, the room fills with different scents and smells from specific countries. In the Kilimanjaro National Park, you smell fresh grass as you fly over elephants. At the Taj Mahal you smell sweet floral rose blossoms as you soar above the reflecting pools. Finally in Fiji you are surrounded by the smell of the ocean as locals are enjoying the day, kayaking.
EPCOT's Soarin' Around the World is perfect for guests of all ages. No matter how young or old someone is, you can appreciate the beauty in the views of the world. Although this is a great ride to take a load off and get out of the sun, this is not a ride that happens to you. Soarin' is a ride that you experience and where you can, in typical Disney fashion, forget that you're in Central Florida, but instead in a glider, traveling around the world. 
Seth Nock
and the DVC Shop Editorial Team
Header photo courtesy joiseyshowaa, flickr.com