DOLE Whip is one of those signature snacks that many feel cannot be missed on their trip to Walt Disney World. First appearing in Disney World at Magic Kingdom in 1984, it was originally known as DOLE Pineapple Whip. It's refreshing, comes in a variety of flavors and swirls, and can be served in a cup, cone, or float. What's more is that many flavors of DOLE Whip are dairy-free! While the original pineapple flavor can be found year-round throughout Walt Disney World, there are many seasonal flavors that pop-up throughout the year making for even more interesting menu choices and combinations.
While DOLE Whip is essential to many families' Disney vacations, surprisingly it not quite as available as other popular frozen treats like the Mickey Ice Cream bar or Mickey Ice Cream sandwich. If you are like me and plan ahead which snacks you want to try on each day of your trip, you may find the below list of locations useful in where you can find DOLE Whip at Walt Disney World theme parks and Resorts.
Walt Disney World Parks That Serve DOLE Whip
Magic Kingdom
Aloha Isle – This is the home of original pineapple DOLE Whip and the DOLE Whip float! Other seasonal flavors are also available as well as vanilla. Check with a cast member to see which flavors you can swirl!
Sunshine Tree Terrace – Find Orange Bird and orange DOLE Whip along with vanilla, chocolate, and strawberry at this location.
Storybook Treats – Often serves seasonal flavors like lemon that are used a themed Snack like the Snow White cone that is currently on the menu.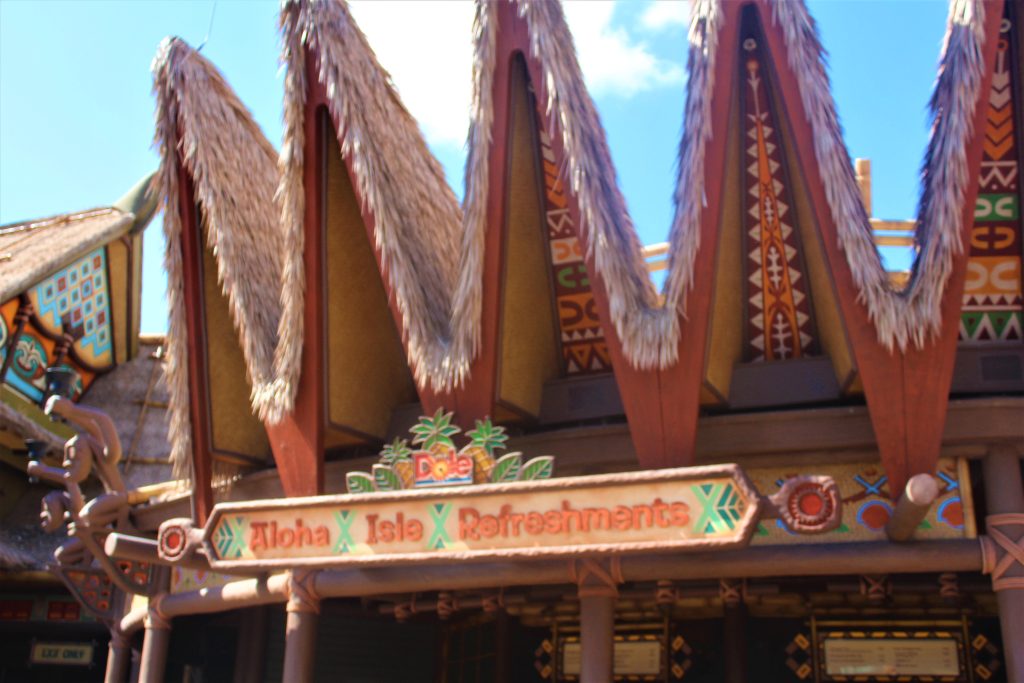 EPCOT
Refreshment Outpost – While themed to Africa and frequently used as a location for serving African food during festival times, Refreshment Outpost also almost always serves DOLE Whip. It is located between China and Germany in the World Showcase and is not technically a permanent dining location, but is most often open for business. Be sure to check the My Disney Experience app when you arrive to make sure they are serving it. Seasonal flavors as well as the traditional pineapple and vanilla are almost always available.
Pineapple Promenade – Open during the International Flower and Garden Festival, guests can find DOLE Whip on the menu here.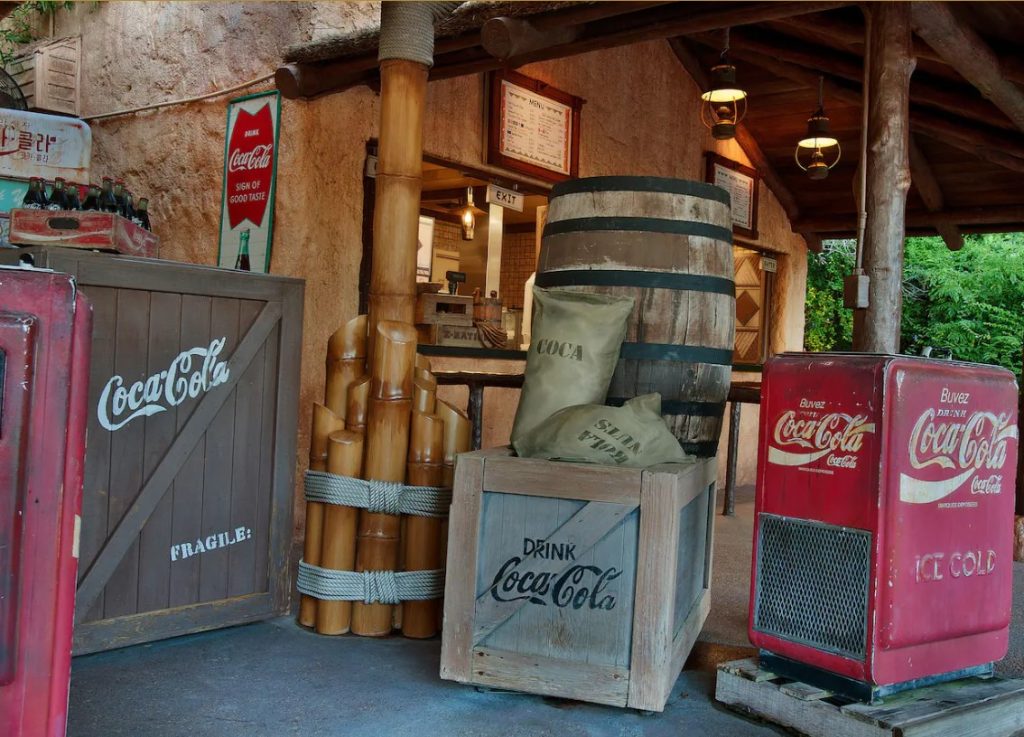 Animal Kingdom
Tamu Tamu Refreshments  – Request a simple DOLE Whip in a cup or go for a pineapple float paired with pineapple juice or try the super sweet Simba Sunset that includes strawberry syrup. Adults of age may request their DOLE Whip float with a shot of Parrot Bay Coconut Rum
Typhoon Lagoon
Snack Shack – Find tropical flavors like lime and mango along with raspberry and classic pineapple. Guests 21 and older can try the Habanero Lime Galley Shack Swirl containing El Jimador Silver Tequila, habanero-lime flavoring and a lime-chili rim. Shots of Plantation Original Dark Rum, Parrot Bay Coconut Rum or El Jimador Silver Tequila can be added to a DOLE Whip float of any flavor upon request.
Blizzard Beach
Warming Hut – Here you will find classic pineapple DOLE Whip served in a cone or cup.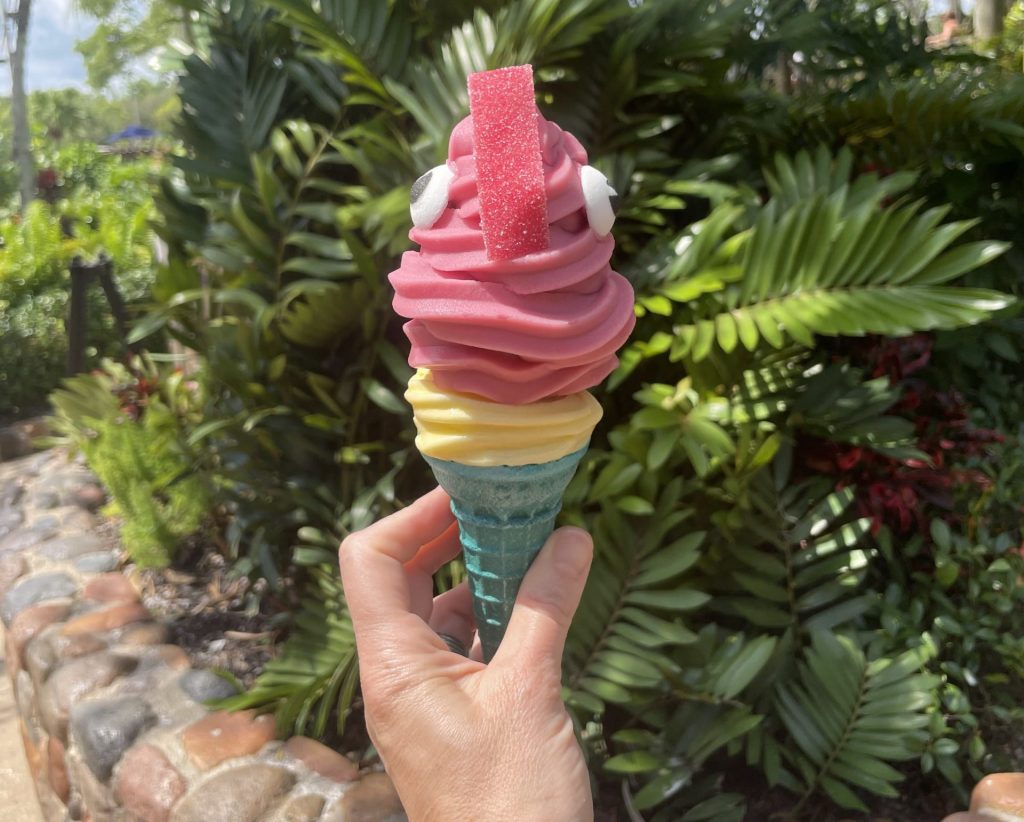 Walt Disney World Resorts That Serve DOLE Whip
Disney's Polynesian Resort
If you want your daily dose of DOLE Whip, you will love to stay at the Polynesian! You'll most definitely visit Pineapple Lanai that commonly serves pineapple, vanilla, and chocolate flavors as well as Floats and specialty themed DOLE Whip treats. You will also find DOLE Whip at Barefoot Pool Bar, Oasis Bar & Grill, and Trader Sam's Grog Grotto in a variety of cocktails.
All-Star Movies Resort
Visit Silver Screen Spirits Pool Bar for a DOLE Whip Smoothie. If you are staying at another All-Star resort, this refreshing drink will be worth the short walk.
Disney's  BoardWalk  / Boardwalk Inn
BoardWalk Joe's Marvelous Margaritas – Adult DOLE Whip lovers can order Captain's Seaside Sensation which is a delicious DOLE Whip smoothie with an optional shot of rum located right on Disney's BoardWalk.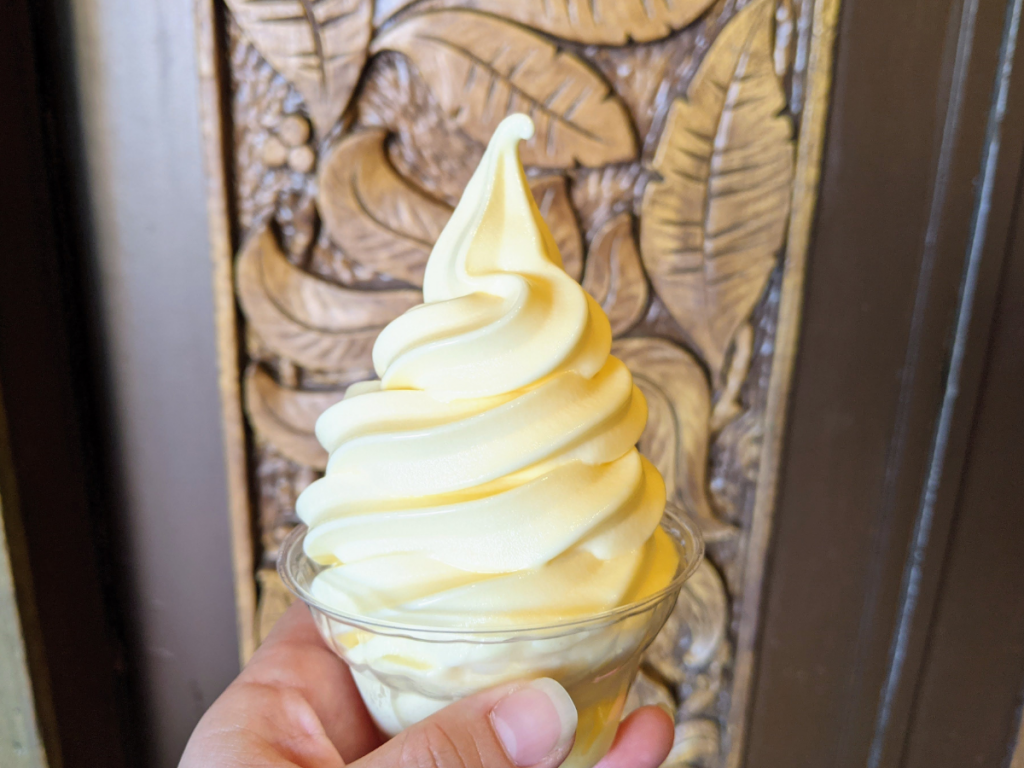 Disney Springs
Swirls on the Water – check out this location for unique DOLE Whip pairings and creations including boozy DOLE Whip floats! Find Swirls on the Water adjacent to Rainforest Café.
Wine Bar George – If you're not in the mood for wine, try a frozen drink made with DOLE Whip orange or pineapple.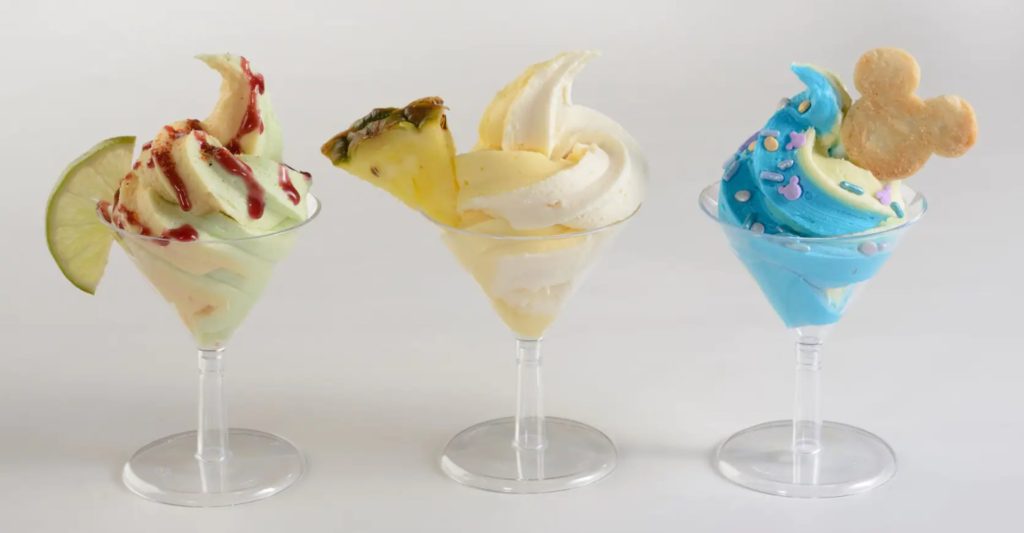 If DOLE Whip is one of your favorite Disney snacks, be sure to plan your snack itinerary wisely! If you're creative with your plans, you may be able to treat yourself once a day to a DOLE Whip during your vacation despite this frozen treat not being available everywhere.  Which is your favorite flavor of DOLE Whip? Do you prefer your DOLE Whip in a cup, cone, float, or cocktail? Let us know in the comments below!
Featured Photo: Emily Murray.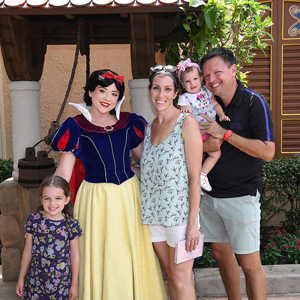 Written by
Shelley Wehler
Contributing Writer
Shelley is a stay-at-home mother of two girls living outside of Charlotte, North Carolina. Her love of all things Disney has grown even more as she sees the magic come alive through the lens of her young daughters. She spends her free time keeping up with the latest in Disney news and daydreaming of her next trip to the parks!