In a post from Disney Parks Blog, it was announced that Disney's Boardwalk Resort will experience modifications over the next few years. According to Lesley Harris, a Communications Manager for Walt Disney World, enhancements will be made to the Inn's lobby, lounge, and guest rooms. There will also be a new restaurant and changes to current dining options.
Inside the Hotel
Disney didn't give too much away when describing the changes inside the hotel. Harris stated that "light and airy touches will reinvigorate the lobby, lounge and guest rooms, carrying the seaside breeze right inside." However, she did state that there will be a coffee bar constructed adjacent to the lobby, accompanied by indoor and outdoor seating options. This will hopefully bring some versatile caffeine options to guests staying at the Boardwalk.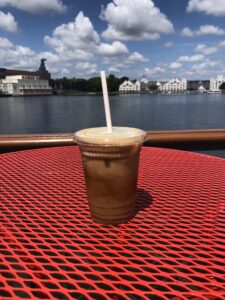 Though the Boardwalk Bakery offers basic lattes, cappuccinos, and cold brew, its options aren't as extensive as other DVC resorts. At the Wilderness Lodge, the Roaring Fork serves specialty lattes like the Gold Rush, vanilla and caramel flavored, or the Wilderness Bark, which combines chocolate and hazelnut. On the first floor of the Contemporary Resort, you'll find the Contemporary Grounds menu has Joffrey's coffees, iced teas, chai and matcha lattes, and even smoothies. Kona Island, located on the second floor of the Polynesian Resort, even serves their Joffrey's Kona blend with Bailey's Irish Cream- so it's safe to say it was time for the Boardwalk to up their coffee game.
Along the Boardwalk
The Boardwalk will also be welcoming a new dining option set to open in 2023. Called The Cake Bake Shop by Gwendolyn Rogers, this establishment was described by Harris as "a new table service restaurant and bakery that's sure to delight… this restaurant will offer both savory and dessert menus, along with afternoon tea service." And due to the addition of this bakery, paired with the new coffee bar, Harris stated that the Boardwalk Bakery will become a sandwich shop; a date on this change has yet to be announced.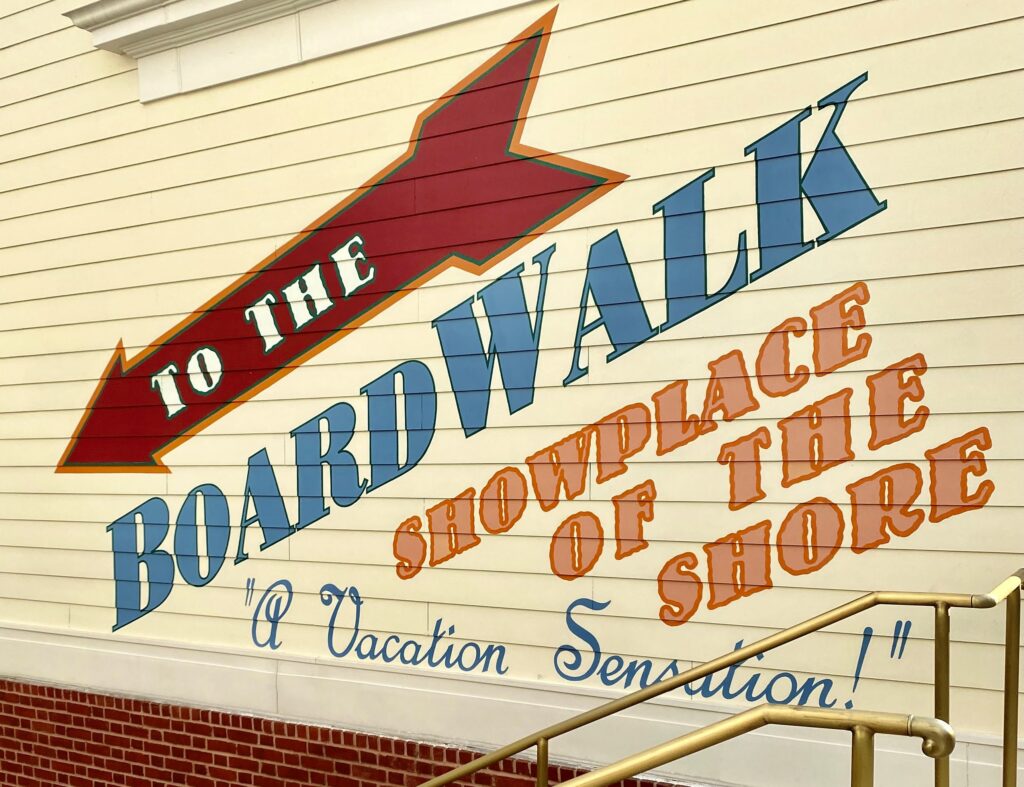 Recent Changes and Developments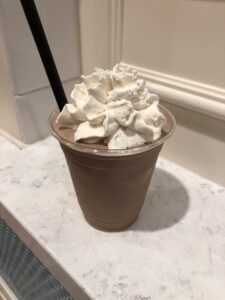 The Boardwalk has already experienced changes the past few years: the ESPN Club, a sit-down sports bar-restaurant, never reopened after its closure at the beginning of the pandemic. ESPN Club served wings, burgers, and brews, and had every sports game playing on a multitude of screens. Its menu has since been removed from Disney's website, and there are rumors that The Cake Bake Shop will take over ESPN Club's location, though Disney has yet to confirm this.
Ample Hills Creamery, an ice cream shop that originated in Brooklyn, opened between the ESPN Club and Boardwalk Bakery back in 2016. They served sundaes, milkshakes, and ice cream by the scoop with signature flavors like Ooey Gooey Butter Cake (my favorite!), Coffee Toffee Coffee, and Nonna D's Oatmeal Lace. Unfortunately, they closed in 2020, and have since been replaced by Boardwalk Ice Cream.
Another big change included an update to the Luna Park Pool, The Boardwalk's main swimming area. Up until December of 2020, the slide's exit was the mouth of a clown, who had curly orange hair that extended into a bridge and glow-in-the-dark eyes. The clown was a real signature piece with mixed opinions- some loved it, while others hated it. But now it has been replaced with panels covered in the new Mickey and Friends design. Check out the before and after here!
Looking Forward
As the year continues, I am excited to see the development of these projects. The Boardwalk is one of my favorite resorts because of all its offerings. It's within walking distance to two parks, has plenty of food options, lots of entertainment, and nightlife. And these additions are only going to make it better!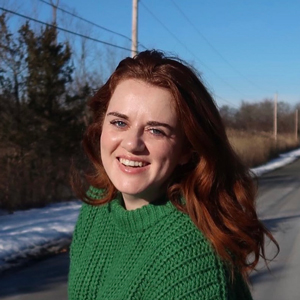 Written by
Brittany Gallant
Contributing Writer
Brittany has been traveling to Walt Disney World since she was two years old. Now a Disney Vacation Club member and annual passholder, you can often find Brittany at The Most Magical Place On Earth. She and her family are always looking for something new, whether that's a restaurant they haven't tried, a hotel they haven't stayed at, or an adventure not yet experienced.