When visiting Walt Disney World, I typically only book one or two reservations per day. This is a great way to save money and try different snacks during my trip. Below are some of my favorites when visiting Magic Kingdom!
1. DOLE Whip – $4.99 to $11.99
DOLE Whip is one of the most sought-after treats at Walt Disney World, and you can find it and it's various flavors at multiple Magic Kingdom locations including Aloha Isle and Sunshine Tree Terrace. The first location serves the traditional Pineapple DOLE Whip. It can be served in a cup, with Pineapple upside-down cake, in a DOLE pineapple juice float, with coconut, or swirled with Raspberry. Aside from DOLE Whip, they also offer the Crooning Flower, a Lime and Vanilla Soft-serve swirl with Pineapple Juice and a Blue Chocolate Feather as well as the Tropical Serenade, which comes with Coconut soft-serve, Pineapple-Orange-Guava Juice, and an Upside-down Pineapple Cake Pop.
The second location, Sunshine Tree Terrace, serves other DOLE Whip flavors, including Strawberry and Orange. These are either served in a cup or as a float. The floats can be made with fountain sodas like Coke, Diet Coke, Root Beer, Sprite, Fanta, and Powerade. They currently have two special floats on the menu: the I Lava You Float and the Sparkling Sunshine. The first includes Fanta Strawberry Soda, Passion Fruit flavor, DOLE Whip Orange, and Popping Candy. The second comes with Sparkling Apple Cider, Orange Cream Soft-serve, and has EARidescent Sugar along the rim. But if you're in need of DOLE Whip before your next trip, you can find a copycat DOLE Whip recipe here!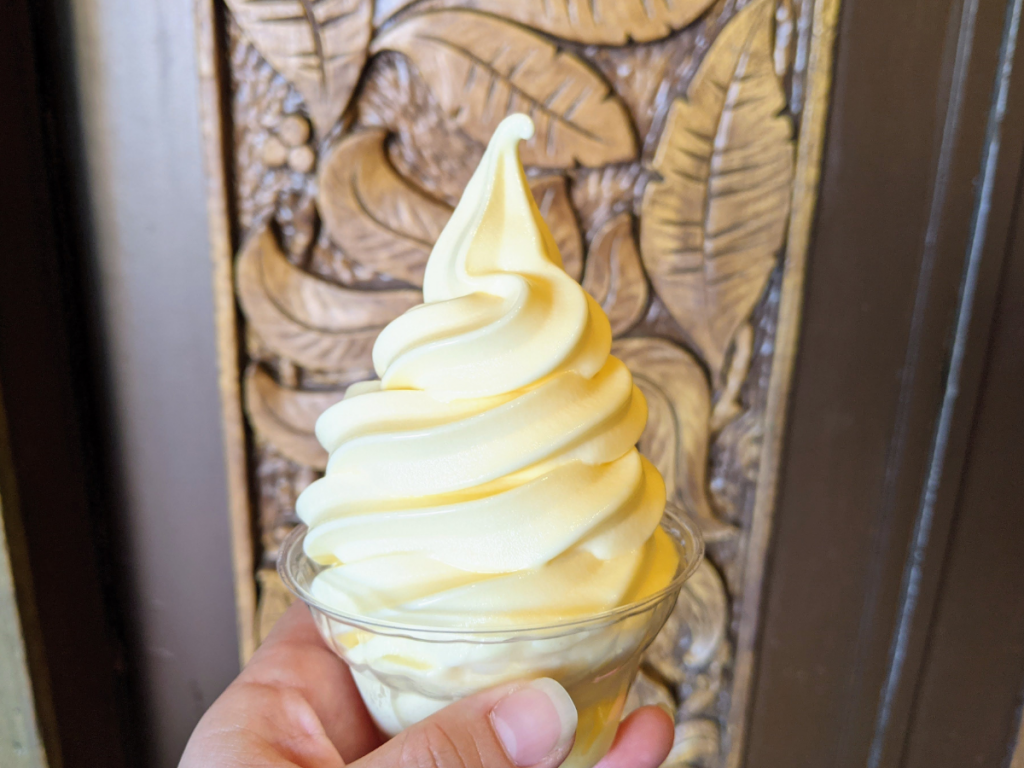 2. Spring Rolls – $9.50
The infamous Magic Kingdom Spring Rolls can be found at a cart parked just outside the entrance to Adventureland. The cart typically offers two options, the Cheeseburger Spring Roll and the Pepperoni Pizza Spring Roll. However, in the past the latter option has been swapped out for special flavors such as Buffalo Chicken or Pastrami. Each helping comes with two Spring Rolls, and you can order one of each! The Spring Rolls are paired with dipping sauces; the Cheeseburger Spring Roll comes with a dressing similar to the mac sauce, while the Pepperoni Pizza Spring Roll comes with marinara.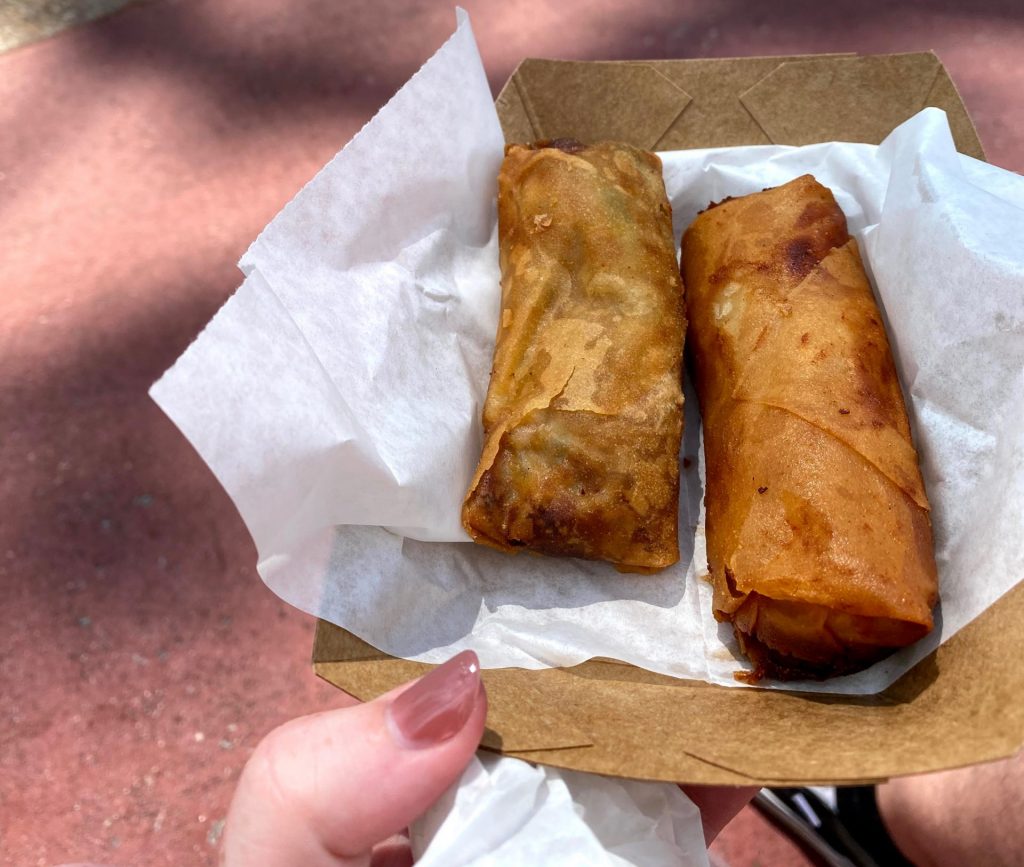 3. Tater Tots – $5.29 to $11.99
The Friar's Nook, located in Fantasyland, serves a lot of quick-service options including Tater Tots. For breakfast they offer them as a side dish, and they're topped with gravy and sausage. The lunch and dinner Tater Tots instead come with cheese sauce. They even serve Creamy Bacon Macaroni and Cheese tots, whcih are topped with sour cream and onion. Similar to the Spring Rolls, The Friar's Nook has offered specials in the past like the Loaded Buffalo Chicken Tots, Loaded Fiesta Tots, and Pub Tots!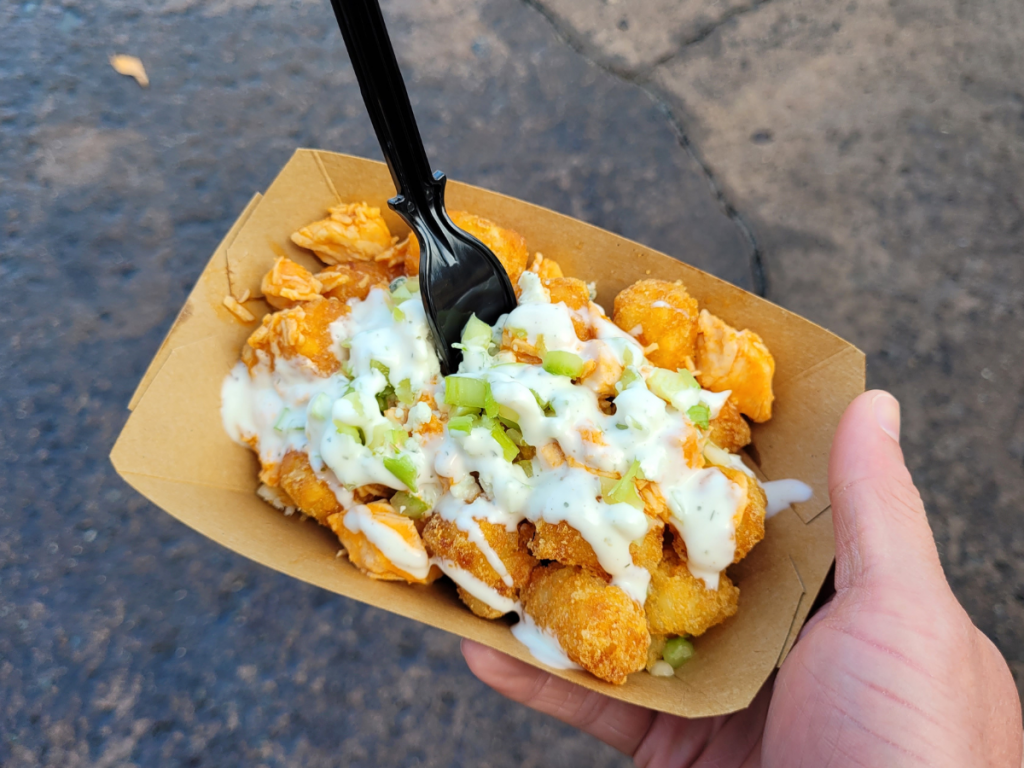 4. Cinnamon Roll – $6.49 to $6.79
Another Magic Kingdom treat is the Cinnamon Roll, and it can be found at both Gaston's Tavern and the Main Street Bakery. Gaston's is served warm and drizzled in icing, making it the perfect snack when you're looking for something sweet! At the Main Street Bakery, you can find two Cinnamon Rolls on their menu: the Mickey Cinnamon Roll, and the the Anniversary Cinnamon Roll which is similarly Mickey-shaped but is covered in EARidescent sugar and topped with a 50th logo pressed-chocolate penny.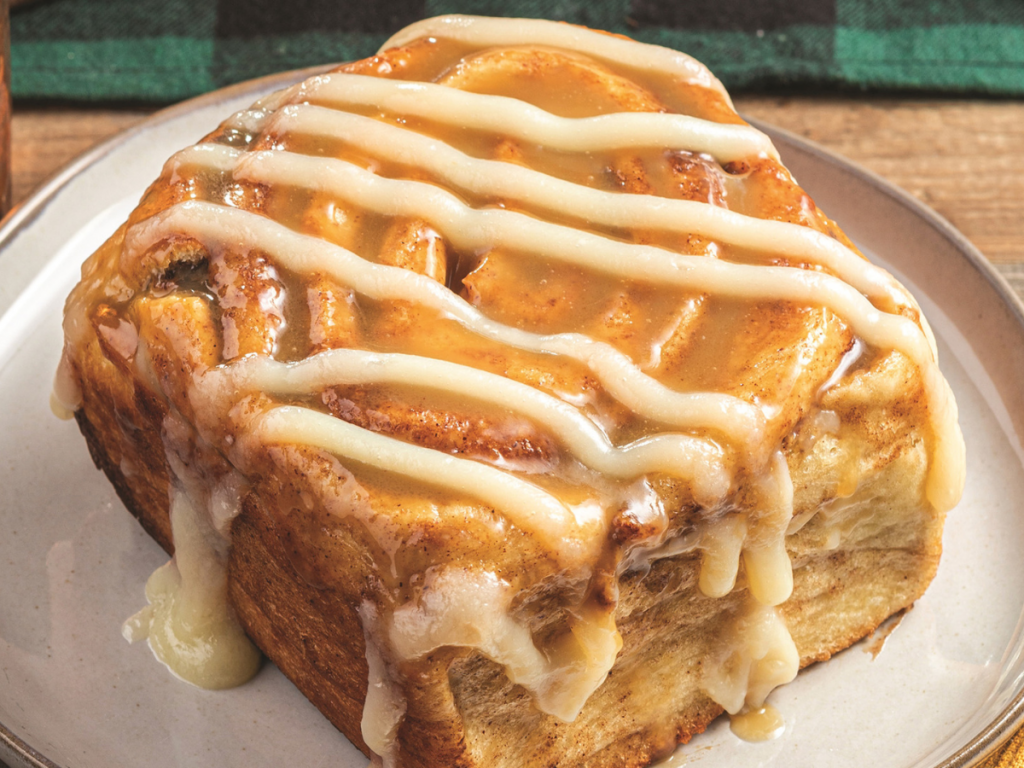 5. French Fries – $4.49 to $6.49
Last on this list is the classic French Fry! French Fries can be found all across the park at numerous quick-service dining locations such as Casey's Corner, Cosmic Ray's Starlight Cafe, Golden Oak Outpost, and Pinocchio Village Haus. And if you want to take it up a notch, Casey's Corner and Golden Oak Outpost even offer Chili-Cheese Fries! These French Fries are topped with Cheese and Walt's Favorite Chili Recipe.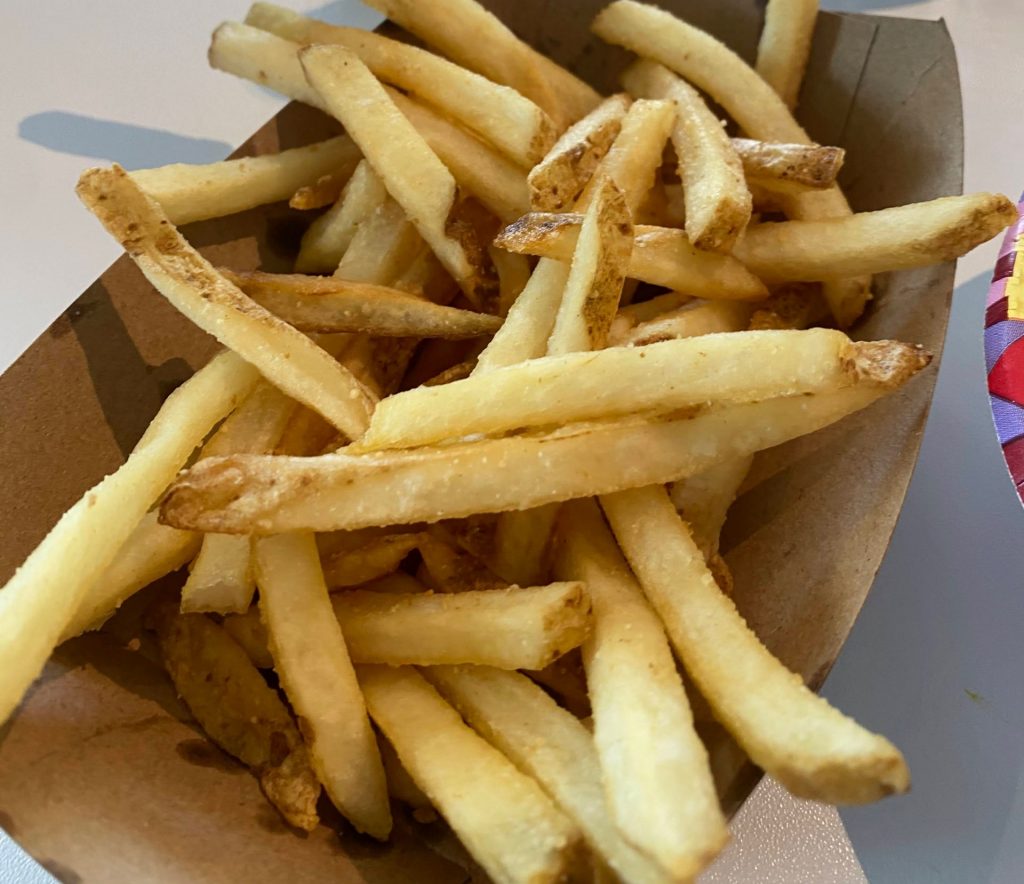 Let us know what your favorite snacks are from Magic Kingdom in the comments!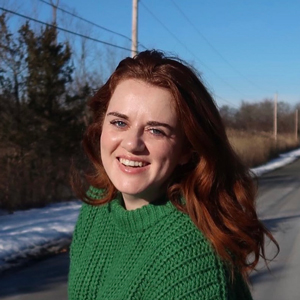 Written by
Brittany Gallant
Contributing Writer
Brittany has been traveling to Walt Disney World since she was two years old. Now a Disney Vacation Club member and annual passholder, you can often find Brittany at The Most Magical Place On Earth. She and her family are always looking for something new, whether that's a restaurant they haven't tried, a hotel they haven't stayed at, or an adventure not yet experienced.