Disney Springs is the perfect place to visit during a day or night off from the Walt Disney World parks. Whether you're looking for souvenirs, a delicious meal or snack, or find a bench with a view from which to people-watch, taking a trip to Disney Springs will appease everyone in your travel party. The most bustling part of this retail center tends to be closer to the Lime parking garage that is adjacent to the Disney Springs hotels and where one can find World of Disney shop, Rainforest Café, and the Lego Store as well as the pay-per-ride attractions for children. If you choose to park in the Orange garage, you may find this area a little less crowded and it is also where you find a retreat at the Coca-Cola Rooftop Beverage Bar.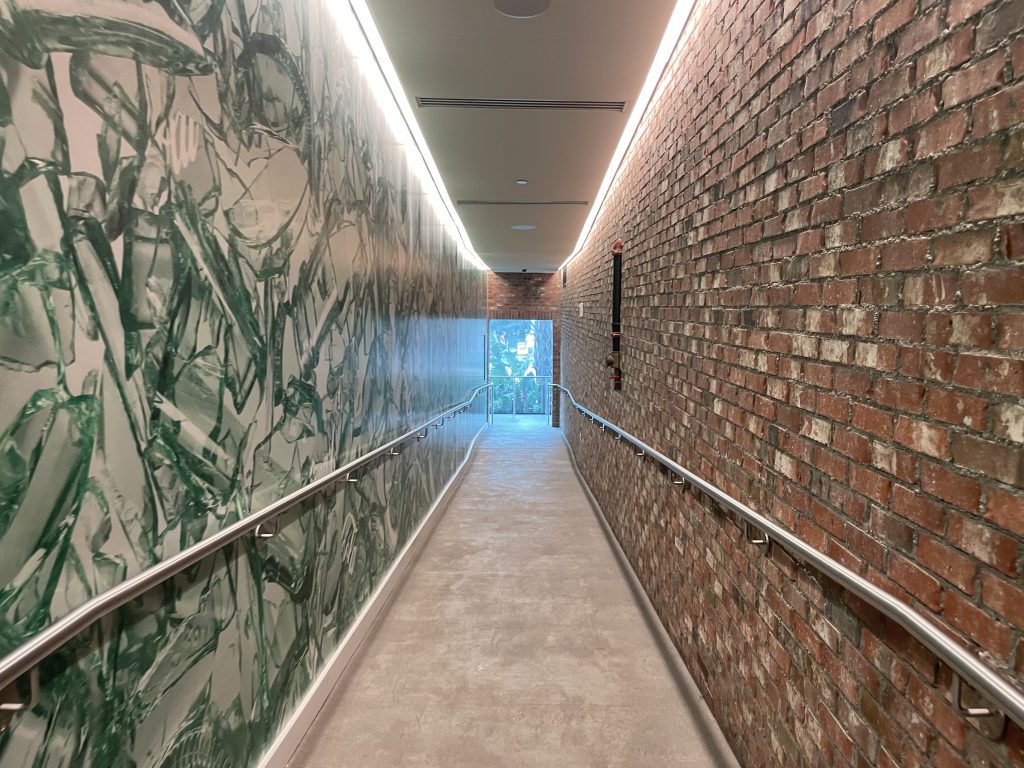 Located at the top of the Coca-Cola Store, this covered space provides a place where you can sit and enjoy your favorite Coca-Cola beverage and so much more. Take the elevator from the 1st floor or travel up 3 stories of indoor ramps to reach the refreshment area. While being named a "bar" may imply that guests under 21 are not permitted to enter, this space is open to all ages and is very family-friendly. The glass walls provide sweeping views of Disney Springs as well as Saratoga Springs Resort that sits just across the water.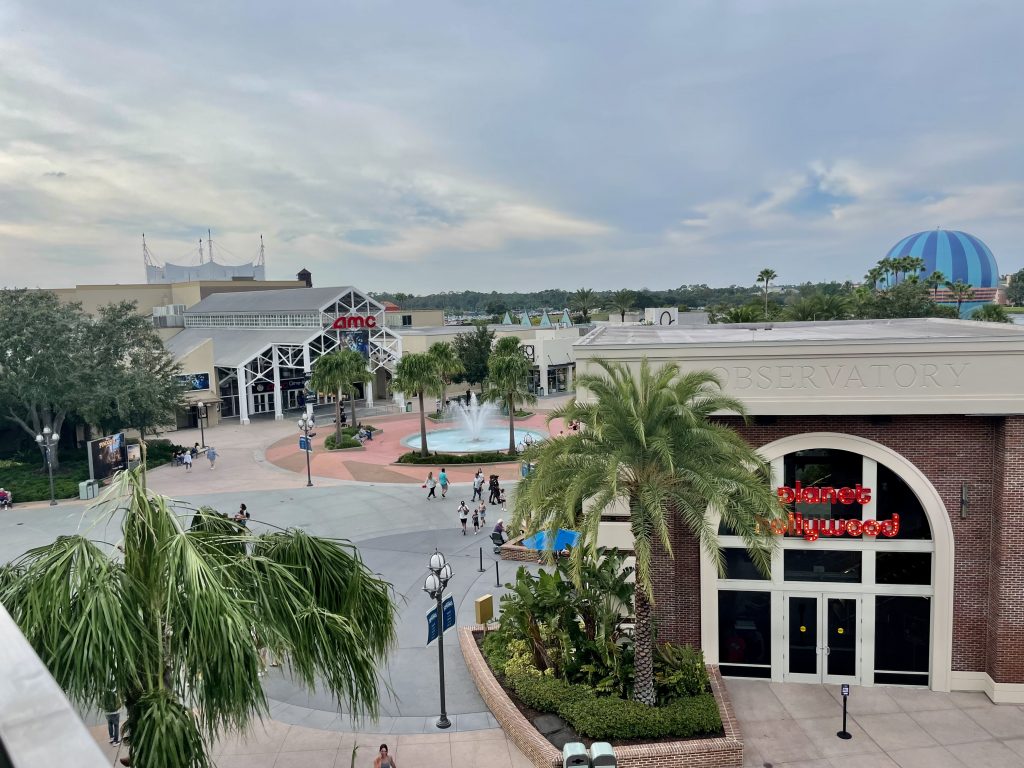 On the menu, there are a variety of Coca-Cola beverages available to order as a fountain drink, in a can, in a glass bottle, or in a souvenir tumbler. For more of a dessert, guests can order something simple like a Coke or Root Beer float or, for the more adventurous, there is the Peanut Butter Chocolate Coca-Cola float with, you guessed it, Coca-Cola, ice cream, peanut butter syrup, and chocolate syrup. Along with Coca-Cola beverages, guests can also order a variety of flavors of ICEE®  and bagged grab-and-go snacks are available to purchase.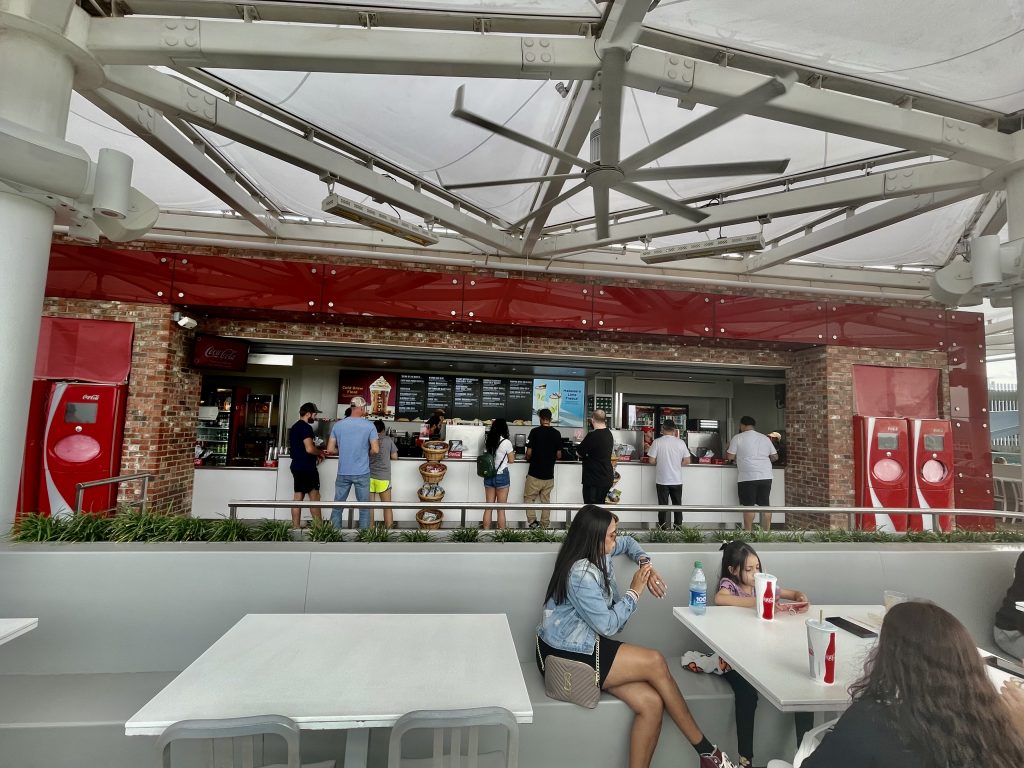 My husband and I were in the mood to try something different, so we ordered the Around the World Tray featuring 16 still and sparkling beverages from all over the globe. We found them to have very unique flavors, some more palatable than others. The trays come with a numeric guide that corresponds with the order of the beverages on the trays. This was very helpful in uncovering some of the flavors that weren't easily identifiable. While you are only served about 1/2 of a cupful of each beverage, we found that to be a sufficient amount since there were so many to try.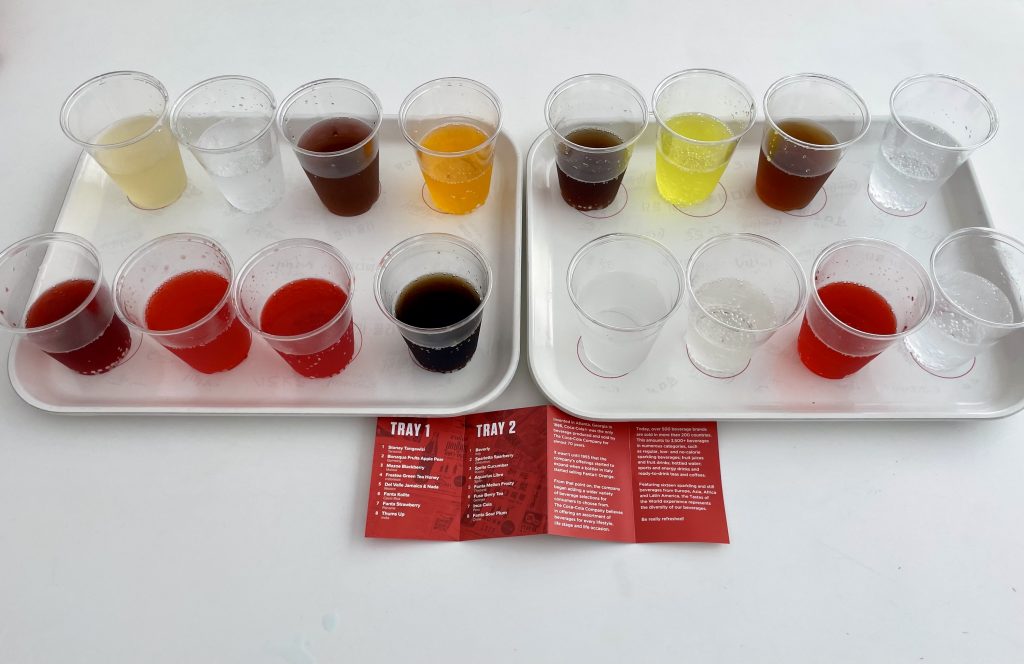 Our young daughters were also willing to participate in the taste test of the 16 different drinks from around the world, but we ordered an additional drink that they thoroughly enjoyed. The "Fanta® Sea" beverage is not only delightfully appealing in color; it is served with fish gummies swimming in a bright blue concoction of Fanta® Blue Raspberry and Minute Maid® Lemonade.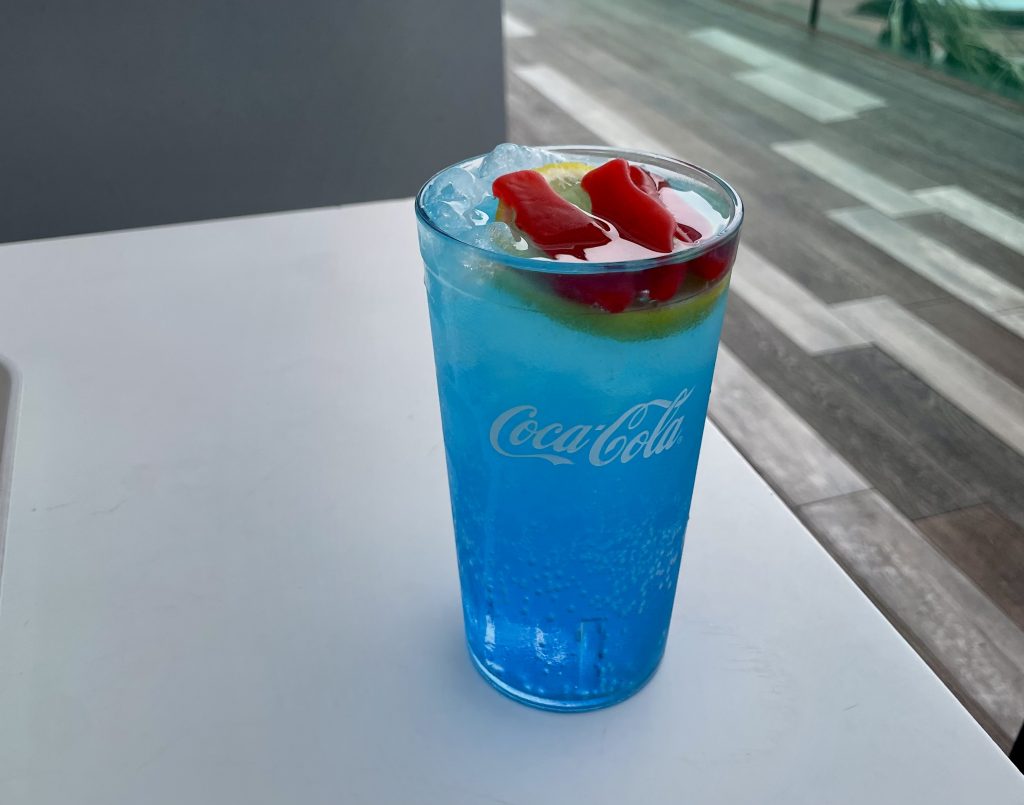 After your refreshing break on the Coca-Cola Rooftop Beverage Bar, stop in the gift shops on floors one and two to find an extensive collection of Coca-Cola paraphernalia and souvenirs. From key chains, to sweatshirts and holiday tree ornaments to light-up signs, these two floors have something for everyone. Guests can even meet the Coca-Cola Polar Bear on floor two. Call the store ahead of time or check with a retail agent for times of its appearance as visitation hours may vary. On the day we visited, the polar bear was available to meet between the hours of 10:00AM and 5:00PM.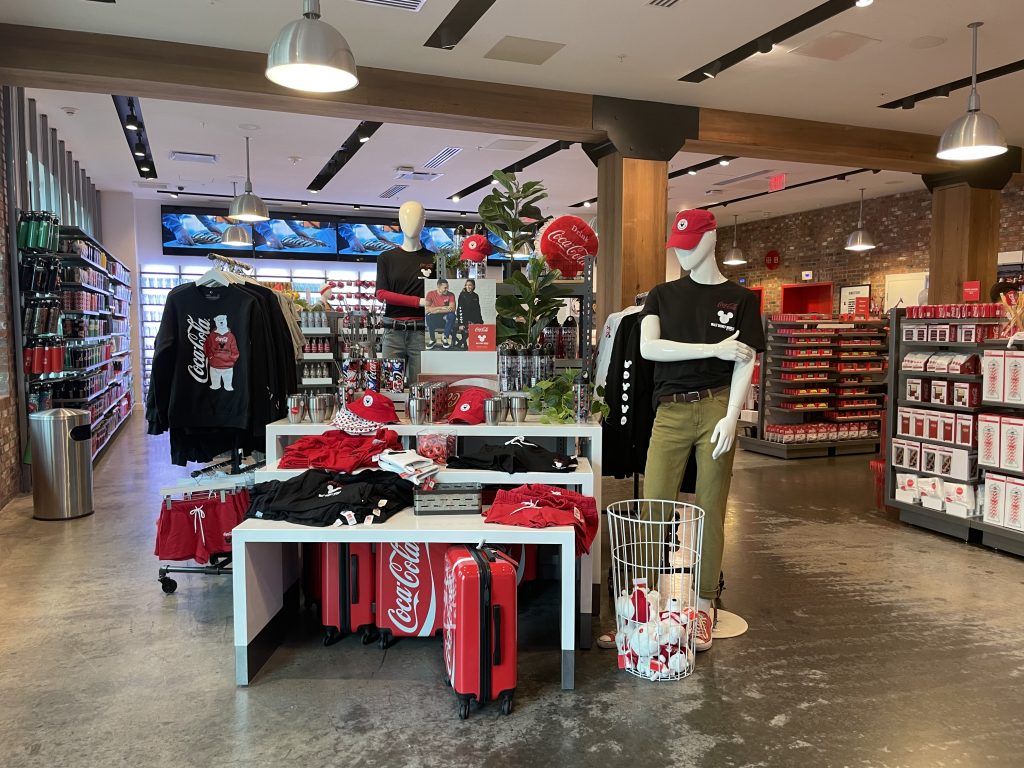 For a fun and different experience at Disney Springs, try the Coca-Cola Rooftop Beverage Bar on your next stop at Disney Springs. Would you order a classic Coke beverage or try something new from the menu? Tell us in the comments below.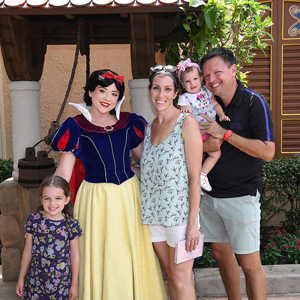 Written by
Shelley Wehler
Contributing Writer
Shelley is a stay-at-home mother of two girls living outside of Charlotte, North Carolina. Her love of all things Disney has grown even more as she sees the magic come alive through the lens of her young daughters. She spends her free time keeping up with the latest in Disney news and daydreaming of her next trip to the parks!