The My Disney Experience app is essential to the experience of a Walt Disney World vacation. Guests can manage dining reservations, check wait times, view their Disney PhotoPass photos and much more right on their phone through this app. Disney Genie, a complimentary service which will provide personalized suggestions and itineraries for guests, will also be available through the My Disney Experience App when it launches on October 19th. Additionally, guests will be able to purchase Disney Genie+ which will give access to the new FastPass like service called "Lightning Lanes". Disney Genie+ will be available for purchase through the app where Lightning Lane selections will also be made. The app now has a new feature that allows guests to give a cast compliment.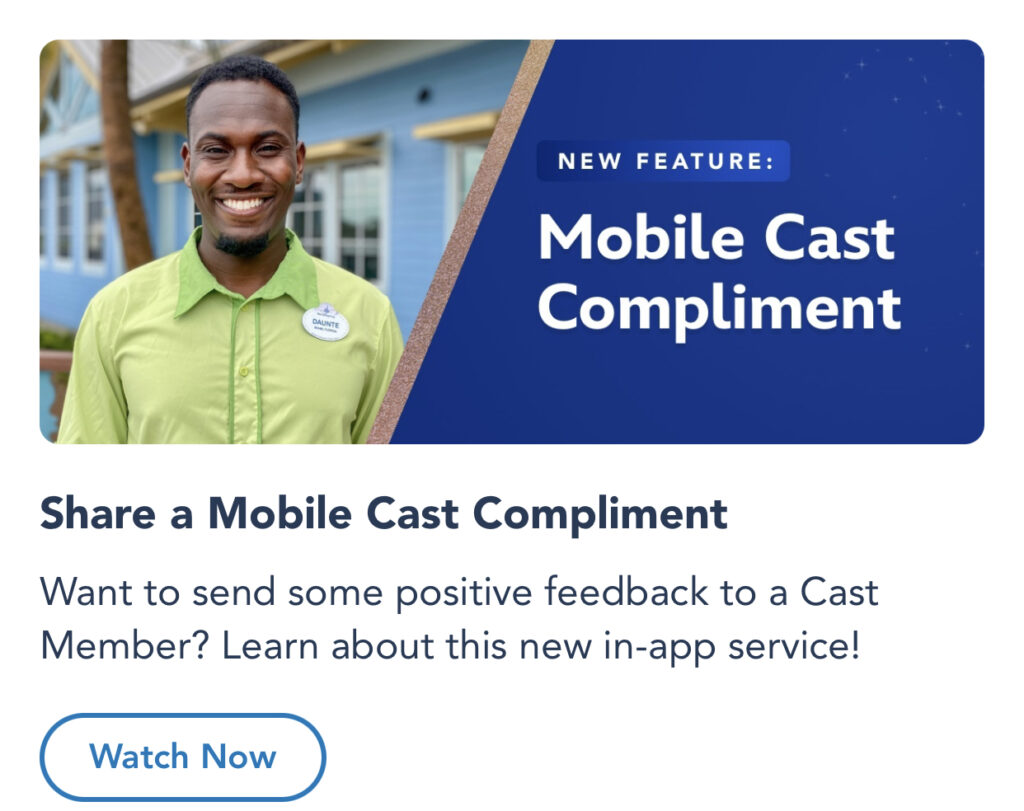 One of the newest features added to Disney's mobile app pays tribute to the those who make the magic happen daily at Walt Disney World. Disney's Cast Members interact directly with guests and many go out of their way to provide extraordinary experiences and service. Guests who encounter Cast Members who go above and beyond have always had the opportunity to give their thanks and praise by going to the parks' guest relations locations, such as City Hall in Magic Kingdom. In these locations, guests can give individual Cast Members a "Cast Member Compliment" to recognize their excellent work. This also can be achieved by sending Disney an email or by tweeting with #castcompliment to @WDWToday. The name, work location, and reason for the compliment.
Disney has added a new way to compliment the Cast Members of Walt Disney World. Guests can now say thanks to Cast Member through the My Disney Experience mobile app.
How To Share A Compliment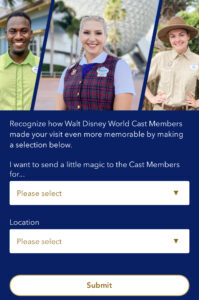 On the My Disney Experience app, guests can find a section on the home page that says "Share a Mobile Cast Compliment". This feature can also be found by using the search tool. Once located, guests will have the opportunity to detail their experience through two drop down menus. The first field, "I want to send a little magic to the Cast Members for…", allows guests to select the reason for their compliment. Next, its important to select the exact location where this extra magic took place. This ensure that the compliment gets sent to right team.
The compliments made via the My Disney Experience app do not have the option to specify the name of the Cast Member involved in the interaction. It is also not possible to include exact details other than the options listed on the drop down menus. It is unclear whether these features will be added to the cast compliment function in the future. For now, if you want to ensure that your cast compliment is detailed and gets to the exact Cast Member, cast compliments can still be given at guest relations and on twitter with #castcompliment or a direct tweet to @WDWToday.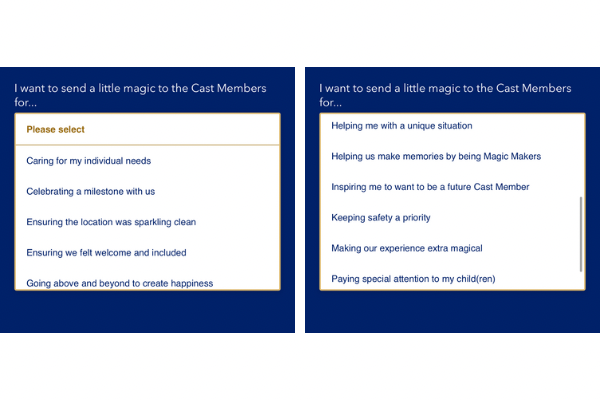 Why Should You Give A Cast Compliment?
Walt Disney World cast members work very hard to ensure that guests have a magical time while on vacation. Oftentimes this can mean standing outside in the Florida heat for their whole shift, walking guests to a far away location when they are lost, or providing guests with a complimentary Mickey Bar after they just dropped theirs. During all tasks, Cast Members have to keep smiling and make sure all experiences are positive for the guests. It can be really rewarding for Cast Members to hear that guests appreciate the hard work, determination, and the extra magical experiences they provide.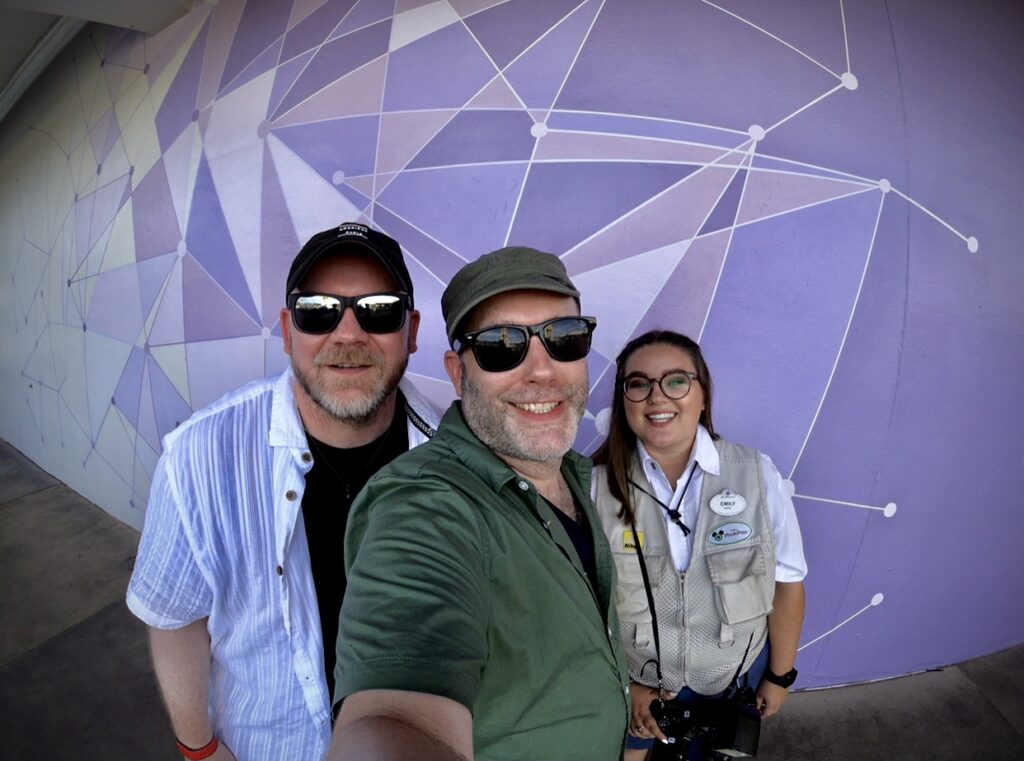 These compliments also gives managers and other Disney higher-ups information on which cast members are going above and beyond. They don't always have the ability to see every one of their Cast Member's work ethic and interactions up close. When guests give a compliment, they are documented on the record card of the specific cast member. These can sometimes be taken into consideration for future promotions or raises. Additionally, many roles at Walt Disney World are not able to accept tips from guests. Giving a cast compliment is a perfect alternative to tipping a cast member.
Have you ever had an extra magical or truly excellent experience with a Disney Cast Member? Tell us about it in the comments!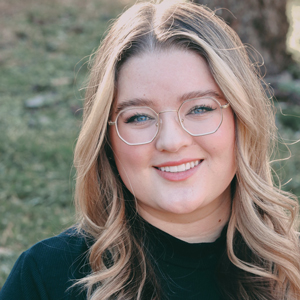 Written by
Emily Murray
Contributing Writer
For as long as Emily can remember, Disney has played a huge role in her life. Her infatuation with Disney resulted in many hours spent rewatching Toy Story and creating multiple powerpoints to convince her parents to book yet another vacation to the "Most Magical Place on Earth". In 2015, Emily followed one of her dreams and moved to Orlando, Florida where she spent just over five years working for the mouse in three separate roles. Emily is passionate about writing and using words creatively and concisely. She loves to make others laugh and hopes to sprinkle a little bit of magic into everything she does.