When planning a trip to Walt Disney World, do you include a day to spend at either of the two water parks? Typhoon Lagoon and Blizzard Beach both offer themed experiences for those interested in spending a day splashing down on water slides, floating gently in the lazy river, or catching waves in the surf pool. While both appear an inviting reprieve from the hot Florida sun, when planning our most recent trip, I had a lot of questions:  Would my cautious 7-year-old find the water slides too thrilling? Would our 4-year-old be tall enough for any of the attractions? Is the price worth it for just a few hours of swimming? After doing some research, we decided to take a chance on Typhoon Lagoon, and I am so glad we did. Now, I'd like to share what I learned to help other families with young children enjoy this fun park!
1. There is a large play area for children under 48 inches tall.
When we started to research Typhoon Lagoon, the first selling point was the splash and play area for children under 48 inches tall named Ketchakiddee Creek. We felt comfortable keeping this area as a safety net for our children in case they were intimidated by the other attractions. Once we arrived, we noticed how sprawling this area is! It didn't feel overcrowded and there was so many ways for the children to play in the water. There were small slides and even a short tube ride for younger children! This space alone has the potential for providing hours of fun.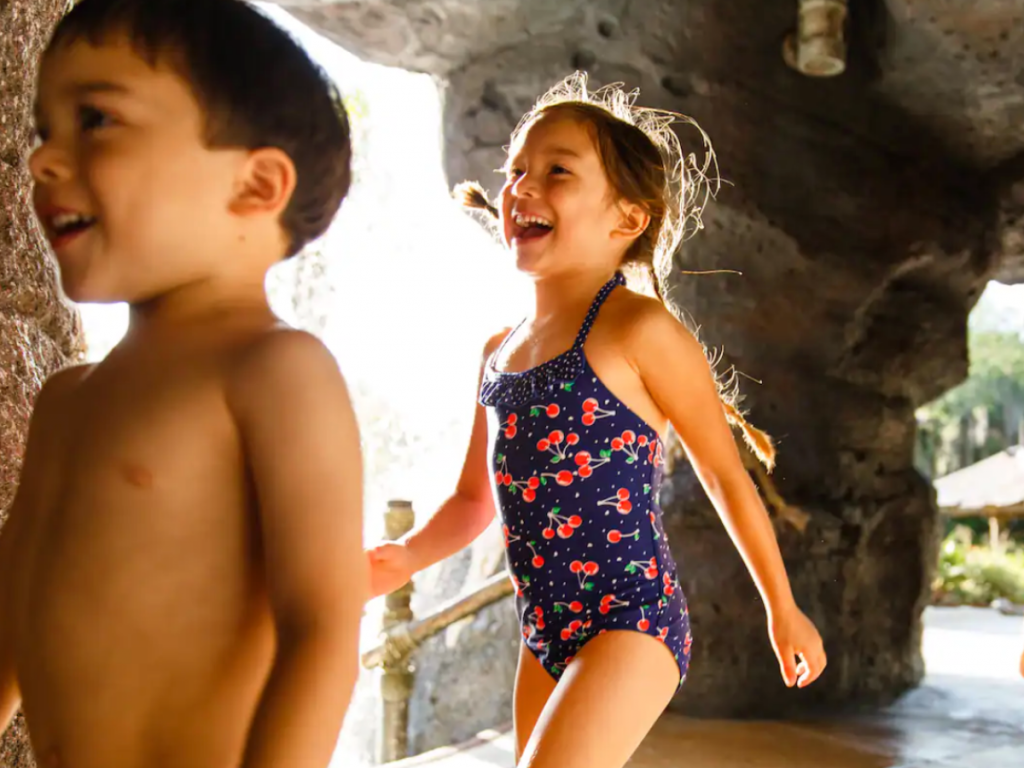 2. There are many slides for children over 36 inches tall.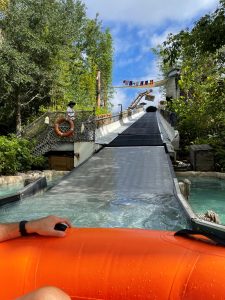 Next, we noticed that most of Typhoon Lagoon's body and tube slides were safe for children over 36 inches tall! This made us feel comforted that if our girls were feeling brave to try a slide, that they would likely be able to do so based on their height. What surprised us was how fearless they were and that they ultimately tried almost everything! We particularly enjoyed the family tube slides where we could all ride together. Miss Adventure Falls was a big hit!
3. One-day tickets cost less for water parks.
The last thing we considered before purchasing tickets to Typhoon Lagoon for our family was the cost of tickets. What if our four-year-old timed out and needed to go back to the resort? Would we still get our money's worth if the day was cut short? Knowing single-day tickets for other Disney parks can cost up to $150 per person at peak times, we were pleasantly surprised that purchasing a single-day ticket to Typhoon Lagoon costs $63 for children 3-9 and $69 for ages 10+.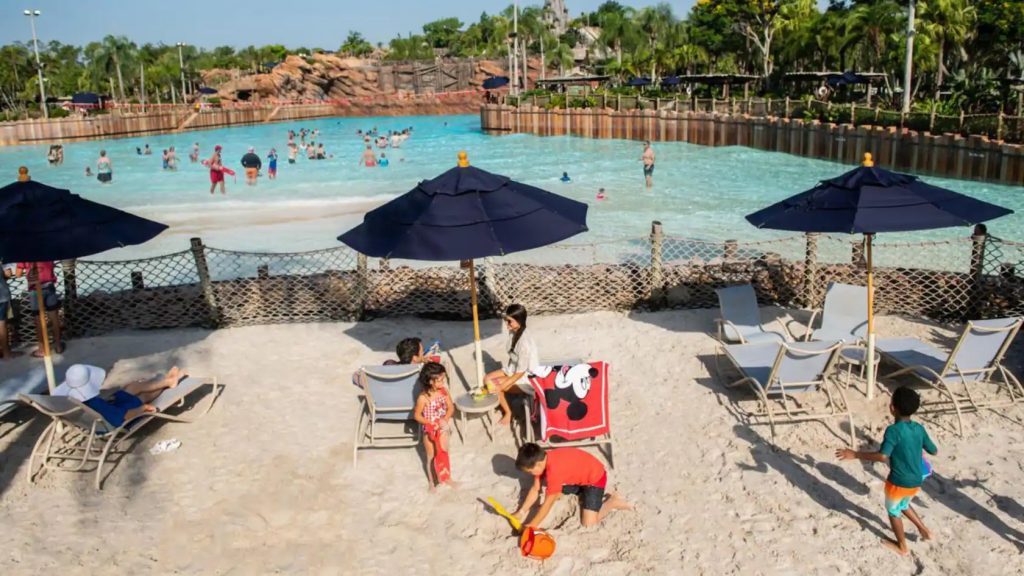 4. You can rope drop at Typhoon Lagoon!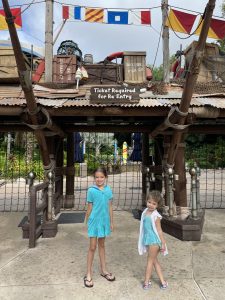 We didn't necessarily plan this ahead of time, but my children are early risers and waiting until 10:00AM until park opening was proving to be difficult with the excitement of being at Walt Disney World. We ultimately decided to arrive early, thinking we could scope out a few lounge chairs in an ideal spot to call home base during our visit. Guests may also reserve their own private cabana or umbrella and chairs if they prefer. We arrived at 9:00AM just as the cast members were preparing to open the gates and get into position. They began scanning tickets between 9:30-9:40AM and guests were stopped at holding areas until 10:00AM. Rope dropping helped us to make the most of our day without feeling rushed to get in to secure a locker and put on sunscreen. Arriving early may even give you the opportunity to be chosen as the Big Kahuna of the Day!
5. Lines are shorter than at other parks.
When queueing up for popular attractions at other Disney parks, it's not uncommon to wait 30, 45, or even 60+ minutes for your turn on the ride. At Typhoon Lagoon, we never waited more than 15 minutes, with many slides being a 5-10 minute wait! The short lines helped our family maintain a high level of excitement the whole day through without having to exert a large effort to keep the children entertained while waiting.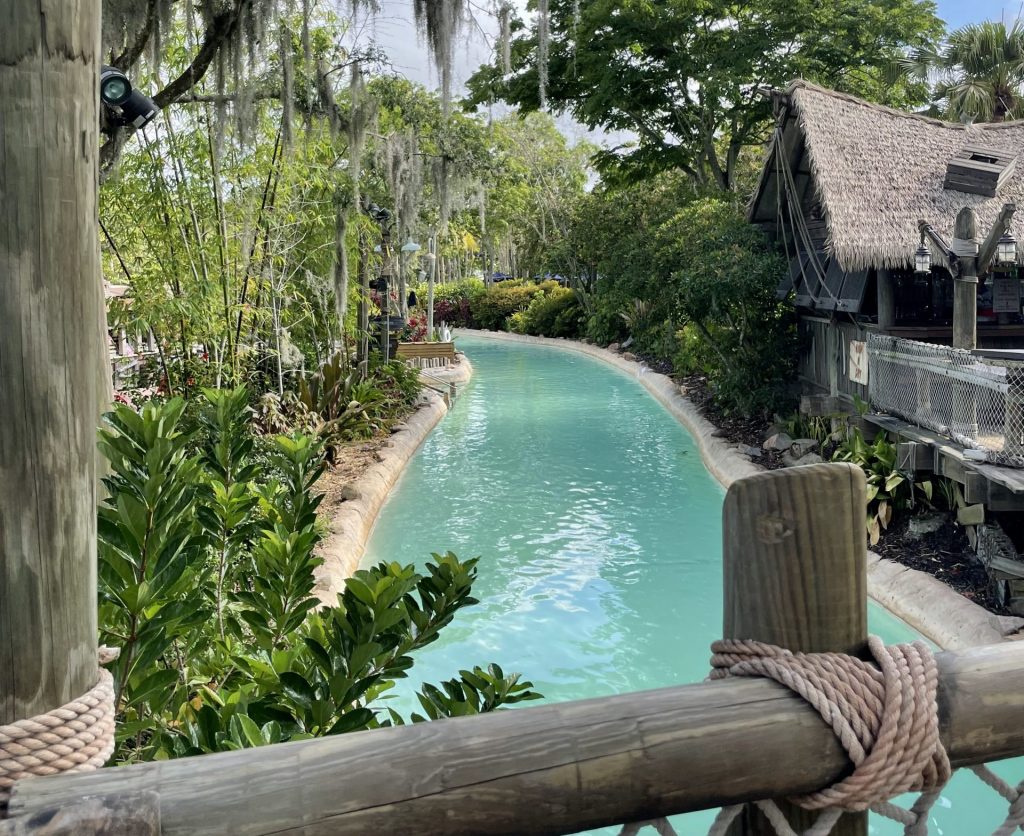 6. Enjoy a variety of Disney Snacks.
One thing we didn't research extensively beforehand was food choices once inside of the park, however, we were pleasantly surprised at the options available for both snacks and meals. It wouldn't be a Disney Park after all without Mickey Bars or Dole Whip and Typhoon Lagoon did not disappoint! Also available were the Mickey ice cream sandwich, the huge Joffrey's donuts, nachos, fries, and other quick bites. We enjoyed having lighter choices for lunch other than something heavy like burgers and fries. Lettuce wraps, salads, and rice bowls were more enjoyable since we were constantly in and out of the water.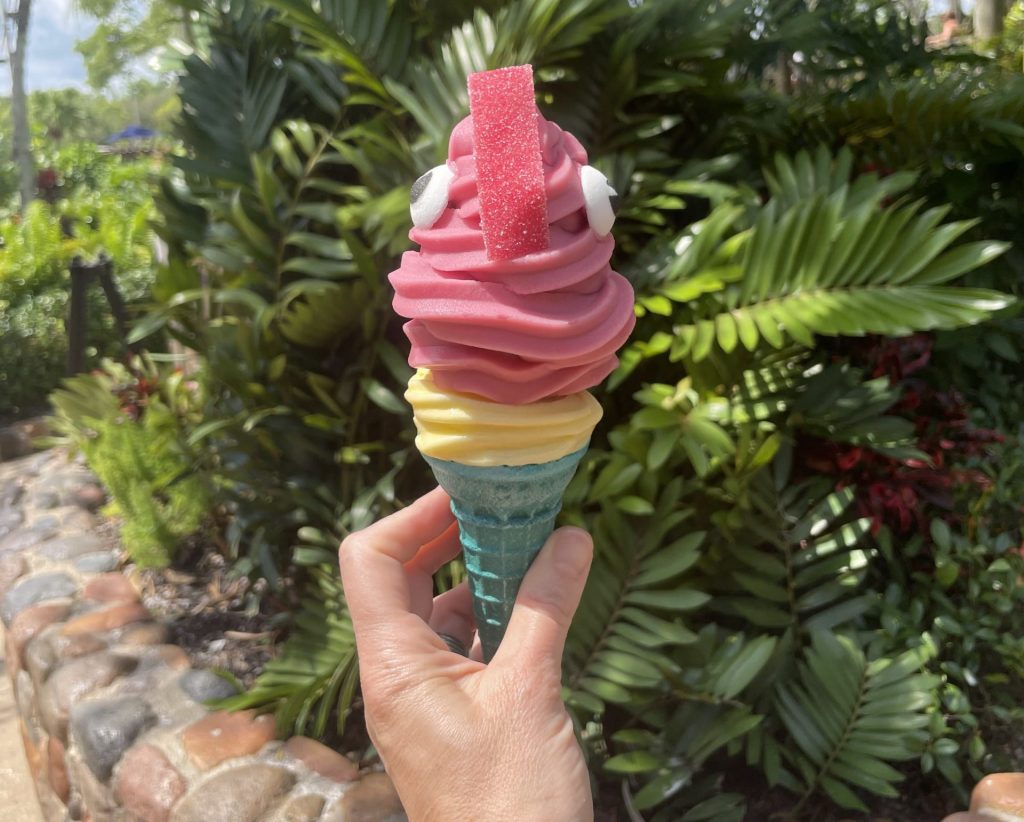 7. It's a full-day park.
While guests can use their park-hopper plus tickets to hop over to a water park in the afternoon, I strongly recommend planning to stay the entire day if you can! The lush tropical feel of the park coupled with short wait times means the entire family is able to enjoy their favorite slides and portions of the park over and over without getting bored. While we arrived early at 9:00AM, we had only planned to stay until 2:00.  The reality was that we left at 4:00PM and no one was really ready to depart! We had a dining reservation at 6:00PM that we could no longer cancel without penalty, so in a sense we were forced to cut our day at Typhoon Lagoon short. Learn from our mistake and stay all day! Eat a quick dinner before you leave, enjoy all of the snacks at the park, or plan for something at your home resort after a long day of swimming.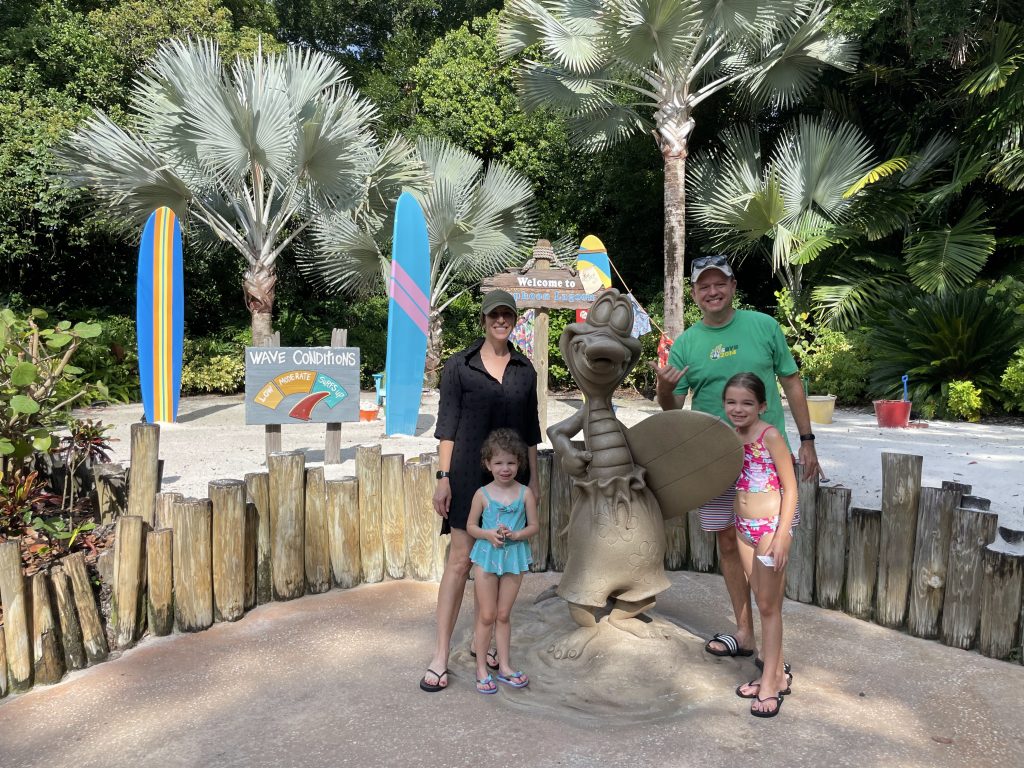 In the end, all of our concerns about bringing our small children to Typhoon Lagoon were squashed and our girls constantly talk about wanting to go back on our next visit to Disney World! Have you taken your family to Typhon Lagoon? What do your young children enjoy most about this water park? Let us know in the comments below!
Feature Photo by  Photo by Chad Sparkes (CC BY 2.0)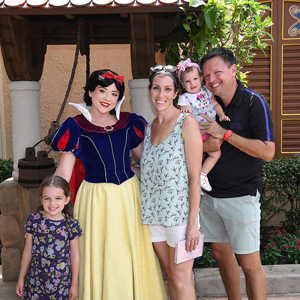 Written by
Shelley Wehler
Contributing Writer
Shelley is a stay-at-home mother of two girls living outside of Charlotte, North Carolina. Her love of all things Disney has grown even more as she sees the magic come alive through the lens of her young daughters. She spends her free time keeping up with the latest in Disney news and daydreaming of her next trip to the parks!