Hollywood Studios is the most recently updated park at Walt Disney World. With the new additions of Toy Story Land and Galaxy's Edge, this park is now easily considered a "full-day" park. It can be intimidating to only have just one day in your vacation to spend at Disney's Hollywood Studios, but it doesn't have to be difficult. Here is what you should do if you only have one day to spend at Hollywood Studios.
Arrive Early And Stay Late
If you only have one day to spend at any park, then you will make the most of your time by arriving to the parks as soon as they open. Those staying at a Walt Disney World Resort should check the park calendar to see which park allows for early entry to resort guests. On most days, you can enter the parks thirty minutes before they open for general admission. This can not only give you a great advantage in getting to the front of the line for your favorite attractions, but it also gives you an opportunity to take photos before the parks fill up with guests.
While there isn't currently a nightly fireworks show running at Hollywood Studios, it is still worth it to stay until the park closes. There is a light show that runs nightly on the Chinese Theatre which takes you on an incredible journey through Disney animation. Bu my favorite thing to do at Hollywood Studios is to walk to streets at night and enjoy all of the lit-up signs and shops. The Chinese Theater at the center of the park is especially beautiful at night. Take your time to explore this area and find your favorite celebrity's hand and footprints. You might find a few that surprise you!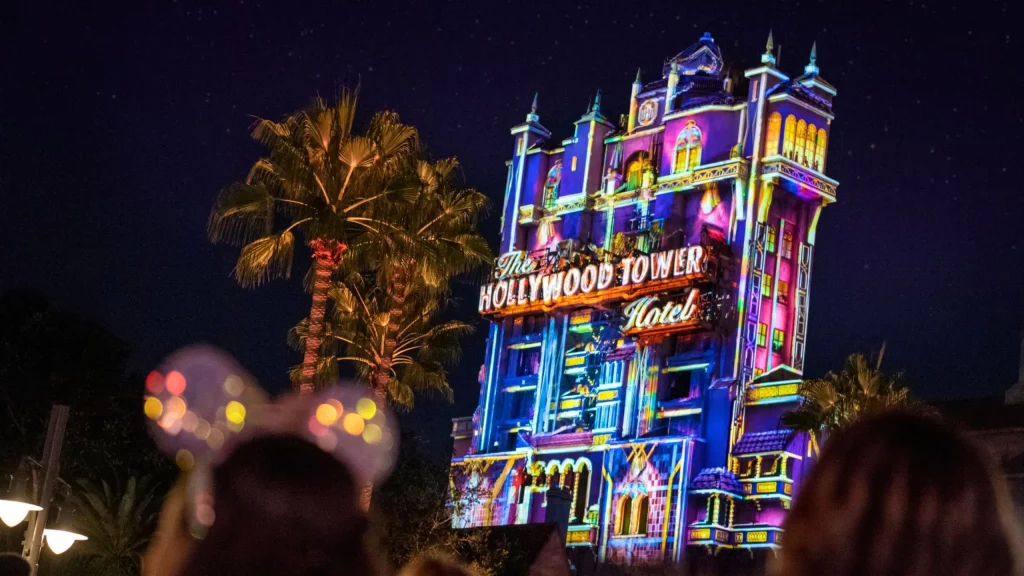 Use Lightning Lane For Popular Attractions
Because of Hollywood Studio's recent updates, there are quite a few big attractions that you will want to grab a Lightning Lane pass for. Rise of the Resistance, located in Galaxy's Edge, is a massively popular attraction that takes you through the world of Star Wars like never before. This attraction is an experience from start to finish. It is a thrilling experience with a height requirement of 40 inches or taller.
Mickey and Minnie's Runaway Railway is another new attraction whose standby line fills up quickly. This ride takes you on a slow-moving but exhilarating journey through Mickey and Minnie's attempt at a picnic in the park. This ride features some fantastic state-of-the-art Imagineering technology, and you shouldn't skip it if you have the opportunity.
Slinky Dog Dash is another new attraction at Hollywood Studios, located in Toy Story Land and surrounded by a larger than life scene of Andy's backyard. This coaster has a height requirement of 38 inches and is considered to be a family-friendly roller coaster.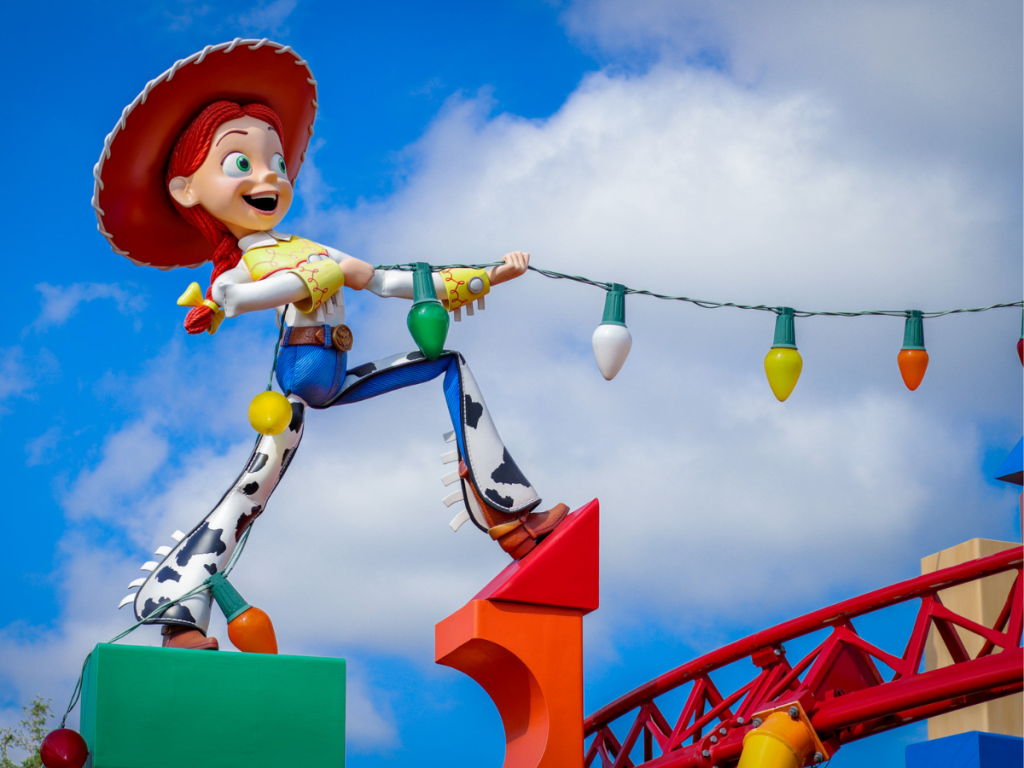 While there are many new attractions at Hollywood Studios, there are still old favorites like Rock n' Roller Coaster and The Twilight Zone Tower of Terror that should not be missed!
Don't Forget The Shows
Something unique about Hollywood Studios is its shows in addition to its rides. It can be easy to forget about going to a sit-down show experience when you are so busy going from ride to ride. Hollywood Studios has several shows that go on during various time intervals throughout the day. Sing your lungs out at For the First Time In Forever: A Frozen Singalong Celebration, be thrilled by the Indiana Jones Epic Stunt Spectacular, watch the stage come alive during Beauty & The Beast Live on Stage, and laugh as you watch Muppet Vision 3D.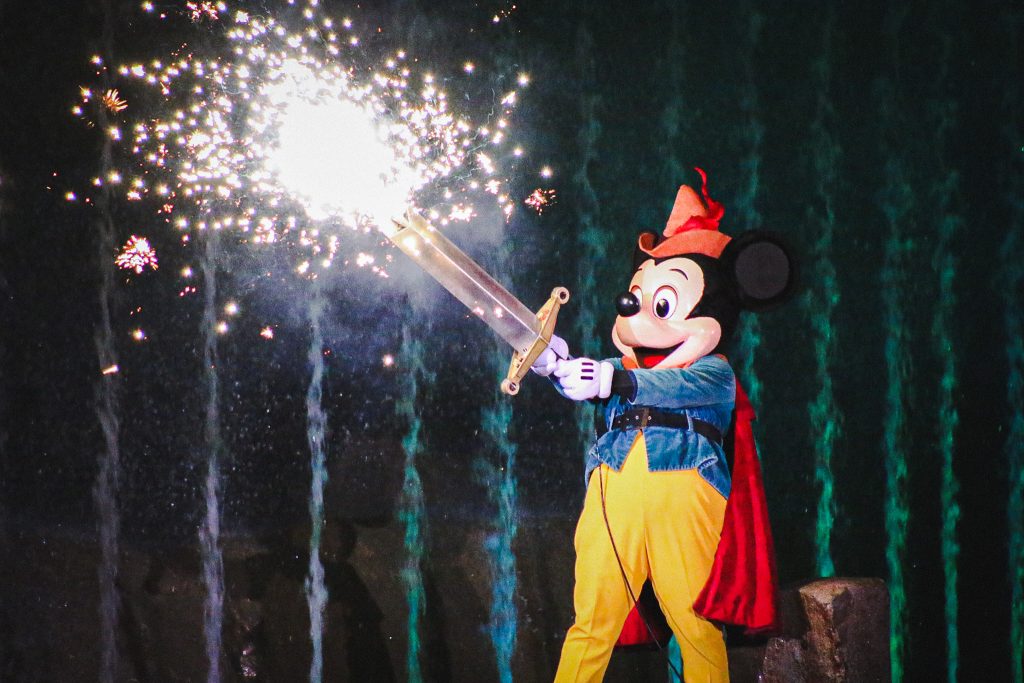 "Fantasmic!" is Hollywood Studios' signature stage show that has taken a leave of absence during Covid-19 and will be returning on November 3rd, 2022. This show is an epic tale of Mickey's dream that showcases the classic battle of good and evil. This show will return updated, featuring characters and songs from films such as Moana and Frozen 2.
Sit Down For Dinner
Hollywood Studios has several sit-down dining experiences available. 50s Prime Time Cafe, Mama Melrose, and Hollywood & Vine are just a few options. My favorite sit-down dining experience in all of Walt Disney World is the Sci-Fi Dine-In Theatre Restaurant. This restaurant is themed after an old drive-in movie theatre, and you and your family can actually dine inside of cars while you watch clips from old science fiction films on the big screen. The menu here is classic diner-style food with a drive-in movie theatre twist.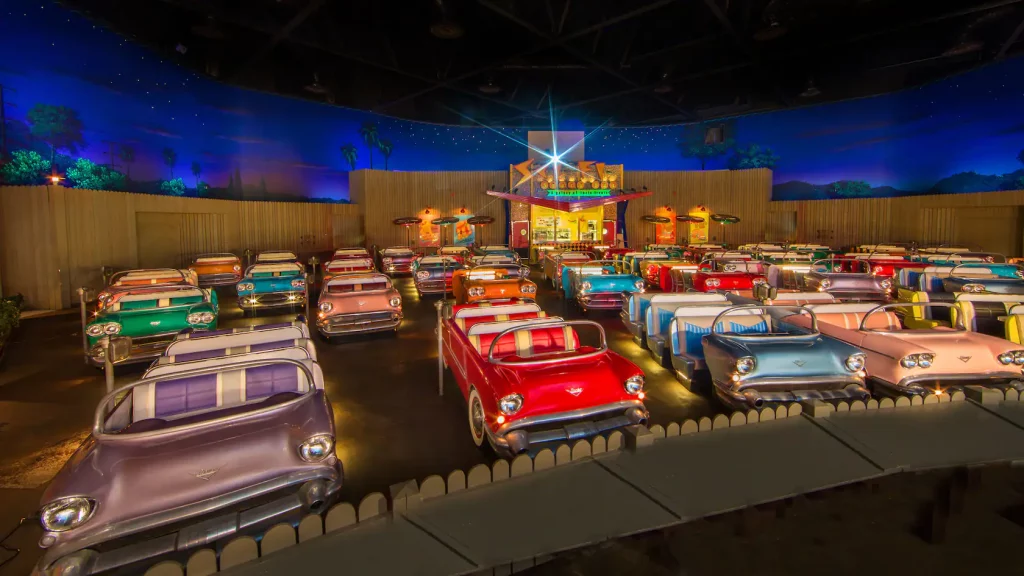 As you can see, there is quite a bit of activity to be had at Hollywood Studios! It is possible to do this park in just one day with the right planning. What are your favorite things to do at Hollywood Studios? Share your thoughts in the comments below.
Written by
Megan Woodard
Contributing Writer
Megan was born into a Disney family. Her first trip to Disney World was when she was only 18 months old. Now as an adult, Megan loves to share the magic of Disney with her two toddlers. Keeping up with Disney news and Disney World knowledge is a fun hobby for Megan. Disney World is her favorite place to be and continuously brings back her childhood joy.