Are you planning a bachelor party or a guys' trip to Disney's Hollywood Studios and unsure of what to do? We have a list of suggestions to get the best use out of your day celebrating at this Disney park.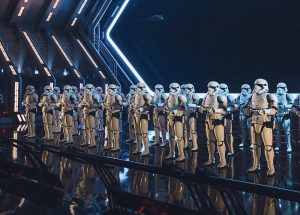 Galaxy's Edge
If your group is filled with Star Wars fans, make sure you start your day with a visit to Galaxy's Edge. In this Star Wars-themed area, you will find two attractions: Smugglers Run, where you can control and operate the Millennium Falcon, and Rise of The Resistance, where you encounter an experience against The Resistance, including Kylo Ren. You'll want to make sure to plan a reservation at Oga's Cantina, a bar known as this planet's local cantina. You can find cocktails like the Fuzzy Tauntaun here featuring "Buzz Button Tongling" foam to make your mouth tingle. Walk-up is available at times, but this cantina is very popular.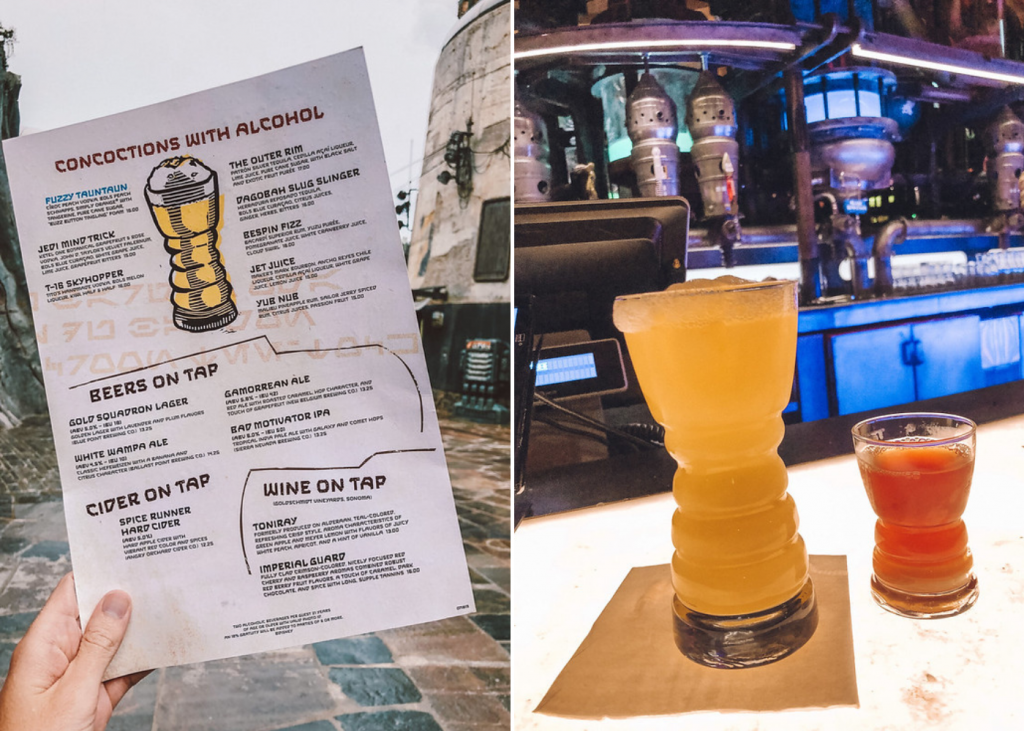 If you can't make a reservation at Oga's Cantina, there's always the Milk Stand across the way. The Milk Stand offers Green and Blue Milk, which Star Wars fans will recognize from the various films it was featured in. These drinks are plant-based, with tequila or rum mixed inside them for the alcoholic version. Additionally, they serve this drink as a mocktail so people of all ages can enjoy it.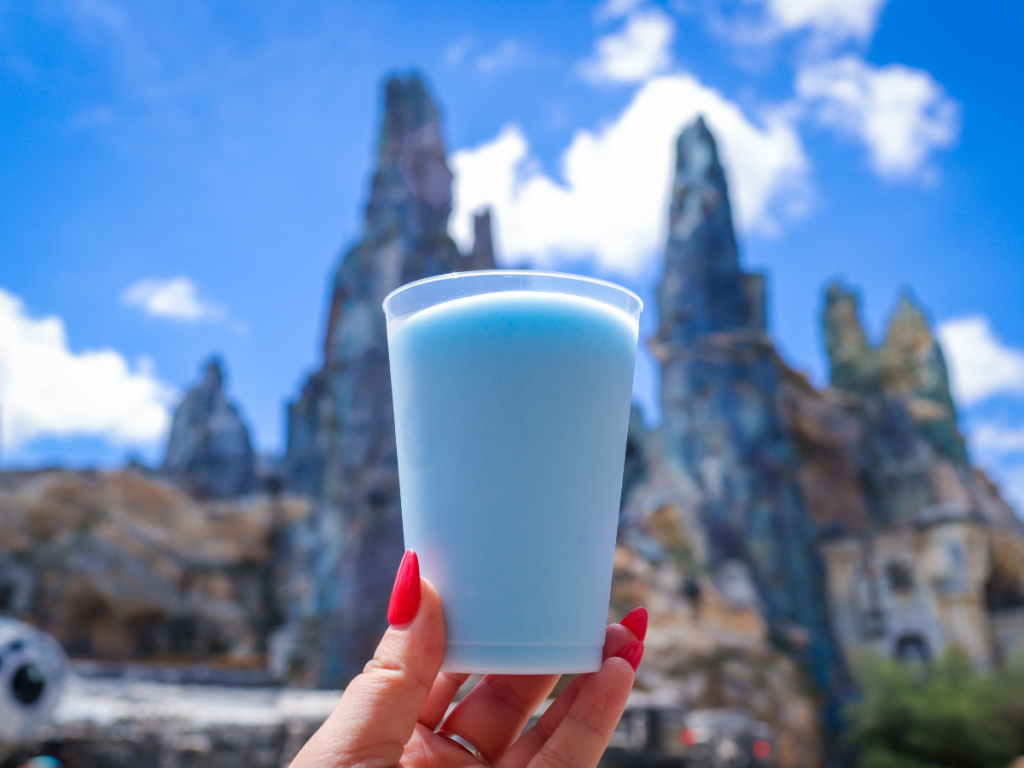 Baseline Tap House
Nearby Galaxy's Edge is Baseline Tap House, where you can find a wide variety of craft beer on tap and small plates. Baseline Tap House, where reservations are not required, specializes in California brews and wines. You'll want to get their famous Bavarian jumbo pretzel served with beer-cheese fondue and spicy mustard. At this location, you can dine inside or outside to enjoy atmosphere of Hollywood Studios. The menu here additionally has seasonal options when it comes to the drink options, so you can always expect something new when you come back for your next visit.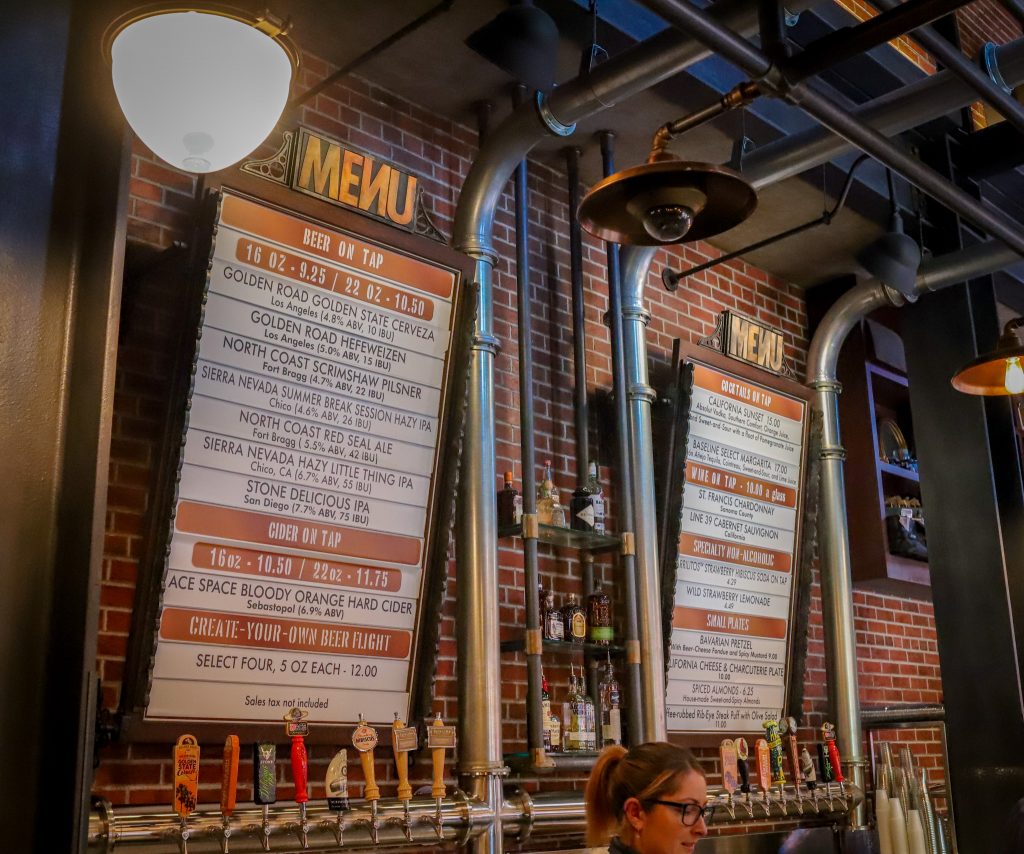 Sci-Fi Dine-In & The Brown Derby
If you're looking to book a dining reservation for your party, we'd suggest Sci-Fi Dine-In or The Brown Derby. The Sci-Fi Dine-In is next to the BaseLine Tap House and features a unique themed dining experience. You'll be transported to an indoor drive-in movie theatre where your table is an old-school car with booths instead of regular car seats. Here you can enjoy a classic burger and lots of milkshakes! While you dine at this location, you will see short films being played on the drive-in movie theatre screen of some sci-fi films.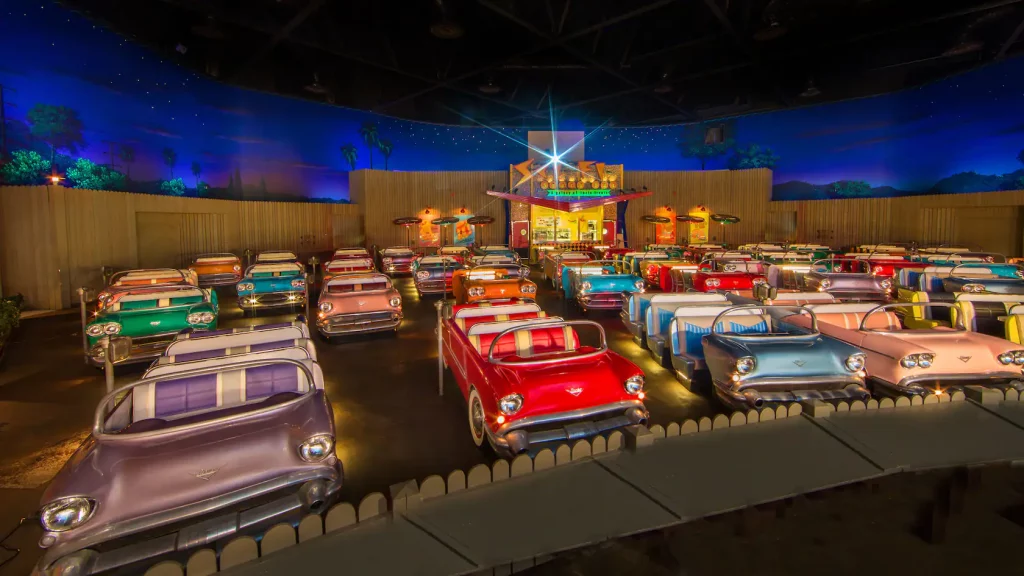 The Brown Derby location features a more elegant Hollywood type of dining experience. At this spot, you will dine in a replica of the legendary Brown Derby in Hollywood. The Brown Derby is known for its specialty dishes, such as the char-grilled filet of beef, Faroe Island salmon, and the famous Cobb salad, which follows the recipe of Bob Cobb, who owned the original Brown Derby in California. Two specialty experiences here include the martini and margarita flights which are great to share with your group during this experience.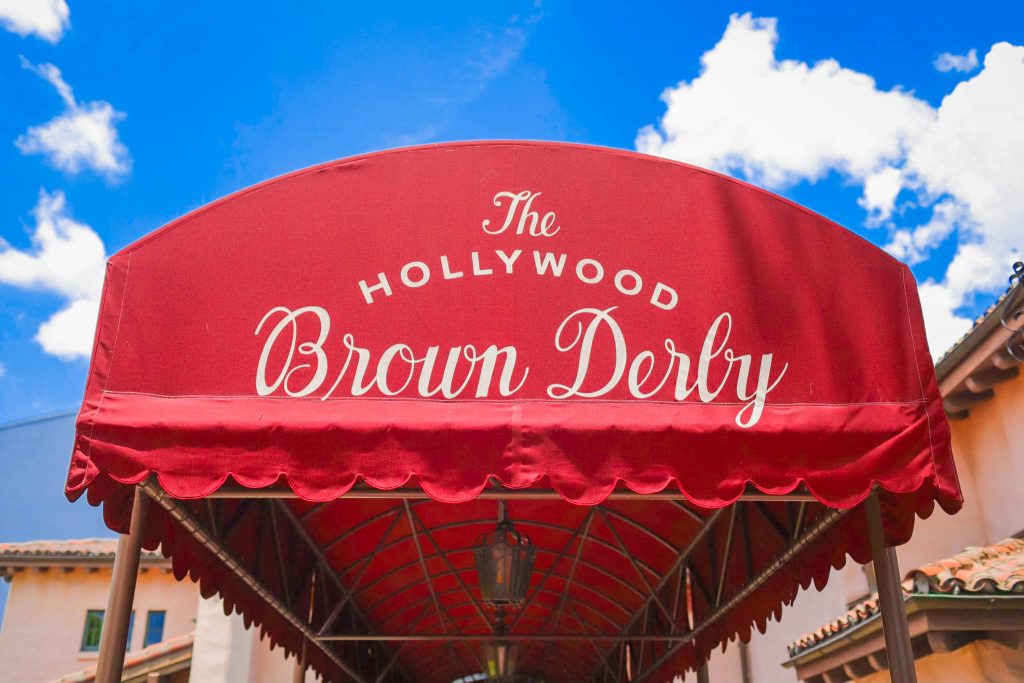 Other Attractions
When making your way through the rest of Hollywood Studios, you'll want to make sure you make your way to Sunset Boulevard. For your group of thrill seekers, you'll want to ride The Twilight-Zone Tower of Terror and Rock 'n' Roller Coaster Starring Aerosmith. You can expect a tower-dropping experience full of unexpected lifts and drops for the Tower of Terror. When riding Rock 'n' Roller Coaster, you'll recognize the famous music from the band Aerosmith as you make your way through Hollywood in this indoor rollercoaster featuring flips and big drops.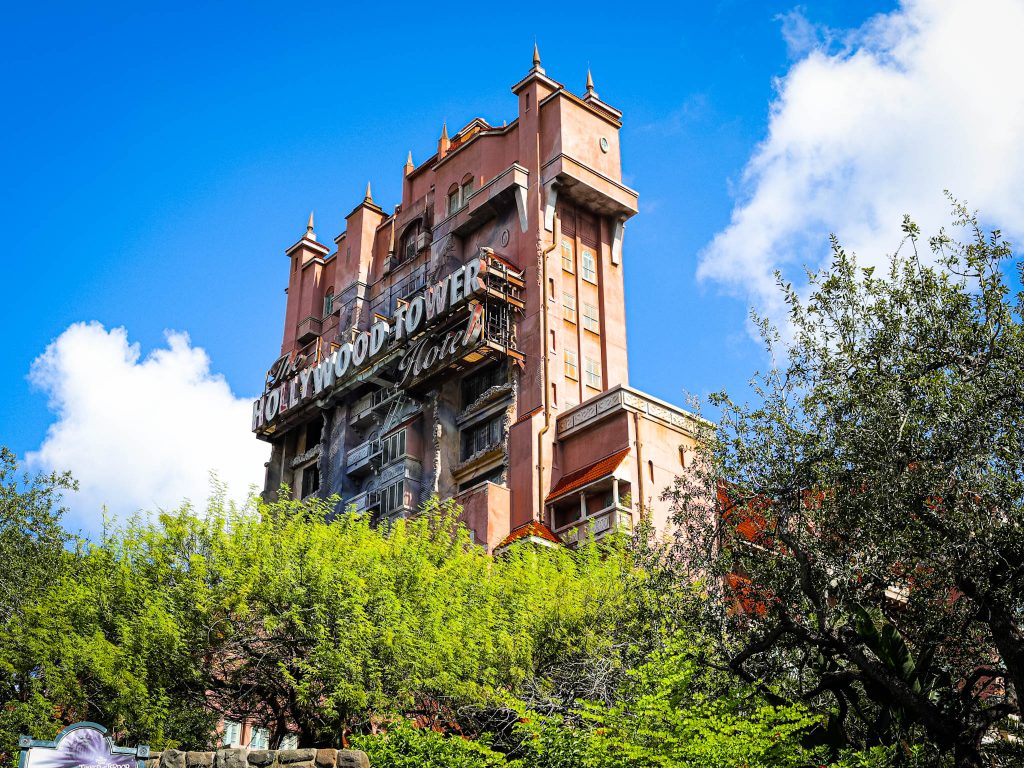 What is you and your group's favorite thing to do together at Hollywood Studios? Let us know in the comments!
Featured Photo by Bobby Asen.
Written by
Bobby Asen
Contributing Writer
Bobby has a strong passion for Walt Disney's stories and the Disney Parks. From taking vacations to the parks, to being an Annual Passholder, to working as a cast member for seven years at Magic Kingdom, his passion for Disney continues to grow. After visiting every Disney Park in the world, Bobby knew he wanted to share his experiences and his love for Disney in his writing.