Lightning Lane is a great way to skip the standby line for your favorite attractions. You can purchase individual Lightning Lane reservations, or you can package them in with Disney's Genie+ service. Either way, Lightning Lane is a fantastic system to take advantage of. If you are staying at a Disney resort, you can schedule your Lightning Lane reservation at 7am. Otherwise, you can schedule your reservation when the park opens. If you are using Genie+, you can schedule your next reservation either after you have ridden the attraction, or after two hours, whichever comes first.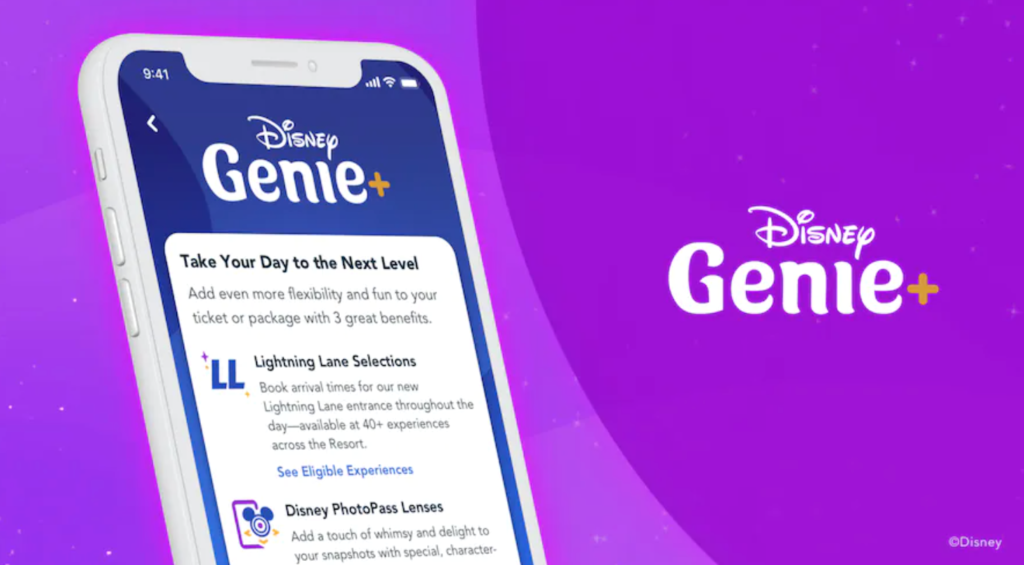 Lightning Lane is a good way to guarantee that you will be able to ride your favorite attractions. Some attractions that are very popular not only have long standby lines but also book up quickly for Lightning Lane reservations. It's important for these attractions that you book Lightning Lane as soon as you are able to!
Here are 8 attractions that are best for using Disney's Lightning Lane reservations.
1. Seven Dwarfs Mine Train
Located at Magic Kingdom, Seven Dwarfs Mine Train is one of the more popular Disney attractions. This roller coaster is a relatively new addition to the park so guests tend to flock here. Seven Dwarfs Mine Train is a tame roller coaster that explores the story of Snow White and takes you through the dwarfs' mine. Delightful animatronics line the interior portion of this roller coaster. There are several mild drops and even an on-ride photo. This ride has a height requirement of 38 inches or taller. The standby line can reach up to 180 minutes so Lightning Lane is a great service for this ride.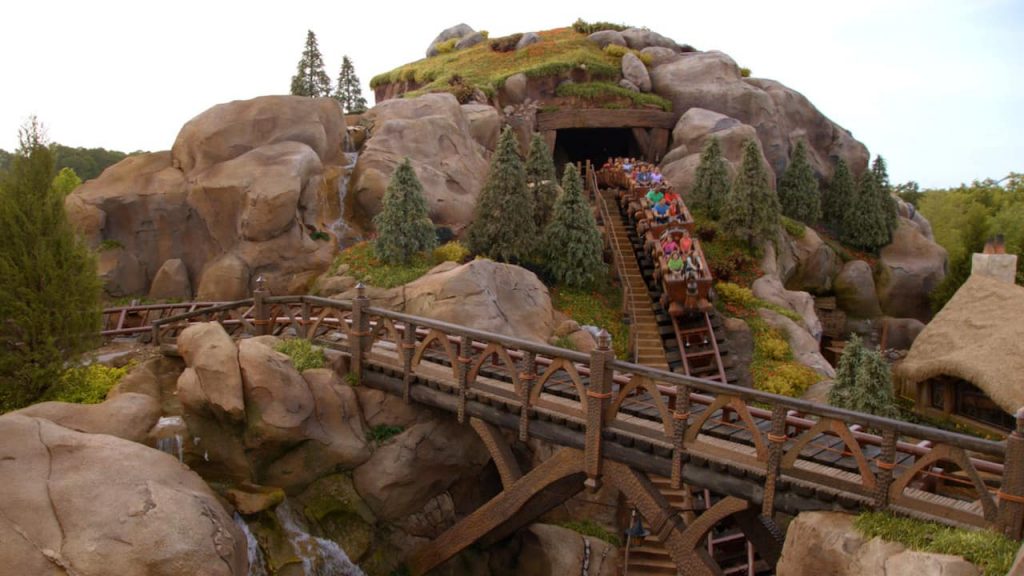 2.Peter Pan's Flight
This classic ride is extremely popular! Peter Pan's Flight is also located at Magic Kingdom. This attraction was original to Disneyland when it first opened in 1955, and its copy in Florida has the same charm created by Walt Disney himself. This ride has no height requirement so all members of the family can take to the skies above Neverland. Because of this ride's popularity and also its slow loading capacity, the standby line can be one of the longest in the parks. For the same reason, Lightning Lane reservations tend to book up quickly as well.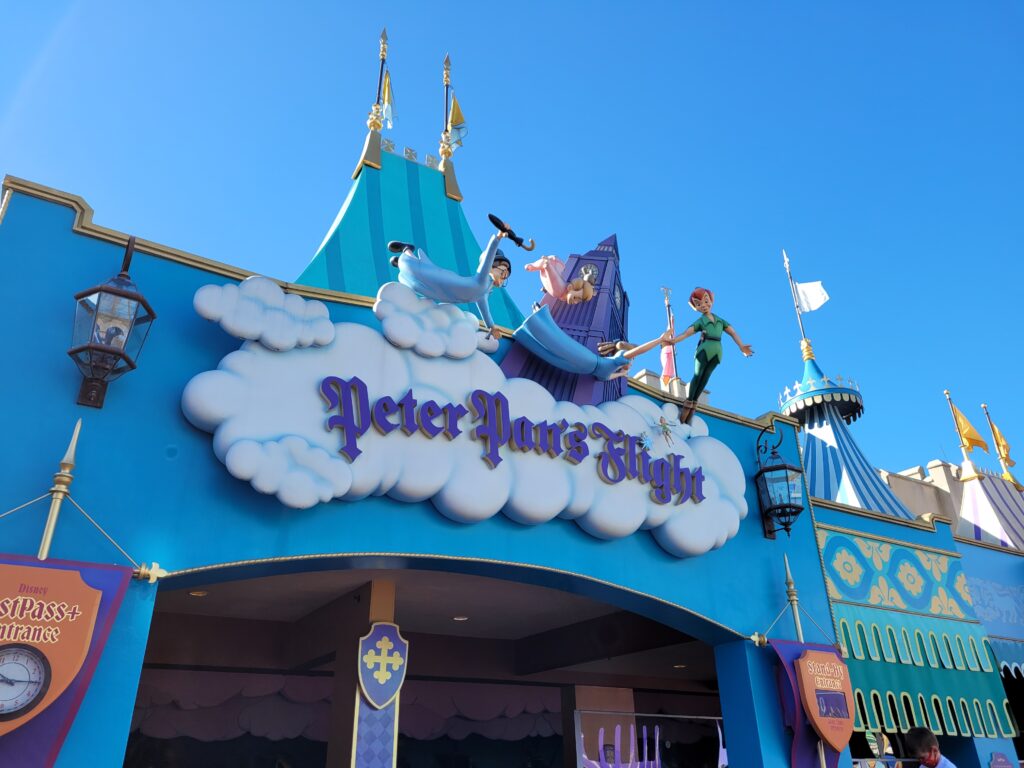 3. Mickey and Minnie's Runaway Railway
Located directly in the center of Hollywood Studios, right where The Great Movie Ride used to be, is Mickey and Minnie's Runaway Railway. This modern dark ride attraction is an incredible display of Disney Imagineering. Embark on an exciting journey with Mickey, Minnie, and their pals during a drive to a picnic gone haywire. This ride has no height limit and is fun for all ages. Because of this ride being extremely new to Hollywood Studios, it is a really good idea to secure your Lightning Lane reservation as soon as you can.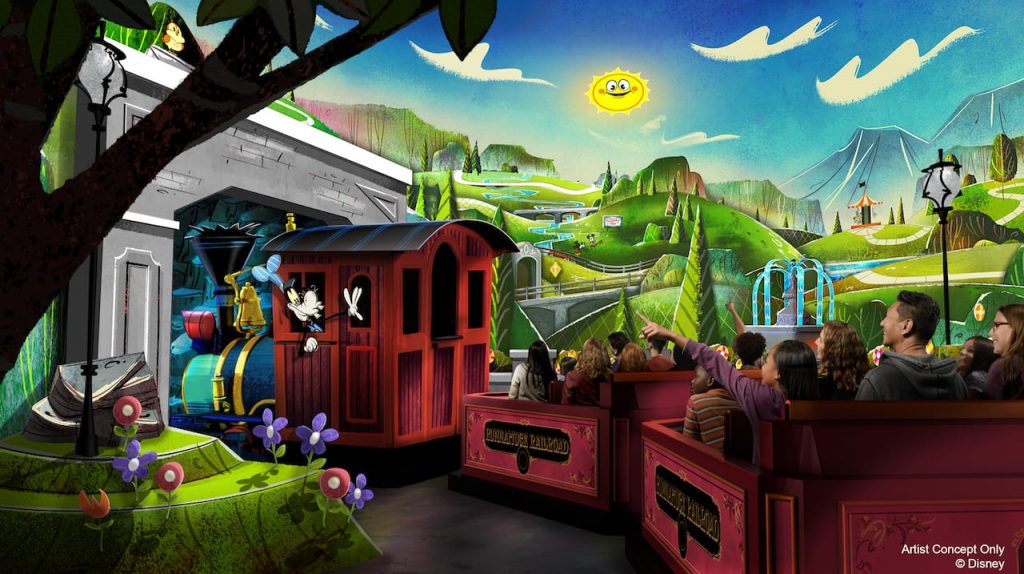 4. Star Wars: Rise of the Resistance
A popular addition to Hollywood Studios is Star Wars: Rise of the Resistance. This ride is located in Galaxy's Edge, and really is a state-of-the-art attraction. This attraction is an experience from start to finish. This is a thrilling attraction with a height requirement of 40 inches or taller. This ride might be too intense for the little ones! Many guests will flock to Rise of the Resistance as soon as the park opens. It is also very difficult to grab a Lightning Lane reservation for this ride as it fills up fast. It will come in handy to be a resort guest for this one and make your reservation right at 7am!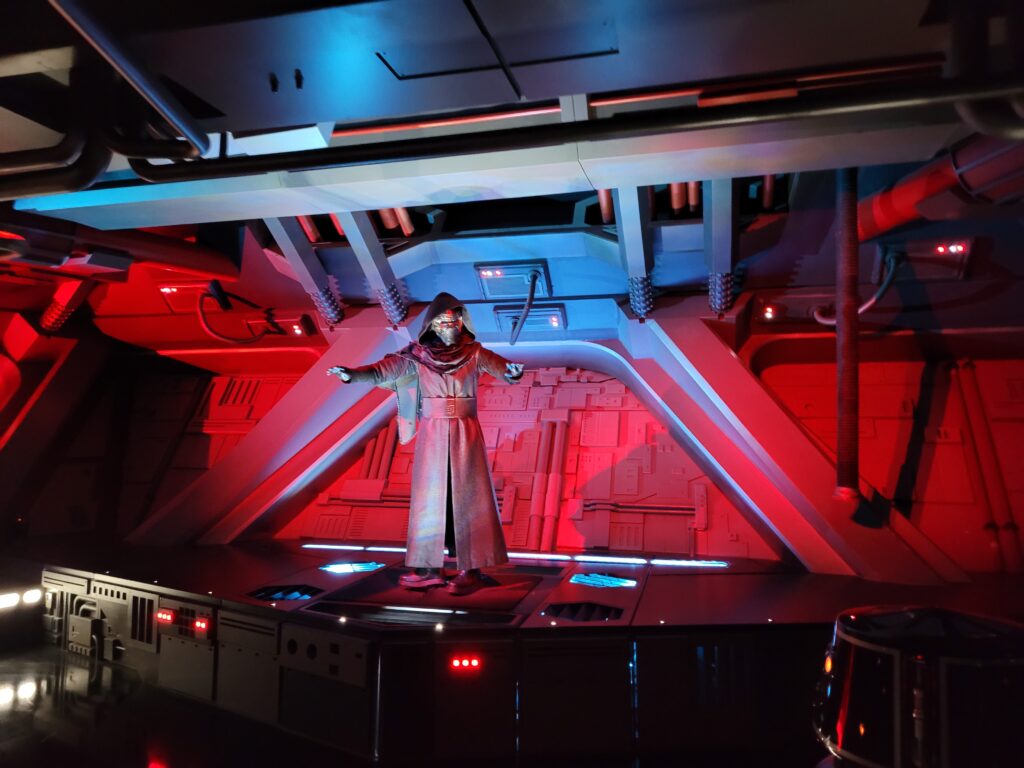 5. Guardians of the Galaxy: Cosmic Rewind
This exciting roller coaster is the newest addition to Disney's Epcot, and guests can't get enough of it. Guardians of the Galaxy: Cosmic Rewind is intense with a height requirement of 42 inches or above. This ride even features the first ever backwards launch. Join Rocket, Groot, Star Lord, and Gamora on a tour of the galaxy that doesn't quite go as planned. This is an attraction that you will definitely want Lightning Lane for, as it is currently operating via virtual queue that will close almost as quickly as it opens.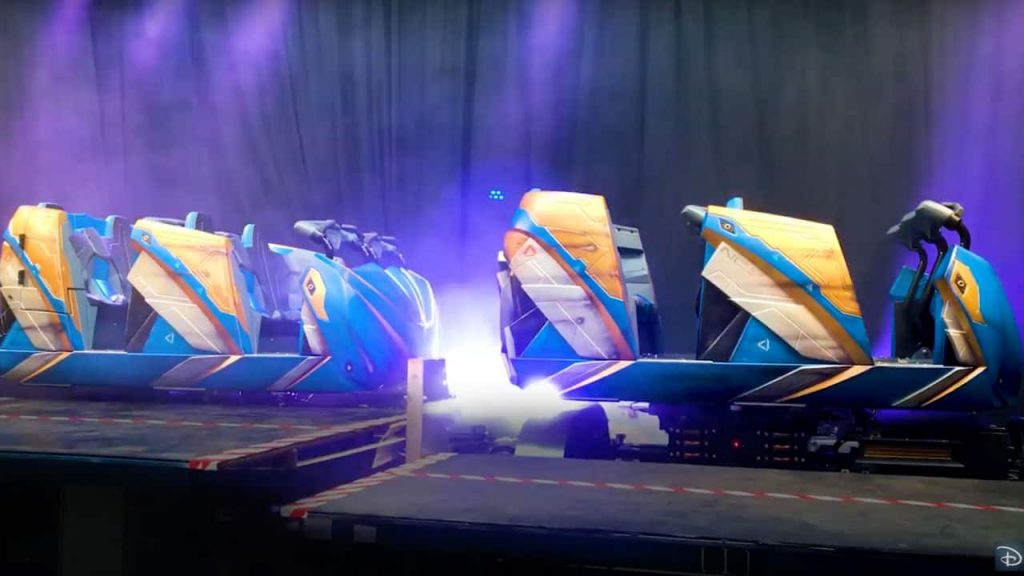 6. Frozen Ever After
If you think that Frozen fever has died down, think again. Frozen Ever After is located at EPCOT in World Showcase's Norway pavilion. Even though this ride has been around for a few years now, it is still one of EPCOT's most popular attractions. This is a slow-moving boat ride through Arendelle that explores the story of Anna and Elsa. There is no height requirement for this ride. If you have a love of all things Frozen or are traveling with Frozen mega-fans, then you will definitely want to book a Lightning Lane for this popular attraction.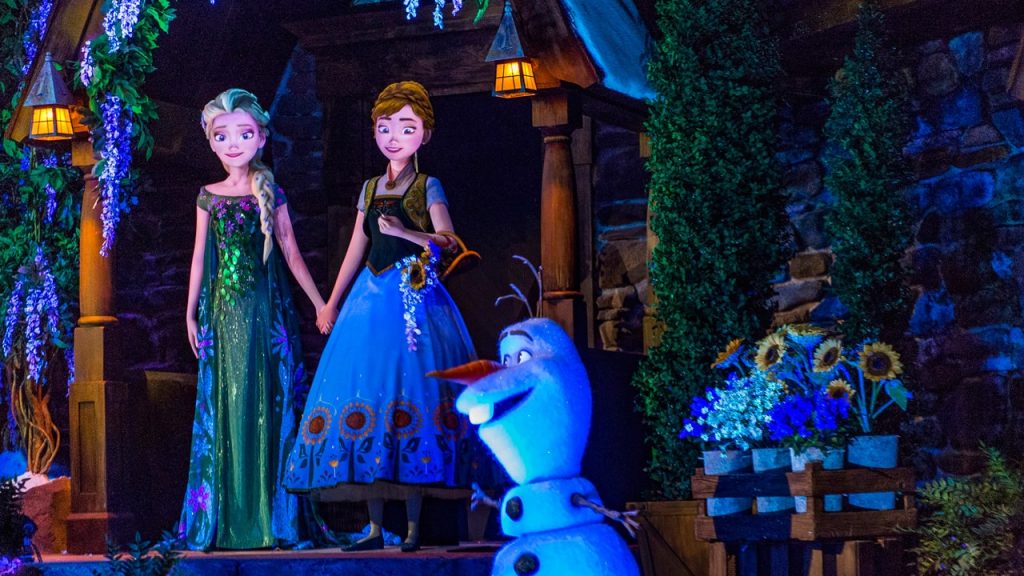 7. Avatar Flight of Passage
This thrilling attraction is located at Disney's Animal Kingdom and is in the world of Pandora. Avatar Flight of Passage features an incredible simulated ride on a Banshee from the world of the Avatar. Not only is your ride vehicle a Banshee, but this ride vehicle actually breathes to make it feel completely alive. The environment around you is 3-D. You will feel completely transported to the world of the Avatar.  There is a height requirement of 44 inches or above for this attraction, and it is a thrilling experience. This ride was popular when it was first opened a few years back, and has maintained its popularity ever since. The standby line for this ride has been known to exceed 260 minute waits. If you are interested at all in this ride it is highly recommended that you book your Lightning Lane reservation as soon as you are able to do so.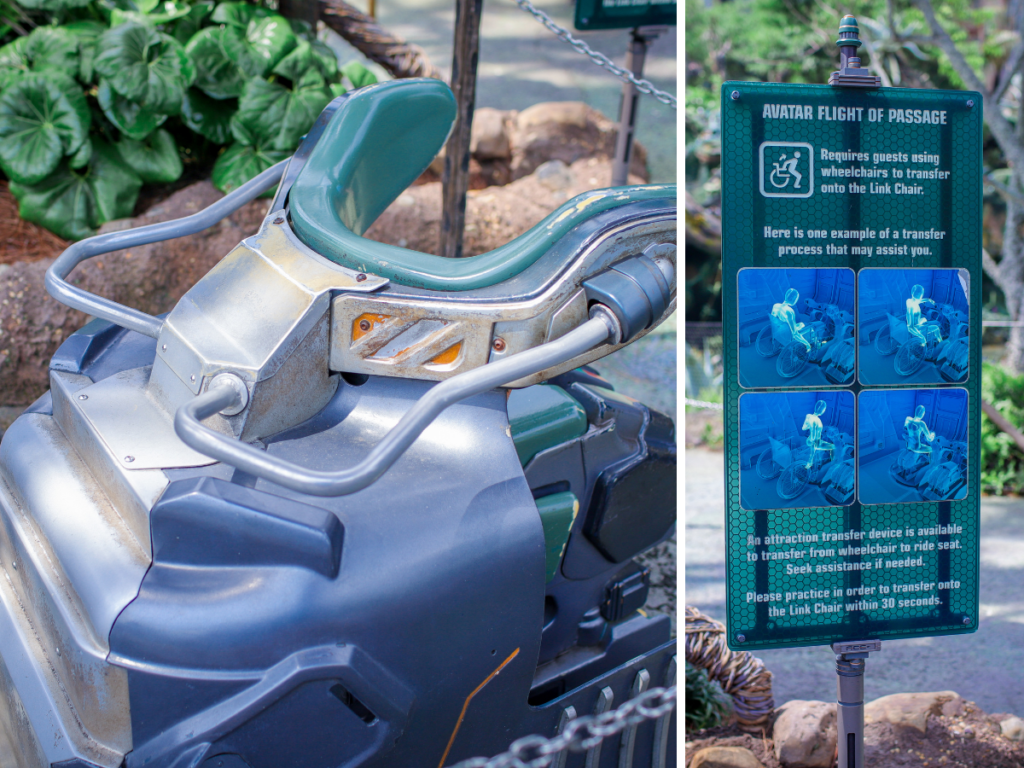 8. Kilimanjaro Safaris
Animal Kingdom's crown jewel is Kilimanjaro Safaris. This attraction is what Animal Kingdom is all about: an up-close and realistic portrayal of animals in their own habitat. Kilimanjaro Safaris is appropriate for all ages and is an open-air drive through safari of the African savannah. You will see a wide variety of animals that are free-roaming throughout their habitat. This is a very popular attraction that is a must-do for any animal lover. The best time to secure Lightning Lane for this attraction is in the mornings, as the animals are the most active early in the mornings!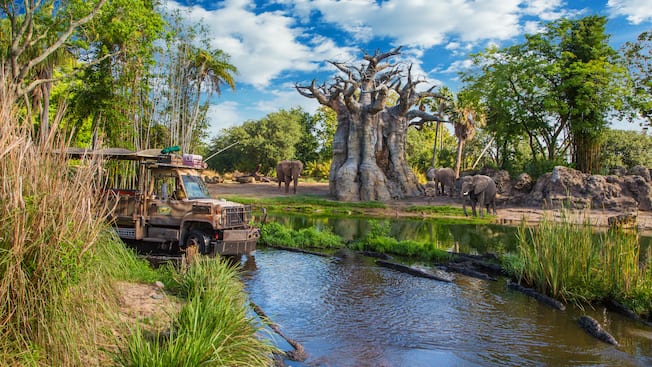 Lightning Lane is a great service to make sure you are able to ride Disney World's most popular attractions. Whether you choose to schedule them for these popular attractions or not, the most important thing is that you don't miss out on any rides that are must-dos for your vacation! What rides do you like to use Lightning Lane for? Tell us your favorite attractions in the comments below.
Written by
Megan Woodard
Contributing Writer
Megan was born into a Disney family. Her first trip to Disney World was when she was only 18 months old. Now as an adult, Megan loves to share the magic of Disney with her two toddlers. Keeping up with Disney news and Disney World knowledge is a fun hobby for Megan. Disney World is her favorite place to be and continuously brings back her childhood joy.