Belle and friends made an immediate impact in the Wonderful World of Disney when the film Beauty and the Beast was released over 30 years ago. With its charming characters and sensational soundtrack, it was destined to be a Disney classic and resurged in popularity with the release of the live action version of the film in 2017. Now, there are generations of Beauty and the Beast fans and when they visit Walt Disney World, they will be delighted to find an abundance of attractions, restaurants, and entertainment that pay tribute to the beloved movie. If you are a fan of Beauty and the Beast, add these 7 places in Walt Disney World to your trip itinerary.
Magic Kingdom
You'll find the most references to Beauty and the Beast in Magic Kingdom. First, head straight to New Fantasyland to visit an entire section dedicated to the film. Grab a warm cinnamon roll (with extra icing!), turkey leg, or LeFou's brew from Gaston's Tavern and take a picture in front of a fountain dedicated to of the "manliest of men." Guests can even eat inside of the Beast's castle and meet Beast while dining at Be Our Guest Restaurant for lunch or dinner. This table service restaurant is very popular, so advanced reservations are recommended! An interactive attraction named Enchanted Tales with Belle that retells the story of Beauty and the Beast has yet to reopen following the park's closure in 2020, but guests can still meet Belle outside of the attraction in her gorgeous golden gown. Finally, head to Main Street U.S.A. at 3:00pm for the Festival of Fantasy Parade where you can see Belle and Beast waving to guests on the opening float.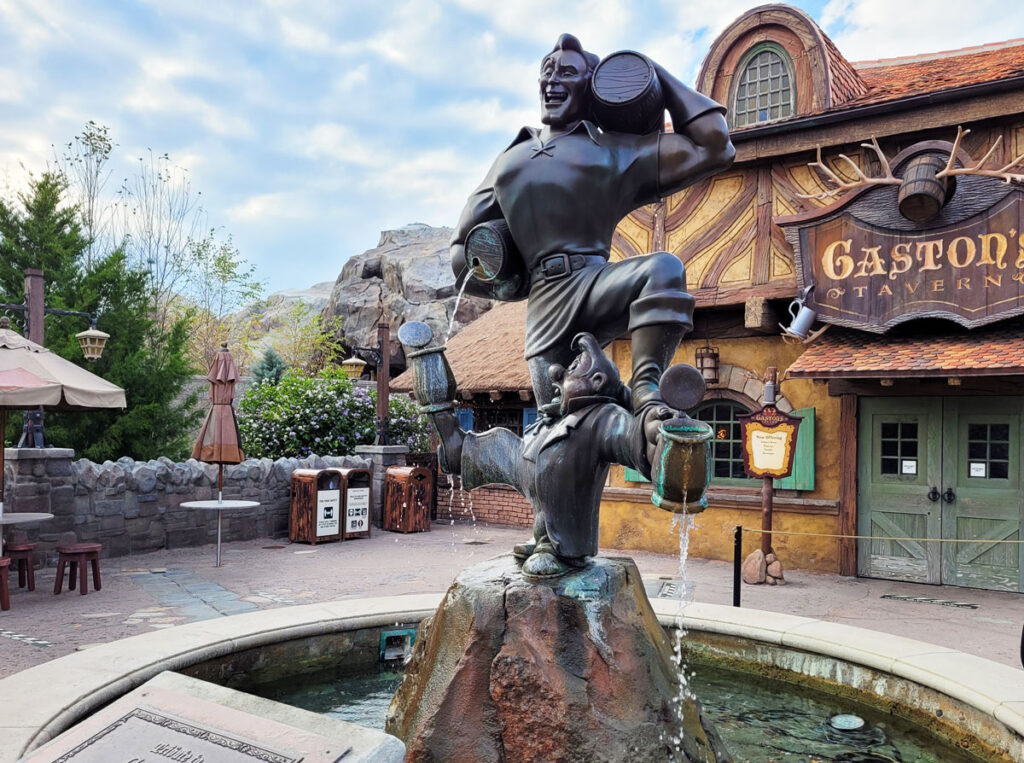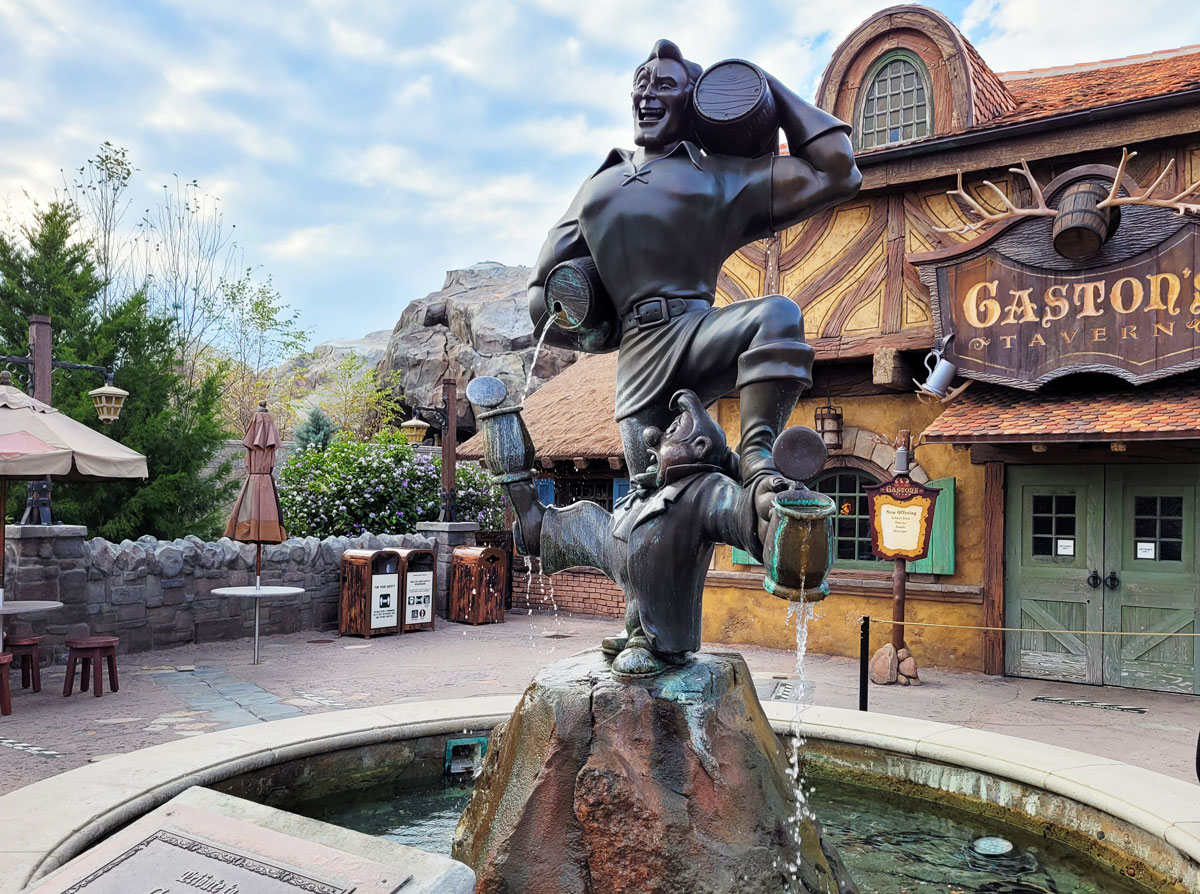 EPCOT
When visiting EPCOT, fans of Beauty and the Beast should find the France Pavilion in the World Showcase. Not only can you meet Belle in her blue villager dress, but head inside of the Palais du Cinema theater for a shortened version of the film featuring some of its notable songs with which guests are encouraged to sing along! Beauty and the Beast Sing-Along shows each day from 8:30-6:00PM occasionally alternating with Impressions de France, another short film showcasing the beauty and charm of this western European country.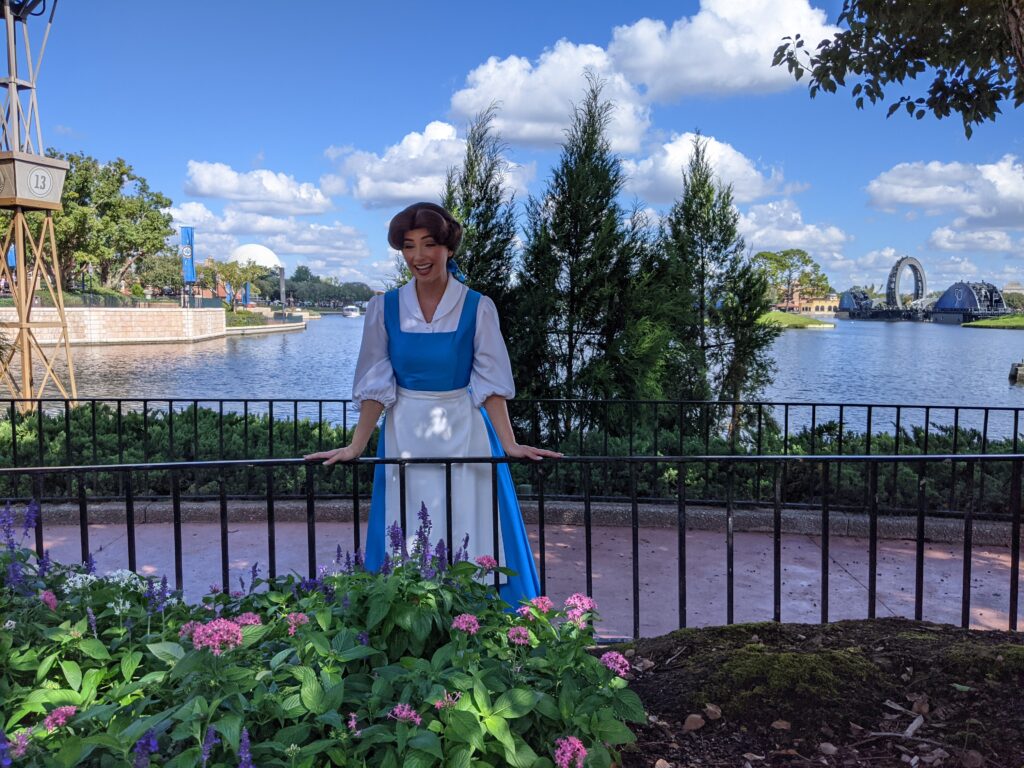 Hollywood Studios
If you enjoy live theater and shows, you may name Hollywood Studios as your favorite Disney World park! Here you will find a full production of Beauty and the Beast Live on Stage. The costumes, dancing, music, and charm of the fan-favorite film comes alive on a covered outdoor stage off of Sunset Boulevard 5 times each day between 11:00AM and 5:00PM. It is a can't-miss if you love Beauty and the Beast.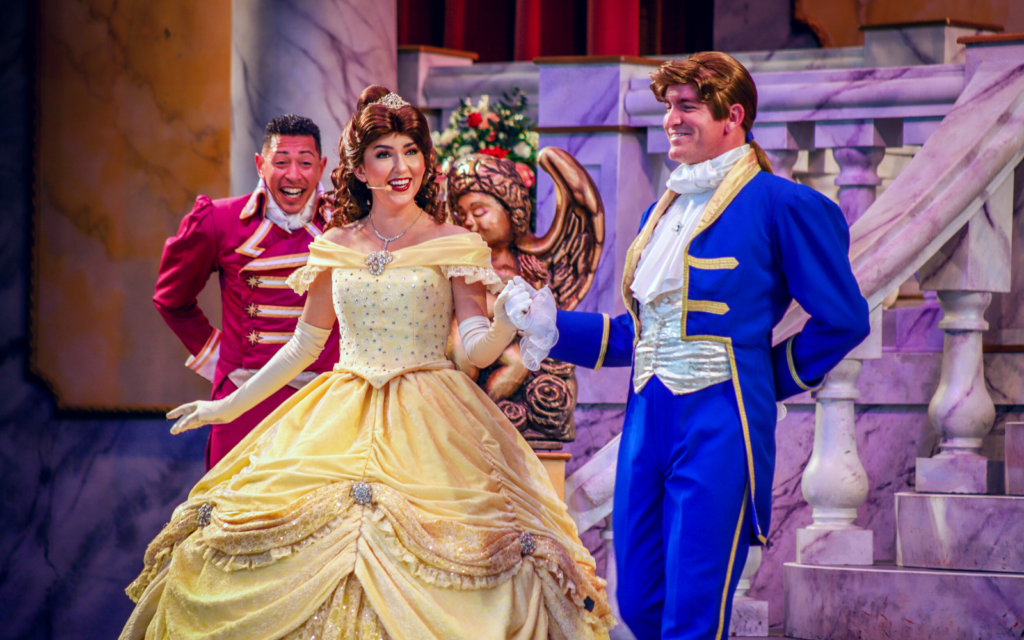 Grand Floridian Resort
One other place themed to Beauty and the Beast can be found at Grand Floridian Resort and Spa. The upscale lounge named Enchanted Rose features décor honoring the romance and mystery of the forest surrounding Beast's castle. Order from a menu of small plates to go along with your carefully concocted cocktail and relax in the romance of the fairytale ambience. Guests of the lounge can also choose to sit outdoors on the patio overlooking Seven Seas Lagoon. Unwind here after a day in the parks from 3:30-11:00PM.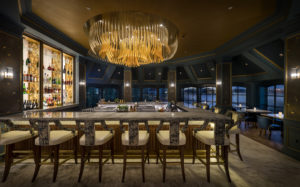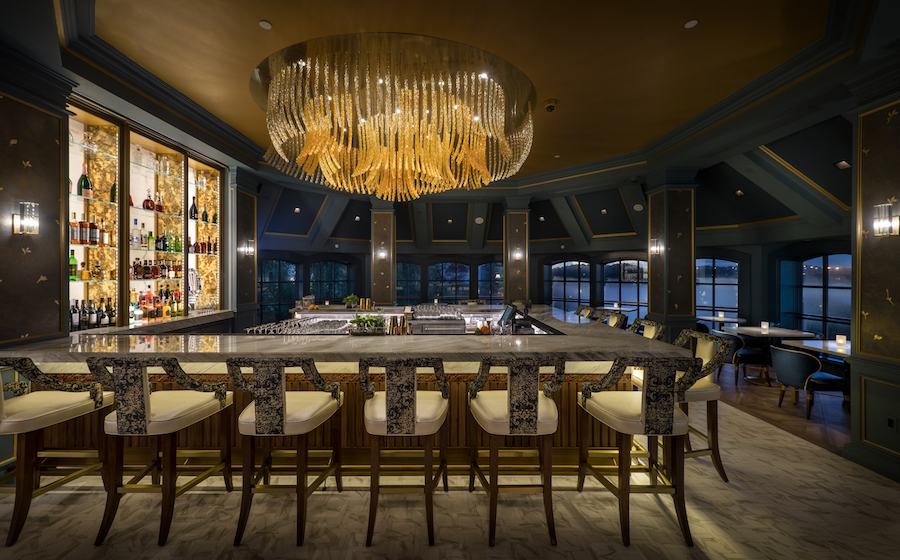 Fortunately for fans of Beauty and the Beast, there are many places to visit in Disney World that pay homage to the movie and its beloved characters. Have you visited any of the places in Walt Disney World themed to Beauty and the Beast? Which one is your favorite? Tell us in the comments below!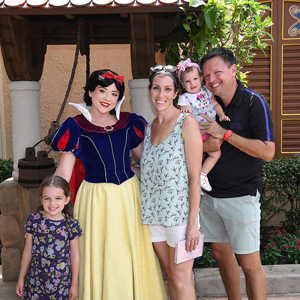 Written by
Shelley Wehler
Contributing Writer
Shelley is a stay-at-home mother of two girls living outside of Charlotte, North Carolina. Her love of all things Disney has grown even more as she sees the magic come alive through the lens of her young daughters. She spends her free time keeping up with the latest in Disney news and daydreaming of her next trip to the parks!