Take a break from the attractions and shows at Disney's Hollywood Studios and enjoy California inspired small plates and drinks at Baseline Tap House!
Baseline Tap House Details

| | |
| --- | --- |
| Walt Disney World Park: | Disney's Hollywood Studios |
| Location in Park: | Grand Avenue |
| Dining Experience: | Quick Service |
| Hours: | 11:00 AM to 8:00 PM |
| Price Range: | $14.99 and under |
| Type of Cuisine: | American |
| Mobile Order: | No |
| Reservations: | No |
| Allergy-Friendly: | No |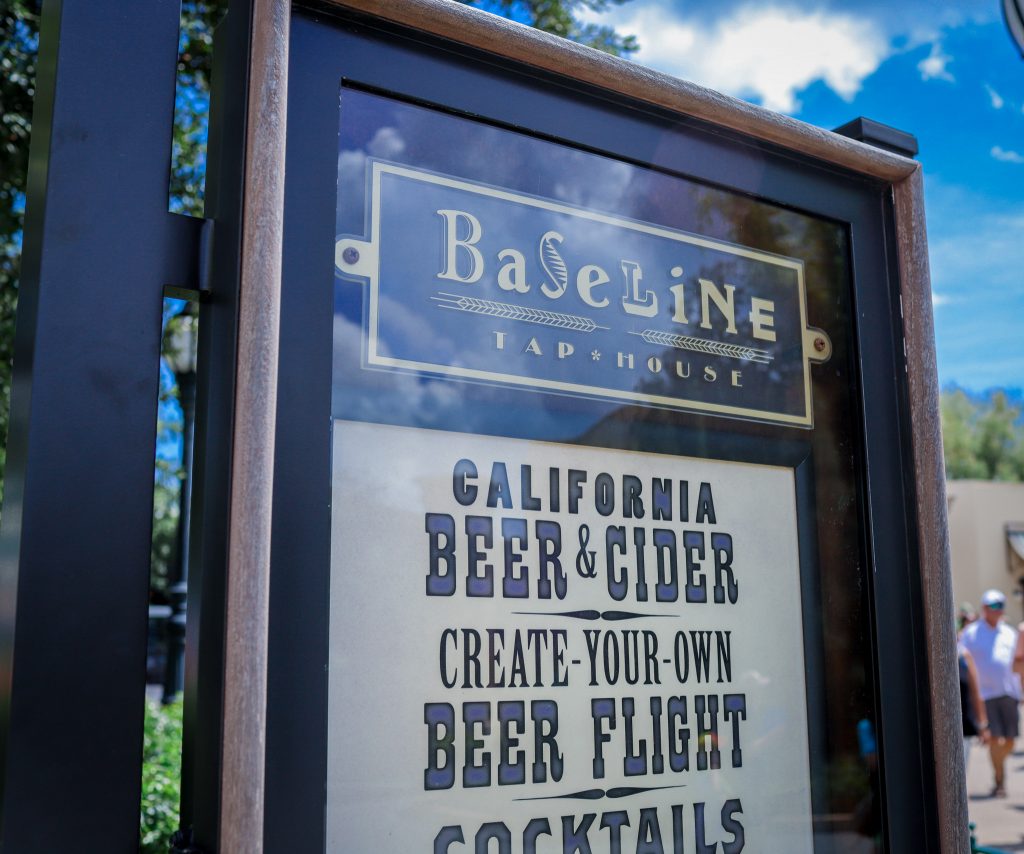 Overview
On Grand Avenue at Disney's Hollywood Studios, you will find a corner pub called Baseline Tap House. At this industrial-style dining location, there is a selection of California craft ales, lagers, ciders, wines, and speciality cocktails. Those looking for a non-alcoholic beverage can refresh with a wild strawberry lemonade or sodas on tap.
Baseline Tap House isn't just a great spot for getting something to drink on a warm day; it is also ideal for grabbing a quick snack! There are several small plates on Baseline Tap House's menu that are sure to fill you up before you head to your next attraction. To get a sampling of 3 cheeses, meats, and fruit, try the California Cheese and Charcuterie Plate! If you want something a bit more simple, but still delicious, they large Bavarian Pretzel is the snack for you.
To order your food and drinks, you will go inside the warehouse themed indoor section of Baseline Tap House. Inside, there are a few tables and high tops where you can enjoy your items. The outside area has even more sitting options, including picnic tables with umbrellas.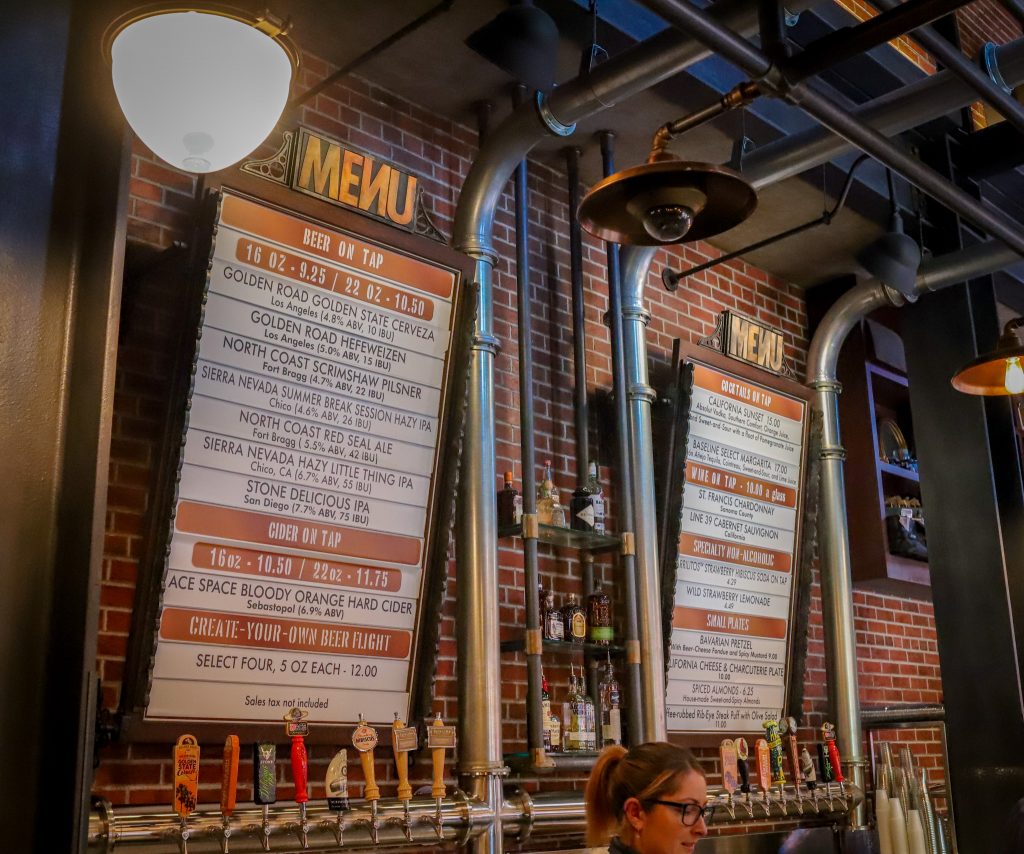 Menu
Small Plates
Bavarian Pretzel – $9.00
with Beer-Cheese Fondue and Spicy Mustard
Coffee-rubbed Ribe-Eye Beef Puff – $11.00
California Cheese and Charcuterie Plate – $10.00
Toma Farmstead Cheese, Point Reyes Original Blue Cheese, Laura Chenel's Sonoma Goat Cheese, Chorizo and Calabrese Salami, Cornichons, Grapes and Toasted Baguettes
Spiced Almonds – $6.25
House-made Sweet-and-Spicy Almonds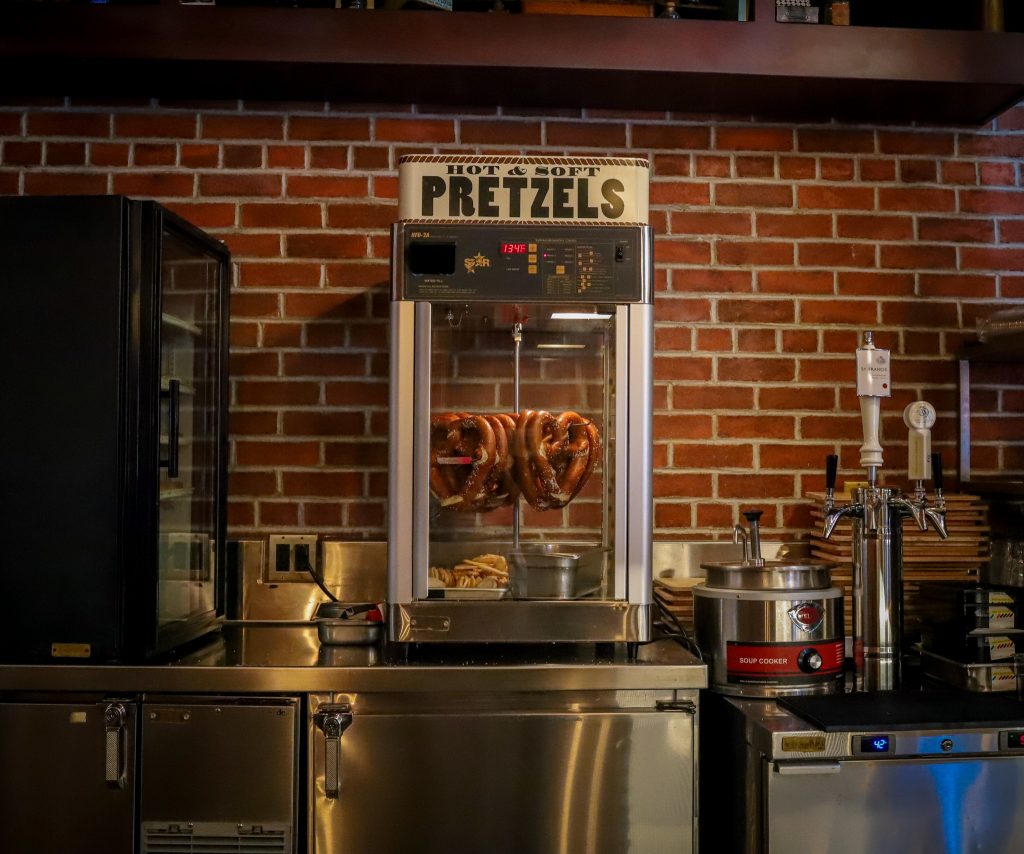 Specialty Non-Alcoholic
Barrilitos Strawberry Hibiscus Soda on Tap – $4.29
Wild Strawberry Lemonade – $4.49
Craft Beer On Tap
Golden Road Golden State Cerveza – $9.25/$10.50
North Coast Scrimshaw Pilsner – $9.25/$10.50
Golden Road Hefeweizen – $9.25/$10.50
North Coast Red Seal – $9.25/$10.50
Sierra Nevada Hazy Little Thing IPA – $9.25/$10.50
Stone Delicious IPA – $9.25/$10.50
Sierra Nevada Seasonal – $9.25/$10.50
Create-Your-Own Beer Flight – $12.00
Select 4 Beers | 5 oz. each
Hard Cider On Tap
Ace Space Bloody Orange Hard Cider – $10.50/$11.75
Wine On Tap
Line 39 Cabernet Sauvignon – $10.00
Rich fruit flavors of currant, blackberry and ripe plum with hints of black tea on the palate balanced with subtle, smooth tannins
St. Francis Chardonnay – $10.00
Bright and crisp with aromas of pear, green apple and grilled pineapple, finishing with toasty notes and a smooth finish
Cocktails On Tap
Baseline Select Margarita – $17.00
Patrón Añejo Tequila, Cointreau, Sweet-and-Sour, and Lime Juice
California Sunset – $15.00
Absolut Vodka, Southern Comfort, Orange Juice, Sweet-and-Sour with a float of Pomegranate Juice
Spirits
Absolut
Absolut Citron
Captain Morgan Private Stock
Hendrick's
Cointreau
Southern Comfort
Kahlúa
Maker's Mark
Gentleman Jack Tennessee Whiskey
Bulleit 95 Rye Whiskey
Crown Royal Blended Whisky
Fireball Cinnamon Whisky
Jameson Irish Whiskey
Johnnie Walker Black Label
Jose Cuervo Tradicional Reposado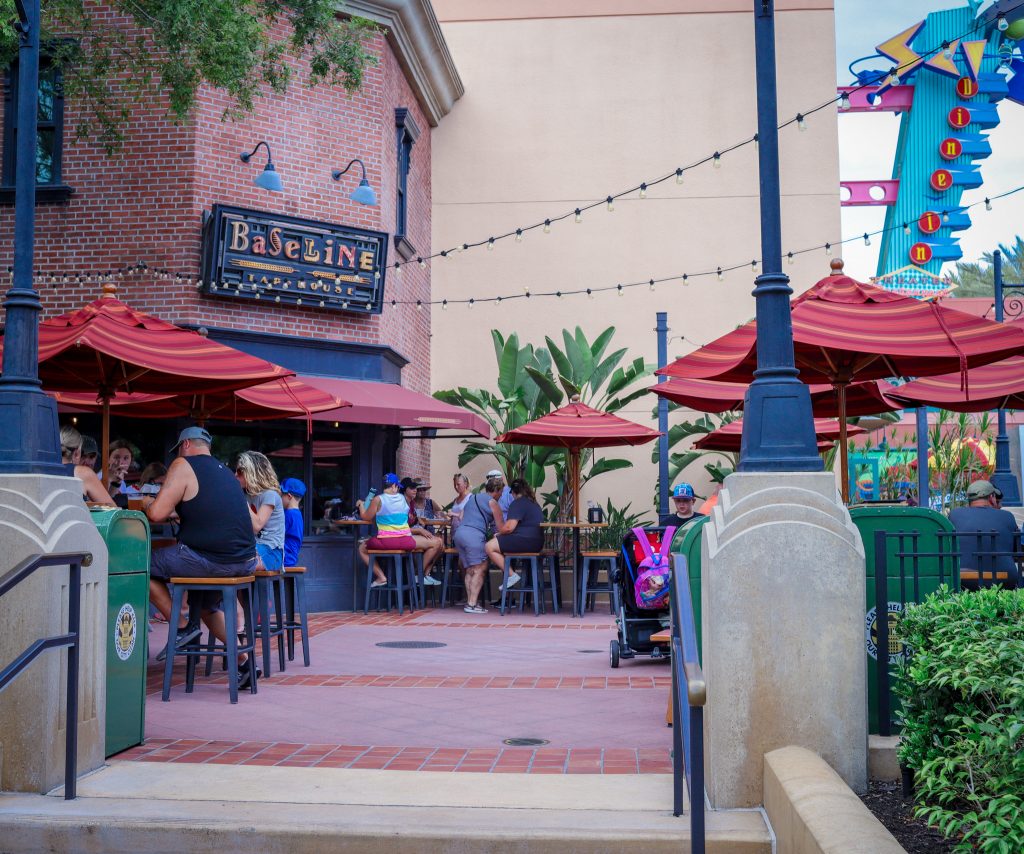 Map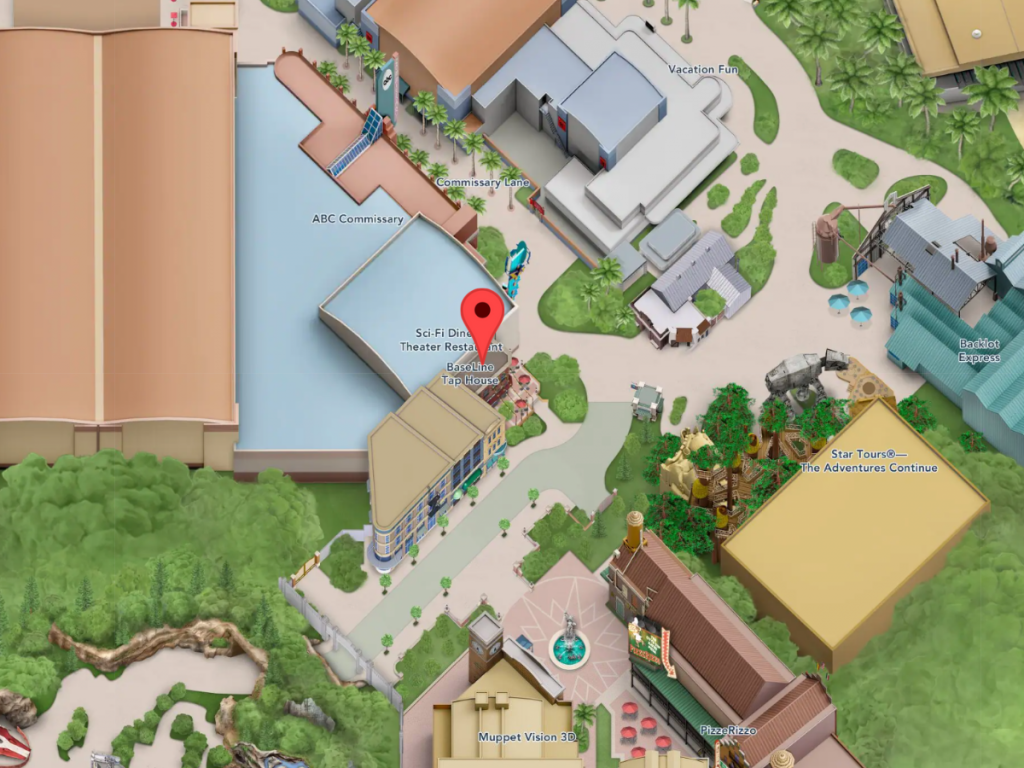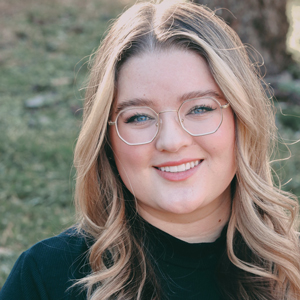 Written by
Emily Murray
Contributing Writer
For as long as Emily can remember, Disney has played a huge role in her life. Her infatuation with Disney resulted in many hours spent rewatching Toy Story and creating multiple powerpoints to convince her parents to book yet another vacation to the "Most Magical Place on Earth". In 2015, Emily followed one of her dreams and moved to Orlando, Florida where she spent just over five years working for the mouse in three separate roles. Emily is passionate about writing and using words creatively and concisely. She loves to make others laugh and hopes to sprinkle a little bit of magic into everything she does.