The Hollywood Brown Derby is an upscale restaurant with a "Golden Age of Hollywood" aesthetic. If you decide to come here for lunch or dinner you will step into a warm, wood-paneled restaurant that serves contemporary American cuisine.
Hollywood Brown Derby Details

| | |
| --- | --- |
| Walt Disney World Park | Hollywood Studios |
| Location in Park | Hollywood Boulevard |
| Dining Experience | Fine Dining |
| Hours | 11 AM – 7 PM |
| Price Range | $50 and under |
| Type of Cuisine | American |
| Mobile Order | Yes |
| Reservations | Recommended |
| Allergy-Friendly | Yes |
Overview
If you're looking for fine dining with a classy Golden Age of Hollywood ambiance then this is the restaurant for you. The Hollywood Brown Derby is an authentic replica of the famous Brown Derby, a Tinseltown landmark steeped in glitz and glamour. The walls are adorned with caricatures of famous faces which is a tradition that began with the original restaurant.
Menu
Experience the delectable legacy of the original Brown Derby, with timeless dishes and classic cocktails. Savor such specialties as the Faroe Island salmon, char-grilled filet of beef and their famous original Cobb salad which follows the recipe created by Bob Cobb, owner of the historic California Brown Derby.
Guests 21 years of age and up can enjoy classic cocktails poured tableside, in addition to Old and New World wines from Italy, France, California, Australia and beyond—sample three varieties from around the world with different wine flights!
Appetizers
Lobster Bisque $14.00
Heirloom Tomato and Burrata Salad – Shaved Onions, Thai Basil, Gremolata, Citrus Vinaigrette. $13.00
Shrimp Cocktail $15.00
Local Greens and Baby Spinach Salad – Asian Pears, Candied Pecans, Miyoko's Black Ash Cashew Cheese, Cider Vinaigrette (Plant-based). $13.00
Pan Seared Sea Scallops with Roasted Pork Belly – Caramelized Pork Belly, Cauliflower and Red Onion Gastrique. $17.00
Charcuterie Board – Chef's selection of Cured Meats, Cheeses, and Accompaniments. $21.00
Entrees
Angus Filet Mignon – Lyonnaise Potatoes, Haricot Verts, Onion Soubise. $49.00
Scottish Salmon – Braised Lentils, Brussels Sprouts Salad, Whole-Grain Mustard Vinaigrette. $38.00
Cobb Salad – Finely Chopped Greens, Spit Roasted Turkey, Bacon, Egg, Tomatoes, Crumbled Blue Cheese, Avocado, Chives, Cobb Dressing. $18.00
Wagyu Burger – Pastrami, Gruyère Cheese, Avocado, Heirloom Tomato, Fried Egg, Cognac-Mustard. $24.00
Plant Based Salisbury Steak – Olive Oil-crushed Potatoes, King Trumpet Mushrooms, Mushroom Gravy. $29.00
Bell and Evans Chicken Breast – Red Pepper-Toma Cheese Polenta Cake, Honey-glazed Carrots and Madeira Jus. $33.00
The Brown Derby Cioppino – Lobster, Scallop, Shrimp, Seasonal Fish and Kalamata Olive Bread in a Tomato-Fennel Broth. $46.00
Desserts
Grapefruit Cake – Vanilla Sponge Cake with Grapefruit Syrup, Grapefruit Cheesecake, and Grapefruit Jam. $13.00
Crème Brûlée – with Mint and Lime Macerated Strawberries. $13.00
Decadent Flourless Chocolate Mocha Cake – with Raspberry and Amaretto Crumble. $13.00
Chocolate Coconut Cake – with Chocolate Sauce and Hazelnut Cream (Plant-based). $12.00
Kid's Meal:
Grilled Chicken Breast $14.00
Grilled Beef Filet $14.00
Hot Dog $8.00
Grilled Seasonal Fish $16.00
Vegetarian Pho $10.00
All kid's meal options come with the choice of two (2) Selections and choice of Small Lowfat Milk, Small Dasani® Water, or Small Minute Maid® Apple Juice.
Map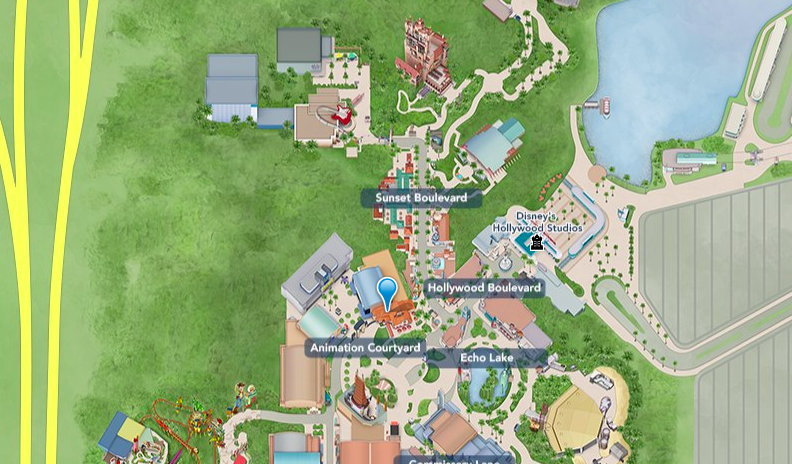 Header Image by QuesterMark, flickr.com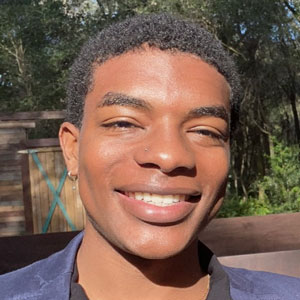 Written by
Gio Lambert
Contributing Writer
Gio loves all things Disney! He's been on three Disney cruises around the world and has said they're the best way to vacation. As a Central Florida native, he's grown up going to Disney and has loved every experience. Gio's favorite Disney movie is The Lion King but he loves the music from Tarzan. If he had to spend the rest of his life in one theme park he would probably pick either Animal Kingdom or Hollywood Studios.