Celebrating your birthday is always wonderful, but celebrating your birthday at Walt Disney World is extra magical! The number of attractions you could experience, snacks you can eat, and things you could do for such a special occasion are endless. Unfortunately, the amount of time you may have to enjoy this vacation is likely not unlimited. How do you plan the perfect birthday at Walt Disney World for just one week? One weekend? One day?!
In a series of three articles, I'll show you how to have the most magical birthday, no matter how much time you have to celebrate. Let's see how we can have the perfect birthday at Disney World in just one day and make it a celebration you'll never forget!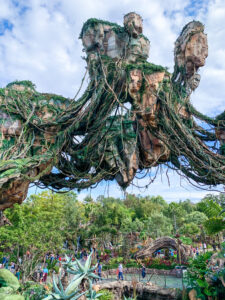 Planning Tip #1 – Plan to Start Early!
We've only got one day in Walt Disney World, so let's make the most of it! Starting your day early ensures that you'll have the most amount of time to do everything on your list before the parks closes. If you're beginning your birthday with the most important meal of the day (breakfast), shoot for the earliest possible reservation.
PRO TIP
Having a breakfast reservation before park opening allows you to beat the rush of other guests
rope dropping
, and allows for some amazing empty
park pictures
!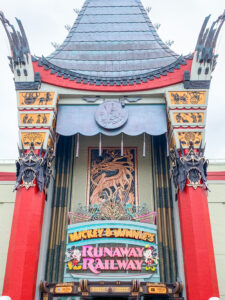 Planning Tip #2 – Plan Your Dining…Strategically
Walt Disney World has so many amazing dining options that it can be tough to narrow down all the goodies you might want to enjoy in one day. Once you've picked the park you'll be visiting, pick one to three must-have food items to enjoy on your special day at Disney.
PRO TIP
An expert planning tip is to choose your must have snacks and meals then plan which attractions you will ride and when you will ride them around these dining locations and meal times.
Another important thing to consider with dining is how much time each meal will take to enjoy. If your goal is to maximize the number of attractions you'll go on at Magic Kingdom, maybe stopping for a 90-minute meal isn't the best idea. Instead, try to utilize more quick service dining and eat during "off times."
Save even more time with Mobile Order through My Disney Experience, where you can choose your time slots and order your quick service meals ahead of time. When you're ready to eat all you have to do is select "I'm Here!" and your order will be prepped in just a few minutes.
If your birthday absolutely must include a table service meal, such as dinner with the Beast at Be Our Guest, you can add some special birthday pizzazz to the experience in a few ways. Be sure to tell the Cast Members at the host stand that you're celebrating your birthday, because they may be able to make some extra magic happen for you! You can also order a cake through Disney Floral & Gifts and have it brought to the restaurant for your reservation! See their website for ordering instructions.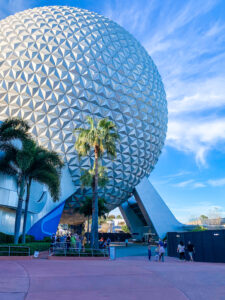 Planning Tip #3 – Pick Your Must-See Attractions and Shows!
Whether you're staying in one park all day or park hopping, it would be pretty difficult to get to every attraction and show! Instead of exhausting yourself trying to do absolutely everything, pick a few must-do attractions and must-see shows. If one of your must-do attractions is a very popular one, like Seven Dwarfs Mine Train at Magic Kingdom, plan to arrive at rope drop and visit the ride as soon as you enter the park. Once you check off all the things on your must-do and must-see lists, pick a few more spontaneous things to close out your day.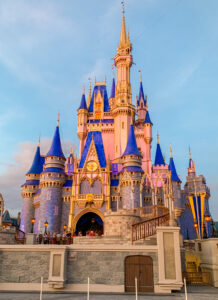 Planning Tip #4 – Pause to Enjoy the Day
Even though your one day birthday celebration at Walt Disney World might be "go, go, go," try to take a moment to just sit and enjoy the atmosphere. People watch on a bench on Main Street, U.S.A. Listen to the ambient music of Toy Story Land while you eat at Woody's Lunchbox.
My personal favorite relaxing activity is to grab a Dole Whip and sit on the path between The Enchanted Tiki Room and The Jungle Cruise. During the few moments that I'm enjoying a tropical treat, I get to see other families enjoying their day in the Magic Kingdom and listen to the drum music of Adventureland, one of my favorite music loops.
Planning Tip #5 – Treat Yo'Self!
What's the best way to top off an extravagant birthday at Walt Disney World? Purchasing a souvenir that you've had your eye on! Whether it's a Mickey hat embroidered with your name or a new Disney Parks Loungefly bag (my personal favorite), this is the day to "treat yo'self" to a gift. Who knows better than you what to buy for your birthday?
Or better yet, treat yourself to an extra special experience by booking a private tour at your favorite park or join a group tour for a surely unforgettable day at the Disney Parks. Another option is to visit a Disney special event, like EPCOT's Food and Wine Festival or Boo Bash,to do something a little different for your birthday at Disney.
No matter how you choose to spend your one extra magical day, I hope it's the best birthday ever! And don't forget to pick up a birthday button at whichever park you go to. You never know what kind of pixie dust you may receive!
What are some of your favorite planning tips for creating the perfect one-day birthday celebration at Disney World? Share your ideas in the comments below.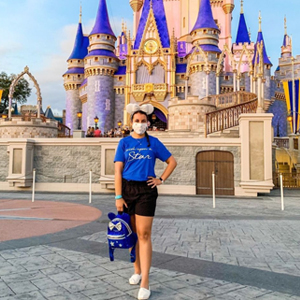 Written by
Samantha, DVC Millennial
Samantha is the creator of DVC Millennial, a magical Instagram account. She's been a Disney Vacation Club Member since 2018, buying in when she was only 25 years old! Her Instagram content is all about creating connections to other Disney fans and demystifying Disney Vacation Club. She loves hearing about other people's love of Disney, so be sure to follow her and send her a message!