EPCOT tends to steal the spotlight when it comes to food at Walt Disney World, with its wide array of table-service, quick-service, and snacks, especially in the World Showcase. However, all of the Disney parks have fantastic food options, particularly at their table-service restaurants. These restaurants demonstrate Disney's dedication to excellence, in service, experience, and taste. The restaurants at Disney's Hollywood Studios are no exception. Keep reading for my picks for best table service restaurants at Disney's Hollywood Studios.
Hollywood Studios has a total of five Table-Service restaurants:
The Hollywood Brown Derby
Hollywood and Vine
50's Prime Time Café
Sci-fi Dine-In Theater Restaurant
Mama Melrose's Ristorante Italiano
Of those five, it's Prime Time Cafe and Mama Melrose that have left the most long-lasting impression on this writer.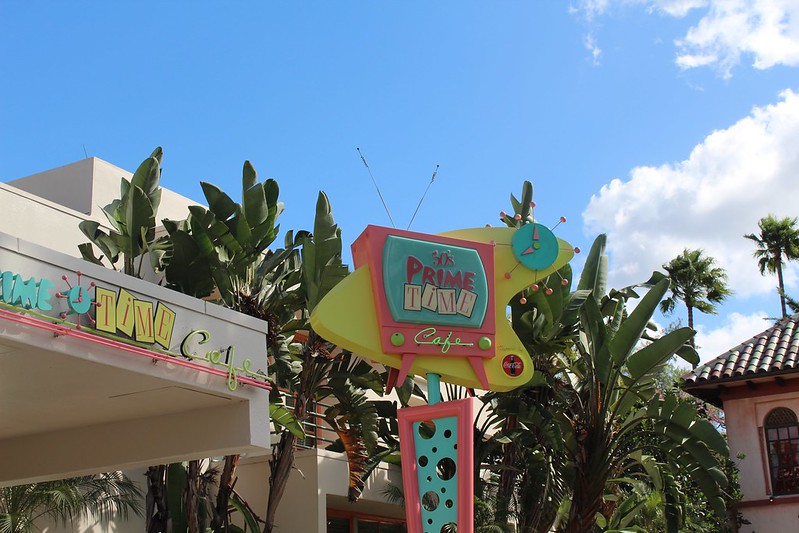 50's Prime Time Café is one of the table-service restaurants that's created with a specific backstory. Located on Echo Lake in Hollywood Studios, the experience is created to resemble eating in your family kitchen back in the 1950s. The interior of Prime Time is designed to look like a cozy home in the '50's, with several tables in each large nook, and a corner of each nook has a television playing short reels featuring shows from the 1950s.
Each of the Cast Members working as your server is performing the role of one of your "cousins." The menu features entrees such as "Aunt Liz's Golden Fried Chicken," "Cousin Megan's Traditional Meatloaf," and "A Sampling of Mom's Favorite Recipes."
The entire meal is supposed to feel authentic to a family meal in the 1950s, so your server – again, who is your cousin for the duration of the meal – will rebuke you if you put your elbows on the table or don't mind your manners. You'll also be forbidden from ordering dessert until you've finished your vegetables. You can also earn a sticker marking you as part of the "Clean Plate Club" if you finish all the food on your plate. It never ceases to be a fun, quirky, and remarkable experience, and it's definitely worth many visits.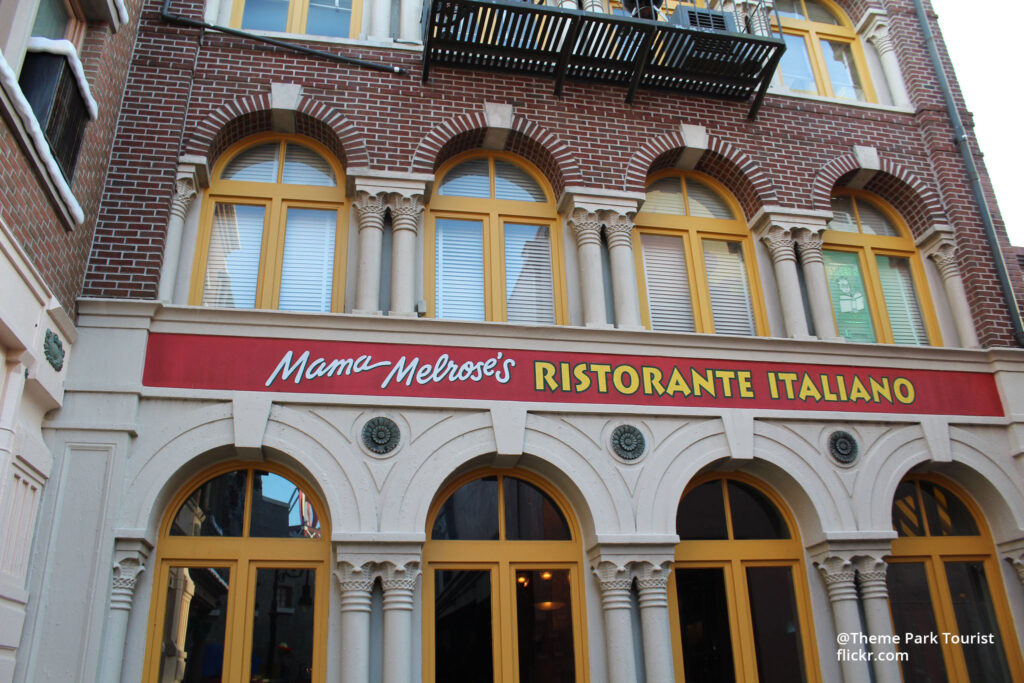 The other truly amazing table-service restaurant at Hollywood Studios is Mama Melrose's Ristorante Italiano. Located off of Grand Avenue in the Muppets section, Mama Melrose is designed to appear as a backlot warehouse transformed into a cozy but classy Italian eatery, with strings of lights, checkered curtains, and mementos on the wall. It has a vibe that is somehow both upscale and casual, with excellent Cast Member servers.
Its menu includes such items as Mama's Italian Pasta, Shrimp Campanelle, and Polenta Cake, Mushroom, and Herb Cauliflower. Of course, they also have a delicious tiramisu for dessert. The pasta is incredible, the restaurant itself is lovely, and the service is exceptional.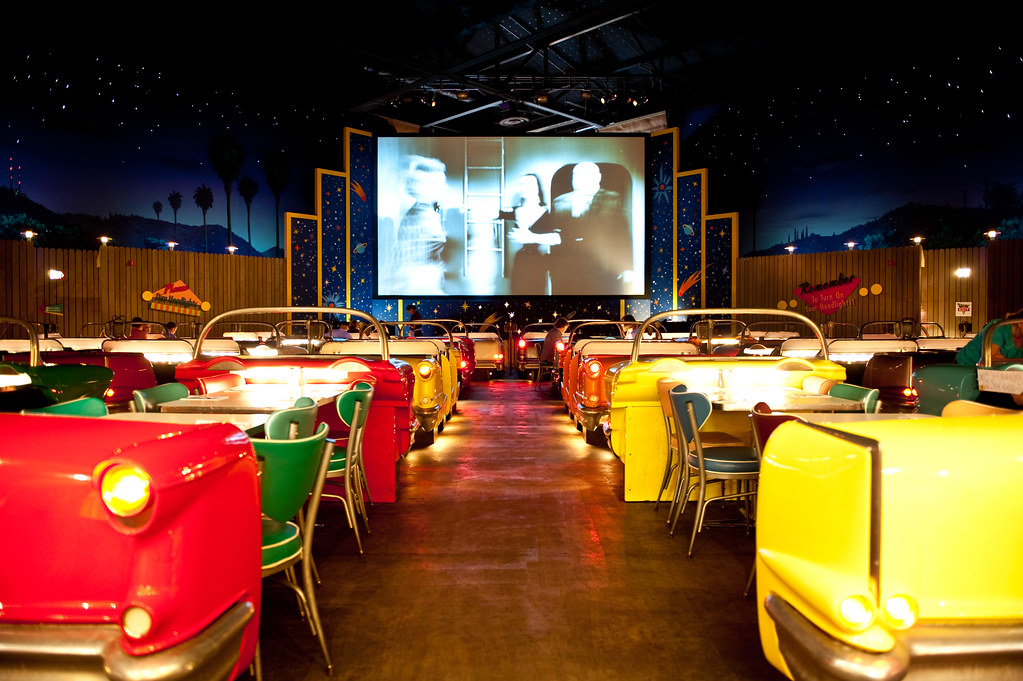 That's not to say that the other three table service restaurants aren't great as well, and they're all definitely worth the experience.
The Hollywood Brown Derby is just between Center Stage and Sunset Boulevard in Hollywood Studios, in the main hub of the park. This particular restaurant is an authentic replica of the Brown Derby restaurant in Hollywood, California and is a callback to the Golden Age of Hollywood.
Hollywood and Vine is a character buffet located next door to 50's Prime Time Café on Echo Lake, and features Minnie Mouse and Friends for fun seasonal dining parties throughout the year.
And last but certainly not least, Sci-Fi Dine-In Theater Restaurant, located on Commissary Lane, gives diners the experience of eating at a drive-in theater. Here guests can eat in a car-shaped booth (or at a table under an umbrella, if you prefer) while the theater plays scenes from thrilling sci-fi movies.
While 50's Prime Time and Mama Melrose win my vote for best table service restaurants at Disney's Hollywood Studios, each of the park's five table-service restaurants is remarkable. No matter what table-service restaurant you decide to dine at during your trip to Disney's Hollywood Studios, it's likely to be an unforgettable experience.
What you're favorite table service restaurant at Disney's Hollywood Studios? Share your choice in the comments below and let our readers know what so great about this location.
Seth Nock
and the DVC Shop Editorial Team