The Walt Disney World Resort offers a multitude of dining options for guests, from character dining to fine dining to snack stands. The most popular dining option is the readily-available, highly-efficient and moderately-priced quick service restaurant. Quick service restaurants offer a variety of great food options with fast service so you can get back to exploring the park and making sure you don't miss your Fast Pass time. Here's a list of the best quick service locations at each of the four Disney parks.
Cosmic Ray's Starlight Café, Tomorrowland at Magic Kingdom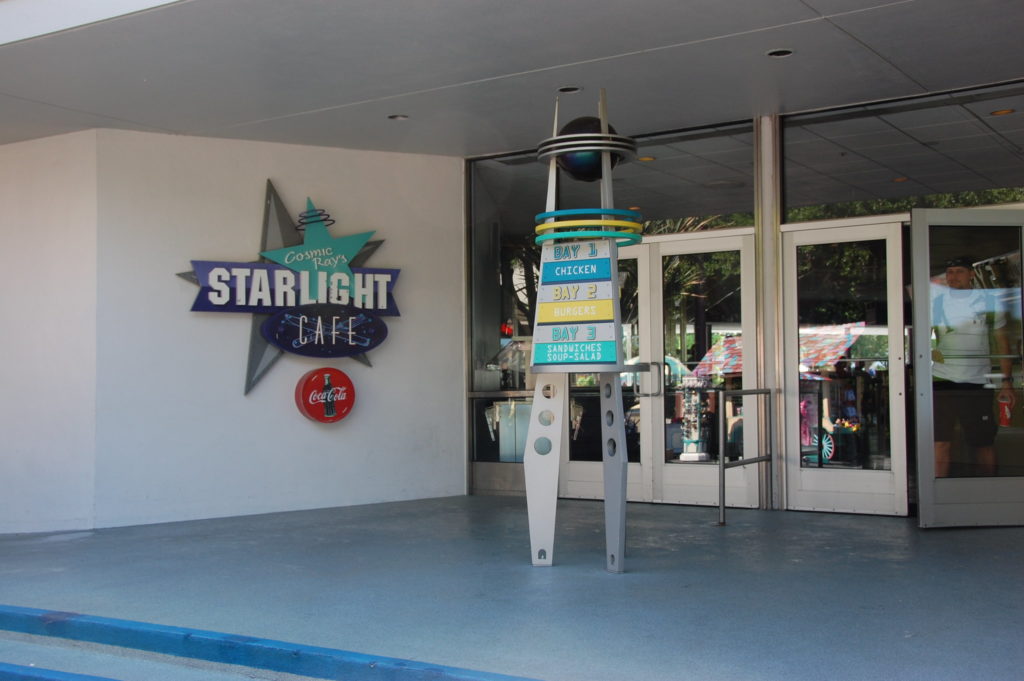 With somewhat of a cult following, Cosmic Ray's is the most visited restaurant at the Walt Disney World Resort. We're not sure if it's the funky galactic theme, the smooth tunes of Sonny Eclipse or the cheese sauce that keeps park visitors coming back to this fun-filled disney quick service location. Cosmic Ray's is such a popular resting spot that Disney has had to expand the location twice since it's opening to accommodate demand.
While being serenaded by Sonny Eclipse you'll have a variety of mostly American, theme-park type food options to choose from. The menu at Cosmic Ray's consists of mainly burgers, chicken fingers and hot dogs. However, for the health conscious there is also a Greek salad and a new plant-based sloppy joe available. But to many, the best part of Cosmic Ray's, aside from the free animatronic show, is the toppings bar. The toppings bar consists of sautéed onions, lettuce, tomatoes, pickles, green peppers, mushrooms, relish and variety of delicious sauces that you can pile onto your entrée of choice.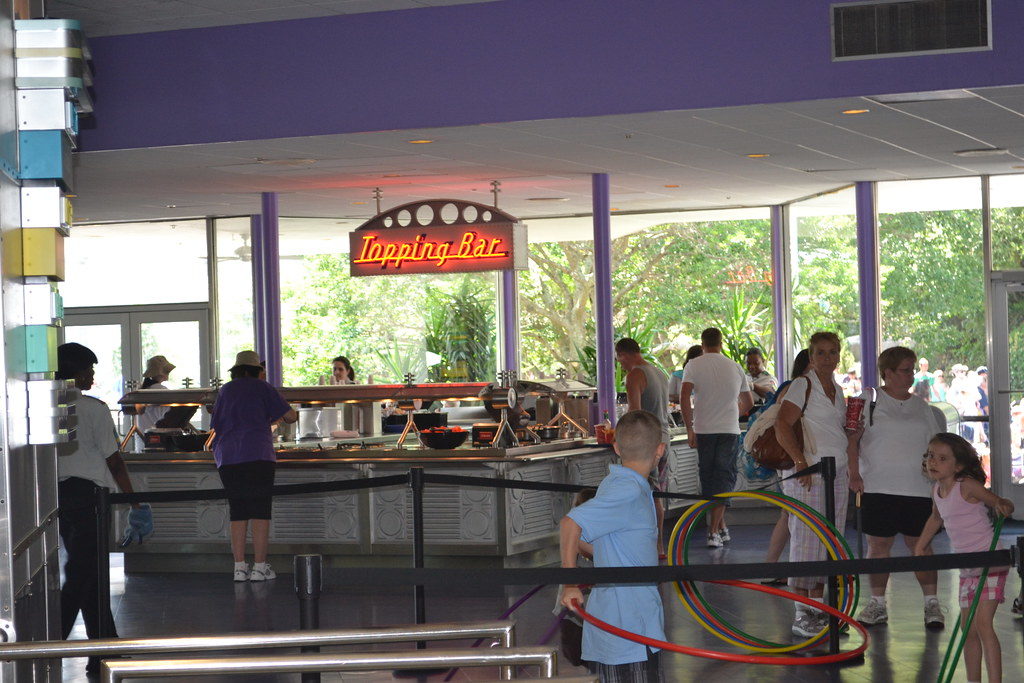 Sunshine Seasons, Future World at Epcot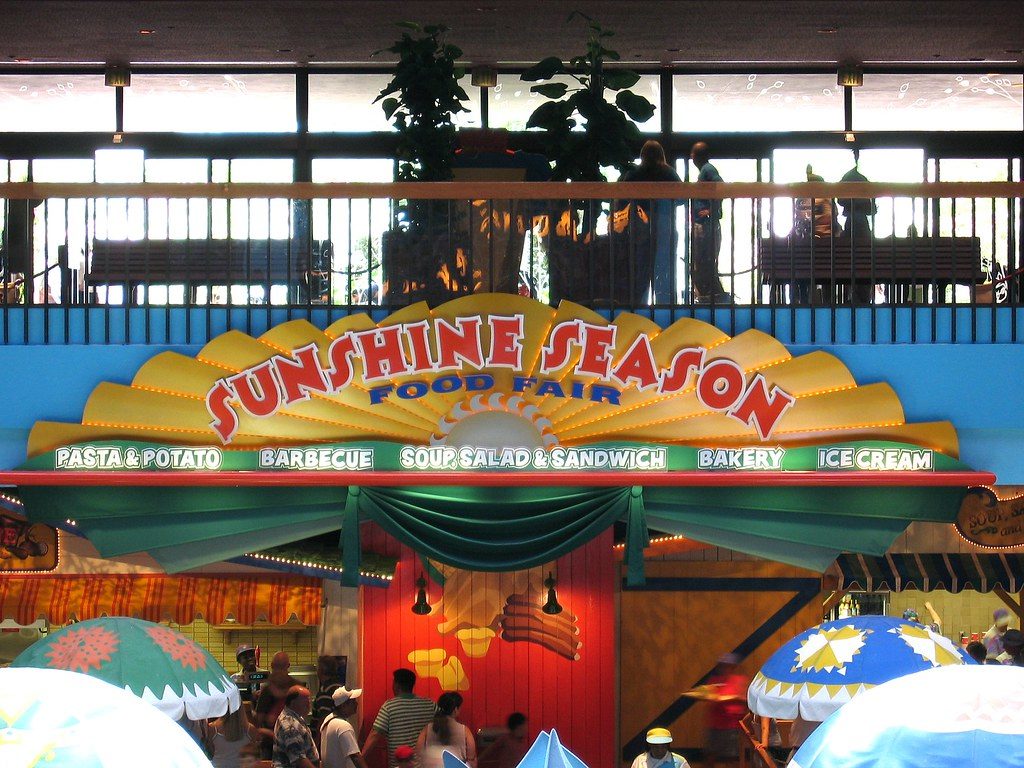 If you're headed to Soarin' make sure to stop by the favorite Epcot quick service restaurant, Sunshine Seasons. Located on the first floor of the Land Pavilion, this cafeteria-style restaurant offers an amazing assortment of entrees, sides and snacks that is sure to satisfy the needs of even the pickiest eaters. If you value eating local, you'll be thrilled to hear that many of the ingredients used at Sunshine Seasons come from the greenhouses located right inside the Land Pavilion.
The cafeteria is separated into "shops" that each serve up a unique assortment of food options. These shops have changed throughout the years but here is a list of the current shops available.
The Asian Noodles Shop
The Asian Noodles Shop serves up classic Asian entrees like Mongolian Beef and Stir-fried shrimp. 
The Grill Shop
At the Grill Shop you can choose from a selection of roasted meats or grilled salmon along with a variety of sides.
The Sandwich Shop + Soup and Salad Shop
The Sandwich Shop and the Soup and Salad Shop offer a range of robust sandwiches and salads packed with nutritious ingredients that will keep you full until your next meal.
Kids Zone Shop
Lastly, there is a Kids Zone Shop with all your kids' favorite classics like mac n' cheese to more nutritious options like salmon, rice and veggies. 
Yak and Yeti, Asia at Animal Kingdom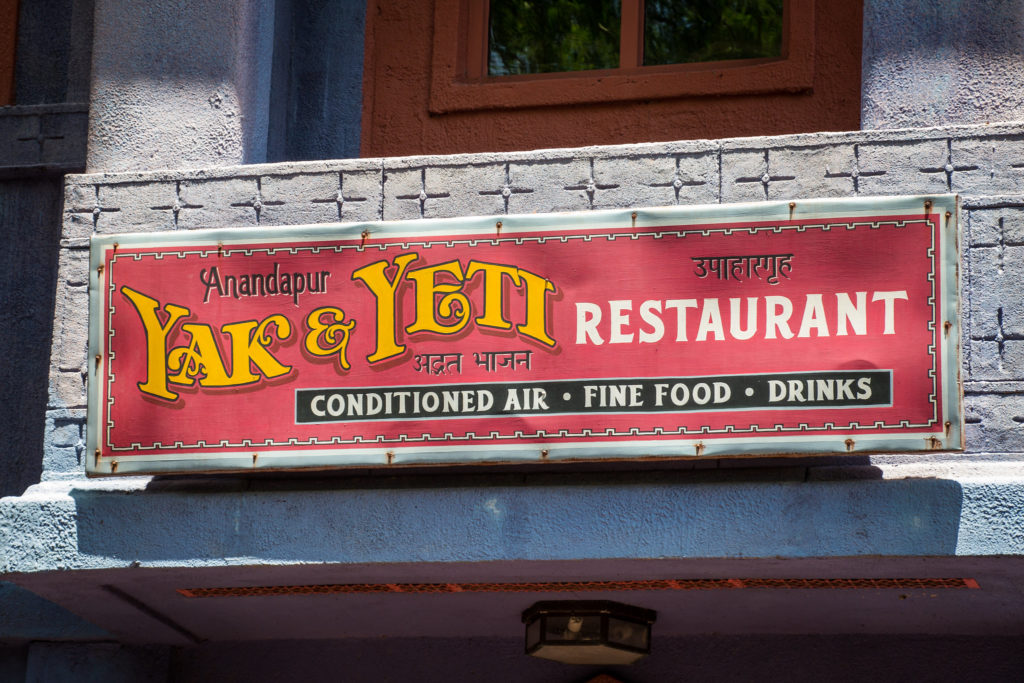 With limited quick service options, Animal Kingdom's Yak and Yeti Local Foods Café is one of the best quick service locations for visitors who are looking for a range of options to satisfy the preferences of a picky group. Though the full service restaurant next door offers a larger selection of entrees, the Local Foods Café serves the restaurant's most popular dishes. 
This highly reviewed quick service restaurant has changed its menu several times throughout the years and currently offers a range of delicious Asian options like beef teriyaki bowls and chicken tempura over rice along with hot sides like egg rolls and fried rice. Classic American items still make an appearance though with an American Kobe burger or hot dog. Vegetarian and kid's options are also available. So grab a seat outside by the stone fountain and enjoy.
Woody's Lunchbox, Toy Story Land at Hollywood Studios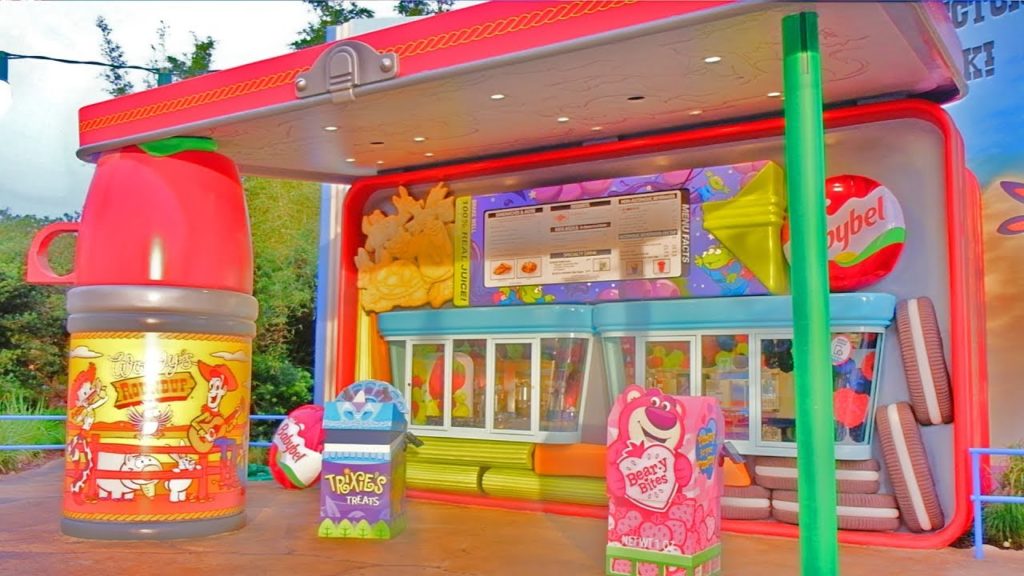 A newer addition to some of the best quick service locations at Hollywood Studios, this walk up window restaurant offers a surprisingly appetizing menu of American style comfort food. Woody's Lunchbox opened just a year ago but has quickly become the quick service favorite for Disney's Hollywood Studios visitors. After opening last year it was reported that some guests waited two hours to order at this popular dining spot. Don't anticipate such long wait times now, but remember you can take advantage of Disney's new mobile ordering service if you'd like to avoid waiting in line. 
Currently on the menu at Woody's Lunchbox are filling hot sandwiches, "Tochos" – nacho style tater tots (yum!) as well as several lighter sides that pair well together to make a meal. As this is a walk up window style restaurant, after ordering your meal grab a seat in the lunchbox themed outdoor seating area and enjoy your much deserved break.
In recent years, Disney has definitely made huge strides in improving their dining options by having a wider range of high quality foods available at all price points. These four options are just some of the best quick service locations at each Disney park to get you fueled up and out the door to continue enjoying the parks. Feel free to leave a comment below and tell us your favorite quick service locations!
Guest Author
Katherine Rand