Come and sing along in an enchanted tropical hideaway. At the Enchanted Tiki Room you will see a show with singing tiki birds that's so fun that even the Tiki Gods and flowers will be joining in. This attraction is a Disney classic cherished by Walt Disney himself. Walt Disney's Enchanted Tiki Room opened in 1963 in Disneyland and was later brought over to Magic Kingdom for audiences to enjoy.
Walt Disney's Enchanted Tiki Room Details

| | |
| --- | --- |
| Walt Disney World Park | Magic Kingdom |
| Location in Park | Adventureland |
| Height Restrictions | Suitable for all heights |
| Age Interests | All ages |
| Thrill Type | Musical experience |
| Hours | Normal park hours |
| Wait Times | Low to moderate |
| FastPass+ | No |
| Accessibility Information | Wheelchair accessible and visual assisting services |
Attraction Overview
See the birds sing and the flowers croon at Walt Disney's Enchanted Tiki Room. During your time in the Tiki Room, many bird friends will greet you and take you through a singalong experience.
Through song, you will learn about different characters, such as Jose, Pierre, Fritz, and Michael. They will lead your journey, all while you take a seat and relax in the middle of Adventureland. In this experience, you will see the whole room come alive, including the flowers and the Tiki Gods that surround you.
This attraction was initially brought to life by Walt Disney himself over in Disneyland, California, and was inspired by an item Walt found himself while traveling. On vacation in New Orleans, Walt and his wife Lillian had found a mechanical bird in a cage at a shop. Intrigued by this item, Walt bought this mechanical bird and asked his Imagineers to help him figure out how it works. This bird inspired Walt so much that he decided to create an attraction based on these birds.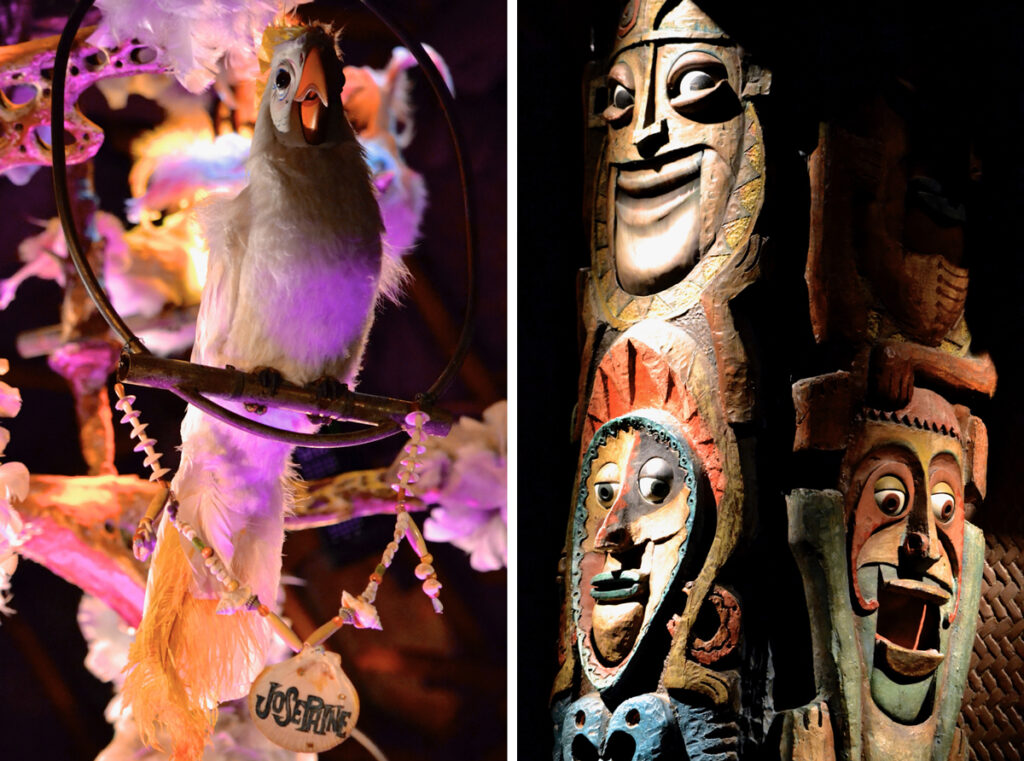 Walt Disney's Enchanted Tiki Room was groundbreaking because it was the first time audio-animatronic were used at Disney. There are over 225 audio animatronics in the Tiki Room that park guests get to see come to life. This technology paved the way for attractions such as Haunted Mansion, "it's a small world," Pirates of The Caribbean, and so many more. Walt Disney wanted these birds to seem so lifelike that he had his Imagineers use cashmere fabric on the birds so guests could physically see them breathe while singing, even with feathers added on top of them.
Map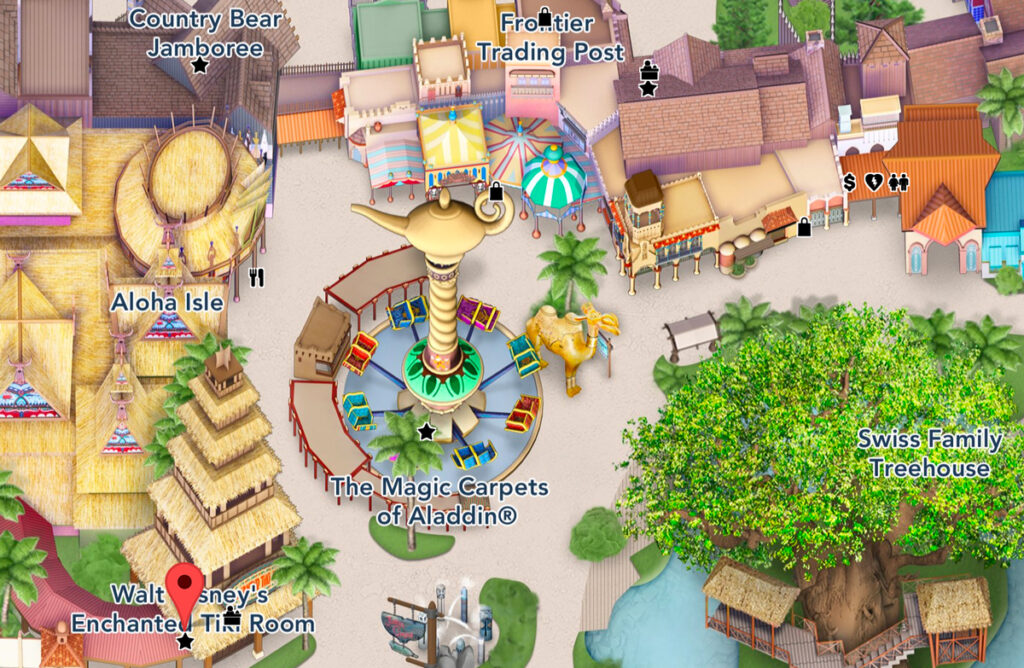 Location & Wait Times
Walt Disney's Enchanted Tiki Room is located in the center of Adventureland. You can find it right next to the very popular Adventure Isle, where you can enjoy the famous Dole Whip snack.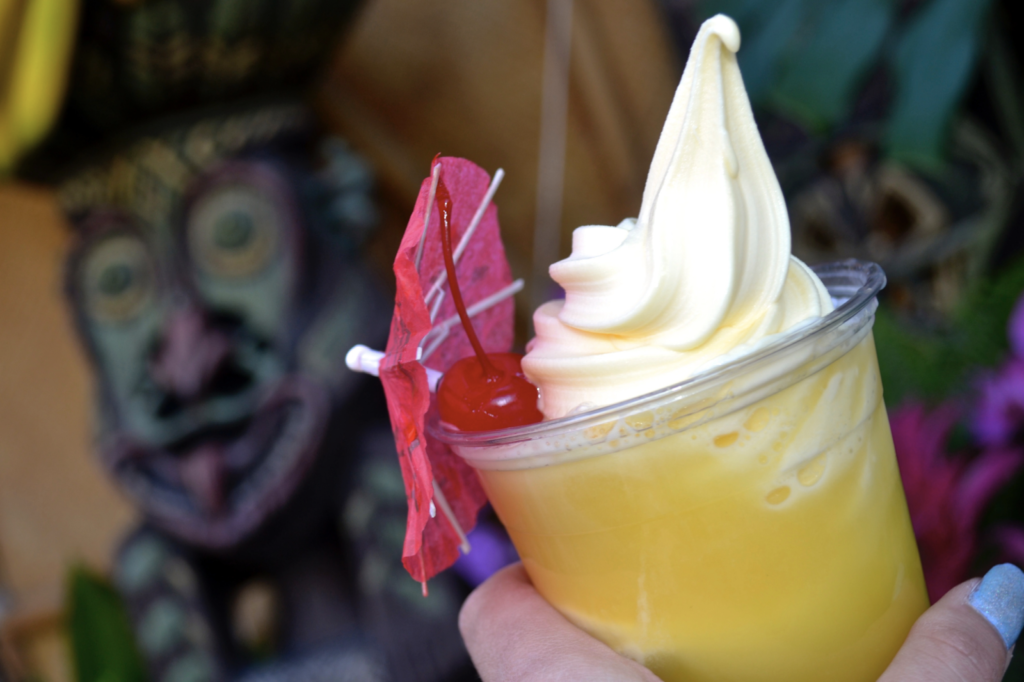 While waiting for this attraction, the line moves pretty constantly as a large number of guests fit in the theater. The show consistently resets every 15 minutes or less. After filing into the theater, guests can sit back and enjoy the air conditioning on those super hot Florida days, or escape the rain.
Queue Experience
When you join the line, you will see beautiful tiki torches lining the queue as well as a waterfall. During your wait, the cascade will reveal a secret area where two tropical birds will greet you. They will give you a background on what's to come during your experience at Walt Disney's Enchanted Tiki Room. This attraction queue is covered by a roof but is still an outdoor queue with some ceiling fans.
Bobby Asen
DVC Shop Contributing Writer
Images courtesy Jessica Hall.