If you only have one day at Walt Disney World, most guests would choose to visit Magic Kingdom. Beyond it being the obvious choice since it is home to the iconic Cinderella's Castle, Magic Kingdom is the park that houses the greatest number of rides, a large variety of characters in each of its lands, gift shops and treats everywhere you turn, and an afternoon parade down Main Street U.S.A. There is so much to do in Magic Kingdom that it is often easy to overlook or simply skip some of the fantastic shows that occur daily in this park. When planning your daily itinerary for Magic Kingdom, be sure to fit in these three can't-miss shows!
Mickey's PhilharMagic
Located right next to Peter Pan and Prince Charming's Carrousel, Mickey's PhilharMagic takes place in an indoor theater. It almost always has a wait of ten minutes or less and is the perfect thing to fit in between your lightning lane reservations. Grab your 3-D glasses and prepare yourself to be entertained from start to finish with this animated show. Surprisingly Mickey's PhilharMagic actually stars Donald Duck who goes on a series of silly adventures with Mickey's Sorcerer's Hat. Updated in the fall of 2021, Mickey's PhilharMagic features favorite Disney characters and princesses in different scenes that keep you smiling from ear-to-ear. Take advantage of resting your legs in the air conditioning as your laugh and sing along with your favorite Disney tunes. It is truly a can't-miss show! It begins approximately every 12 minutes from park opening to closing, so it is easy to add to your must-do list.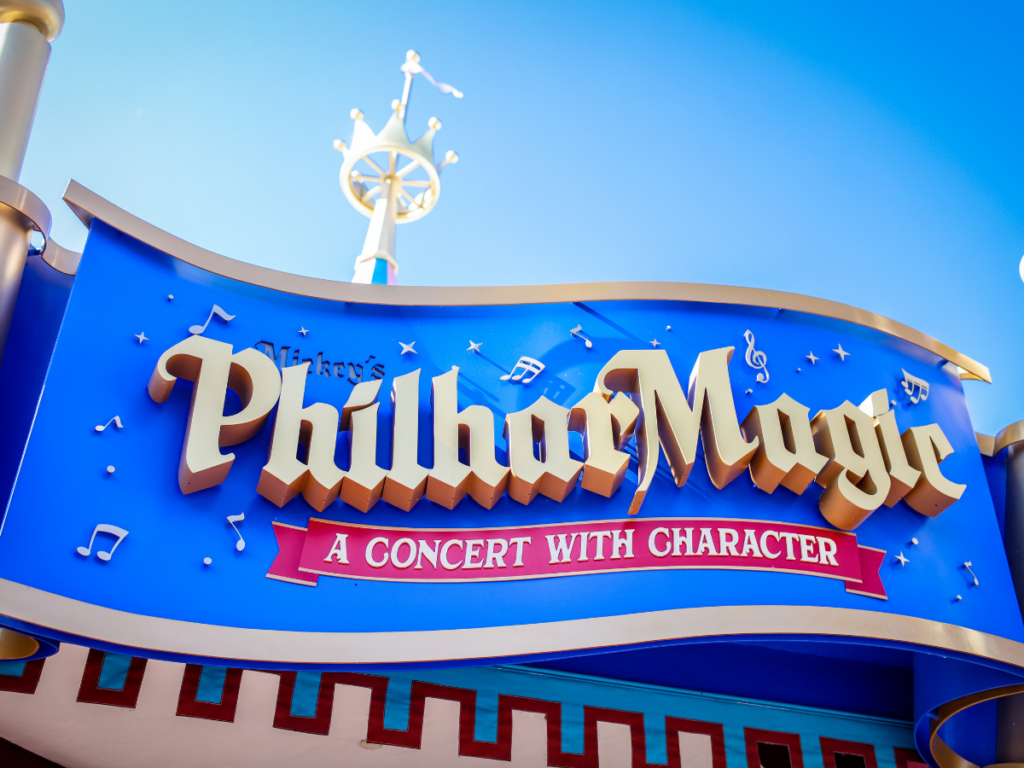 Mickey's Magical Friendship Faire
Mickey's Magical Friendship Faire is an outdoor stage show in front of Cinderella's Castle. Arrive early for a front row seat for this enchanting musical show that lasts about 20 minutes. Mickey and friends, ranging from his pals Minnie, Donald, Goofy, and Pluto to Disney princesses and their sidekicks, perform for guests five times a day weather permitting. They dance, sing, and discuss how wonderful it is to be friends! This is a great opportunity to see many popular characters, like Elsa, Anna, and Olaf, and to enjoy some time at the top of Main Street U.S.A. in front of the stunning castle. Guests who remain for the duration of the show will be treated to a grand finale number complete with a firework ending.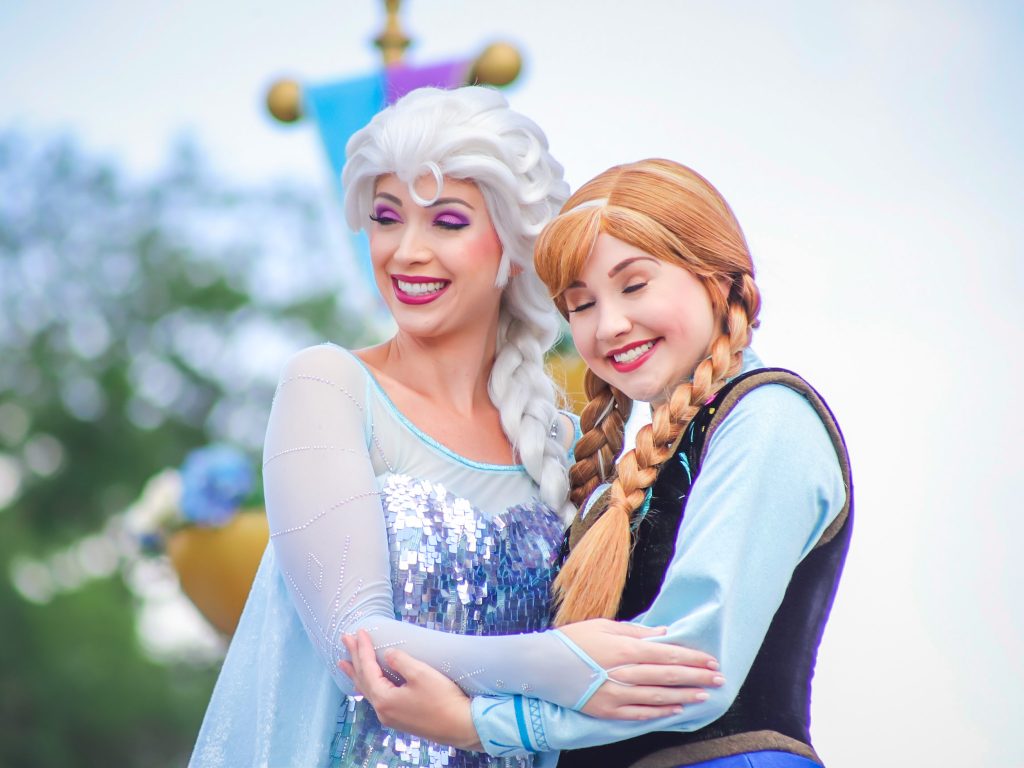 The Nighttime Spectacular Fireworks Show
Staying until park closing may make for a long day, but the last must-see show at Magic Kingdom is the nightly fireworks show. The cherry on top, the icing on the cake, the best way to end a day at Magic Kingdom is by watching the incredible projections on Cinderella's Castle and the perfectly timed fireworks illuminate the night sky above. The inspiring music in recent shows has reminded guests that "YOU are the magic" and to "reach out and find their happily ever after." Arrive early after grabbing your favorite snack from Main Street U.S.A. and treasure the memories made after a magical day. Currently showing is "Happily Ever After," but as we move into the second half of the year where more holidays are celebrated at Walt Disney World, the shows and show times may vary. Be sure to check the My Disney Experience app on the day of your visit.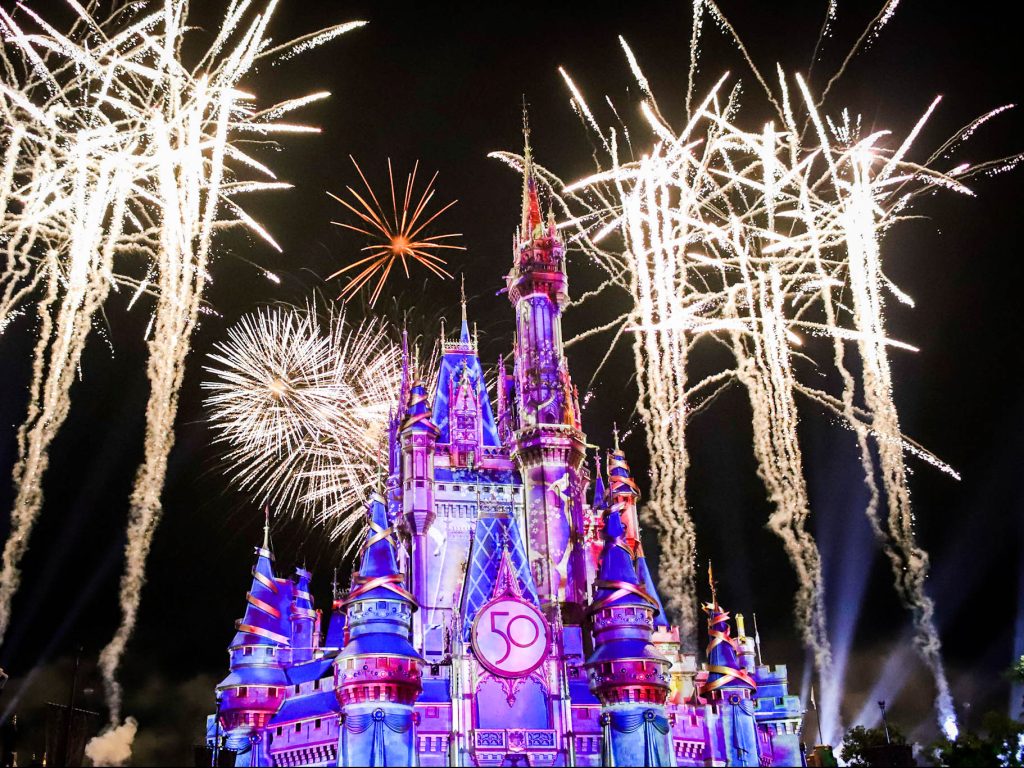 These three shows are not the only ones at Magic Kingdom in Walt Disney World, but when making a plan of must-see shows, attractions, and characters be sure to include Mickey's PhilharMagic, Mickey's Magical Friendship Faire, and the Nighttime Spectacular to your daily plan. What is on your list of must-see shows in Magic Kingdom? Tell us in the comments below!
Featured Photo by Emily Murray.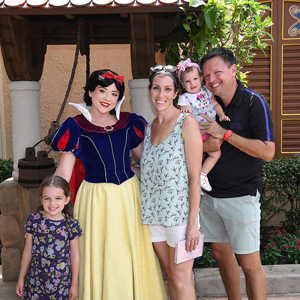 Written by
Shelley Wehler
Contributing Writer
Shelley is a stay-at-home mother of two girls living outside of Charlotte, North Carolina. Her love of all things Disney has grown even more as she sees the magic come alive through the lens of her young daughters. She spends her free time keeping up with the latest in Disney news and daydreaming of her next trip to the parks!