Whether it's in Disneyland or Magic Kingdom, one of our favorite things to do is simply walk down Main Street USA. The ambience at Main Street sets puts me in a true vacation mode. To me, it symbolizes that I am finally on vacation. Today we are going to discuss three things that you might not know about Main Street U.S.A. in Magic Kingdom or Disneyland.
Fake American Flags
The only authentic American Flag on Main Street is the flag that is set in the center of the round-about near the entrance to both Magic Kingdom and Disneyland. All other flags have small changes to them such as additional stars, extra stripes. The reason for this is that there are actually laws that determine how a flag should be taken down each night, or "retired". Disney pays the utmost respect to the American Flag and retires any authentic flags in the theme parks according to law.
Walt Disney's Opening Day Speech In Morse Code
When entering the Main Street railroad you may have noticed morse code sounds being played. This is actually Walt Disney's opening day "To all who come to this happy place: Welcome." speech translated into morse code that is played for guests throughout the day.
Main Street Is Not Level, On Purpose!
Main Street is purposefully slanted down toward the entrance of the park, leaving a small slope as you head deeper into the park. This allows for weary park guests to head downhill to exit the park. Excellent attention to detail!
Bonus Secrets About Main Street
Disney Worked with Kodak to Choose the Perfect Sidewalk Color
You may have noticed that the sidewalks all around the entrance of the park are a darker reddish color. Disney consulted with famed photography giant, Kodak, to create the perfect backdrop for park guests' photos, another amazingly considered detail that many guests will never notice but none-the-less adds to their experience. Next time you're snapping photos of your favorite cavalcade, like the newly debuted Adventure Friends Cavalcade, take a moment to appreciate the attention to detail of the unconventional sidewalk color.
Fire Station No. 71 in Magic Kingdom
The fire station in Main Street in Magic Kingdom is Fire station No. 71, to commemorate the year of Disney's first Florida theme park opening, which was on October 1, 1971.
Technological Gradient Along Main Street
Next time you're on Main Street, try to notice the lamp posts that are lining the streets. In the front of the park, you'll notice gas lamps. As you head deeper into the park, you'll notice the lamps change into modern electric lamps. This was used to show the progression that has taken place in modern American society, what a nice touch!
Every time I learn something new about this simple yet nostalgic place, it makes me want to go back for more. Let us know if you are hanging onto any secrets about Main Street USA. We would love to hear from the community in the comments below! Also, stay tuned to the DVC Shop blog for more interesting facts, latest news, and educational articles & videos to give you the most out of your next Disney Vacation!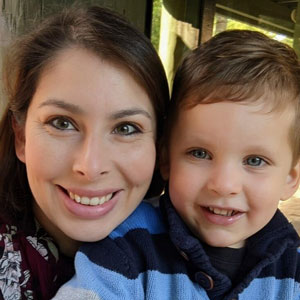 Written by
Rachel Van Norman
Contributing Writer
Rachel fell deeply in love with all things Disney as a little girl. Now as a wife and a mother herself, she shares this Disney obsession with her son and everyone around her. From her love of princesses to eating all the Disney food, Rachel spends her time radiating Disney magic and keeping everyone up to date on Disney news.