Disney World is notoriously hot, rainy, and crowded in the summer, but that doesn't mean you can't have a blast if you take the time to prepare. Add in the various festivals, special events, and new attractions, and the summer can be a truly special time to visit. In order to maximize your fun, follow this guide to visiting Disney World in the summer! 
How To Tackle The Weather
Florida summers can be downright extreme with temperatures often surpassing (a very humid) 90 degrees and almost daily thunderstorms and rain. If you're not properly prepared for the weather, a Disney World vacation can become uncomfortable fast. Don't fret – use these tips to make the best out of a hot and rainy vacation: 
Take A Midday Break From The Parks
Use the hottest and often rainiest part of the day to head back to your resort for a nap, lunch, or a swim. Not only will you avoid unwanted weather, but you'll get a much needed break as Disney World vacations can be exhausting, especially in the heat!
Take Advantage Of Indoor Rides, Shows, And Restaurants
If you do find yourself at the theme parks in the middle of the day, make sure to prioritize  indoor attractions, shows, or restaurants (don't forget to make sit-down dining reservations in advance) so you can enjoy the AC and shelter from the rain if necessary. Shows often have little to no wait so it can be a win-win. Check out some of these shows and attractions with low wait times to beat the heat: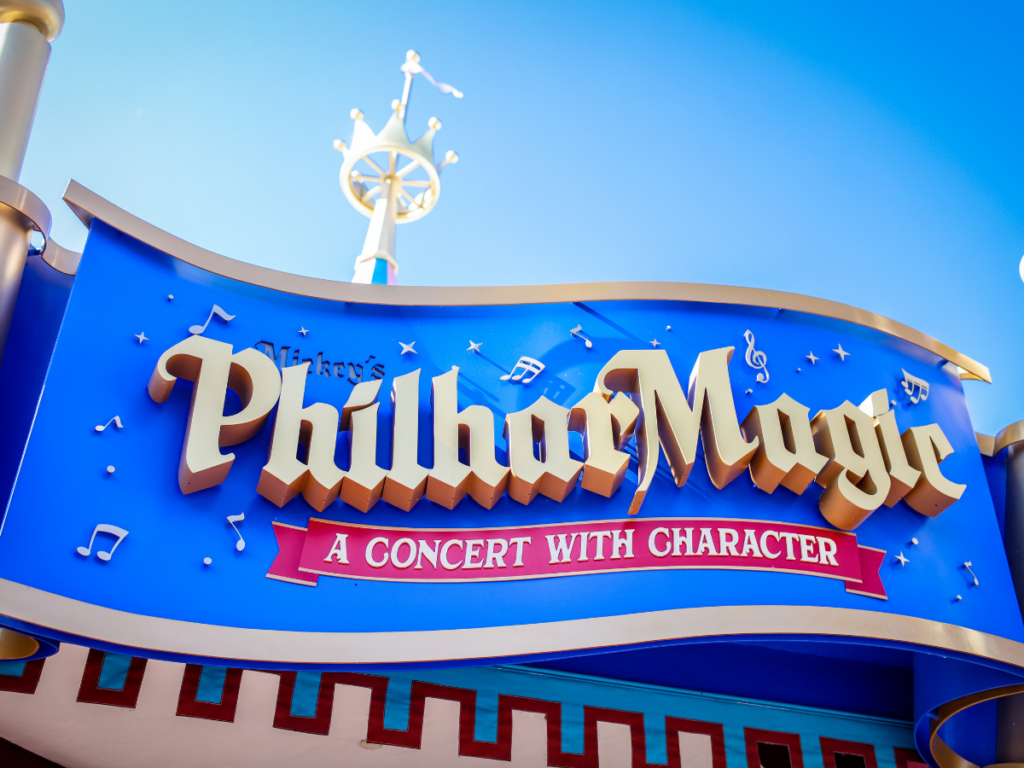 Stay Hydrated (Seriously)
The Florida heat combined with the energy you will expend touring the parks will make keeping hydrated a must. Either pack a reusable water bottle and bring it with you to the parks, stop at any quick service restaurant or Starbucks for free ice water, or have bottled water delivered to your resort. A reusable water bottle with a filter can also help mask the flavor of Orlando tap water, which has a notoriously sulfurous aftertaste.
Hit The Water Rides
Summer is a great time to check out the water rides at the parks! Head over to Splash Mountain at Magic Kingdom, Kali River Rapids at Animal Kingdom, or for the little ones, splash pads at Magic Kingdom, EPCOT, and Disney Springs. Don't forget to bring a change of clothes for the kids!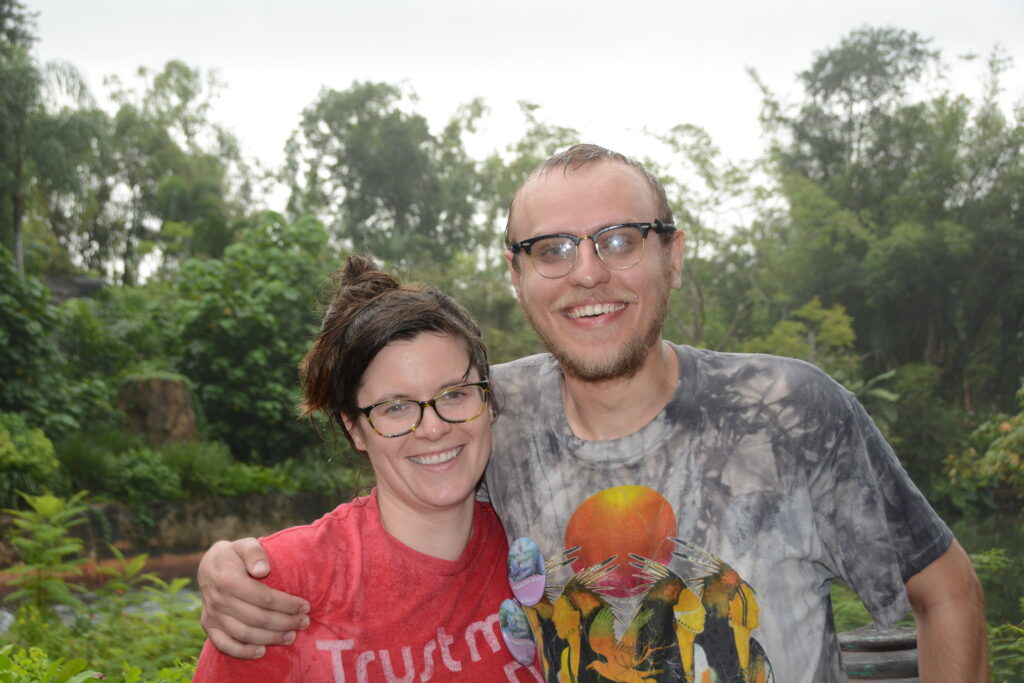 Plan A Day At The Water Parks
In addition to the four theme parks at Disney World, there are also two water parks: Typhoon Lagoon and Blizzard Beach. While these require extra admission or an add-on to your park tickets, what better way to spend a hot Florida day than at a water park riding water slides and hitting the wave pool!
Pack For The Weather
There are some essentials you'll want to pack with you for your summer visit to Disney World:
Make sure you bring

rain gear

and

have it with you

in the parks. Even if the weather does not call for rain, most days it DOES rain and you don't want to be stuck without it in a torrential downpour. Bring either ponchos (buy them cheap on Amazon or you can purchase them at a higher price in the parks) or an umbrella. Rain jackets will probably be too hot for this time of year. 

Clothing that is breathable, comfortable, and dries fast

will be your best friend.

Athletic clothes often fit the bill!

Waterproof Shoes/Sandals

will save your feet on rainy days (of which most of them will be). Don't forget to bring multiple

pairs of shoes

so if you develop any blisters you can swap them out. 

Other summer packing essentials include: 

Sun Protection

(sunscreen, sunglasses, hats) 

Reusable Water Bottle

Cooling Cloths (wet and wear these around your neck to stay cool)

Portable Fan (especially for strollers)

Waterproof Stroller Cover

Bathing Suits

Anti-Chafe Aids (anti-chafe products, bike shorts)

First Aid Kit (including bandaids and blister pads)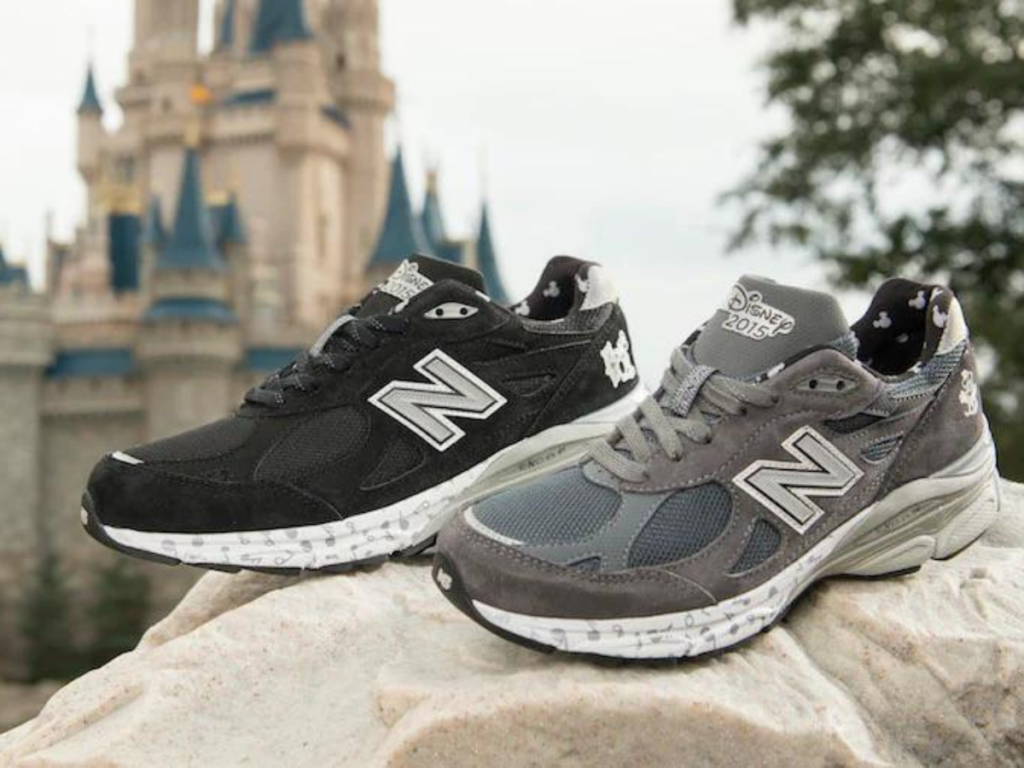 Track Hurricanes
Hurricane season starts June 1, and although Disney World parks rarely close for hurricanes, it is wise to keep an eye on activity as your trip approaches so you can plan accordingly. The most recent hurricane park closures occurred for Irma in 2017 and Dorian in 2019, and while the theme parks did close, the resorts stayed open for guests and locals who needed shelter-in-place. It should be noted that Disney does their best to bring entertainment to the resorts with character meet and greets, dance parties, and more during these rare closures.
Avoiding The Crowds
While Disney World is known to be crowded year-round, summertime in the parks is extra packed with people. Your touring strategy can help mitigate their impact on your trip – follow these tips to avoid the crowds as much as possible:
Get To The Parks Early And/Or Stay Late
The Disney parks are most crowded at midday with the lowest attraction wait times right after the parks open or in the evening before they close. If you're staying anywhere on Disney property, you can enter any theme park 30 minutes prior to opening giving you an even better head start before the masses pack the parks. Even better, if you're staying at a Disney deluxe resort, select parks stay open late on select nights letting you explore the parks and enjoy low wait times after the general park goers have left. Using this strategy works even better in the summer as park hours are generally longer than at other times of year giving you ample time to get a lot done. You can then take a break in the afternoon to enjoy your resort pool!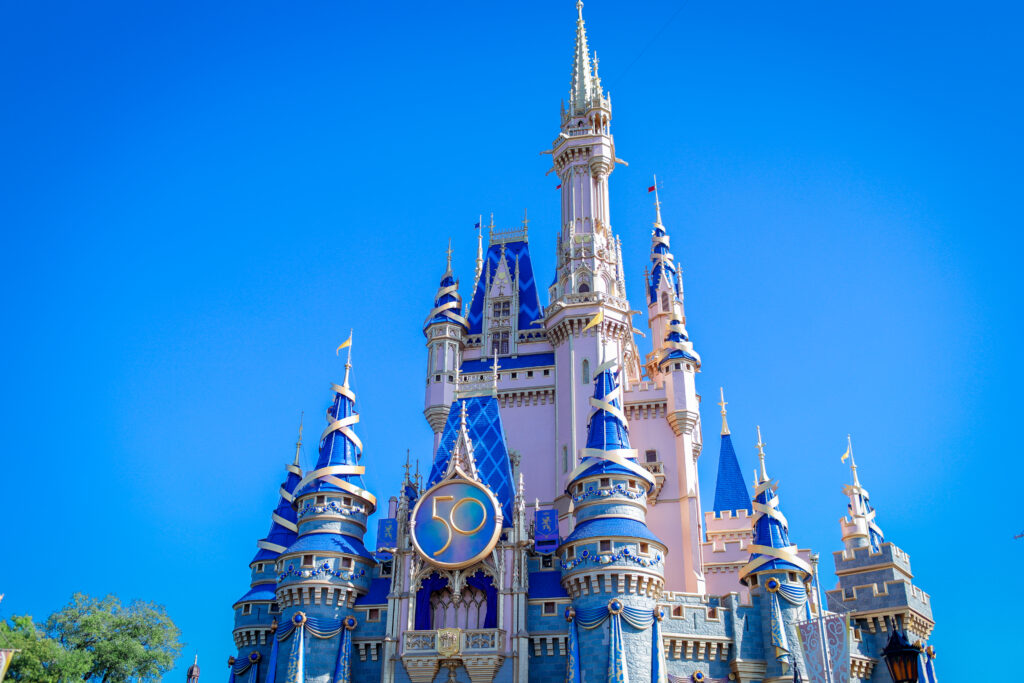 Wait Out The Rain
If you decide to stay in the parks during the afternoon and you're caught in a rainstorm, resist the urge to head back to your resort like the majority of park goers. If you stick out the storm (during the summertime they often move through pretty quickly) you may find yourself at a much less crowded park after it subsides.
Consider Genie+ And Individual Attraction Selections
No matter how you slice it, Disney World is going to be crowded in the summer which means wait times will be long. Consider purchasing Genie+ or Individual Attraction Selections so you can use Lightning Lane to skip attraction lines. While both come at a cost, they can save you both time and frustration. Just make sure to familiarize yourself with both services as they can be confusing and their rules can change.
Know What's Closed
Attractions close from time to time for maintenance and refurbishment. To curb any disappointment, make sure you know what's closed ahead of time on Disney's refurbishment schedule.
Don't Miss These Summer 2022 Festivals, Special Events, And New Attractions
These seasonal festivals, special events, and new attractions will make summer an even more appealing time to visit Disney World in 2022: 
Summer at Disney World can be a blast as long as you're prepared, and with festivals, special events and new attractions throughout the parks, summer at Disney World can be a great time to visit!
Featured Photo: Disney.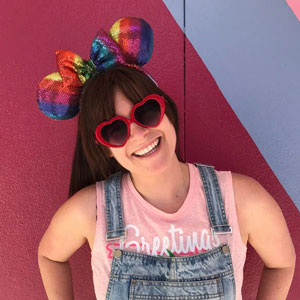 Written by
Liz C.
Liz has been an avid Disney parks fan her whole life, from traveling to Disney World throughout childhood, to trips with her husband, to creating a Disney-focused YouTube channel. Her husband also caught the Disney bug and they both are looking forward to passing on their love of Disney to their new baby!