One of the biggest benefits of staying at a DVC Resort is that your room comes equipped with a fully functional kitchen rendering it possible to whip up a few delicious meals while on vacation. Cooking even just a few meals can save precious time and money when traveling with a family. And even if meal prep isn't your idea of relaxing while on your Walt Disney World vacation, just having your own stock of snacks and beverages in your villa could save you hundreds of dollars!
However, if you're like many Disney visitors and you don't have access to a car while at the resort or just don't want to bother spending time perusing the aisles of the supermarket, you'll be thrilled to know there are several grocery delivery services available in the Walt Disney World area. Here is how to get groceries delivered to your DVC Resort.
How Grocery Delivery Works
Disney has made receiving groceries at your DVC Resort extremely easy and convenient. Simply select one of the services below, place your order and your groceries will be delivered to the Bell Services at your resort. If you're not available to accept your delivery, the Bell staff will hold and even refrigerate your items for you. 
Things to keep in mind:
There are no resort charges for deliveries made to the Bell Services.

If you would like your groceries delivered to your room you will be subject to a fee by the resort.

If ordering alcohol you must be present at the time of delivery to accept your order.

DVC Resorts ask that you do not have groceries delivered to your resort prior to check-in due to space limitations.
Grocery Delivery Options
There are several options for grocery delivery to your DVC Resort. Below are a few options that many DVC Resort guests love to use:
Publix/Instacart
The South's favorite grocery store now offers grocery delivery to all DVC Resorts. Simply download the Instacart app, set up your delivery location and time and start shopping. If you'd like to shop at other grocery stores in the Orlando metro area, you can also use Instacart to shop at other popular stores like BJ's, Costco, Aldi, and more. Instacart also offers live chat messaging with your personal shopper so you can make sure you get that perfectly ripe avocado for your breakfast in the morning.
Pricing
$5.99 for one-hour delivery

$3.99 for two-hour+ delivery

Prices are for orders of over $35, first orders are

free

.
A service fee that supports the Instacart platform and its operating costs is added to the service. Also, in times when gas prices surge, a temporary fuel charge may also be added to your order.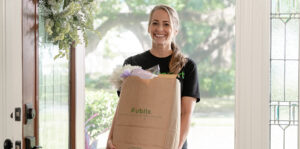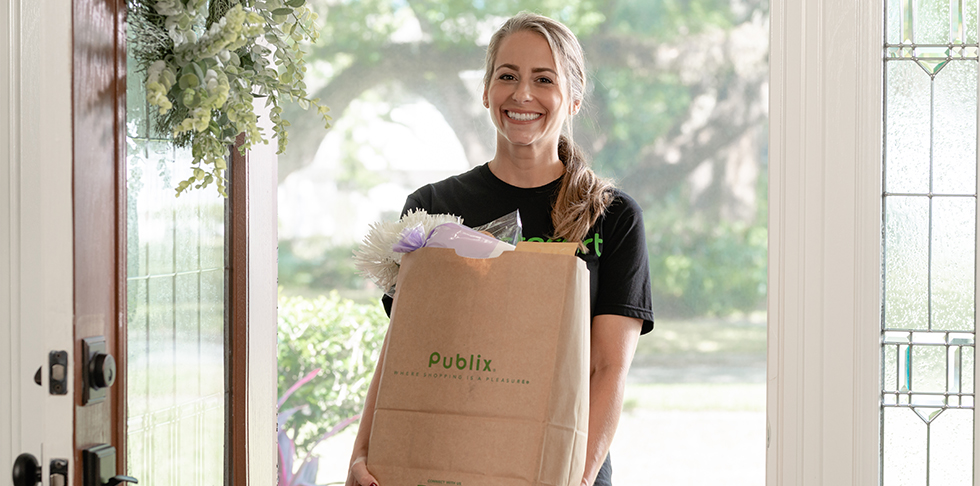 Amazon Fresh
If you're one of the 90 million Amazon Prime customers, you can order groceries through Amazon Fresh and have your order delivered directly to your DVC Resort. You can start your order by either downloading the Amazon app or simply logging into Amazon Prime on your PC. Amazon Fresh offers a wide range of products, many of which are from Whole Foods and their 365 line. 
Pricing
Addresses in eligible regions receive FREE two-hour delivery on orders of $35 or more (before tax).
All other regions receive FREE two-hour shipping on orders of $50 or more (before tax).
One-hour Delivery: delivery fee is calculated based on order total
Order under $35/$50: delivery fee is calculated based on order total
Walmart
Fans of Walmart's everyday low prices will love their new grocery delivery service where you can conveniently order from hundreds of products on their online ordering system. Once your order is placed, a personal shopper will select your items and a courier will deliver your groceries directly to your resort. Same-day delivery is available to all DVC Resorts.
Pricing
Free delivery for members of Walmart Plus (W+) who pay a fee of $98.00 annual fee or $12.95 per month. Guests may try a 30-day trial for free and cancel at any time. 

$7.95 or $9.95 delivery fee per order without membership

$10.00 additional fee for express delivery within 2 hours of placing your order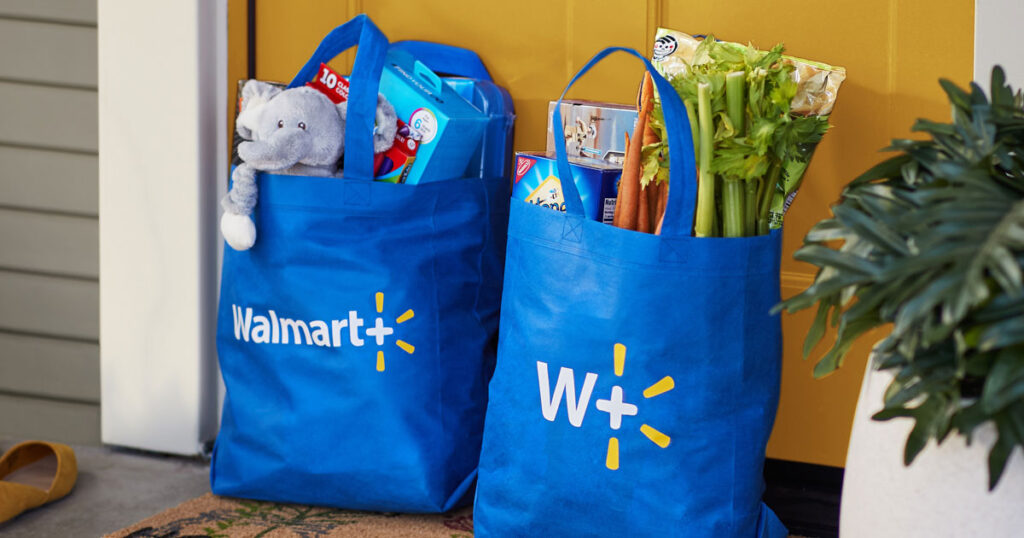 Garden Grocer
A smaller establishment and a local business, Garden Grocer offers delivery to all DVC Resorts with an easy online system for placing your orders. They have a wide range of items available from various stores. Delivery times during the weekends tend to be more popular and book in advance, so if you plan to use this service, placing your order a few days ahead of time can help to guarantee your food items will arrive when you want them to!
Pricing
$14.00 for two-day delivery of under $200

Discounts are available for orders placed more than two days in advance.
Dizzy Dolphin
Another local business, Dizzy Dolphin allows customers to order directly through their online system. While they provide great customer service, orders must be placed and paid for at least seven days in advance. They advertise being able to accommodate requests for specific dietary needs and other specialty items your travel party may need for your stay including gift baskets and gourmet baked goods for special celebrations.
Pricing
$14 delivery fee for orders under $250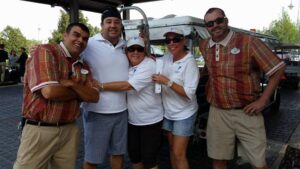 Orlando Grocery Express
Orlando Grocery Express is a third local small business that offers grocery delivery service to Walt Disney World Resort and the surrounding area.  They deliver 7 days a week, but with a limited number of spots available each day, their schedule fills up quickly! It's best to place your order well in advance in order to guarantee your desired delivery date.
Pricing
$14 delivery charge for orders under $200
Orders over $200 receive free delivery
We Go Shop
We Go Shop offers grocery delivery service in various states across the U.S. including Florida. They service the Walt Disney World Resort area and advertise next day or same day grocery delivery service with no minimum cost. We Go Shop does not mark-up prices of individual grocery items like some services do, however, they do add a service fee based on order total, a $3.00 fuel surcharge, and a $10.00 or 15% gratuity, whichever is greater. We Go Shop will shop at your local grocery store of choice, including warehouse-type stores.
Pricing
Grocery totals between $0 – $50.00 incur a $19.00 service fee
Grocery totals between $50.00 – $100.00 will incur a $24.00 service fee
Grocery totals between between $100.00 – $200.00, will incur a $29.00 service fee
Grocery totals between $200.00 – $300.00 will incur a $39.00 service fee
Grocery totals that exceed $300.00, will incur a 13% service fee of the grocery receipt total
$20.00 service fee is added for shopping requests at warehouse stores
$10.00 service is added for bag-you-own grocery stores
Shipt
Shipt is one additional service offering grocery delivery to the Walt Disney Resort area. Choose from Publix, Winn Dixie, Target, Walgreens, CVS, and 7-Eleven and they can also accept orders for delivery from Bed. Bath & Beyond, Sephora, Office Max, GNC, and ABC Fine Wines & Spirits.
Pricing
$7.99 one-time delivery fee plus a service fee
$98.00 yearly membership or $8.99 monthly membership earns unlimited free delivery on orders over $35
Members who place orders for under $35.00 will incur a $7.00 service fee
Grocery shopping while staying at the Walt Disney World Resort could not be any easier with the many delivery options currently available. Next time you're vacationing at a DVC Resort, save your valuable vacation time by using one of the options above to have your groceries delivered directly to your resort while you're having fun in the parks!
Do you have a favorite grocery delivery service? Share your story or suggestions in the comments below.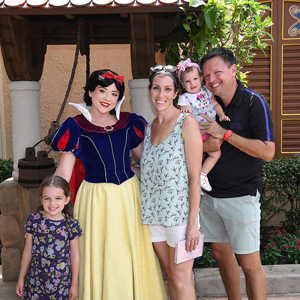 Written by
Shelley Wehler
Contributing Writer
Shelley is a stay-at-home mother of two girls living outside of Charlotte, North Carolina. Her love of all things Disney has grown even more as she sees the magic come alive through the lens of her young daughters. She spends her free time keeping up with the latest in Disney news and daydreaming of her next trip to the parks!