H20 Glow Nights are returning to Typhoon Lagoon this summer! Absent in 2020 and 2021, guests will be able to splash, swim, and dance after hours for the first time in 3 years. Tickets go on sale soon, so read on for all the details on what are sure to be popular events!
H20 Glow Night Offerings
Enjoy Disney's Typhoon Lagoon water park's attractions illuminated at night during H20 Glow Nights. Attractions that are expected to be open during the event are Bay Slides, Castaway Creek, Crush 'n' Gusher, Gangplank Falls, Humunga Kowabunga, Mayday Falls, Miss Adventure Falls, Storm Slides, and of course, the famous Typhoon Lagoon Surf Pool!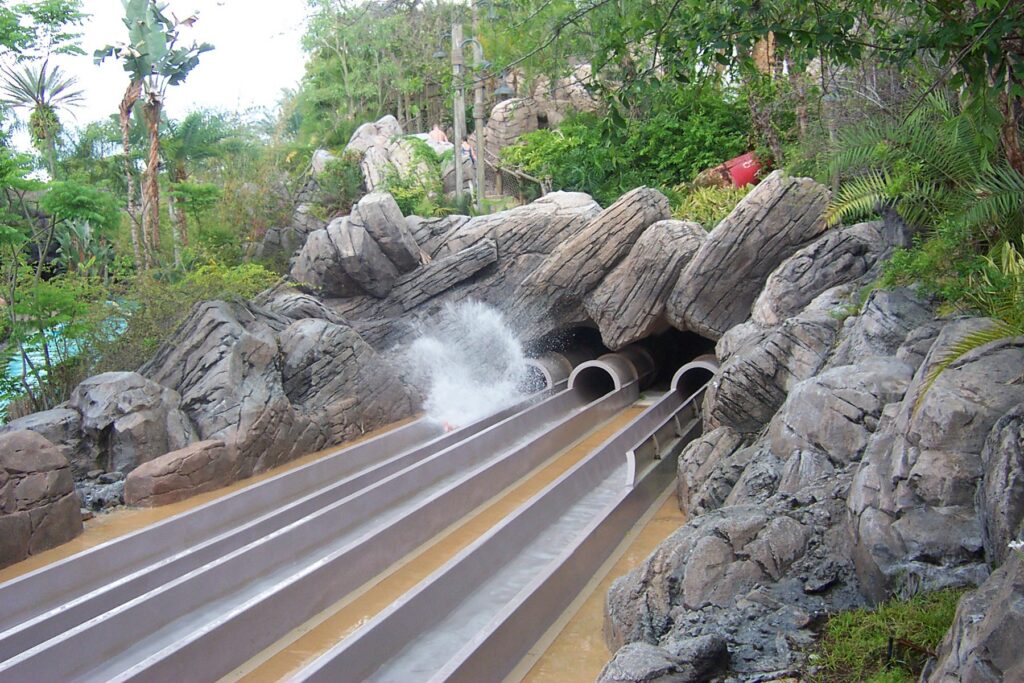 Not only are you guaranteed to have fun, but with this limited-ticket event, guests will delight in shorter wait times as well. If you're in the mood for a real pool party, check out the DJ who will play the best summer beats and hand out glowing accessories. Whether you swim or dance up an appetite, guests can also enjoy tasty snacks included in the cost of this ticketed event. Ice cream novelties, popcorn and select bottled beverages will be available at snack carts located throughout the park. In addition to the free offerings, other food and beverages options will be available for purchase.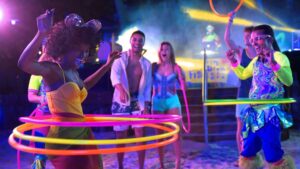 Dates and Time of H20 Glow Nights
Guests of Walt Disney World are invited to H20 Glow Nights at Typhoon Lagoon every Saturday night beginning May 28 and ending August 27, 2022. The event is scheduled from 8:00PM – 11:00PM, but guests with a valid ticket will be permitted to enter as early 6:00 PM in order to get a head start on the fun! This is a separate ticketed event as H20 Glow Nights are not included in the cost of a daily park ticket.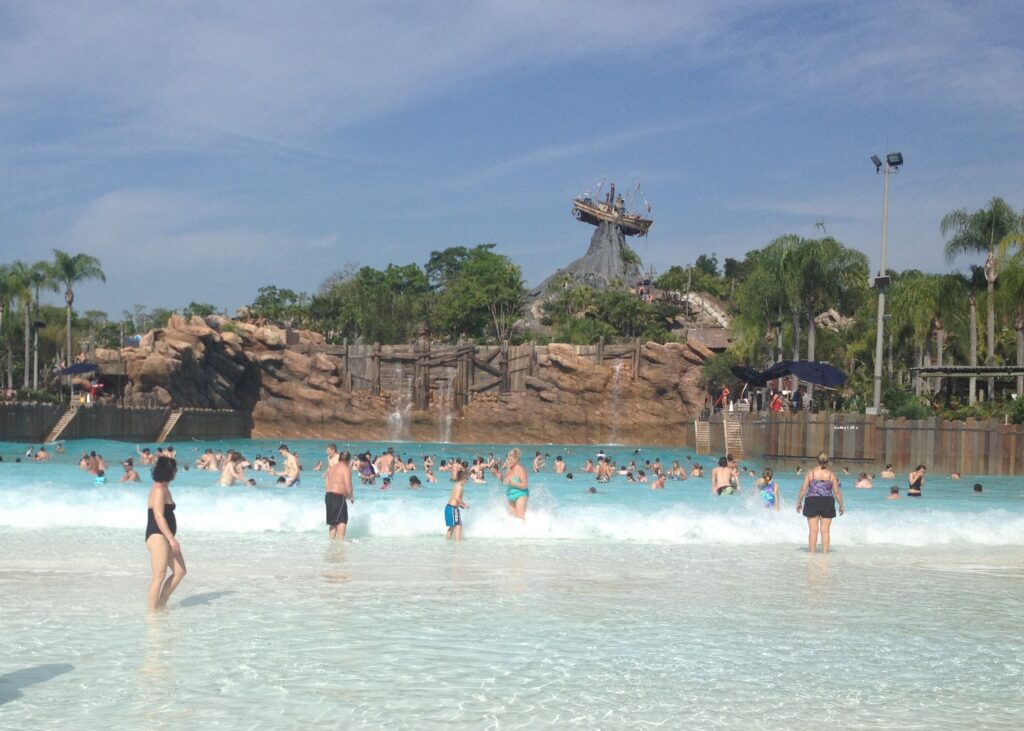 Ticket Prices and On-Sale Dates
Ticket prices for H20 Glow Nights are $75 per person for ages 10+ and $70 for ages 3-10, but discounts are available for annual passholders and Disney Vacation Club (DVC) members. Passholders and DVC members ages 10+ can purchase tickets for just $59 and $54 for ages 3-9. Prices listed do not included tax.
If you'd like to purchase tickets for H20 Glow Nights, they go on sale to the public on April 1! If you have a reservation at a Walt Disney World Resort hotel, Walt Disney Dolphin and Swan, or Shades of Green  at Walt Disney World Resort on the date of one of the H20 Glow Nights, you may purchase tickets beginning March 29, 2022!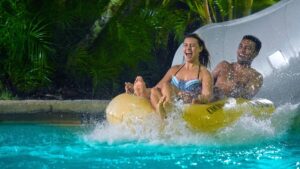 As always, park attractions and snack offerings are subject to change due to availability and weather conditions. Swim attire is requested to be appropriate for a family environment and must be free from buckles, rivets, zippers, and exposed metal in order to ride any of the water attractions.
Will you attend any of Typhoon Lagoon's H20 Glow Nights? What are you most looking forward to? Let us know in the comments below!
Feature Photo Courtesy of Disney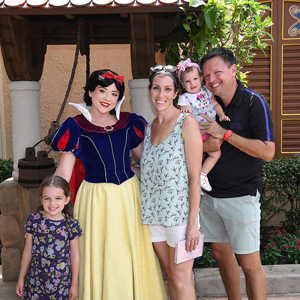 Written by
Shelley Wehler
Contributing Writer
Shelley is a stay-at-home mother of two girls living outside of Charlotte, North Carolina. Her love of all things Disney has grown even more as she sees the magic come alive through the lens of her young daughters. She spends her free time keeping up with the latest in Disney news and daydreaming of her next trip to the parks!